Restaurant Helios (Parador de Lorca)
Castillo de Lorca s/n, 30800 , Lorca
+34 968406047
[email protected]
Parador
Murcian cuisine of market gardens, coast and tradition
Vegetable products from the prolific market gardens of Murcia play a major role in the cuisine on offer of the Parador de Lorca. A proposal based on traditional Lorca cuisine, with Arab, Jewish and Andalusian influences, in which fish and seafood from the coast also play an important role.
Restaurant Helios (Parador de Lorca)
a brilliant commitment to traditional gastronomy
The Helios restaurant is located on the third floor, a designer space with magnificent views over the city. The menu includes typical local products, traditional cured meats and cheeses, salted meats, Calasparra rice, Murcian stew, zarangollo, cod au gratin, Murcian cabrito cutlet, roast cabrito shoulder and Sephardic cuisine such as stewed Segreño lamb with plums. And for dessert, the classic tortada lorquina.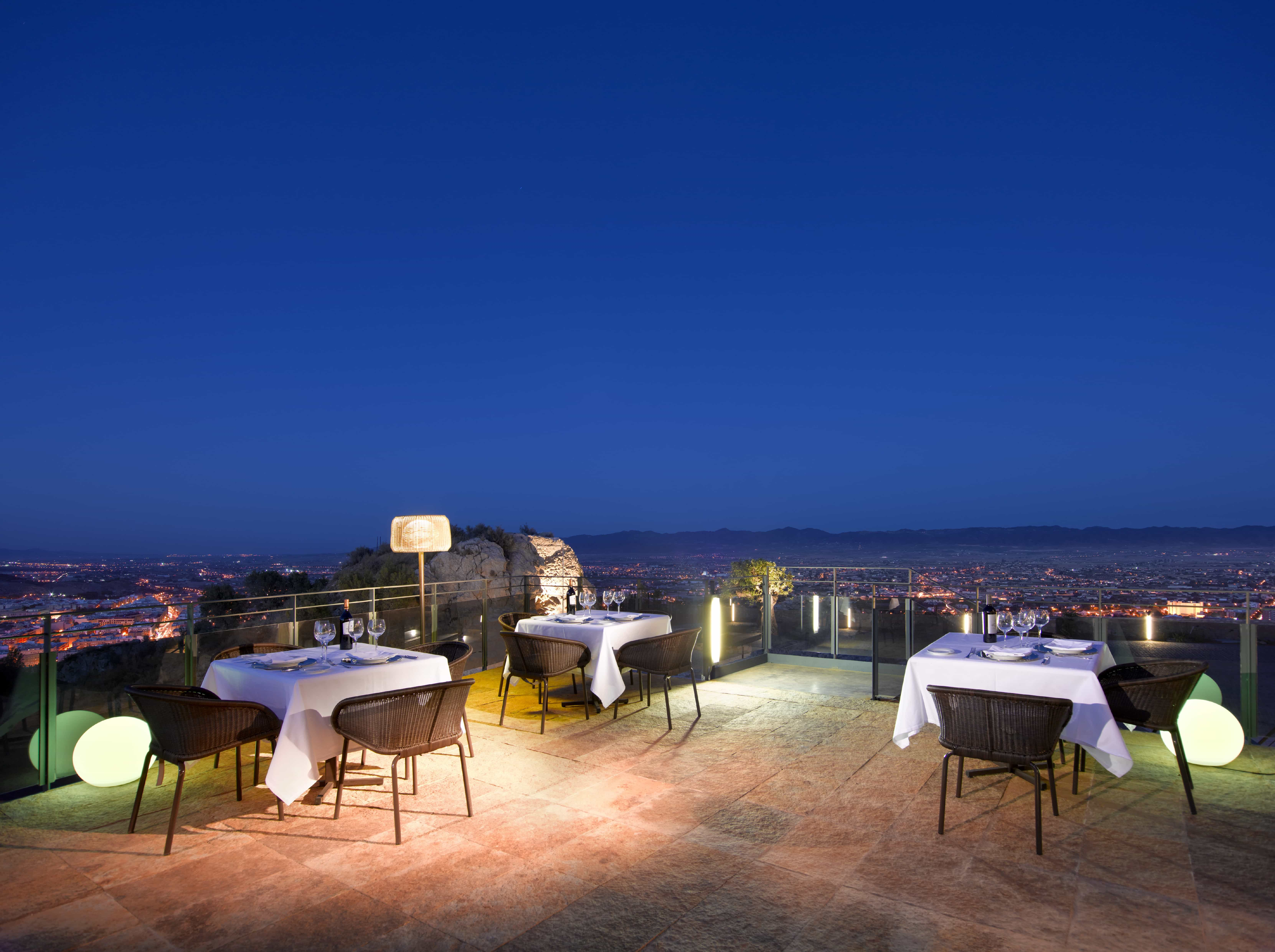 Type of kitchen
Traditional Murcian
Specialties
Vegetables, pulses, fish and meats
Opening Hours
Coffee shop
Sunday to Thursday 11.00 - 23.30 / Friday and Saturday 11.00 - 00.30
The Parador
Tourism, leisure and culture
The building, constructed with local materials, has a distinct personal style that blends in perfectly with the heritage of the site.

The remains found in the archaeological excavation prior to the construction of the Parador, including the fifteenth-century synagogue in perfect condition after the passage of the centuries, can be seen inside the building.

The same enclosure also contains the Fortress of the Sun, ancient citadel and symbol of Lorca, an Islamic cistern and part of the Almohad wall that protected the hill on which the ensemble is built.

In Lorca city centre, you can visit museums and monuments including the Town Hall, the Collegiate Church of San Patricio and the old Convent of La Merced, where the Visitor Centre is located.

Numerous coats of arms can be seen along the streets of the city, giving it the title of "City of the Hundred Coats of Arms".

Leaving the history to one side, depart from the city for the beaches and coves with crystal clear water where you can enjoy a refreshing swim.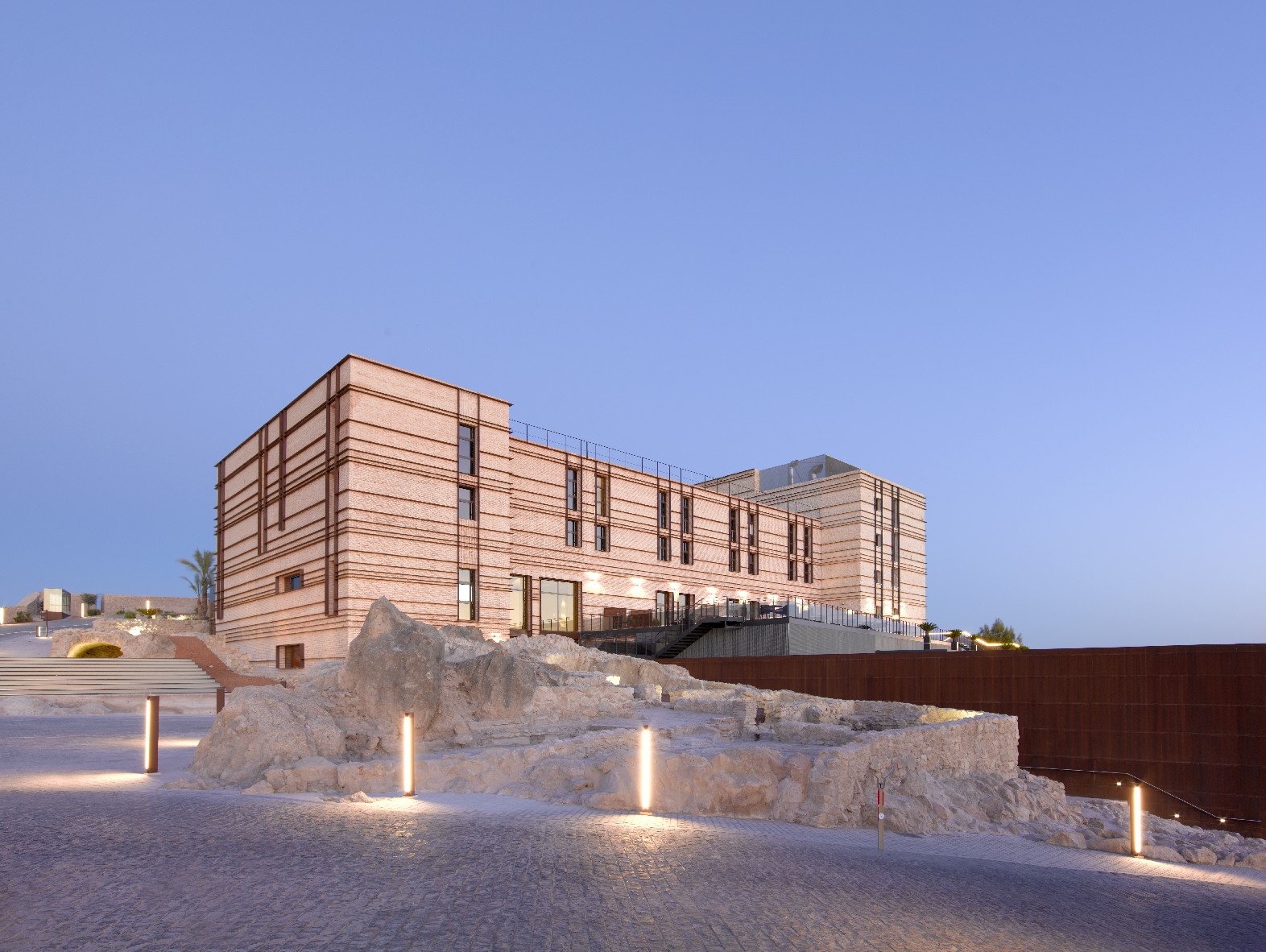 Suggestions
We also suggest these restaurants
The gastronomic offer of the Parador de Chinchón is typical from Madrid, as is characteristic of the capital of garlic and aniseed, two products that have left their mark on...
The hotel's gastronomic offer stands out for its high quality products such as fish and seafood from the Gulf of Cádiz and the Strait of Gibraltar, wines and vinegars from...
The Hostal dos Reis Católicos has two restaurants, both of which offer the best Galician cuisine with the highest-quality market products: one with creative and regional cuisine with a modern...
At the Parador de Santo Domingo de la Calzada, a cuisine full of personality awaits you: a treasure trove of fresh and tasty vegetables and pulses, incredible stews and quality...
This well-kept group of palaces offers a carefully selected cuisine, based mainly on Extremaduran products with designation of origin. A variety of Iberian pork delicacies, not forgetting the traditional zorongollo...