Avda. del Mediterráneo, 233. Playa del Arenal 03730 Jávea
Register number: AP-16/98
A bath of light and sea on the Costa Blanca
Parador de Jávea
The Parador de Jávea is located next to Arenal Beach, on the Costa Blanca in Alicante. The town boasts wonderful coves, beaches and viewpoints from which you can look out at the Mediterranean Sea. Inside, it's very comfortable and pleasant, its rooms have sea views and on the terrace, you can enjoy delicious rice dishes, fish and fideuás.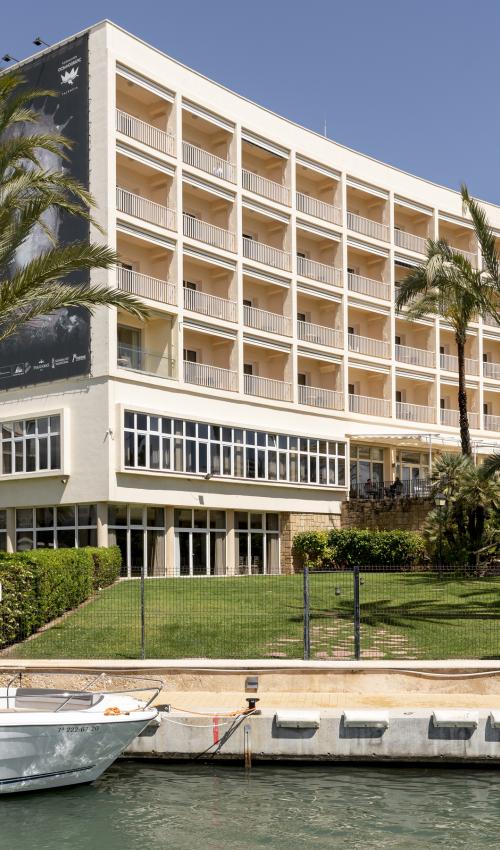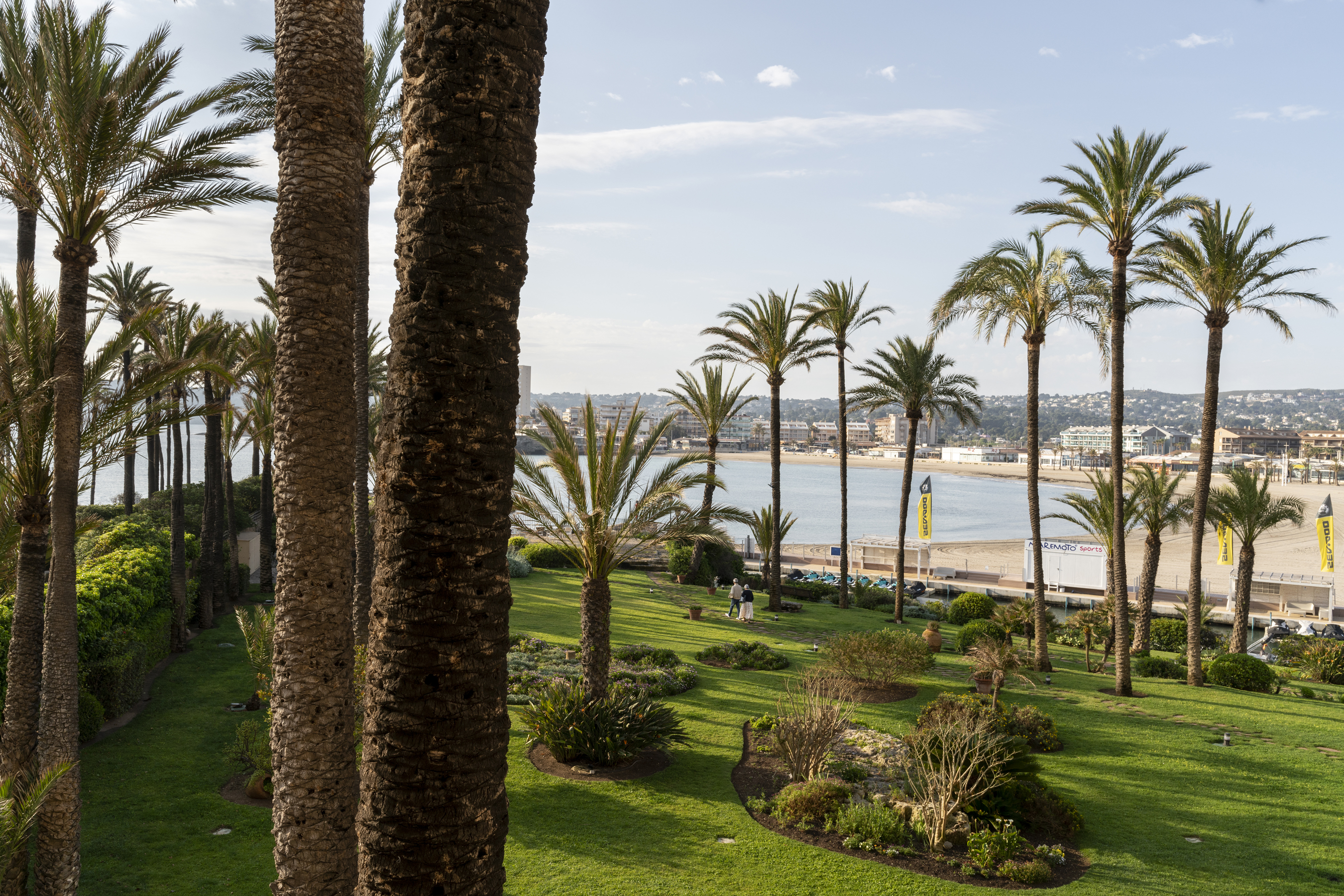 Jávea is a maritime town and has a marina and yacht club with around 500 moorings, dinghy and windsurfing schools, cruiser hire and diving centres. And if the natural sports on offer are many and various, at the nearby Montgó Natural Park there are no end of hiking routes.
From Jávea you can reach other coastal towns boasting magnificent beaches and coves with crystal clear water where you can enjoy a good swim and discover historical beauties such as the Denia castle and the Medieval quarter of Benissa.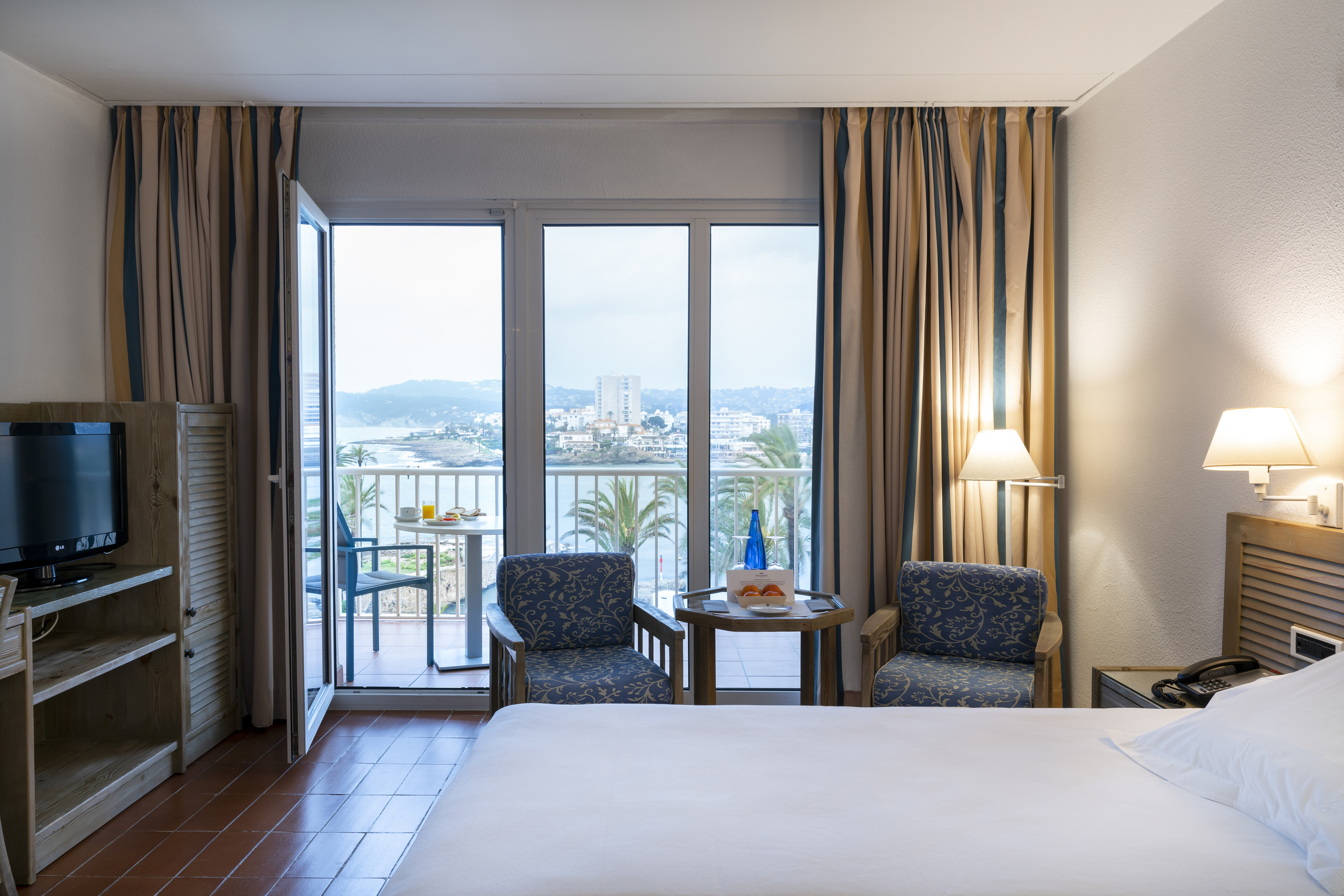 Rooms
The rooms at Paradores combine design and modern services to perfection. In each room you can enjoy the comfort and elegance of the design and furnishings, and the best views in destinations you will want to return to again and again.
Services and facilities
All the comforts you need
Parking prices can be consulted directly at the Parador.
air conditioning
Elevator
Laptop safe
Conferences and meetings
Gastronomic space
Handicapped facilities
Paid parking
Flat screen TV
Outdoor parking
Seasonal swimming pool
Restaurant
Sauna
Hairdryer
Room service
Digital press and magazines service
ChromeCast technology
Sale of gift items
Free Wifi
The gastronomy of the Parador
The best regional cuisine in unique spaces
Paradores offers the exclusive experience of enjoying regional, local and local cuisine in unique spaces. Our cuisine is strongly linked to the places where the 98 hotels are located, presenting the best gastronomy from the different Spanish regions. Pioneers in local cuisine, we have reinforced our commitment to local products in search of the best raw material and reaffirming our commitment to sustainability.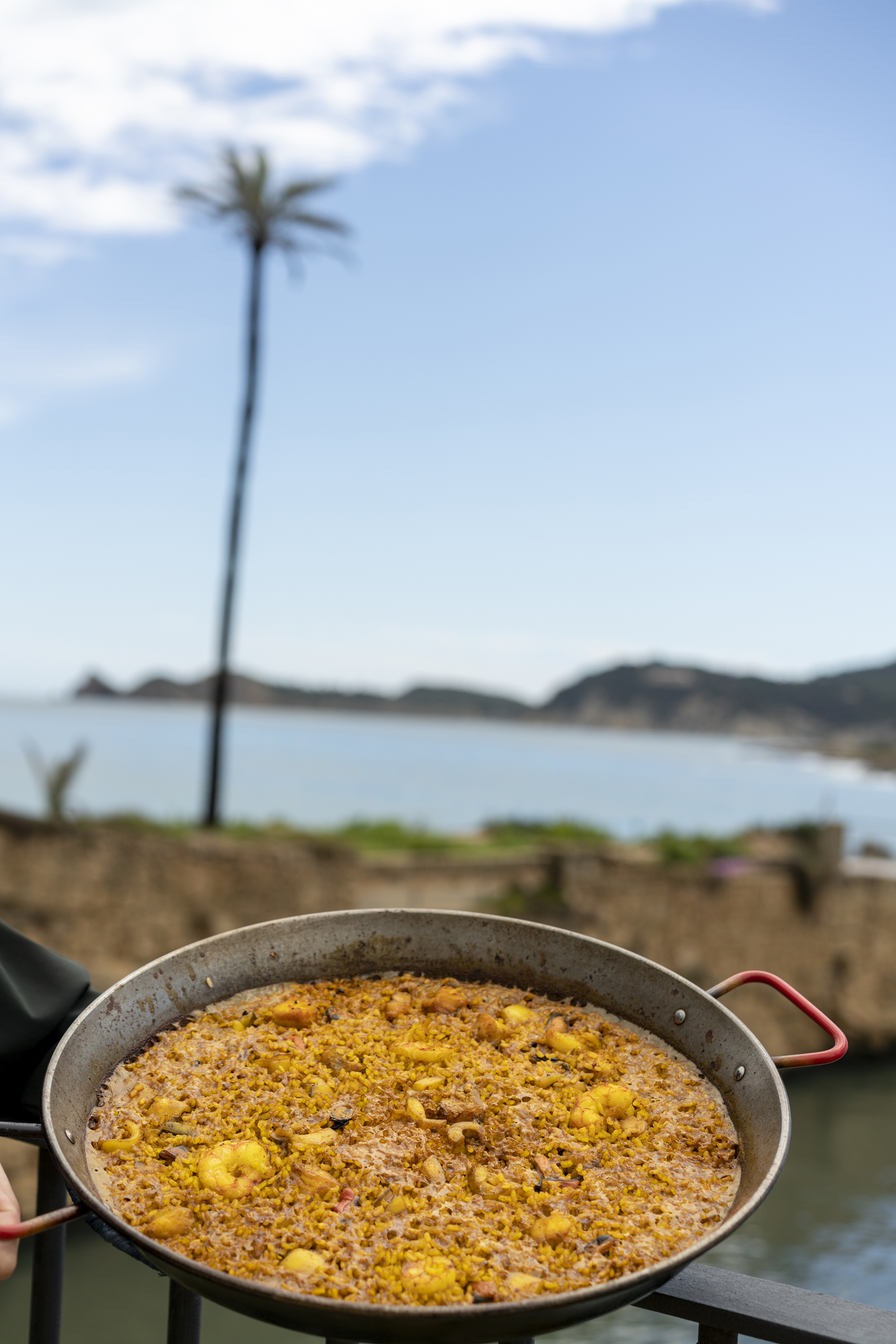 Offers
Take advantage of the Paradores offers
20% discount if booked from 1 September to 31 December 2022 (for travel from 1 October 2022 to 31 March 2023).
10 % discount for people over 55 years old
Offer for clients holding the official Pilgrim's accreditation who are completing the Camino de Santiago.
Stay 3 nights with an incredible discount. With the Paradores 3 Nights Promo, you will want to extend your stay even more.
Why stay just one night when you can get two for a much better price? With the Paradores 2 Nights Promo, you will want to extend your stay.
What to do?
What to do in Parador de Jávea
Jávea is in the Marina Alta region, an area of the Alicante coastline that's full of white sandy beaches, coves with crystal clear water and natural landscapes featuring valleys and mountains. Jávea has a maritime tradition and has a port and a yacht club with around 500 moorings, dinghy and windsurfing schools, cruiser hire and diving centres. Its old town is a succession of cobbled streets and whitewashed houses whose highlights include the 16th century church of San Bartolomé and its neoclassical Town Hall.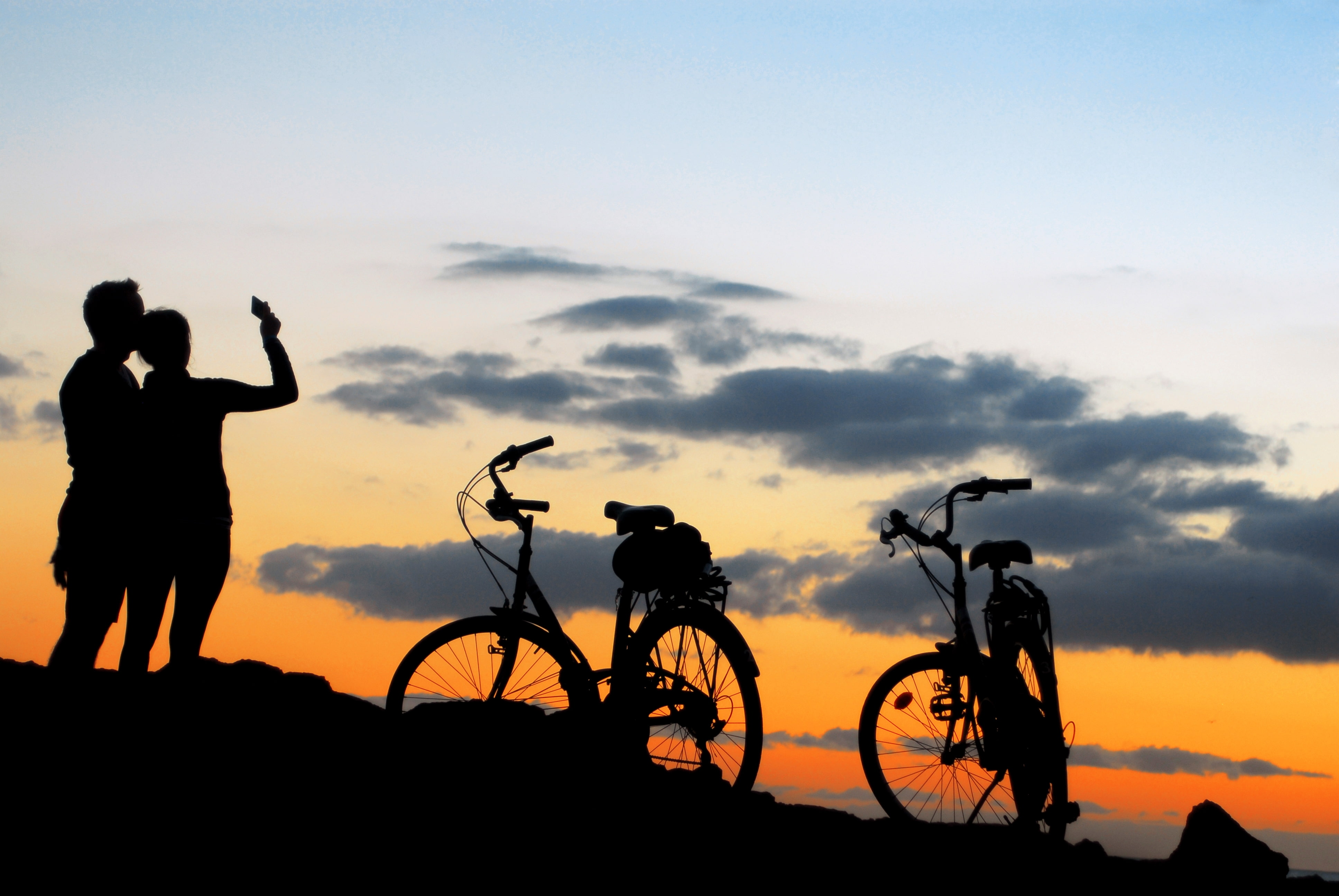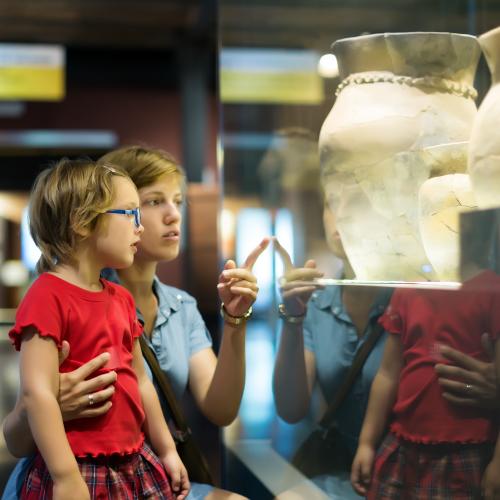 After touring the town, in the Montgó Natural Park you can enjoy one of the best spots in the area and many attractive excursions. And if you're a lover of underwater activities, the Cabo de San Antonio Marine Nature Reserve will be a real discovery for you.
Around Jávea are some of the most-visited summer tourist destinations, thanks to its wonderful beaches and coves. In Denia you can also visit the town's castle, a hilltop fortification that offers magnificent views of the Mediterranean Sea. Another place of interest is Benissa with its historic quarter. And if you continue along the coast you'll come to to Calpe, Altea and Benidorm, where besides the beaches you can enjoy the Terra Mitica theme park, which is perfect for visiting with the family.
Halls
Celebrate your event in our halls
The Parador de Jávea, in the north of the Costa Blanca and surrounded by the Mediterranean Sea, has spacious rooms where you can hold all kinds of events.
Suggestions
We also suggest these Paradors
The Parador de El Saler is famous for being located next to a prestigious and internationally recognised golf course. It occupies a modern building with spacious and comfortable rooms, an...
The Parador de Ciudad Rodrigo is located in the former castle of Enrique II de Trastámara. An impressive defensive complex dominated by the Torre del Homenaje or Tower Keep, as...
A few metres from the beach, in the natural environment of Doñana National Park, is the Parador de Mazagón. 
An ideal location for enjoying nature and the clear waters of...
The Parador de Salamanca is on the left bank of the river Tormes, opposite the historic city centre. It's a modern building with windows facing the most iconic buildings in...
The Parador de Villafranca del Bierzo is in Villafranca del Bierzo, in the region of El Bierzo, a stone's throw from Galicia. The building is a tourist landmark in...