Parador de Santo Domingo de la Calzada
Plaza del Santo, 3 26250 Santo Domingo de la Calzada
Register number: HLR-901
Land of pilgrims and legend
Parador de Santo Domingo de la Calzada
The Parador de Santo Domino de la Calzada has been adapted from the old Pilgrims' Hospital opposite the cathedral. The original building was erected by Santo Domingo in the 12th century to accommodate pilgrims on the Way of St. James. Its style is regal and elegant, with majestic halls and a lobby filled with Gothic arches and wooden coffered ceilings. Here you'll find a warm and harmonious setting, which is also suitable for events and social gatherings.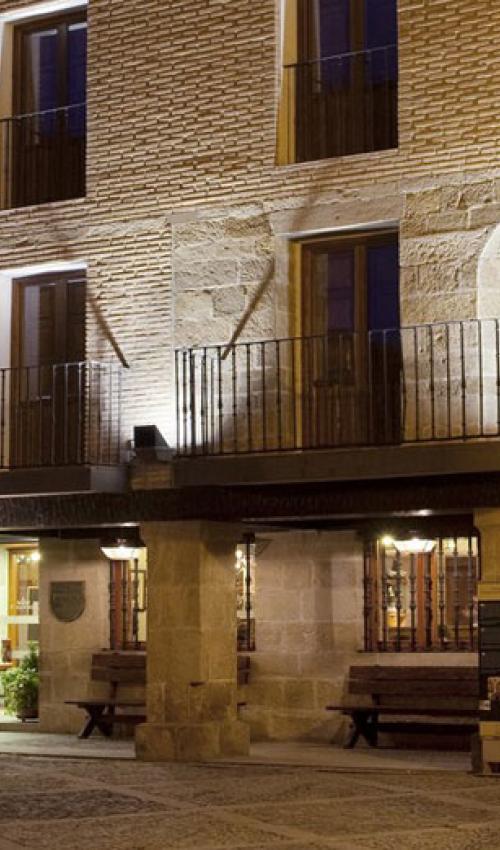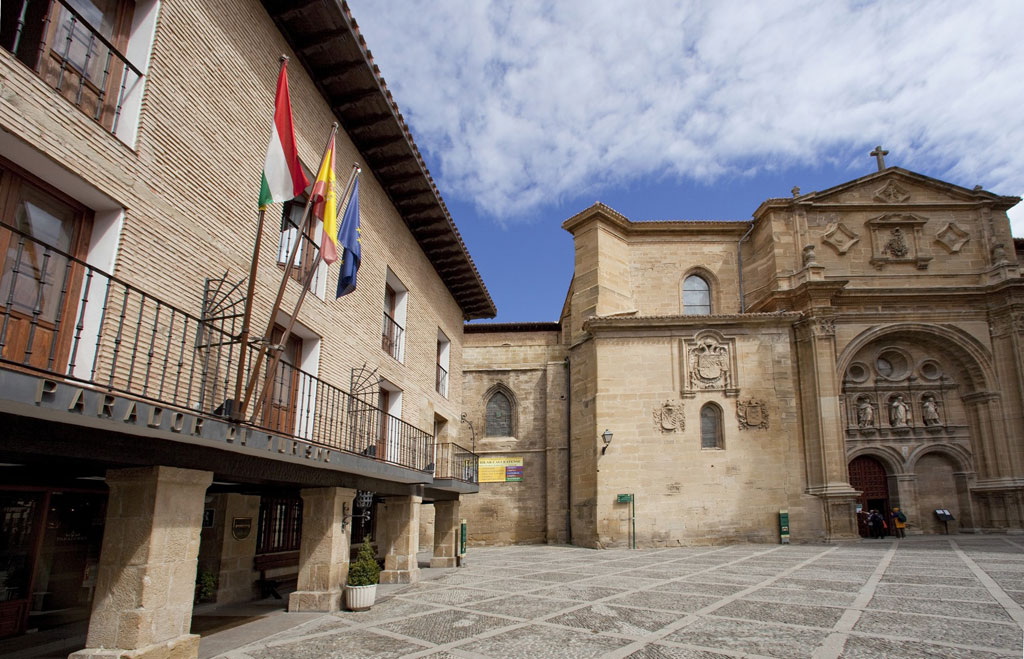 Santo Domingo de la Calzada is in the heart of the Way of St. James, making it a perfect destination for rural tourism and sports such as golf and hiking, or to enjoy the winter resort of Valdezcaray.

It is a jewel on the Pilgrim's Way to Santiago de Compostela, with special places such as its Cathedral and Plaza de España.

 There is a legend about its foundation.

It's said that in the 11th century the site of the town was a large holm oak forest on the banks of a river that flowed down from the nearby Sierra de la Demanda.

A hermit called Domingo settled in this forest, and spent his time aiding the passage through such difficult lands for pilgrims on their way to Santiago de Compostela.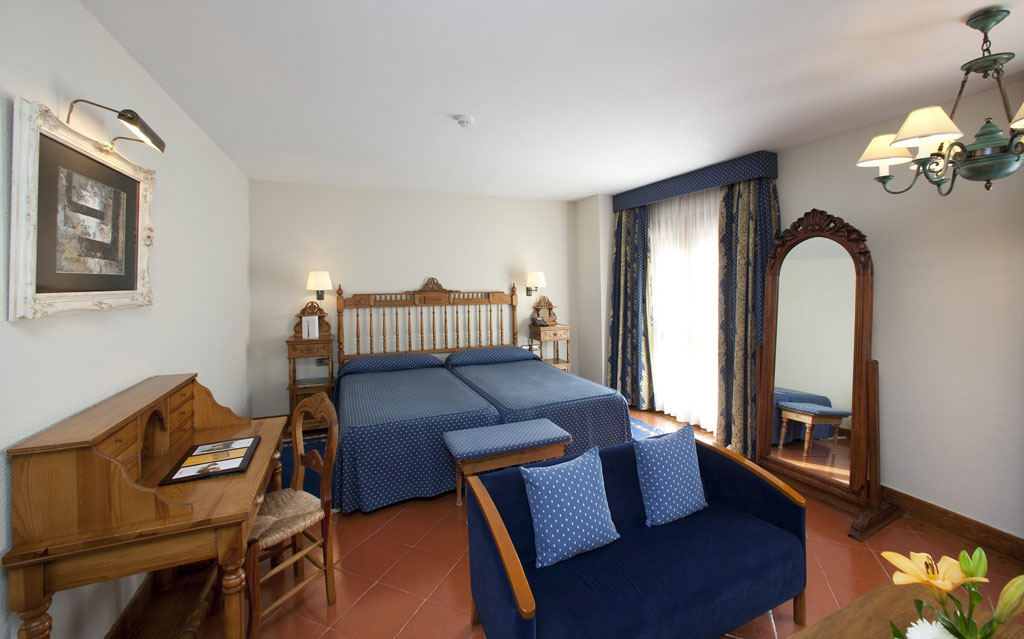 Rooms
The rooms at Paradores combine design and modern services to perfection. In each room you can enjoy the comfort and elegance of the design and furnishings, and the best views in destinations you will want to return to again and again.
Services and facilities
All the comforts you need
air conditioning
Elevator
Laptop safe
Conferences and meetings
Breakfast in the room
Gastronomic space
Handicapped facilities
Paid parking
Minibar with a carefully selected selection of products
Flat screen TV
Outdoor parking
Electric car charging station
Restaurant
Hairdryer
Choice of pillows in the room
Room service
ChromeCast technology
Sale of gift items
Free Wifi
The gastronomy of the Parador
The best regional cuisine in unique spaces
Paradores offers the exclusive experience of enjoying regional, local and local cuisine in unique spaces. Our cuisine is strongly linked to the places where the 98 hotels are located, presenting the best gastronomy from the different Spanish regions. Pioneers in local cuisine, we have reinforced our commitment to local products in search of the best raw material and reaffirming our commitment to sustainability.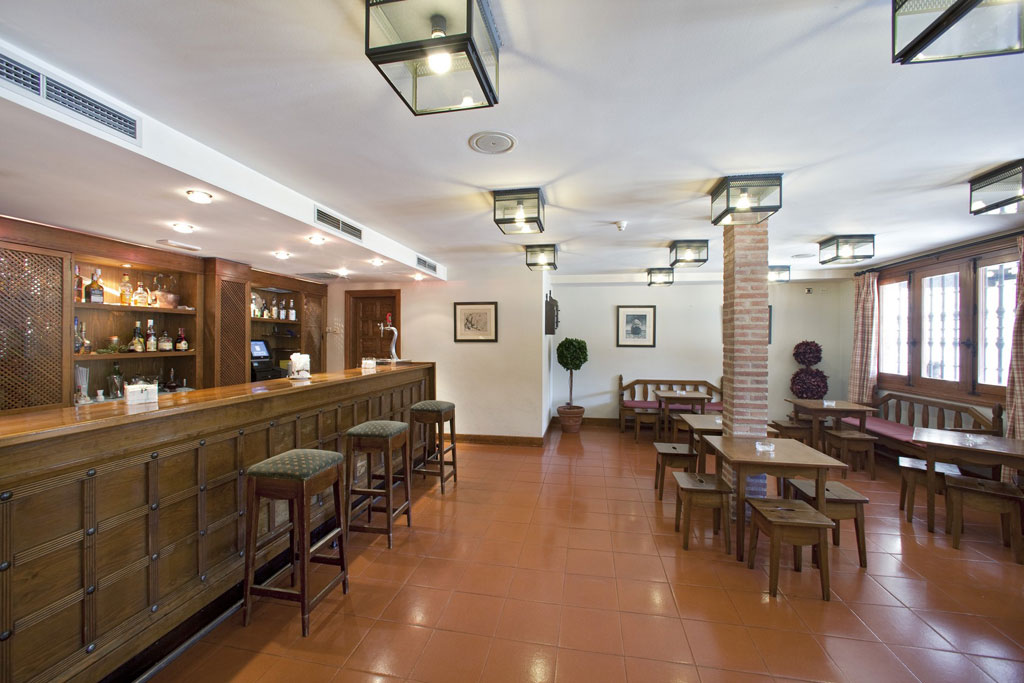 Offers
Take advantage of the Paradores offers
A night longer at a Parador can make a big difference.
Redeem your points for hotel stays
Exclusive offer for higher levels of the Amigo card
Offer for clients holding the official Pilgrim's accreditation who are completing the Camino de Santiago.
20% discount if booked from 1 September to 31 December 2022 (for travel from 1 October 2022 to 31 March 2023).
What to do?
What to do in Parador de Santo Domingo de la Calzada
Santo Domingo de la Calzada Cathedral is the jewel in the crown of local heritage. 
A proto-Gothic building, it is organised as a typical pilgrimage church with three naves, a double-width central nave, which is crossed by a transept. 
Inside, the main altarpiece, a jewel of Spanish Renaissance sculpture, is one of the highlights.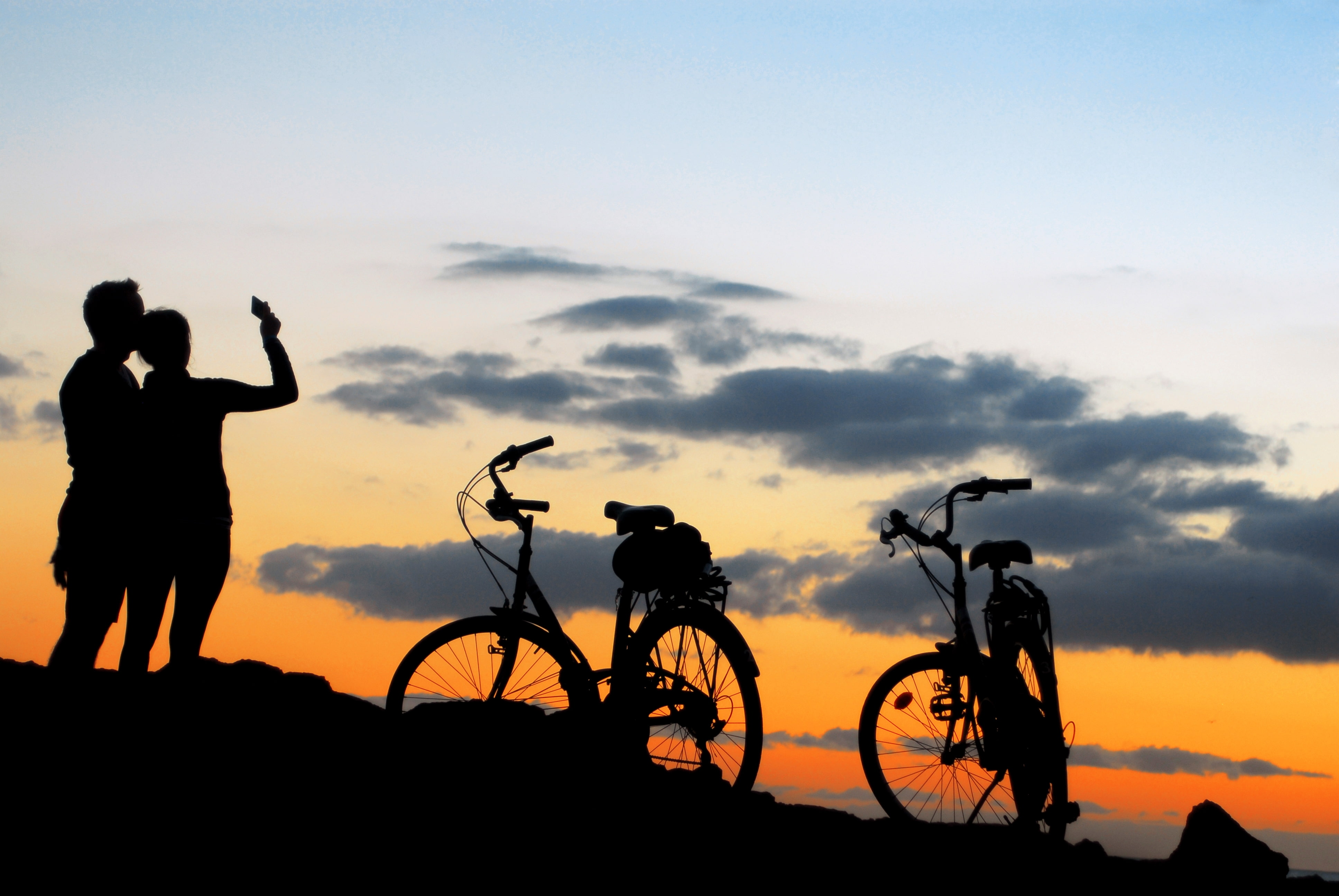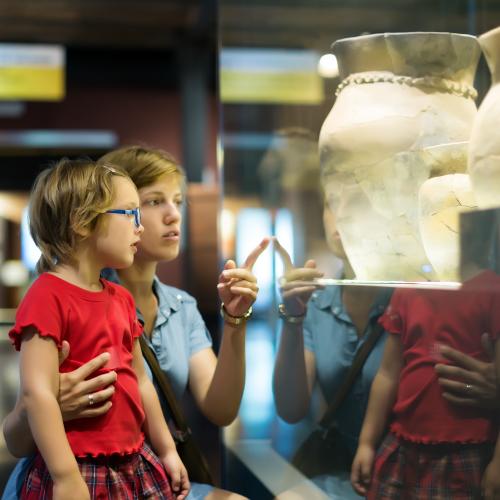 Its historic quarter is brimming with treasures in the form of mansions, palaces and churches, such as San Francisco, which is adjacent to the Parador de Santo Domingo Bernardo de Fresneda.
It also preserves the largest walled enclosure in La Rioja, and its Plaza de España and the historic town hall building are remarkable.
Santo Domingo de la Calzada is a good starting point for the Wine Route, in which you can visit the nearby town of Haro and its wineries.
You can also visit nearby villages such as Briones, Cuzcurrita del River Tirón, which has a fabulous heritage, as well as Nájera.
River Tirón

The surrounding towns of San Millán de la Cogolla, the birthplace of the Spanish language, and Ezcaray, a popular destination for winter sports enthusiasts because of the Valdezcaray ski resort, are also worth a visit.
Halls
Celebrate your event in our halls
The former Pilgrims' Hospital, which has been converted into a Parador and which is immersed in the Way of St. James, is a magnificent building with quality and comfortable facilities where you can hold events and social gatherings.
Suggestions
We also suggest these Paradors
The Parador stands atop a hill next to the city of Cordoba. It's situated on the ruins of the site where 'Abd al-Rahman I once built his summer palace. An...
The Parador de Tortosa is next to Zuda Castle. It is a new building that's fully integrated complex of historical buildings, which is notable for its high walls and large...
The Medieval castle that houses the Parador de Sigüenza dominates the entire city. Kings, cardinals and bishops resided in this 12th century fortress that was built over an Arab...
Three kilometres from the historic centre of Segovia is the Parador. A modern building surrounded by large gardens with an outdoor swimming pool from which you can see the historic...
If you're a lover of design, the Parador de Cádiz will fascinate you. A modern jewel of construction, it has breath-taking views of the bay from every point: its terraces,...