The best discounts to enjoy or give as a gift
Paradores Black Friday is here!
Black Friday at Paradores is here.

Until 24 November, get incredible discounts on several of our Gift Boxes, now with an expiry date of up to 3 years. Make someone happy this Christmas with the best possible gift. Hurry, units are limited!
Remember that shipping costs are free for orders of 100 euros or more to the Spanish mainland. But that's not all. All our Gift Boxes are now also available in digital format. Faster, more sustainable and no shipping costs involved.
And what's more, all purchases of Gift Boxes made using this offer, for the duration of the offer, come with an extra gift:
25% discount on the Parador Tariff on your bookings for stays in January and February 2024*.
*With every purchase of a Gift Box under our Black Friday offer until 24 November, you will receive a promotional code sent to your email address for a 25% discount on the Parador Tariff for stays from 2 January to 29 February 2024 included. See conditions below.
Gift Boxes included in this offer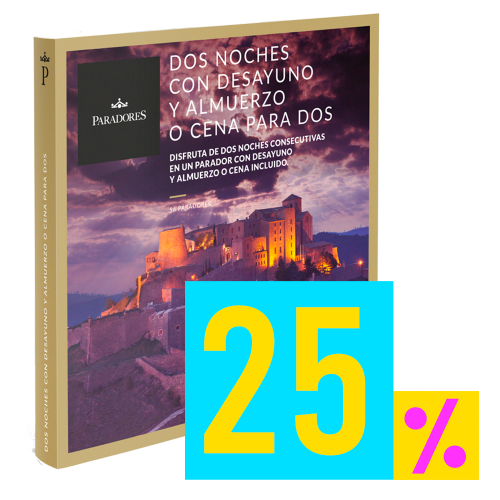 25% off
Two nights with breakfast and lunch or dinner for two
Price without offer: €395
Black Friday price: €296,25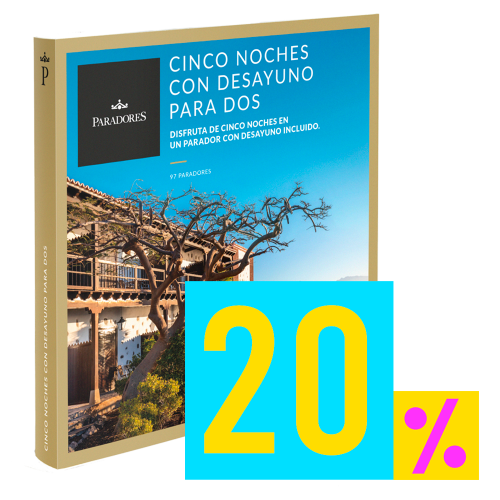 20% off
Five nights with breakfast for two
Price without offer: €650
Black Friday Price: €520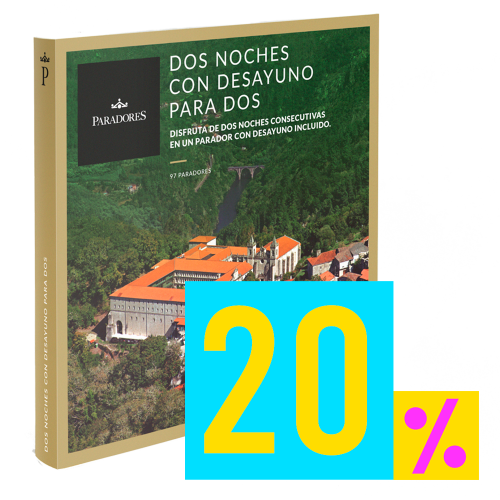 20% off
Two nights with breakfast for two
Price without offer: €275
Black Friday Price: €220

Black Friday promotional code terms and conditions
25% discount on accommodation at the Parador rate.

20% discount on the restaurant menu (drinks not included), not combinable with other offers, special menus or discounts.

20% Children up to 12 years old in an extra bed, free of charge.

From 16 November 2023 to 29 February 2024 (incl.).

For which period of stay?

From 16 November 2023 to 29 February 2024 (incl.).

How can I make my reservation?

Through our website or app by entering your promotional code, by calling the Reservation Centre on +34 91 374 25 00, or at any of our Paradores.

Who will receive this promotional code?

All customers who have purchased discounted gift boxes exclusively under the Black Friday Gift Boxes 2023 campaign (from 16 to 24 November 2023).
The promotional code can be used to make bookings as many times as the customer deems appropriate and always during the established period..

General terms and conditions

To benefit from the conditions of this offer, you must have made a reservation for this promotion, indicating that you wish to take advantage of it, prior to your arrival at the Parador.
This promotion cannot be combined with other discounts or special prices. It is also not valid for groups.
Prices include taxes.
Amigos de Paradores. Amigo cardholders will benefit from a free or discounted breakfast according to their card level.

Paradores included in the promotion

All Paradores except Arties, Casa da Ínsua and Málaga Gibralfaro.
Cádiz: this promotion applies exclusively from 2 January to 8 February (incl.) and from 18 to 29 February (incl.) 2024.