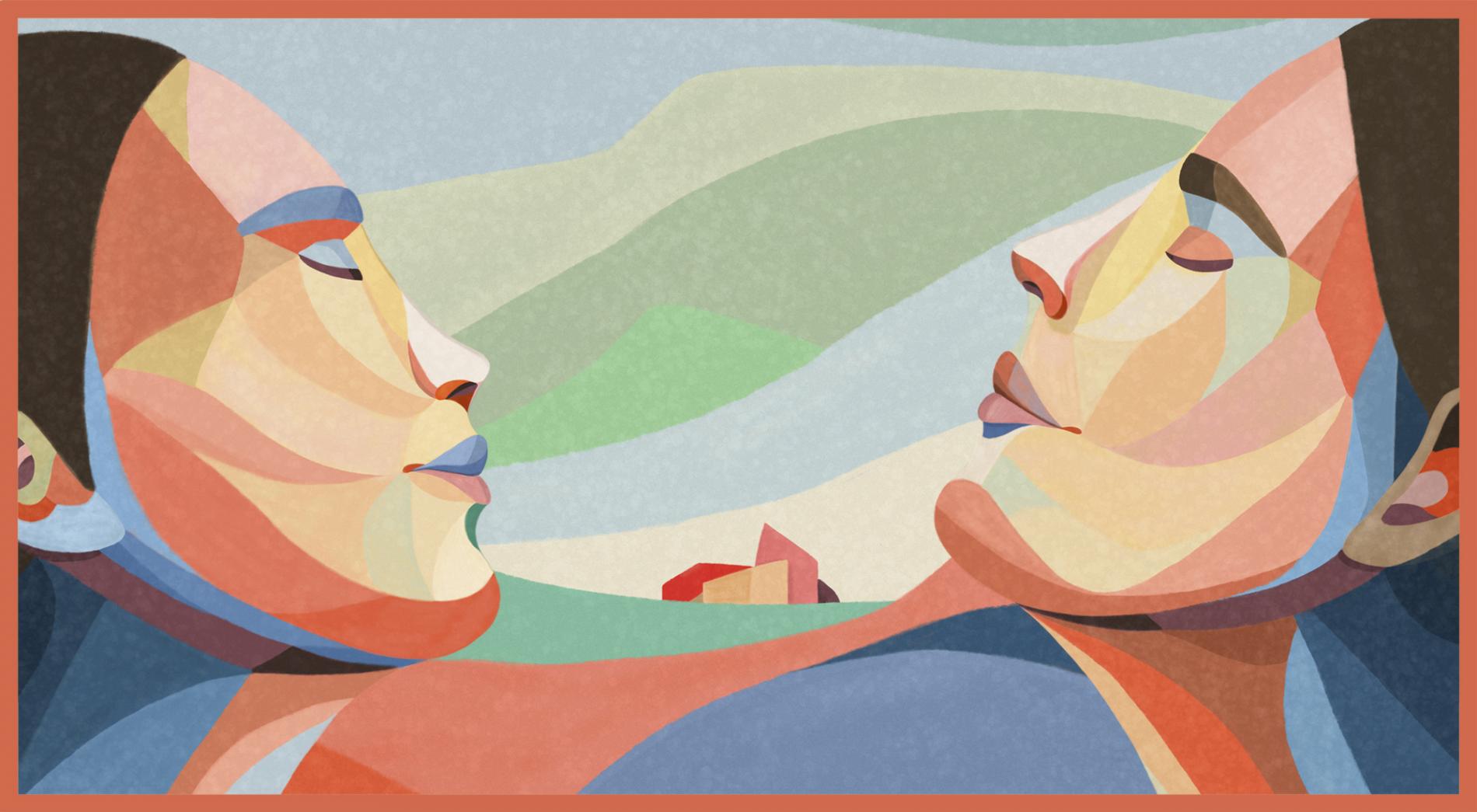 Enjoy your love in style this February
Packs with all kinds of attention and gifts to celebrate love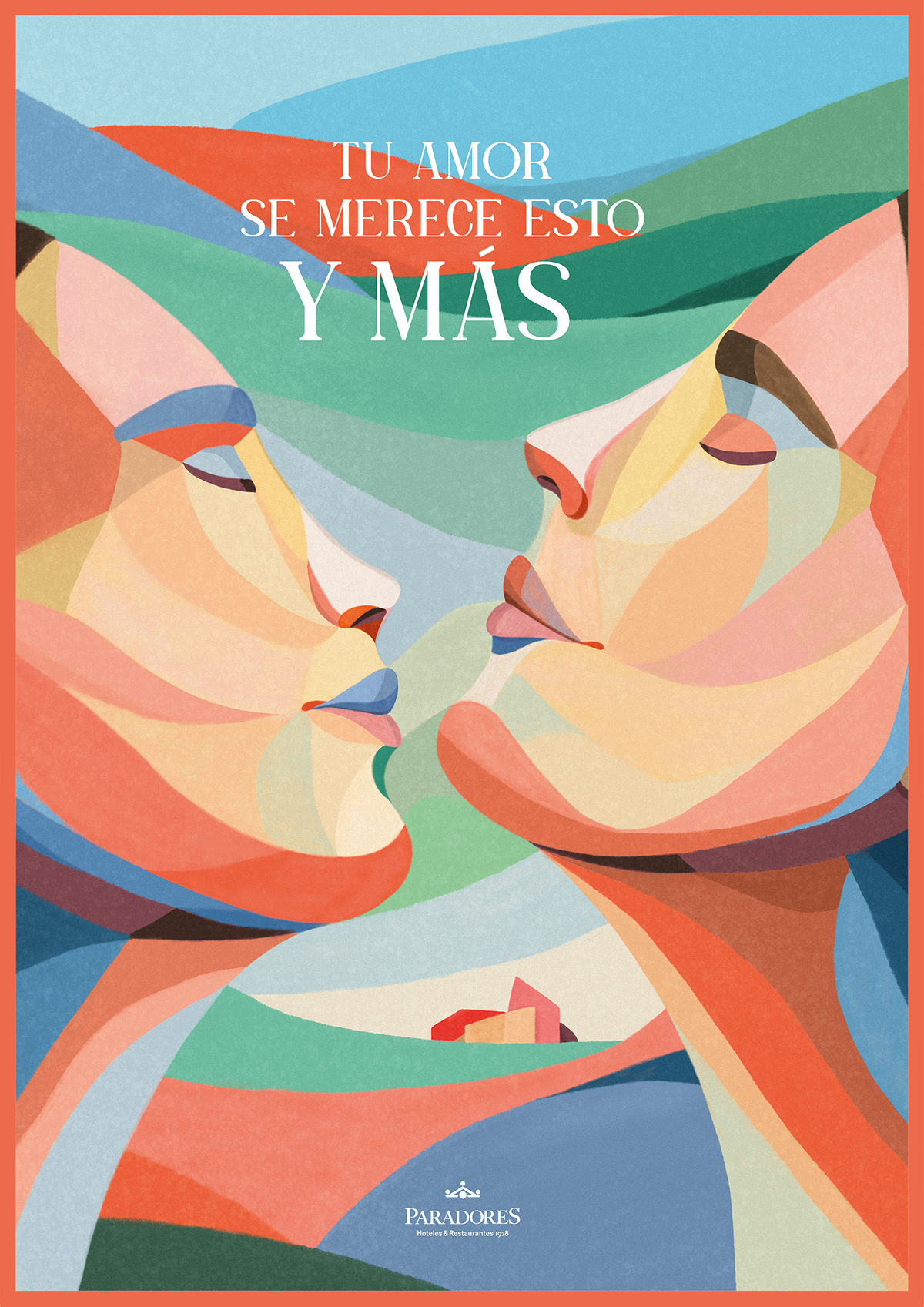 In love with February
Your love deserves this and more
At Paradores we know that February is the most romantic month in the calendar. That's why we want to help you surprise your partner with a special trip to 20 exceptional Paradors, in our best rooms* and complete with our most exquisite cuisine, to make your stay unforgettable. Take advantage of our packs and enjoy an exclusive and unbeatable experience.
*Available only for superior double, junior suite and suite rooms.
For stays of 2 and 3 nights
Enjoy spectacular discounts with breakfast included
Until March 31, if you stay more than one night in Paradores, you can get the best price for your trips. Now, with the Paradores 3 and 2 Night Promos, you can make your stays longer with up to a 25% discount on accommodation and breakfast in all Paradores. Do not wait any longer, there is an unrepeatable experience waiting for you.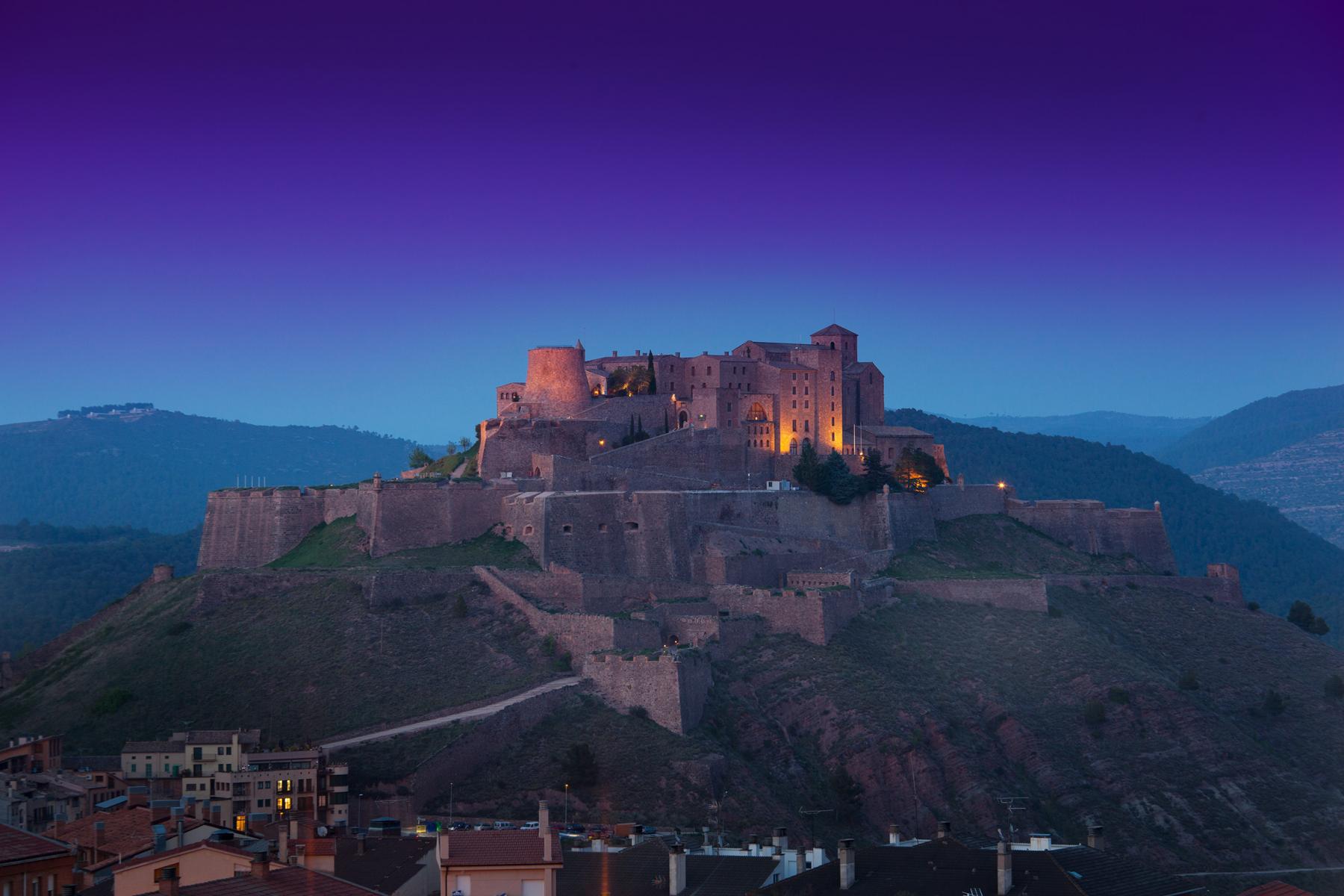 History and Heritage
Identity and culture, follow the footprints of history with Paradores
Located in historic city centres or at privileged natural viewpoints, in Paradores you will find the best place to start to discover new destinations. More than ninety unique accommodations to follow the footprints of history through the rich heritage of our country. World Heritage Cities, natural parks, legendary fortifications and strategic enclaves that have marked the course of history.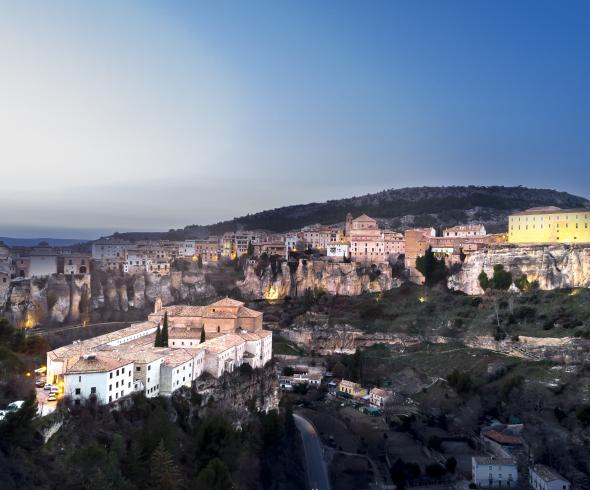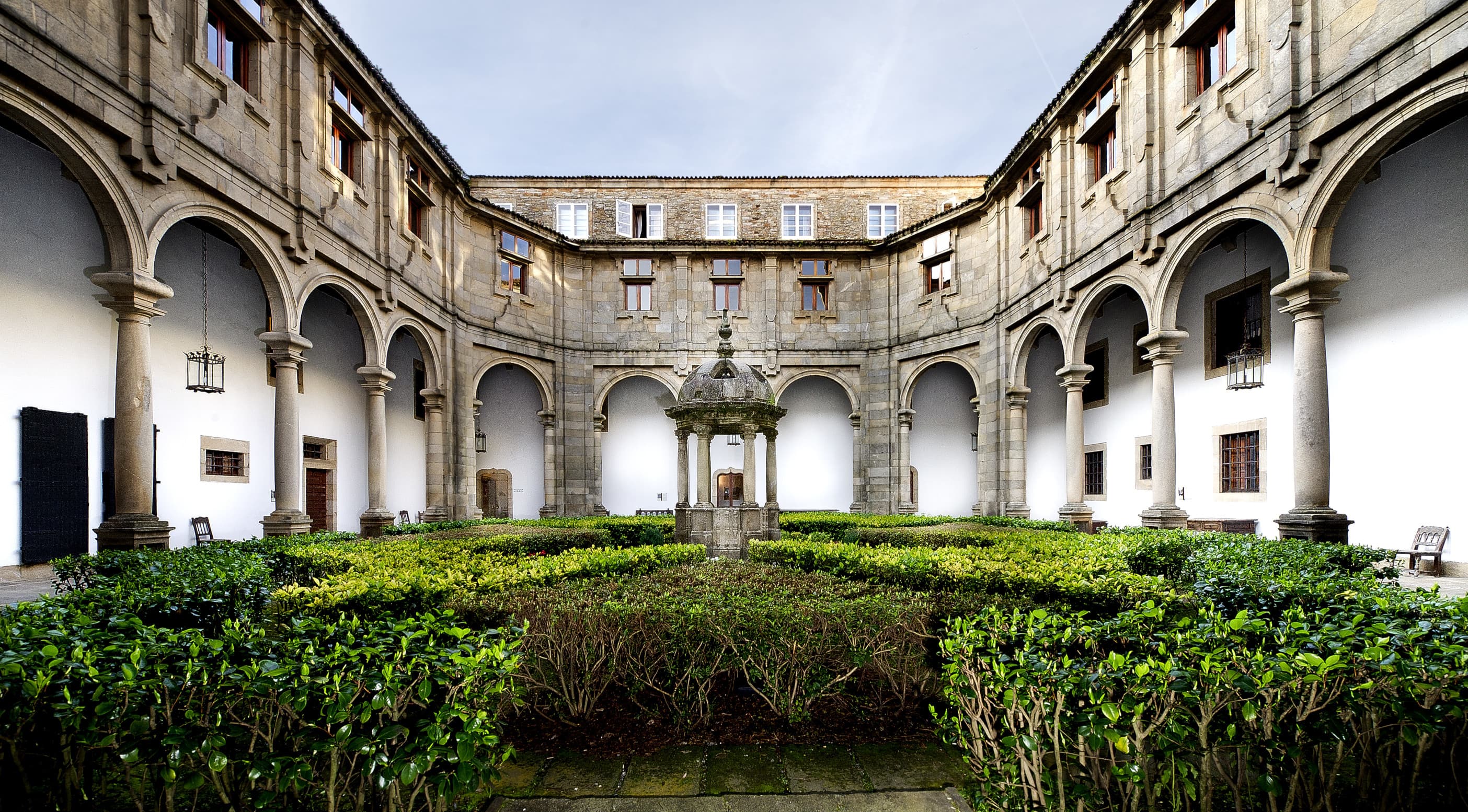 The Parador de Santiago de Compostela is one of the oldest and most luxurious hotels in Spain. It is in the Plaza del Obradoiro next to the Cathedral of Santiago...
The Parador de Lorca is located in the grounds of the castle of Lorca, a quality cultural and tourist area in which this 21st century hotel shares the space with...
The Parador de Cardona is located in one of the most impressive medieval complexes in Catalonia. It is an extraordinary fortification and icon of Catalan military defence that is said...
The former Casa del Corregidor is today the Parador de Arcos de la Frontera. An exclusive viewpoint that looks out over the Guadalete river from the best location in town:...
The Parador de Ávila is located in the former Palacio de Piedras Albas, a 16th-century palace in the historical centre of the city and overlooking its monumental walls. Its interior...
Celebrate your event
Life is moments, celebrate them with us
Unique places and environments with spaces that have been carefully designed for you to celebrate your events or memorable moments in unique settings: castles, monasteries, palaces, convents or avant-garde buildings. Are you looking for a place on the coast, in the mountains or in the city? And what if we also complement it with a spa or golf programme?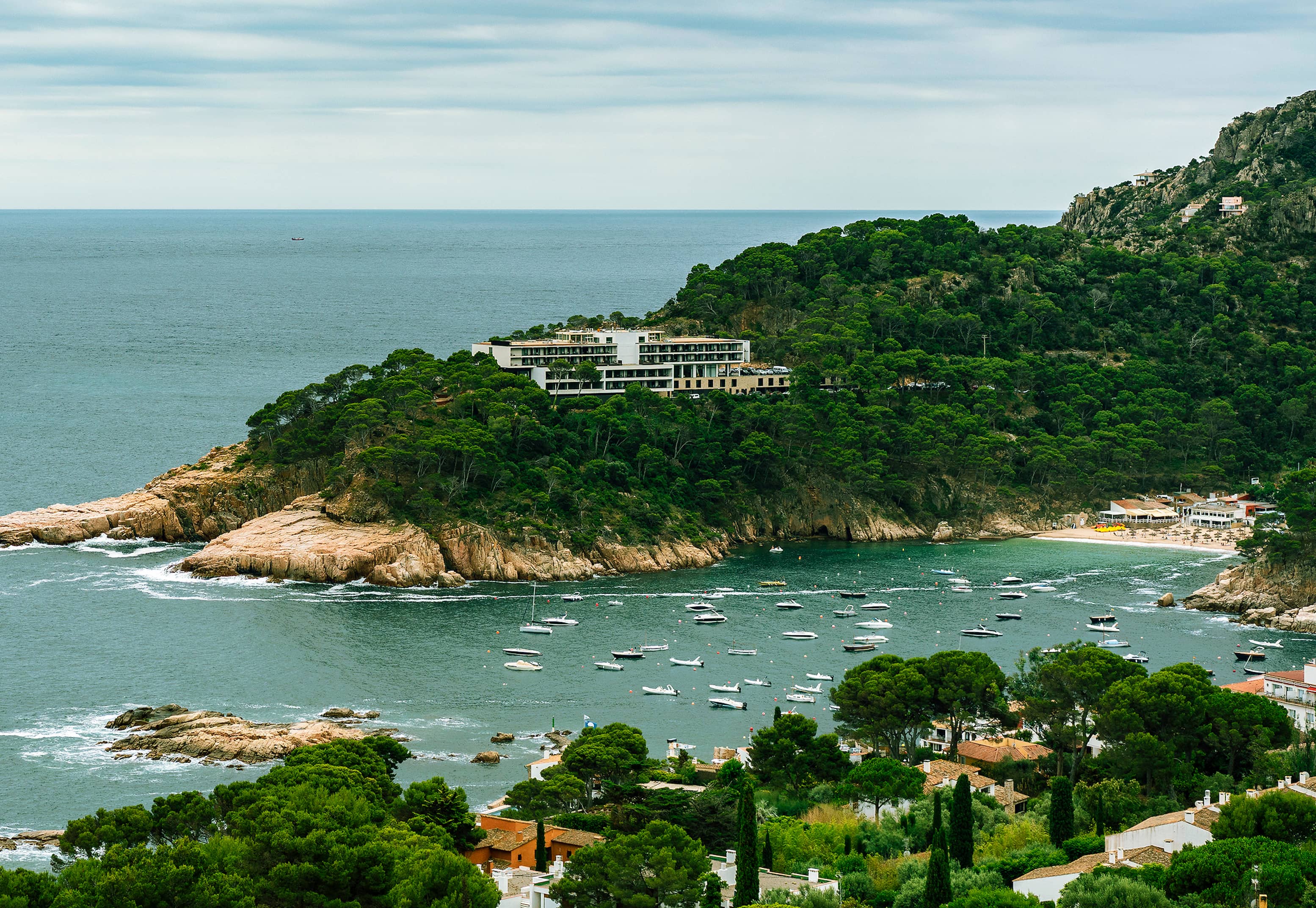 Nature
Experience nature in its purest form
They say that those who love nature find beauty everywhere.
Are you one of the lucky ones? Discover our new programme of experiences with which we promote sustainable and responsible ecotourism that generates social, environmental and economic benefits in the areas where our Paradors are located. Learn about how the local people live, the very essence of a way of life that exemplifies sustainable ways and means. Breathe nature and reconnect with it while preserving rural life.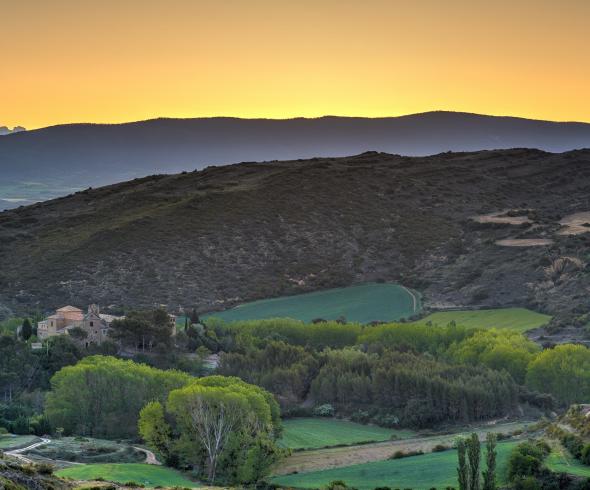 The Parador de Ribadeo offers an excellent viewpoint over the estuary, a Galician mansion at the mouth of the river Eo, which is located in a beautiful fishing and tourist...
Can you imagine staying at the foot of Mount Teide, in the midst of a lunar landscape? It can come true at the Parador de Las Cañadas del Teide, where...
The impressive Parador Costa da Morte is the latest to join the Parador Network. A new building located in the Lourido Beach in Muxía, it lies a short distance away...
A few metres from the beach, in the natural environment of Doñana National Park, is the Parador de Mazagón. 
An ideal location for enjoying nature and the clear waters of...
The Parador de Cervera de Pisuerga is located in the Fuentes Carrionas Reserve, north of the province of Palencia. This is a natural spot of unique splendour and the...
Spa & Wellness
Let Paradores take care of you
How long has it been since you last spent time pampering yourself?
Feeling good about yourself is essential for happiness and enjoying life to the full. We invite you to enjoy being pampered in one of the wellness experiences at Paradores. Relax in a spa or enjoy one of our treatments from our beauty and wellness experts.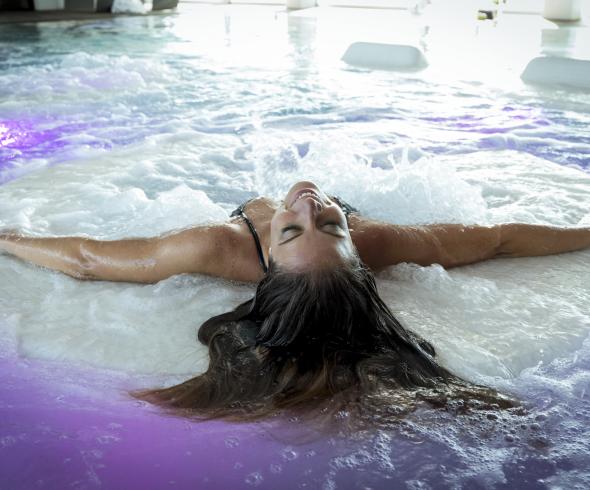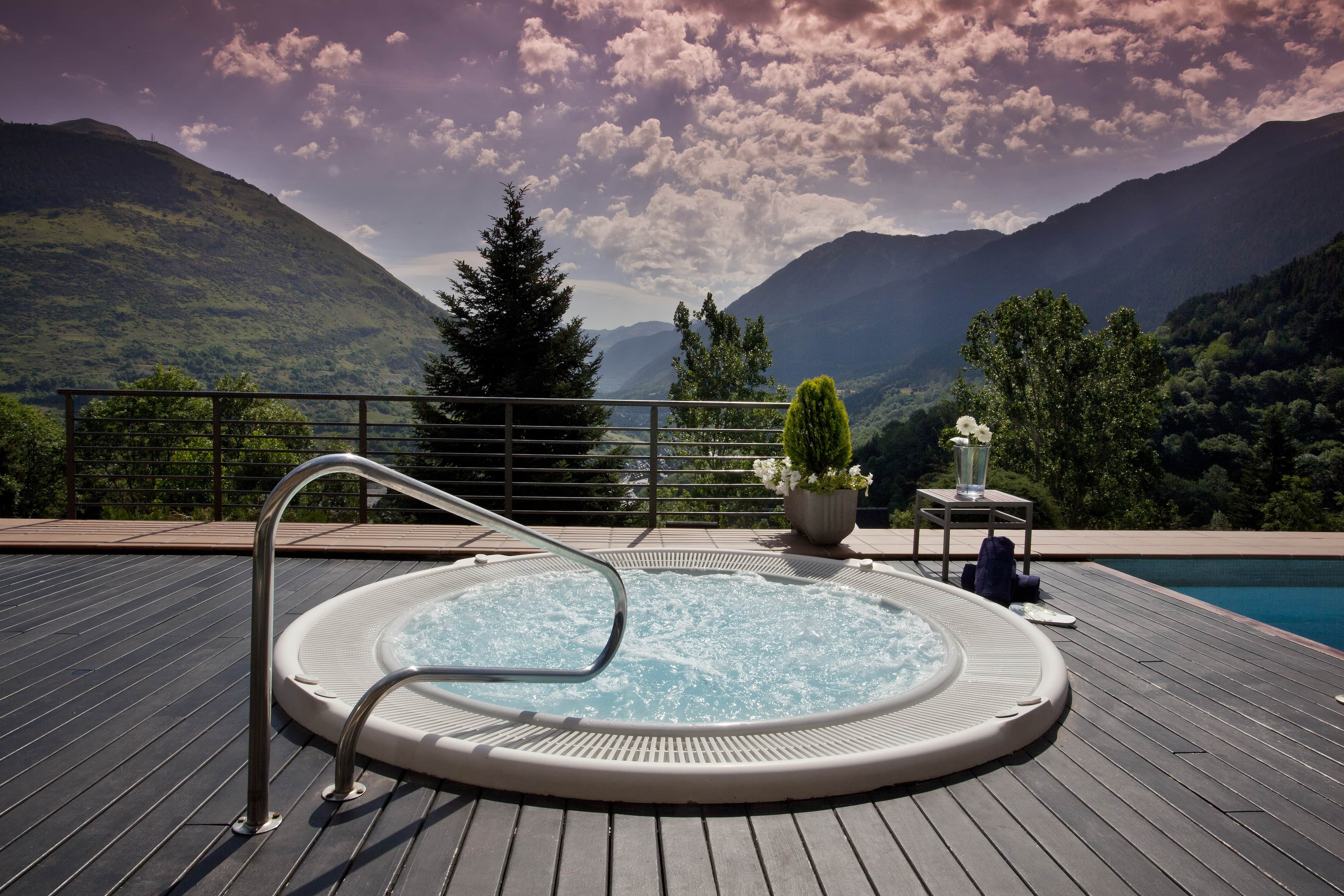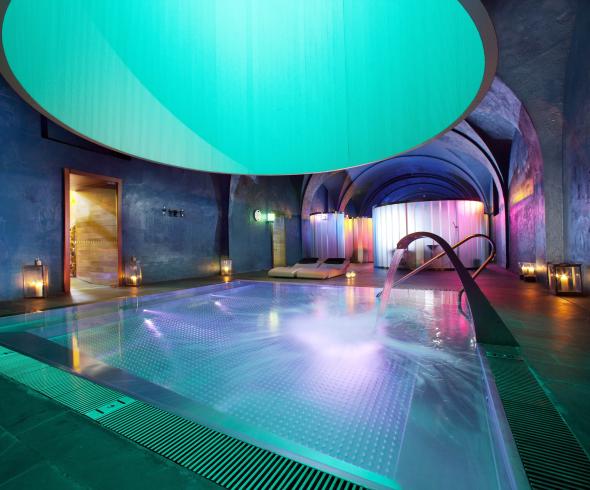 It boasts an indoor area and a seasonal outdoor pool. Advanced reservations are required for the circuit and the treatments. The newly created spa has unbeatable views of the...
Open all year round. It has an indoor area and a seasonal outdoor swimming pool.Open Advanced reservations are required for the circuit and the treatments. Relax, revitalize and rejuvenate at...
On your next visit to Lorca, enjoy the lovely view from our spa and heated swimming pool. Why not combine a spa regimen with one of the treatments on our...
Enveloped within the pine forest that surrounds the Parador is the hydrothermal pool from which you can also contemplate the spectacular scenery. Ask about our services and get ready to...
Light, sound and water merge beneath 17th-century vaulted ceilings. Spotlights on the pool create a unique atmosphere. Spiral shapes reveal relaxing, sensory surprises. Our spa is in one of the...
The Paradores cuisine
The best regional cooking in unique spaces
Paradores offers the exclusive experience of enjoying regional and local cuisine in unique spaces. Our cuisine is strongly linked to the places where the 98 hotels are located, offering the best cuisine of the different Spanish regions. Pioneers in local cuisine, we have strengthened our commitment to local products in search of the best raw materials and reaffirming our commitment to sustainability.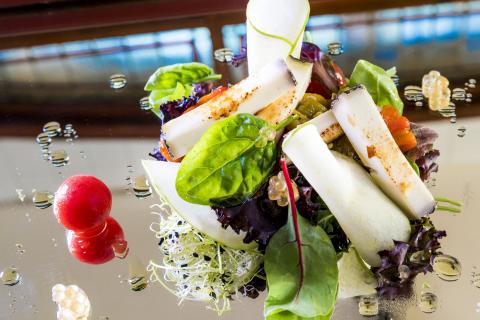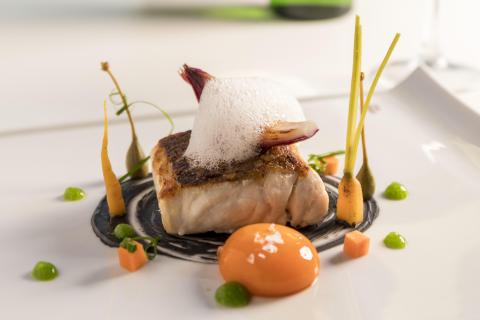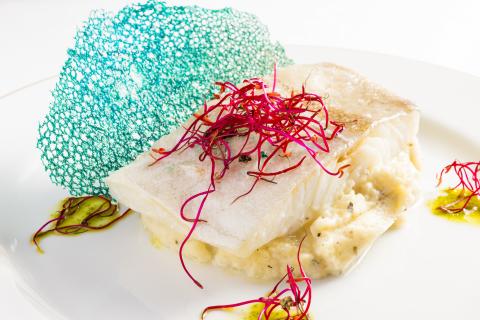 Inland Catalan cuisine is expressed in all its glory at the Parador de Lérida. Quality local ingredients, traditional recipes with a modern twist and excellent service are the core of...
The authenticity and simplicity of traditional Castilian cuisine is faithfully reflected in the range of cuisine on offer at the Parador de Lerma. A unique culinary experience that presents tasty...
In line with the gastronomy of Seville, the restaurant offer at the Parador de Carmona is based on tradition, with a marked Arabic influence and organic produce from the garden...
Tradition and proximity go hand in hand in the gastronomic proposal of the Parador de Cervera, a simple and modern cuisine based on fresh and local ingredients. In season, you...
The cuisine of this Parador in Cadiz is representative of inland Andalusian cuisine, with tapas and traditional dishes such as chard stew or the typical "ajos molineros" (made with garlic,...
Experiences
Every stay is a unique experience
A good trip is an all-round experience that combines accommodation, gastronomy and activities in the surrounding area. The Experiencia Paradores help you to enjoy the destination to the full by offering you the chance to combine unique stays in our accommodation with cultural and leisure activities. Select your route from the fifteen available and start touring Spain, discovering its heritage and enjoying its gastronomy. We are sure that the hardest part will be choosing only one.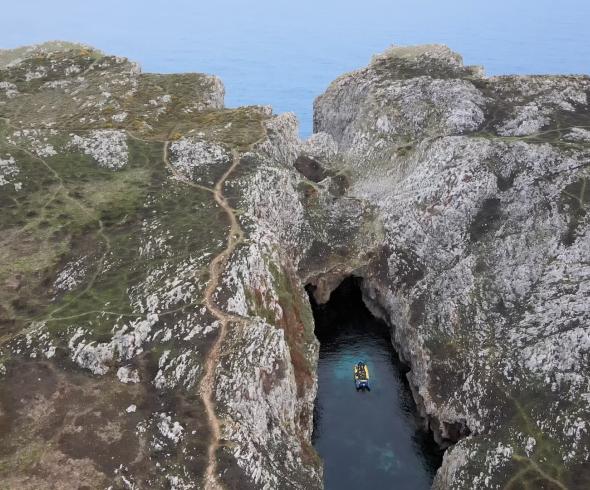 Enjoy the Paradores Gift Boxes
Whether you are looking for an original and surprising gift or you want to treat yourself without a definite date, Paradores Gift Boxes are the perfect solution. To stay in a Parador is to open the door to a new experience and a new way of travelling, Sleeping in rooms where centuries ago kings dreamed, where characters that have marked history stayed, where writers have been inspired, where songs have been composed... Where tradition meets modernity to offer you unforgettable moments.
Golf
Play like you've never played before
Imagine enjoying your favourite sport by the sea or in the middle of nature. Paradores like El Saler or Malaga Golf have some of the best courses in the world to practice this sport. But they are not the only ones, discover all the Paradores golf offer and play in incomparable surroundings while enjoying the best packages with accommodation and the renowned Paradores gastronomy.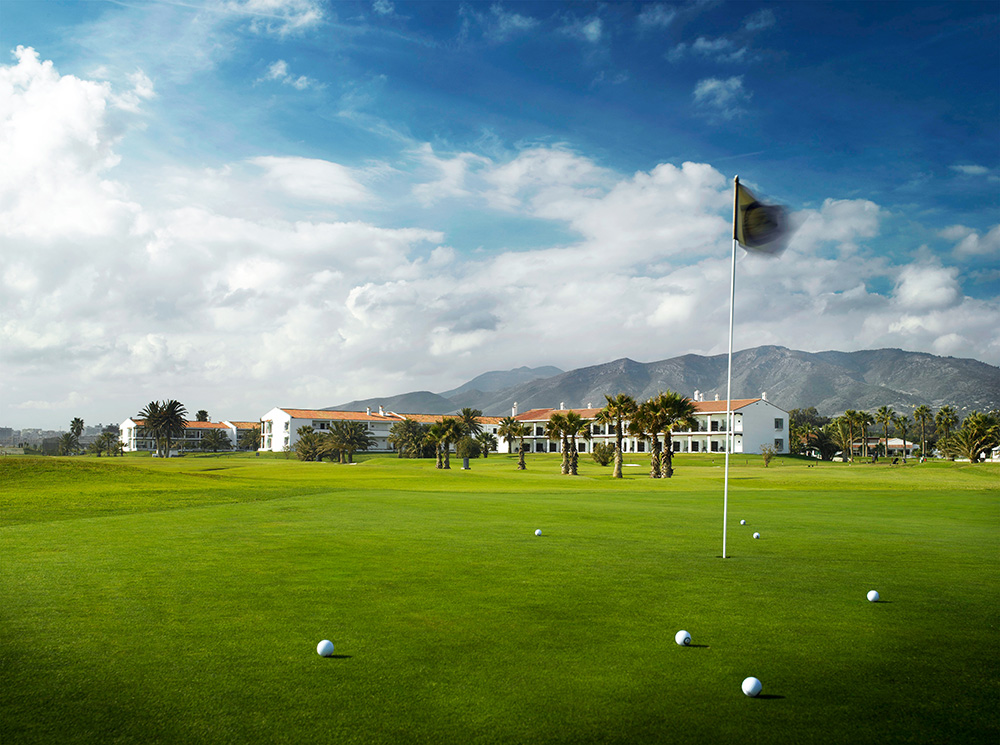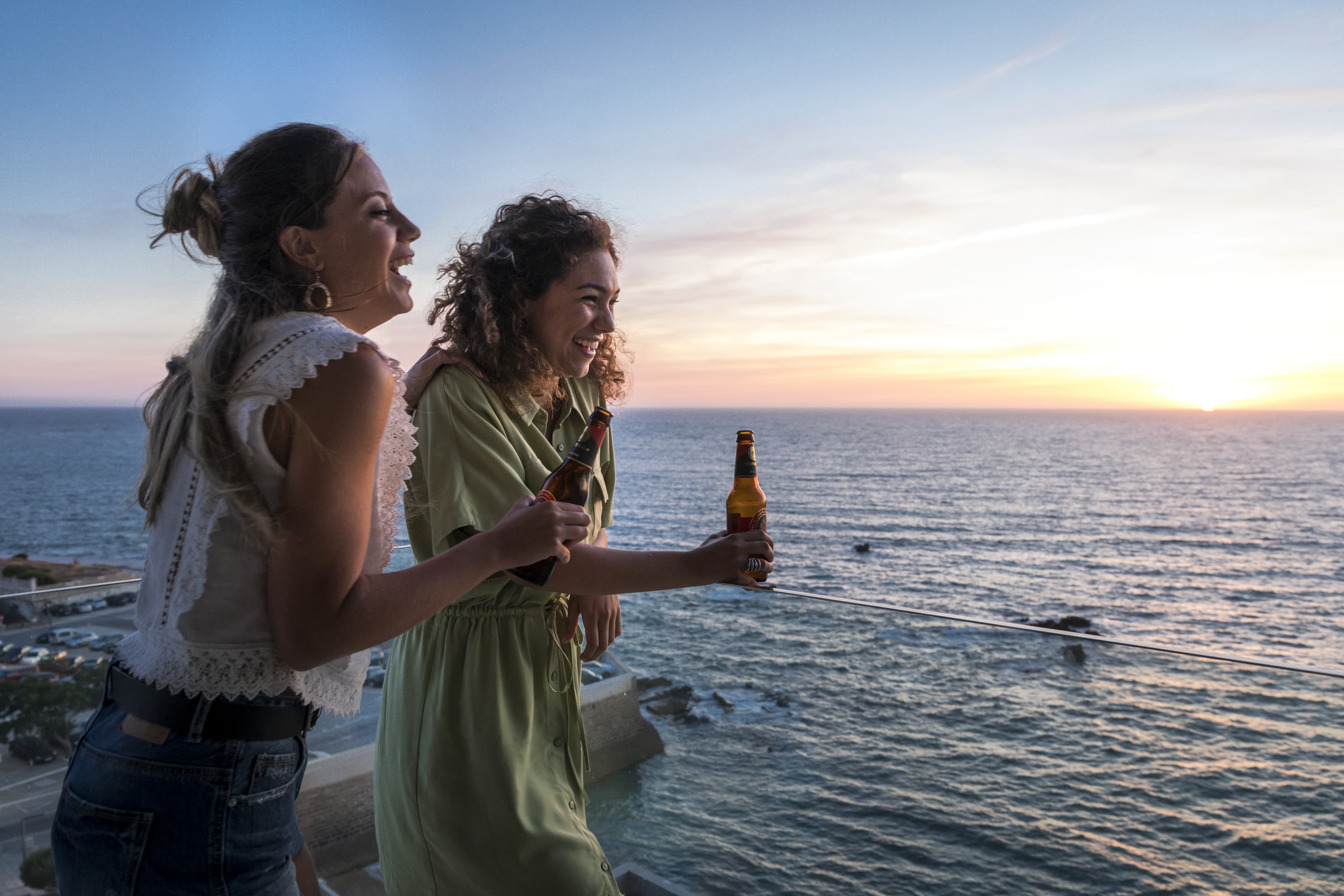 Opportunities
Check out our selection of discounted experiences and special offers to enjoy with your loved ones.
Experiencias inolvidables en entornos naturales
Naturaleza para los Sentidos
Varios Paradores ponen a tu disposición una selección de actividades en su entorno que buscan tres objetivos: concienciar de la necesidad de cuidar del medioambiente, dinamizar zonas rurales y que tu estancia en el Parador sea aún más divertida e interesante. ¿Quieres descubrir una nueva forma de hacer turismo más sostenible?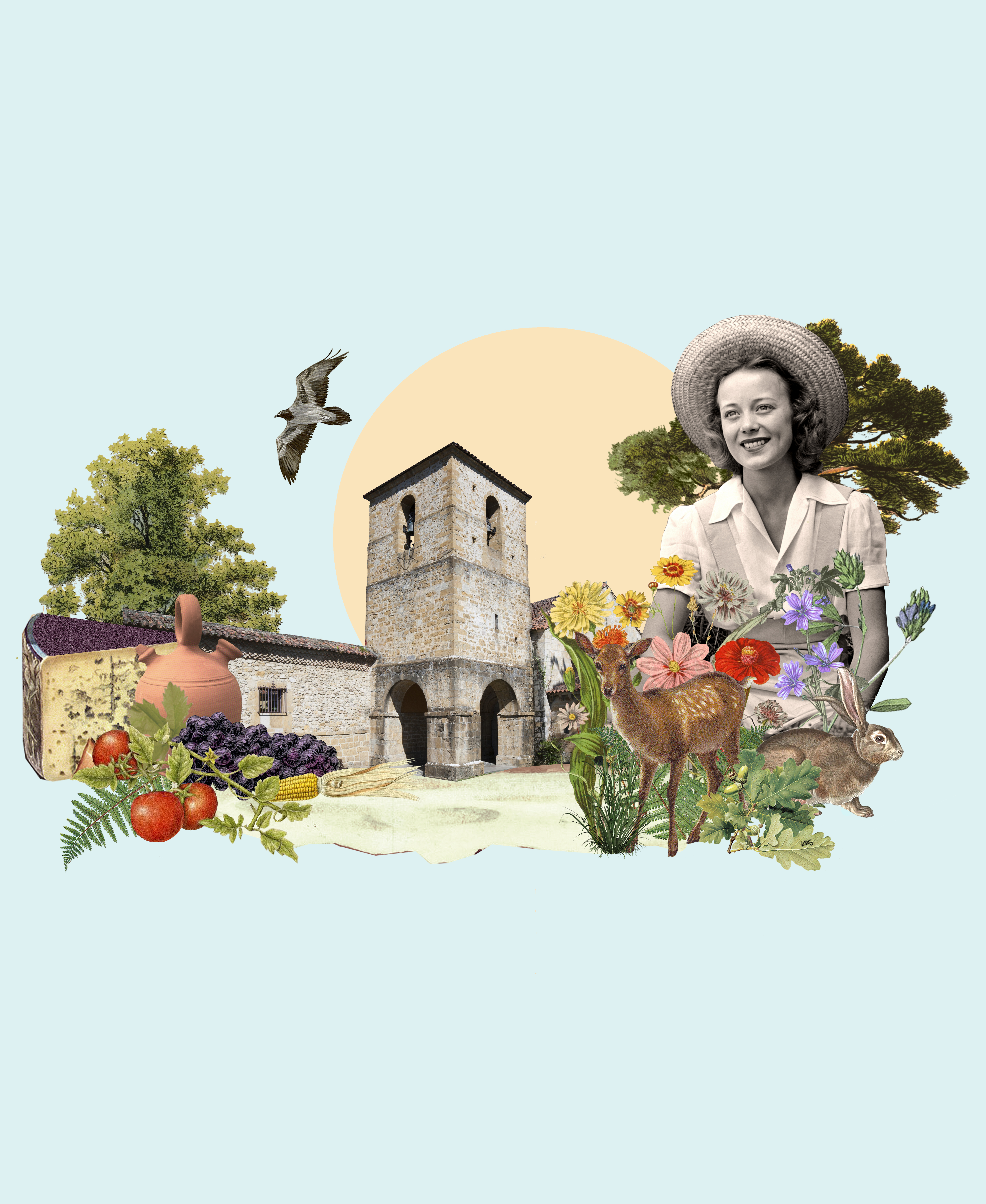 20% discount for you on staying in the Canary Islands
Why stay just one night when you can get two for a much better price? With the Paradores 2 Nights Promo, you will want to extend your stay.
Redeem your points for hotel stays
10 % discount for people over 55 years old