Restaurant of the Parador Las Cañadas del Teide
Las Cañadas del Teide, 38300, La Orotava
+34 922386415
[email protected]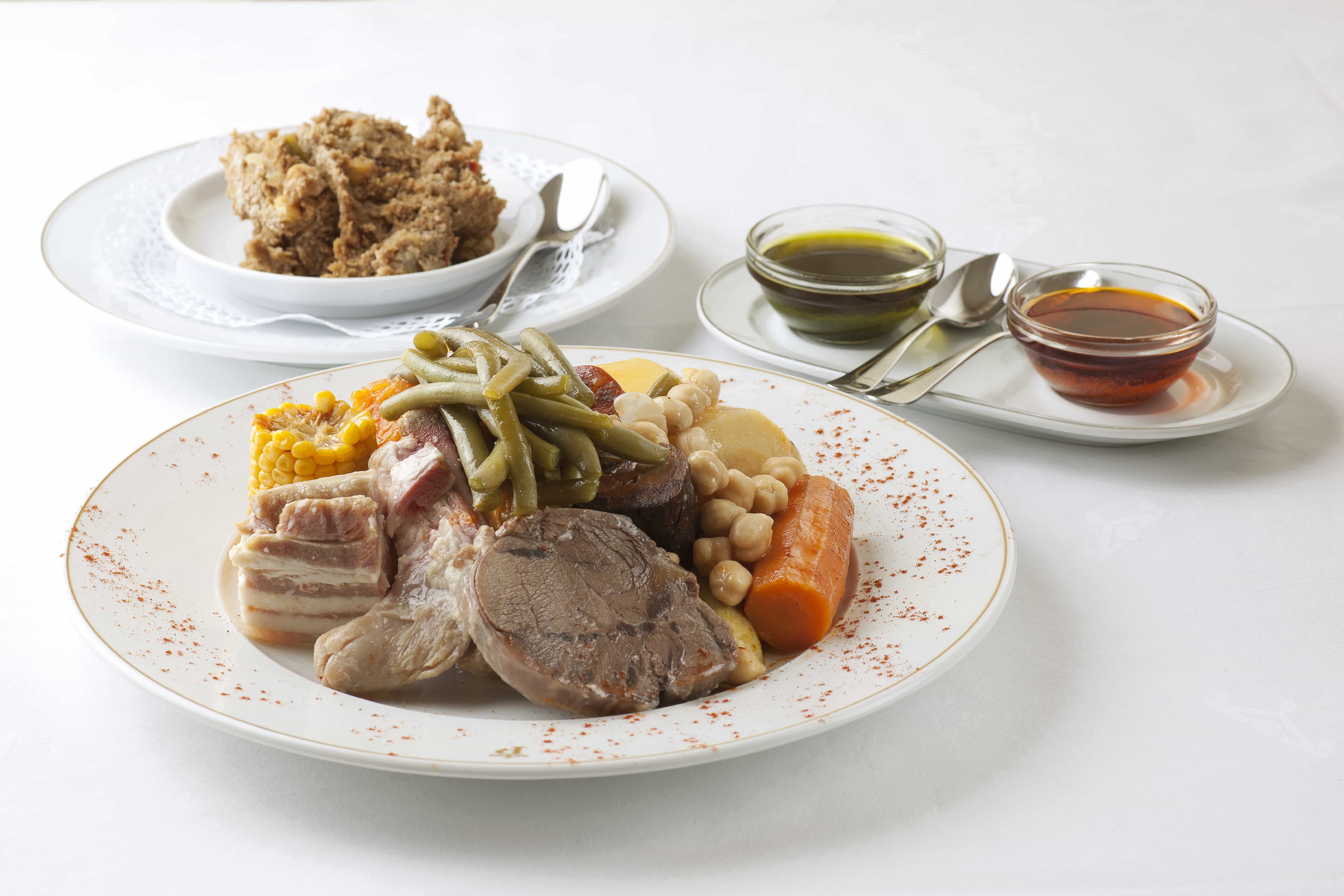 Parador
Typical Canarian cuisine at the foot of the volcano
At the Parador de Las Cañadas del Teide you'll discover, at the foot of the volcano and under a spectacular blanket of stars, the genuine flavours of the Canary Islands. With its exquisite and original regional cuisine, you can try traditional island dishes such as rabbit in salmorejo sauce, papas arrugadas con mojos, puchero canario and fish from the islands.
Restaurant of the Parador Las Cañadas del Teide
gastronomic pleasure caressing the sky
From the Parador's restaurant you can enjoy breath-taking views of Mount Teide and the Guajara Mountains, picture postcard sunsets and spectacular starry skies. With classic decoration and traditional cuisine, cheese - you must try it roasted! -, gofio, the goat stew made in the style of the summits and stone bass are some of the local products that you'll find on the menu, together with puchero canario.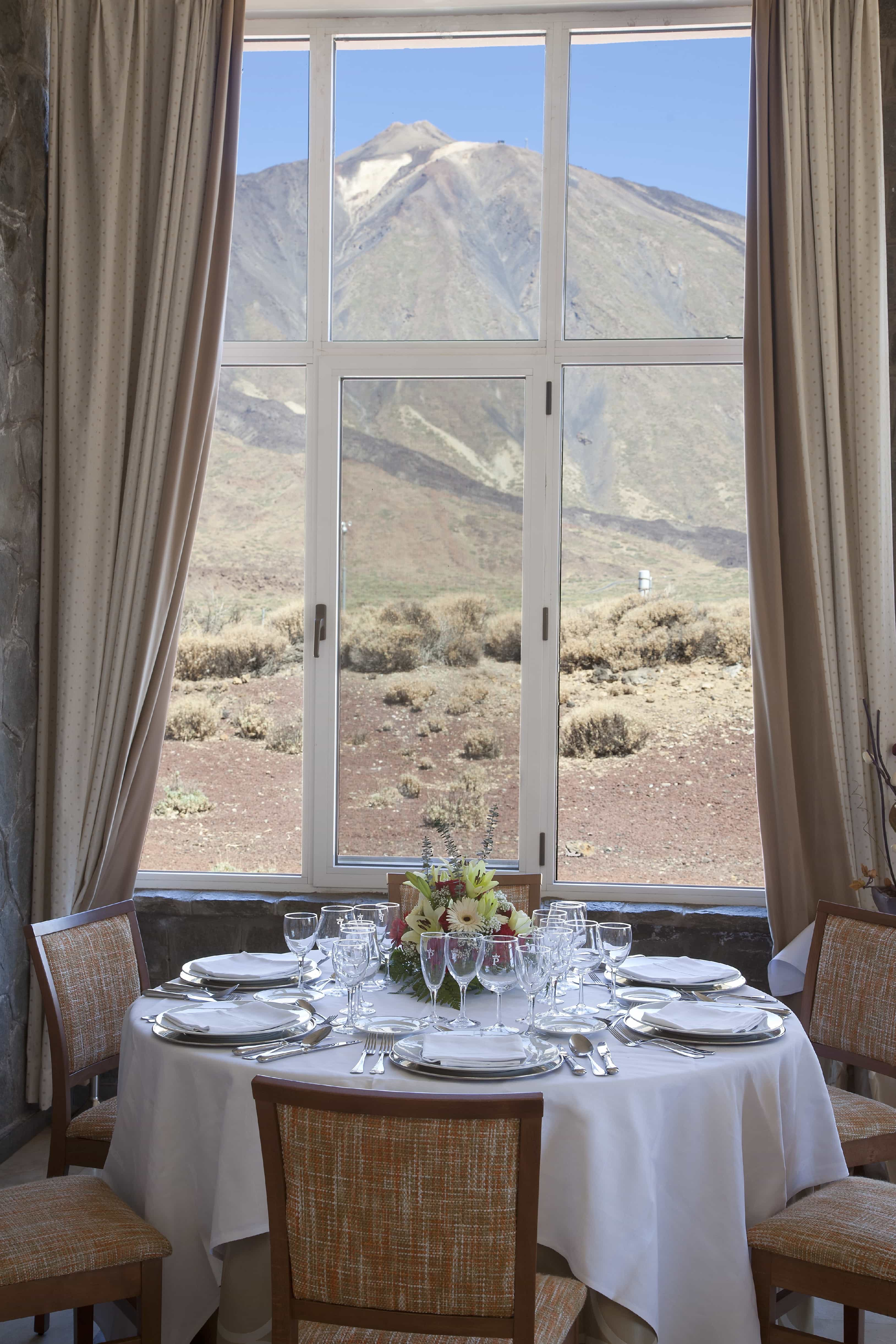 Type of kitchen
Traditional Canarian
Specialties
Puchero canario, goat stew, rabbit in salmorejo, papas arrugadas.
Opening Hours
Coffee shop
18:00 - 22:00
The Los Roques cafeteria is open every day from 10:00 to 18:00.
The Parador
An example of sustainability an astronomical observatory
The Parador is a mountain mansion built at a height of over 2,000 metres. It has unbeatable views of the Teide peak, which you can enjoy while dining and even from some of the rooms. It also has a lounge with a fireplace for cooler nights, an indoor swimming pool and a gym. The Parador de Las Cañadas del Teide is an example of sustainability, one of the hallmarks of Paradores. It generates its own electricity and receives its water from the mountain. What´s more, the silence and fresh air offered by the Teide National Park are unsurpassable.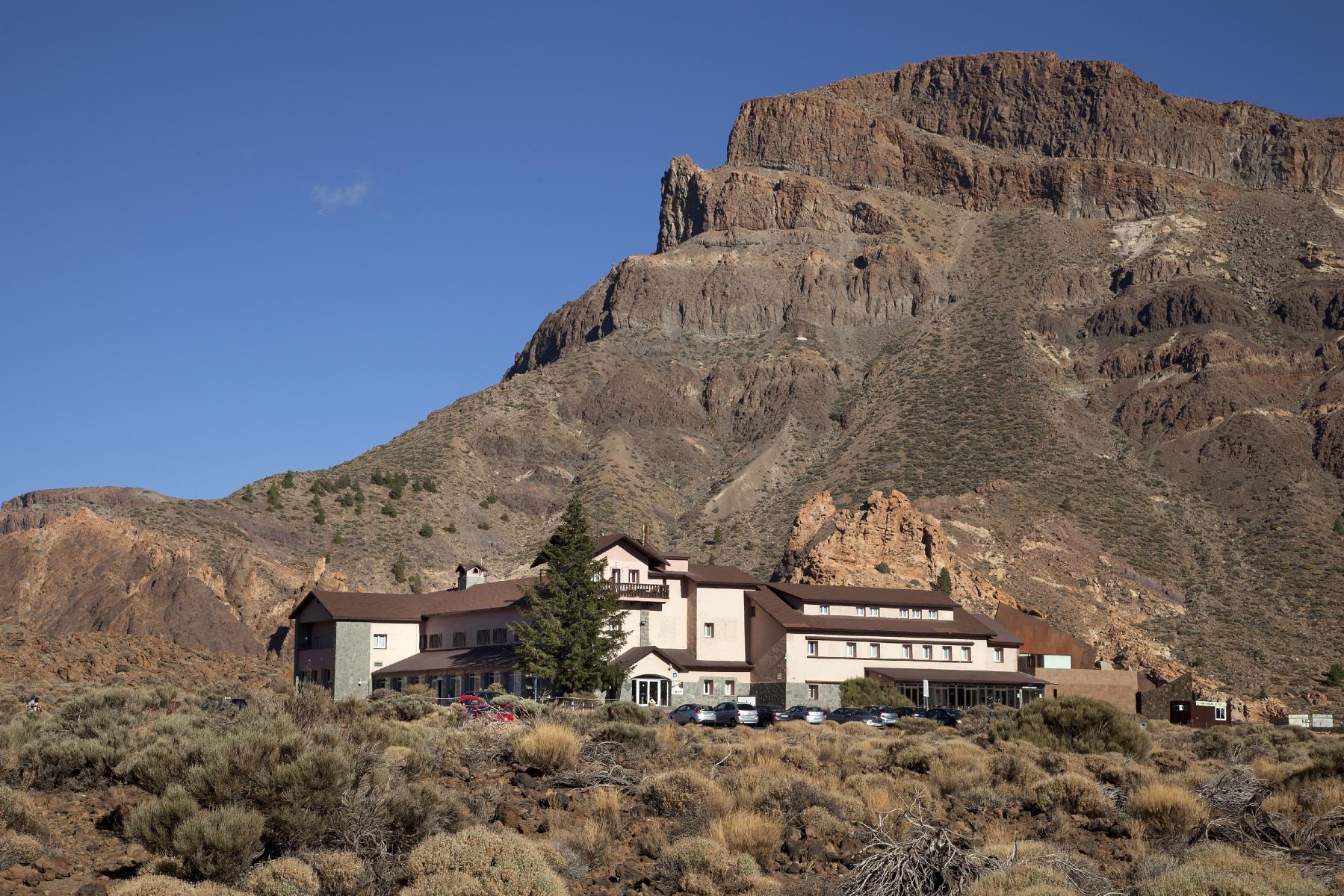 Suggestions
We also suggest these restaurants
Mountain dishes with bush meat are one of the hallmarks of Cazorla's gastronomy. At the Parador, located at an altitude of 1,400 metres, you can enjoy seasonal game dishes, with...
The Hostal dos Reis Católicos has two restaurants, both of which offer the best Galician cuisine with the highest-quality market products: one with creative and regional cuisine with a modern...
Regional specialities from La Mancha form the basis of the cuisine on offer at the Parador de Manzanares. A cuisine based on tradition which does not lack for iconic dishes...
Located on the Levantine Costa del Azahar, the gastronomic offer of the Parador de Benicarló includes fish and seafood caught in the Mediterranean as well as produce from the market...
Teruel cuisine, based on traditional products protected by quality seals such as D.O. Teruel ham, Lower Aragon olive oil, Calanda peaches and Aragonese veal, is the Parador de Teruel's calling...