Restaurant of the Parador de Zafra
Plaza Corazón de María, 7, 06300, Zafra
+34 924554540
[email protected]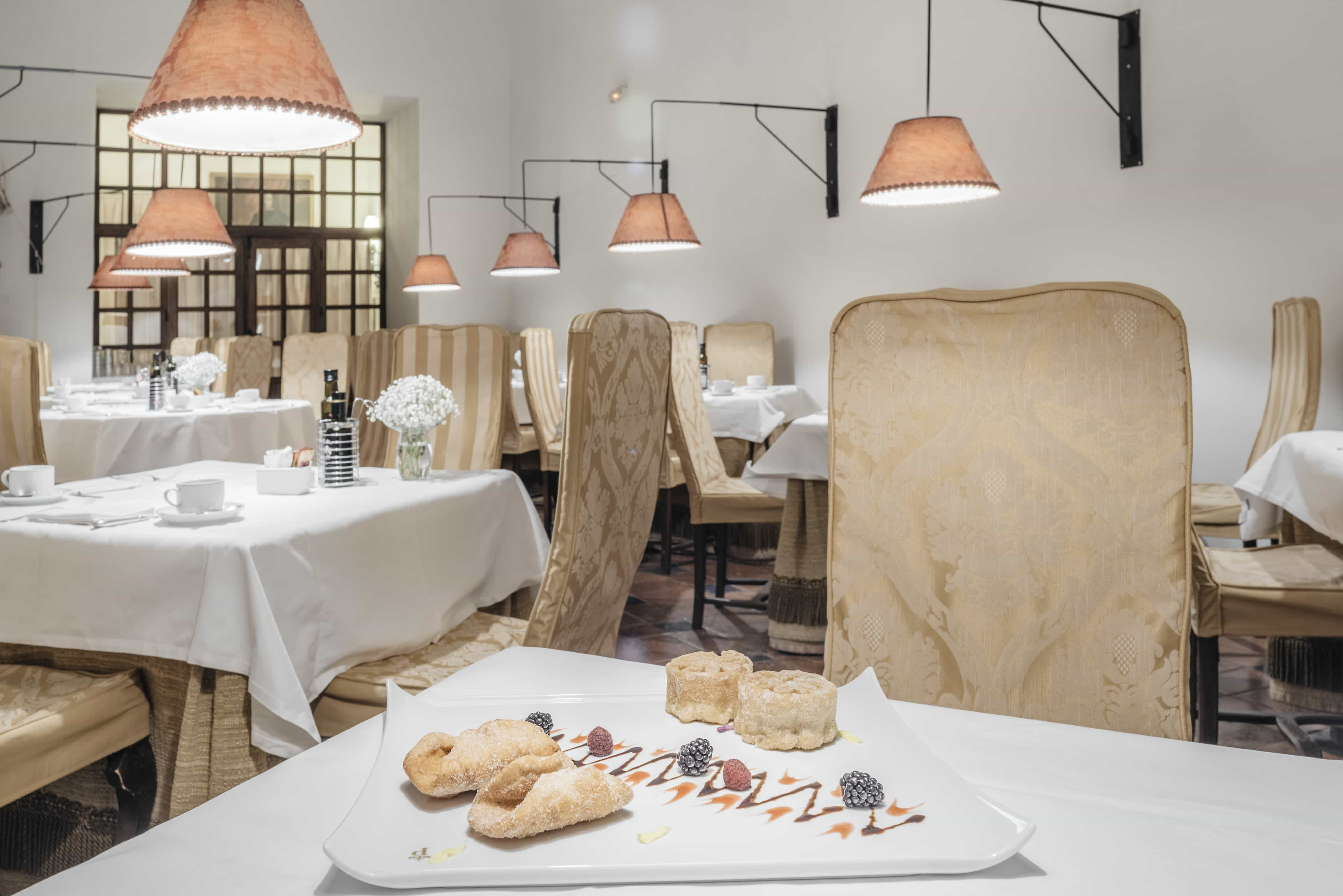 Parador
The cuisine of the Extremadura dehesa
The cuisine on offer of the Parador de Zafra invites you to discover the authentic cuisine of Extremadura, classic Badajoz dishes made with rural products such as wild asparagus, thistles, desert truffles and mushrooms; not to mention the prized products extracted from the Iberian pig, such as sausages and acorn-fed hams.
Restaurant of the Parador de Zafra
a castle-palace dedicated to Iberian pork
In the Parador's palatial restaurant you'll taste traditional specialities such as migas del pastor with eggs, chorizo and bacon, cod casserole with ratatouille, Corderex D.O. lamb stew, Iberian sirloin steak with Torta de Barros or 100% native breed retinta beef with matanegra sauce. In confectionery, you'll be surprised by the delicious bishop's hearts from the convent of the Poor Clares, figs from Almoharín on cream, acorn tart and técula-mécula.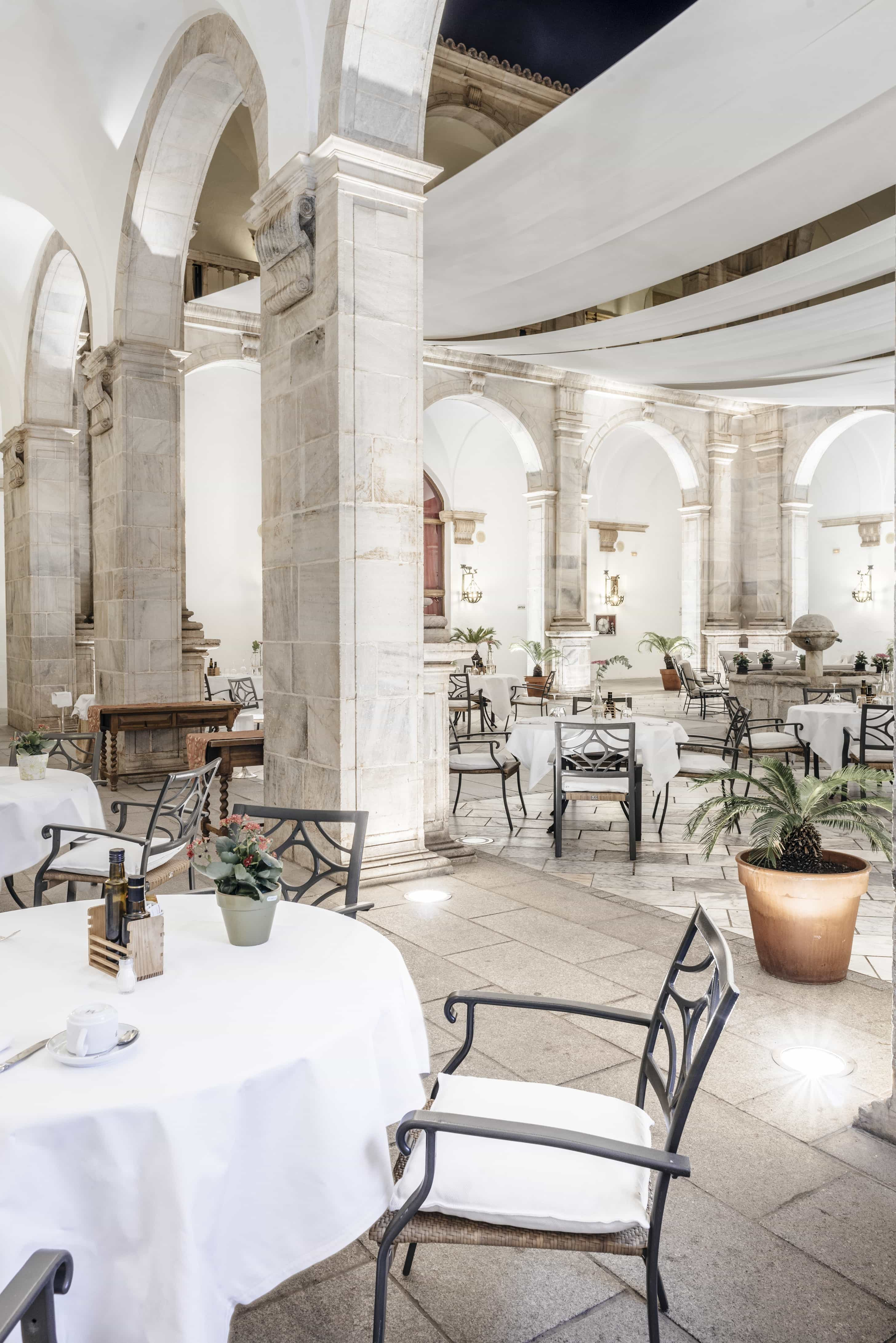 Type of kitchen
Traditional Extremaduran
Specialties
Cod casserole with Extremaduran ratatouille, Corderex D.O. lamb stew, beef sirloin, migas del pastor with fried eggs, fried chorizo and pestorejo (pork face), convent sweets and técula mécula.
Opening Hours
Coffee shop
11:00 - 24:00
The Parador
A Parador with its own personality and style
The Parador de Zafra is located in the city centre and is a good starting point to explore it. A walking tour will suffice to discover the rich heritage of this place, which has been declared a site of national interest, with its walls and gates, buildings, streets, squares and museums. Nature lovers will also enjoy Zafra. In the area around it you can take various routes in the Cornalvo Park, the Sierra de Hornachos, the Sierra de Tentudia and the Sierra de Aracena.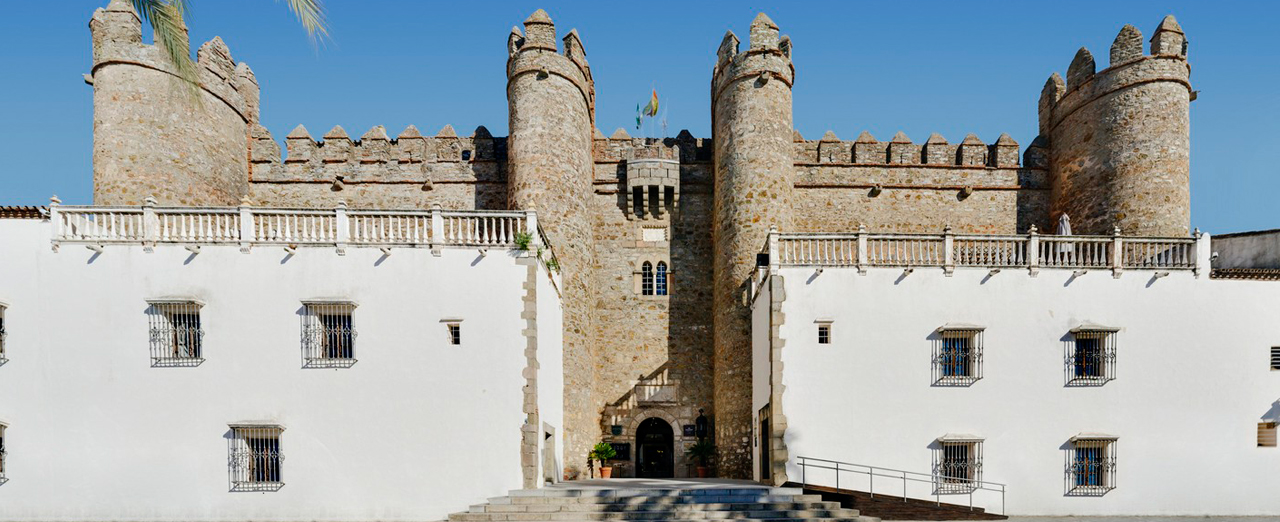 Suggestions
We also suggest these restaurants
Eating at the Parador de Toledo, a country house with the best views of the complex of historic buildings, is to immerse oneself in a culinary journey back to the...
At the Parador de Guadalupe you will enjoy the best traditional Extremaduran cuisine in an idyllic setting. A simple local cuisine, inspired by the monastery and using the best local...
The cuisine of the Parador de Córdoba is heir to the different cultures that have passed through the Caliphate city, enriching its gastronomy: Romans, Visigoths, Jews, Arabs, Christians... As well...
The Parador de Sigüenza is a unique place to enjoy a good meal with the most genuine Castilian and La Mancha flavour in a setting that takes you back to...
The Parador de Vielha is one of the great exponents of the traditional gastronomy of the Val d'Aran, classic mountain dishes, strongly influenced by Catalan and French cuisine. This restaurant...