Restaurant of the Parador de Vielha
Ctra. de Túnel, s/n, 25530, Vielha
+34 973640100
[email protected]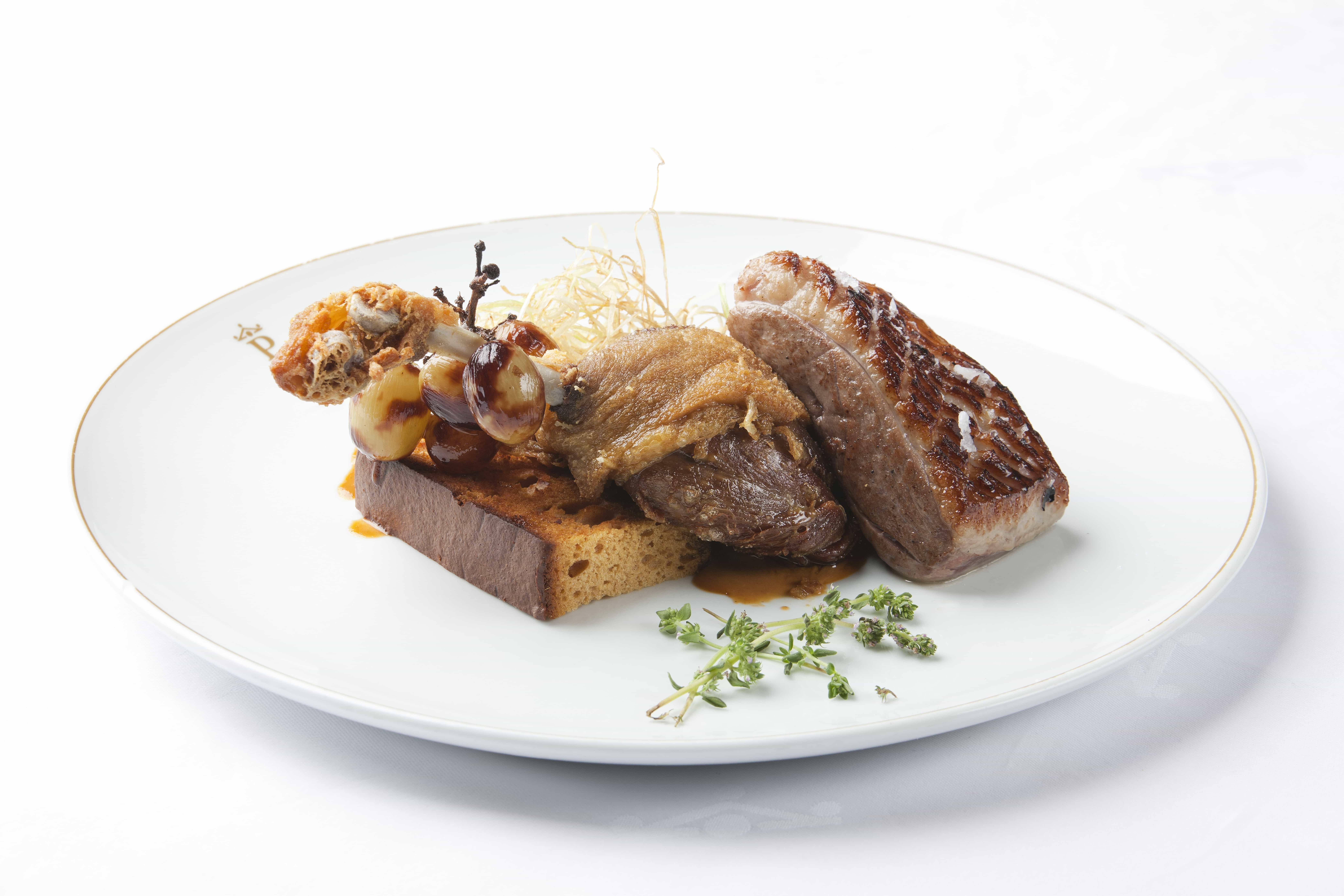 Parador
Traditional Pyrenean cuisine among snow-capped peaks
The Parador de Vielha is one of the great exponents of the traditional gastronomy of the Val d'Aran, classic mountain dishes, strongly influenced by Catalan and French cuisine. This restaurant makes excellent use of local products, with its cold meats, its game recipes and its hearty and comforting stews to combat the cold.
Restaurant of the Parador de Vielha
A panoramic dining room with an Aranese menu
The beautiful glazed circular dining room offers breathtaking panoramic views of the Pyrenean mountains and the gardens surrounding the Parador. On the menu, specialities such as Aranese casserole, snails a la llauna, roast shoulder of lamb with aromas of Montgarri, Val d'Aran sturgeon, boletus, wild boar civet, stuffed fish and crema catalana.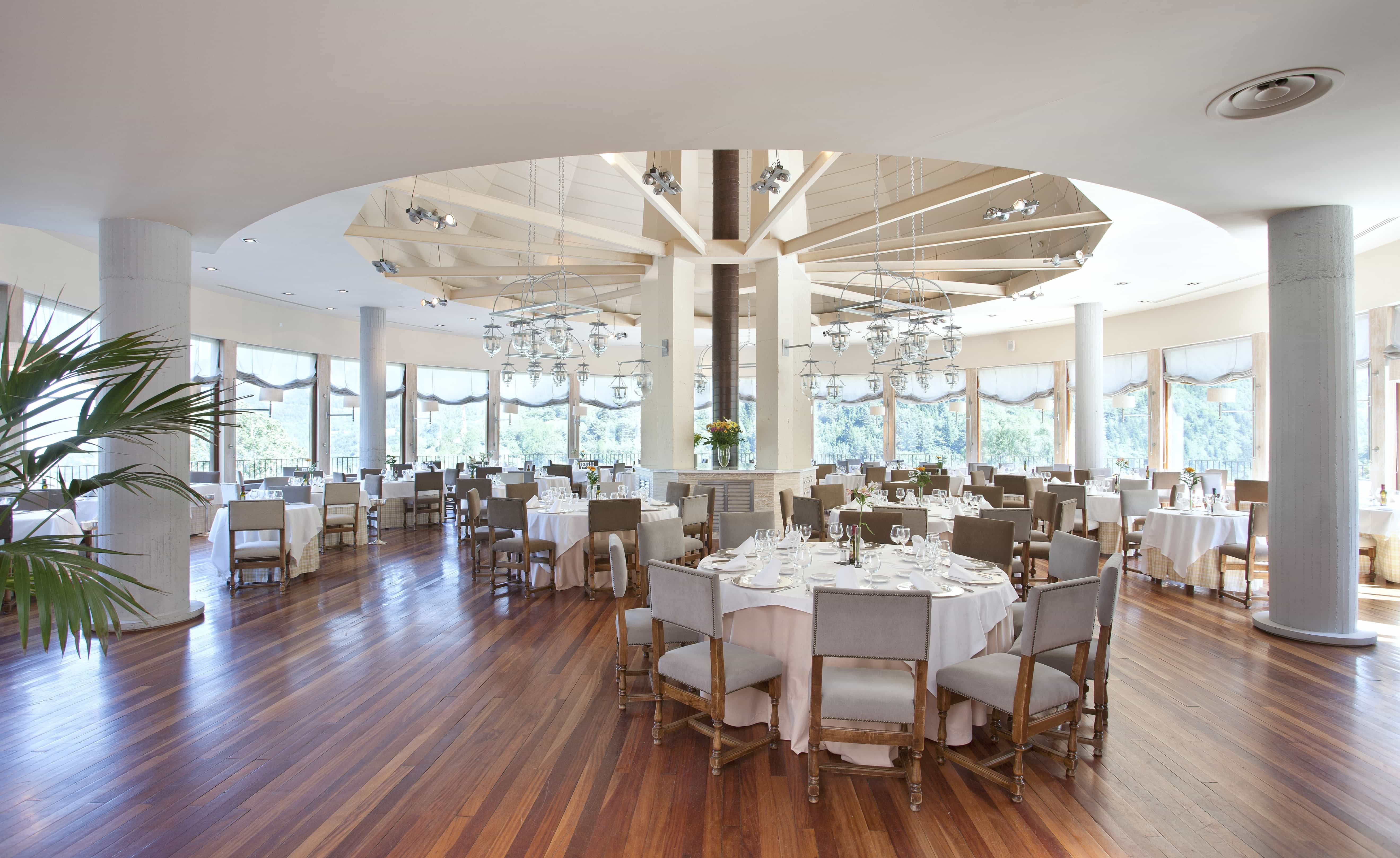 Type of kitchen
Traditional Aranese
Specialties
Vall d'Aran pâtés, Aranese casserole, Val d'Aran sturgeon with Priorat reduction, fish stuffed with apple compote.
Opening Hours
Coffee shop
11:00 - 00:00
The Parador
A Parador in the capital of Val d'Aran
Vielha is the capital of the Val d'Aran. It combines the serene air of the mountains with the liveliness that comes with being a leading tourist attraction. Its historic centre boasts beautiful houses, charming craft stores and shops where you can buy the delicacies of the region. To learn about Aranese customs, the best thing to do is to visit the Tor deth Generau Martrinhon, a 17th century palace that has been converted into an interesting ethnological museum. If you visit the church of Sant Miguel you'll see a 12th century Romanesque Christ and the famous "Cabinet of the Six Keys" where the documents concerning the valley were kept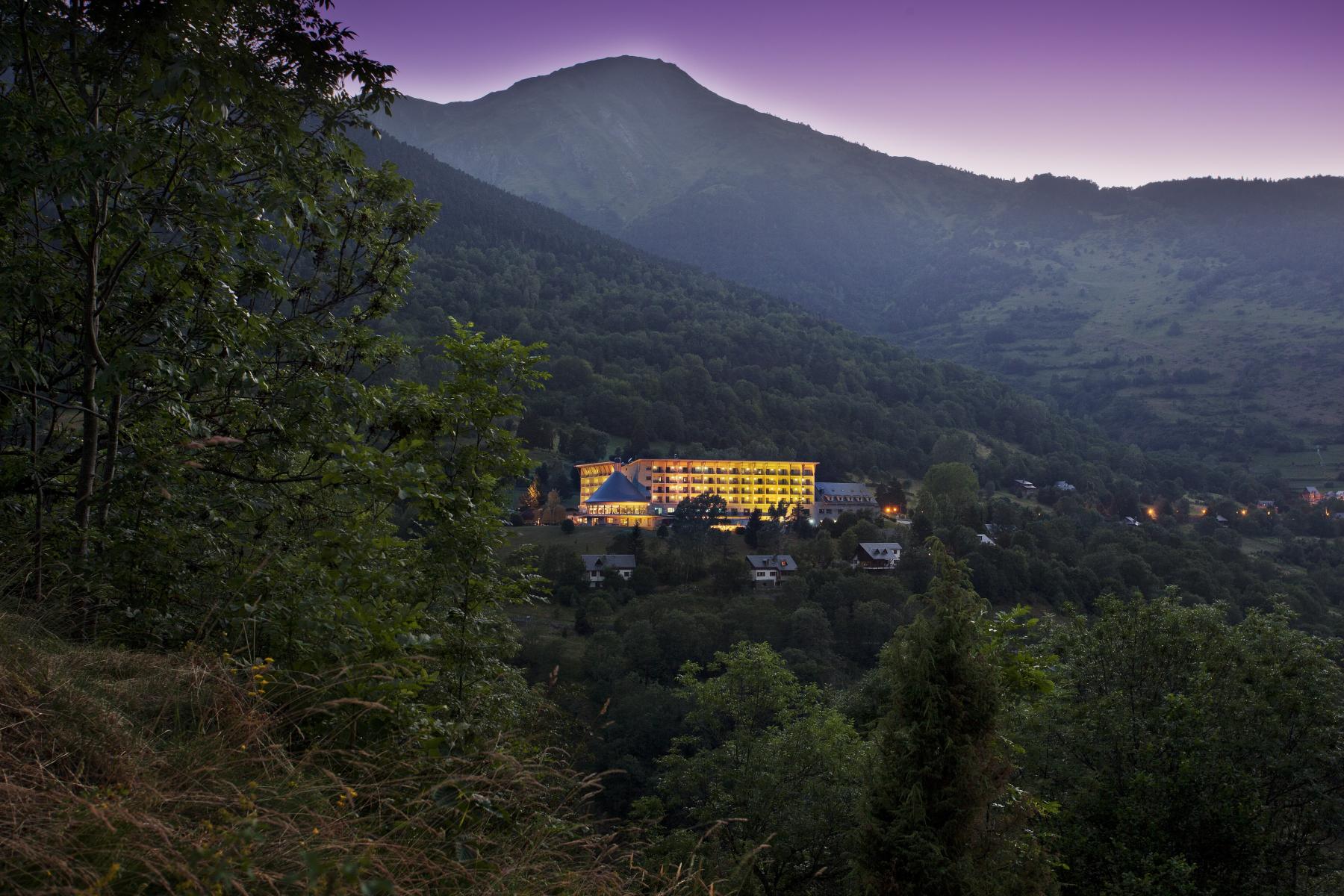 Suggestions
We also suggest these restaurants
Through the cuisine of the Parador Castillo de Monterrei you will get to know the gastronomic essence of inland Galicia and experience the taste of authenticity and naturalness. A proposal...
The hotel's gastronomic offer stands out for its high quality products such as fish and seafood from the Gulf of Cádiz and the Strait of Gibraltar, wines and vinegars from...
The restaurant area of the Parador de Vilalba offers traditional Galician cuisine, with an emphasis on the cuisine of inland Lugo, and does everything possible to offer maximum flavour from...
Given its privileged location at the main crossroads of Andalusia, in the restaurant of the Parador de Antequera you will enjoy the traditional Antequera gastronomy and the influence of the...
Fish, seafood and rice dishes are combined with garden produce in the rich and varied gastronomic offer of the Parador de Jávea. Typically Mediterranean cuisine based on seafood, with an...