Restaurant of the Parador de Sigüenza
Plaza del Castillo, s/n, 19250, Sigüenza
+34 949390100
[email protected]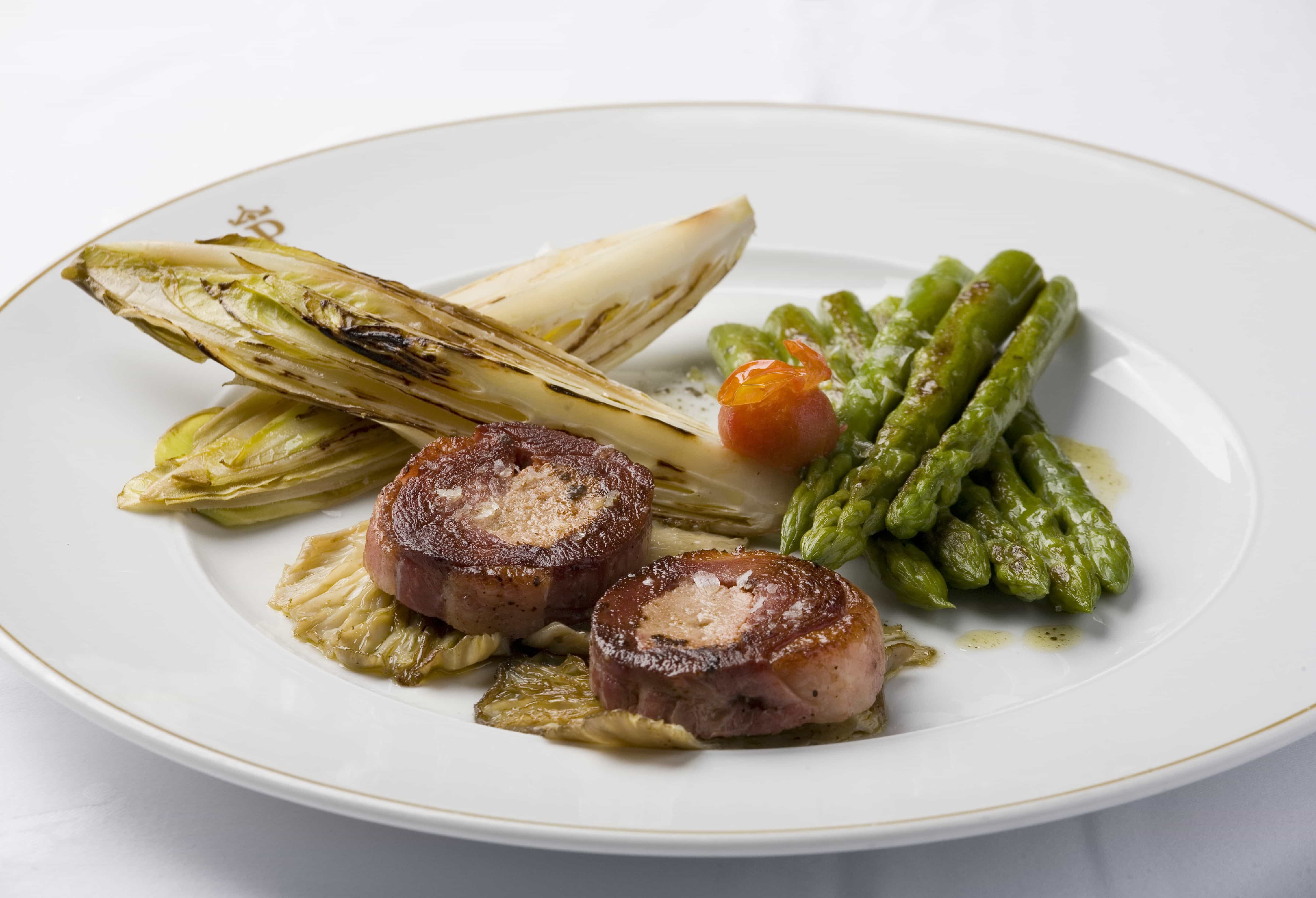 Parador
The splendour of Castilian-La Mancha cuisine
The Parador de Sigüenza is a unique place to enjoy a good meal with the most genuine Castilian and La Mancha flavour in a setting that takes you back to the Middle Ages. Regional and local cuisine, with its strong roast meats, iconic traditional dishes and irresistible classic desserts.
Restaurant of the Parador de Sigüenza
Standard-bearer for roast cabrito
At the Parador, a stately and elegant vaulted dining room awaits you; it features thick stone walls and magnificent views of a pine forest. We offer a tempting menu of local dishes: fried free-range eggs, migas alcarreñas and torreznos, roast cabrito, cod, pickled trout, Manchego cheese and, for dessert, the famous borrachitos seguntinos. Everything is made with the best local and seasonal products...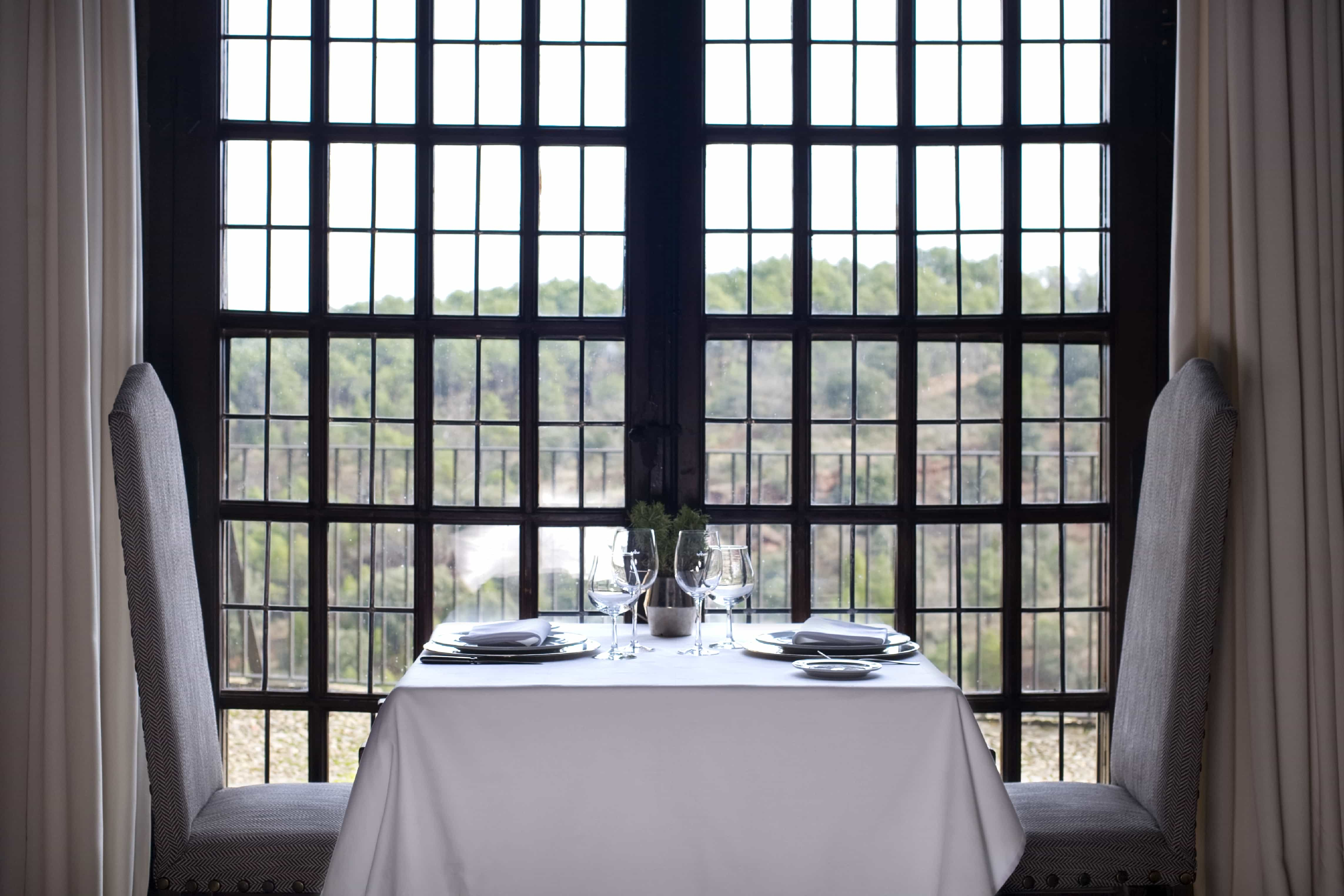 Type of kitchen
La Mancha Regional
Specialties
Roast Seguntina-style cabrito, flavoured with herbs from the Sierra Ministra, cod confit and apple compote, cabrito croquettes with thyme cream, Guadalajara sponge cake with meringue milk ice cream.
Opening Hours
Coffee shop
11.00 to 23.30 Monday to Thursday / 11.30 - 00.00 Fridays, Saturdays, Sundays and public holidays
Breakfast
08.15 to 11.00 Monday to Friday / 08.30 - 11.00 Saturday, Sunday and public holidays
Lunch
The restaurant is open from 14.00 to 23.00h
These opening hours may be subject to change for reasons beyond the Parador's control.
The Parador
Medieval splendour and avant-garde luxury.
Sigüenza is synonymous with history.

Besides the Parador, the cathedral is the most iconic place in the city. The Casa del Doncel, the churches of San Vicente and Santiago, the city's entrance gates and the Plaza Mayor are also must-sees.

Sigüenza is 80 kilometres from Guadalajara and 130 kilometres from Madrid. If you are travelling from the capital, you can take the opportunity to take the Medieval train and transport yourself to the era of troubadours, knights and princesses, before enjoying a guided tour of the city.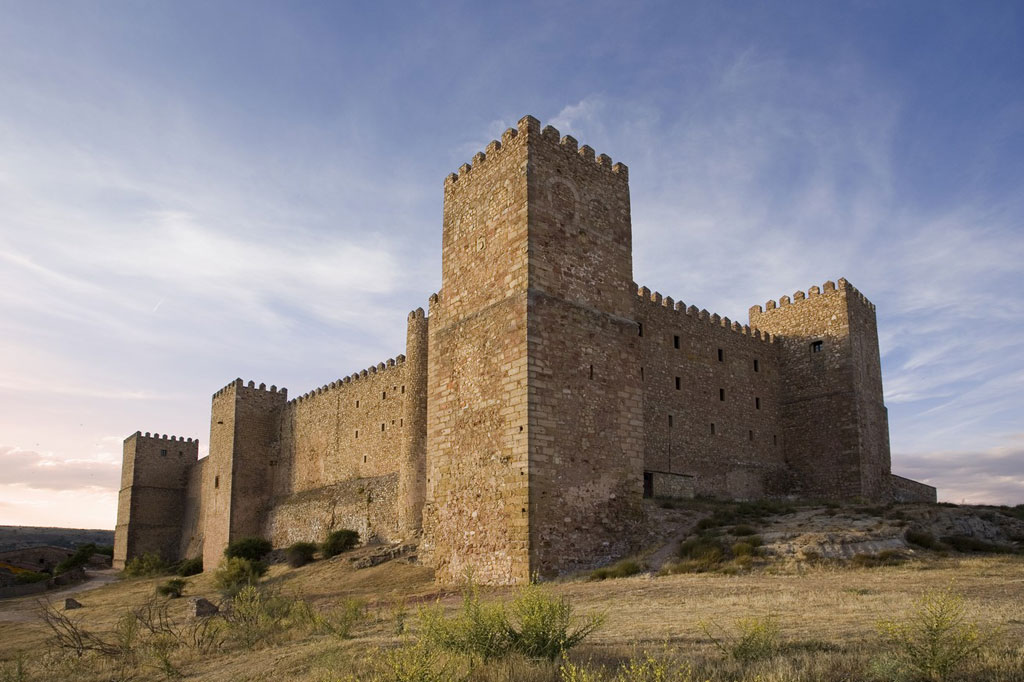 Suggestions
We also suggest these restaurants
Fish, seafood and rice dishes are combined with garden produce in the rich and varied gastronomic offer of the Parador de Jávea. Typically Mediterranean cuisine based on seafood, with an...
The Parador de Argómaniz is the only exponent within the public hotel chain of the internationally renowned Basque gastronomy. A proposal in which the unique seasonal nature of Álava means...
The cuisine of the Liébana region is strong, as is typical of mountain areas. At the Parador, you can enjoy traditional Cantabrian gastronomy with restorative home-cooked dishes such as the...
The hotel's gastronomic offer stands out for its high quality products such as fish and seafood from the Gulf of Cádiz and the Strait of Gibraltar, wines and vinegars from...
The restaurant area of the Parador de Vilalba offers traditional Galician cuisine, with an emphasis on the cuisine of inland Lugo, and does everything possible to offer maximum flavour from...