Restaurant of the Parador de Santillana Gil Blas
Plaza Ramón Pelayo, 11, 39330, Santillana del Mar
+34 942028028
[email protected]
Parador
Ancestral Cantabrian cuisine
The restaurant El Jardín de Gil Blas bases its menu on traditional Cantabrian cuisine, featuring a wide range of local produce and some of the iconic specialities of regional cuisine. Hearty casseroles, stews and excellent meats, not to mention the best fish and preserves from the Cantabrian Sea.
Restaurant of the Parador de Santillana Gil Blas
a hymn to regional produce
In the bright and elegant dining room, which overlooks the Parador's terrace and its colourful vegetation, we recommend you try the cocido montañés, rice with lobster, squid tails, Santoña anchovies and an excellent range of Cantabrian cheeses. And, to sweeten the experience, homemade desserts such as quesada pasiega, Santa Juliana cake and torrija pasiega.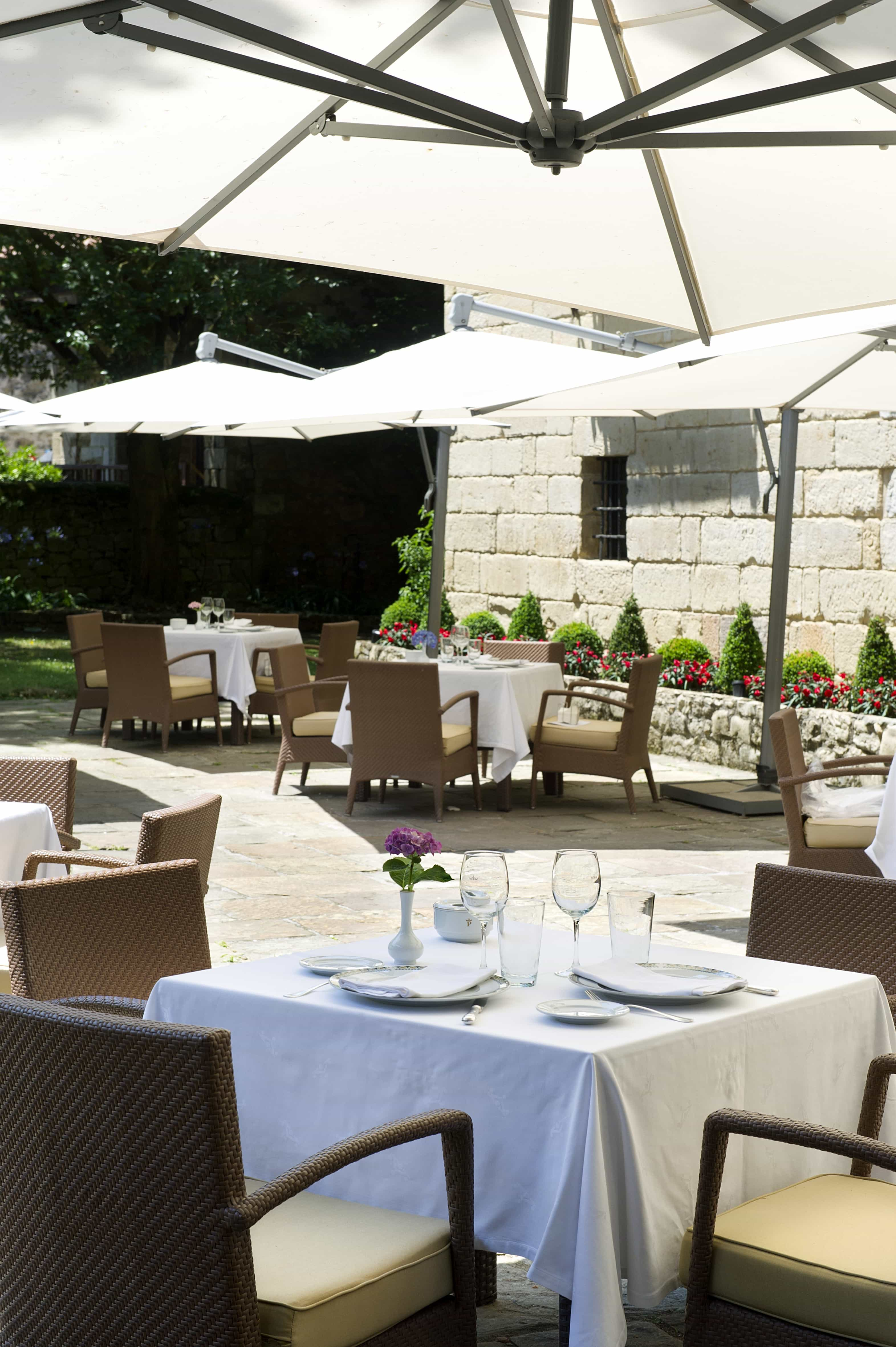 Type of kitchen
Traditional Cantabrian
Specialties
Cantabrian fish and shellfish soup, cocido montañés with its accompaniments, fishermen's stew (monkfish, lobster, clams and prawn stew), quesada pasiega.
Opening Hours
Coffee shop
11:00 - 24:00
The Parador
Cantabria's tourist centre
The Parador Santillana Gil Blas is in the historic town centre, making it easy to get around on foot.

That's how to see the Casa del Águila and the Casa de la Plaza, as well as the old Town Hall building.

Just 2 kilometres from the village is the zoo, and just over 15 kilometres away is beautiful village of Comillas, which is protected by the Cantabrian Sea.
If Santillana del Mar is famous for anything, it's for the prehistoric paintings in the Altamira Caves.

Considered the "Sistine Chapel" of cave art, visits are currently restricted to prevent them from deteriorating.

An exact replica of the paintings can be seen at the Altamira National Museum and Research Centre at Santillana del Mar.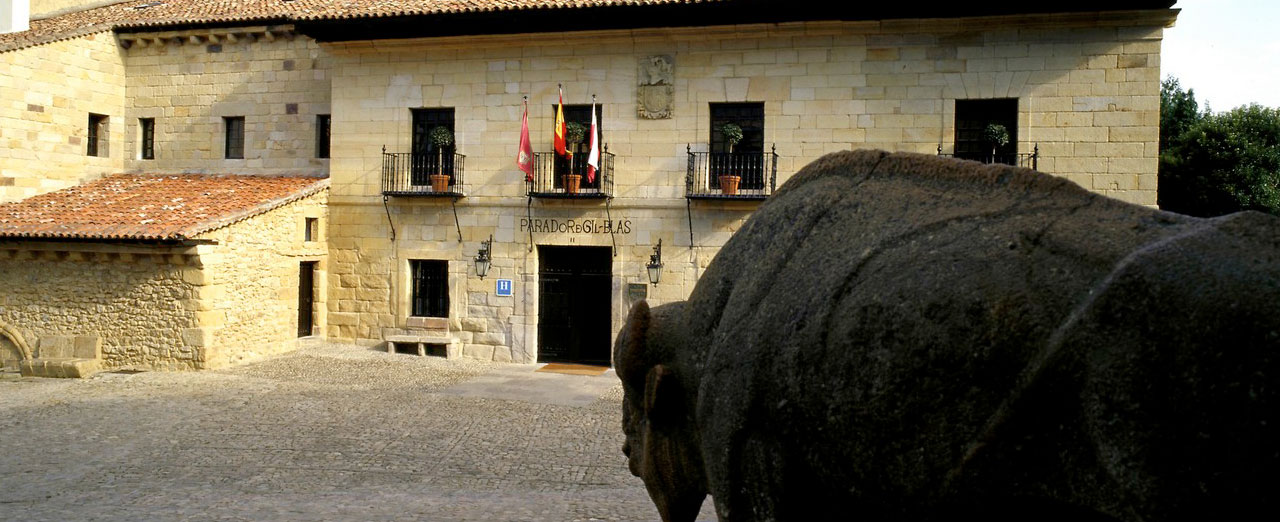 Suggestions
We also suggest these restaurants
The Parador de Verín offers a breakfast service. It does not have a restaurant, but one is available at the nearby Parador Castillo de Monterrei (located just 600 metres away,...
The hotel's gastronomic offer stands out for its high quality products such as fish and seafood from the Gulf of Cádiz and the Strait of Gibraltar, wines and vinegars from...
The gastronomic offer of the Parador de Alcalá de Henares combines the culinary tradition of Madrid, without forgetting references to Cervantes' recipes as one of its great hallmarks. A menu...
Given its privileged location at the main crossroads of Andalusia, in the restaurant of the Parador de Antequera you will enjoy the traditional Antequera gastronomy and the influence of the...
Melilla's cuisine, which is very similar to that of Ceuta, is an amalgam of flavours and smells, the result of the mixing various cultural influences that have produced a fusion,...