Restaurant of the Parador de Santillana Gil Blas
Plaza Ramón Pelayo, 11, 39330, Santillana del Mar
+34 942028028
[email protected]
Parador
Ancestral Cantabrian cuisine
The restaurant El Jardín de Gil Blas bases its menu on traditional Cantabrian cuisine, featuring a wide range of local produce and some of the iconic specialities of regional cuisine. Hearty casseroles, stews and excellent meats, not to mention the best fish and preserves from the Cantabrian Sea.
Restaurant of the Parador de Santillana Gil Blas
a hymn to regional produce
In the bright and elegant dining room, which overlooks the Parador's terrace and its colourful vegetation, we recommend you try the cocido montañés, rice with lobster, squid tails, Santoña anchovies and an excellent range of Cantabrian cheeses. And, to sweeten the experience, homemade desserts such as quesada pasiega, Santa Juliana cake and torrija pasiega.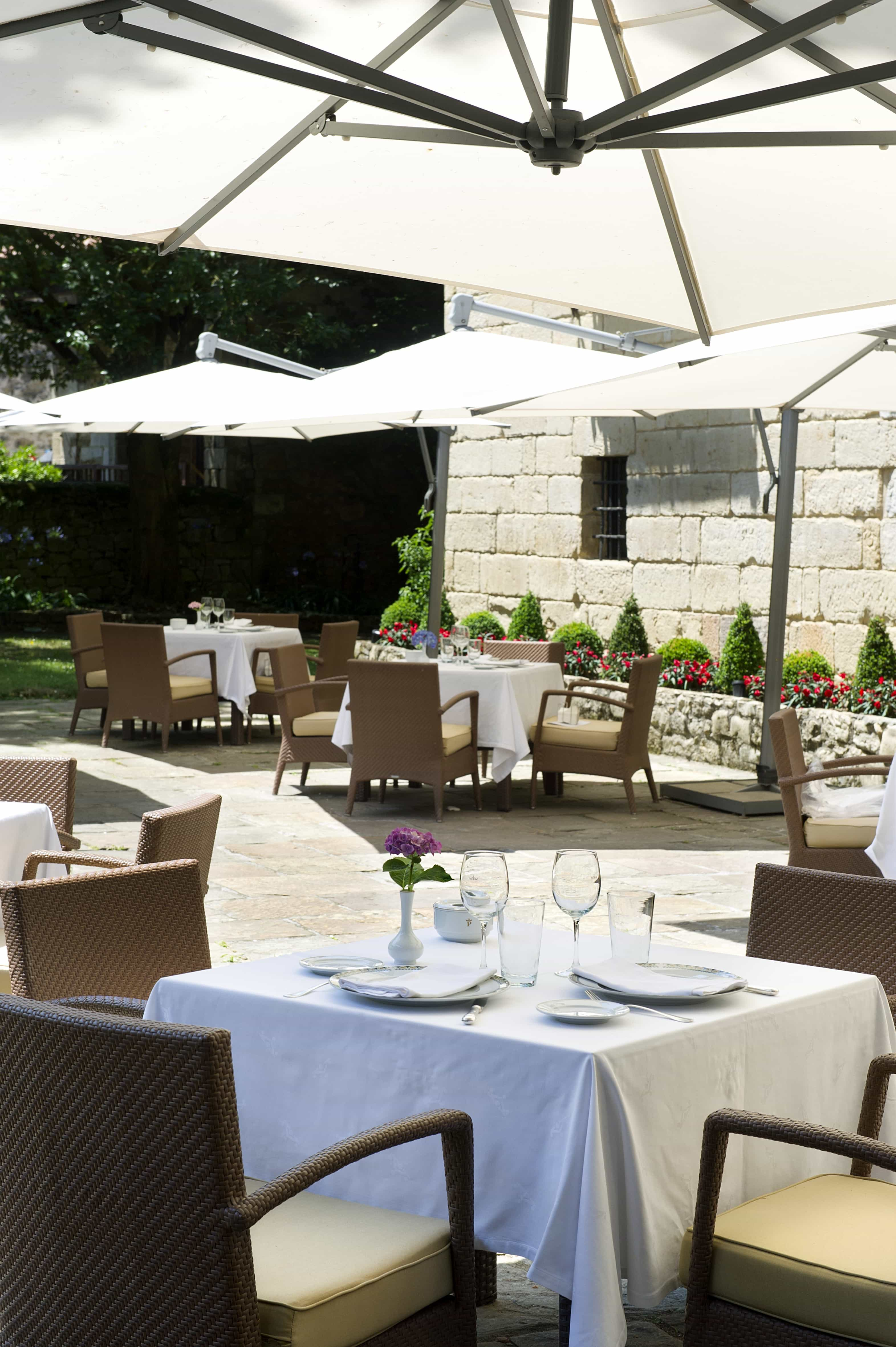 Type of kitchen
Traditional Cantabrian
Specialties
Cantabrian fish and shellfish soup, cocido montañés with its accompaniments, fishermen's stew (monkfish, lobster, clams and prawn stew), quesada pasiega.
Opening Hours
Coffee shop
11:00 - 24:00
The Parador
Cantabria's tourist centre
The Parador Santillana Gil Blas is in the historic town centre, making it easy to get around on foot.

That's how to see the Casa del Águila and the Casa de la Plaza, as well as the old Town Hall building.

Just 2 kilometres from the village is the zoo, and just over 15 kilometres away is beautiful village of Comillas, which is protected by the Cantabrian Sea.
If Santillana del Mar is famous for anything, it's for the prehistoric paintings in the Altamira Caves.

Considered the "Sistine Chapel" of cave art, visits are currently restricted to prevent them from deteriorating.

An exact replica of the paintings can be seen at the Altamira National Museum and Research Centre at Santillana del Mar.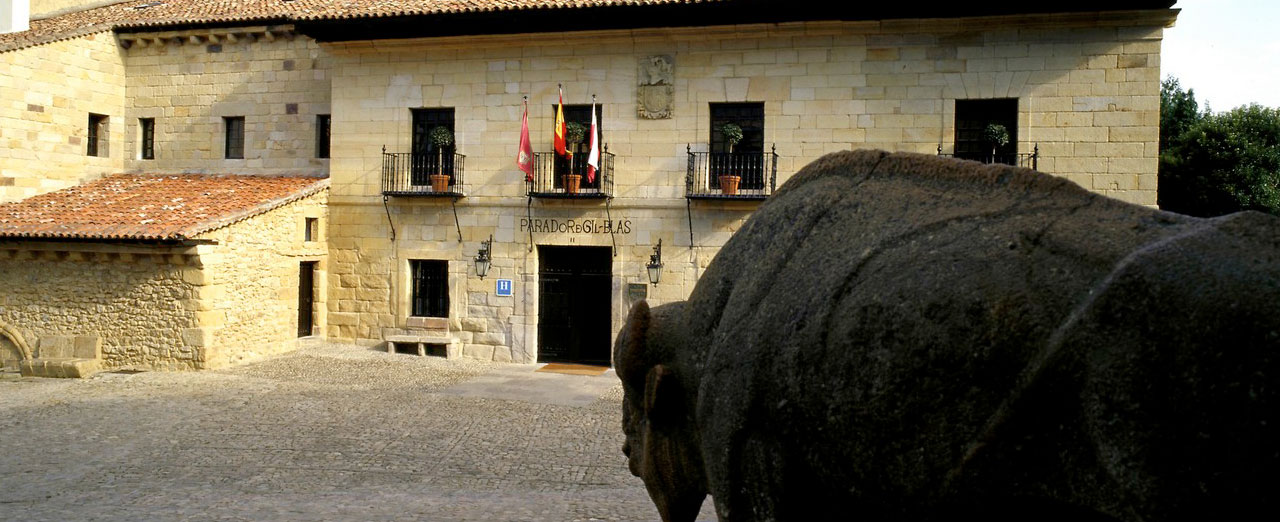 Suggestions
We also suggest these restaurants
Tradition and proximity go hand in hand in the gastronomic proposal of the Parador de Cervera, a simple and modern cuisine based on fresh and local ingredients. In season, you...
The Parador de Baiona offers the best Galician cuisine in a unique spot with spectacular views over the bay and the Cíes Islands. Here you will be able to enjoy...
The traditional gastronomy from Jaén that the Parador de Jaén boasts is heir to the Andalusian tradition and is reminiscent of the sheperds' cuisine. Its main ingredients come from the...
Simplicity and originality characterise the gastronomy of Cuenca, of which the Parador de Cuenca is an exponent. Succumb to the charm of an updated Manchegan cuisine with colourful presentations that...
The Parador de La Seu D'Urgell offers a style of gastronomy based on regional Catalan cuisine with Pyrenean influences. Here local products take centre stage, with dishes based on the...