Restaurant of the Parador de Salamanca
Teso de la Feria, 2, 37008, Salamanca
+34 923192082
salamanc

[email protected]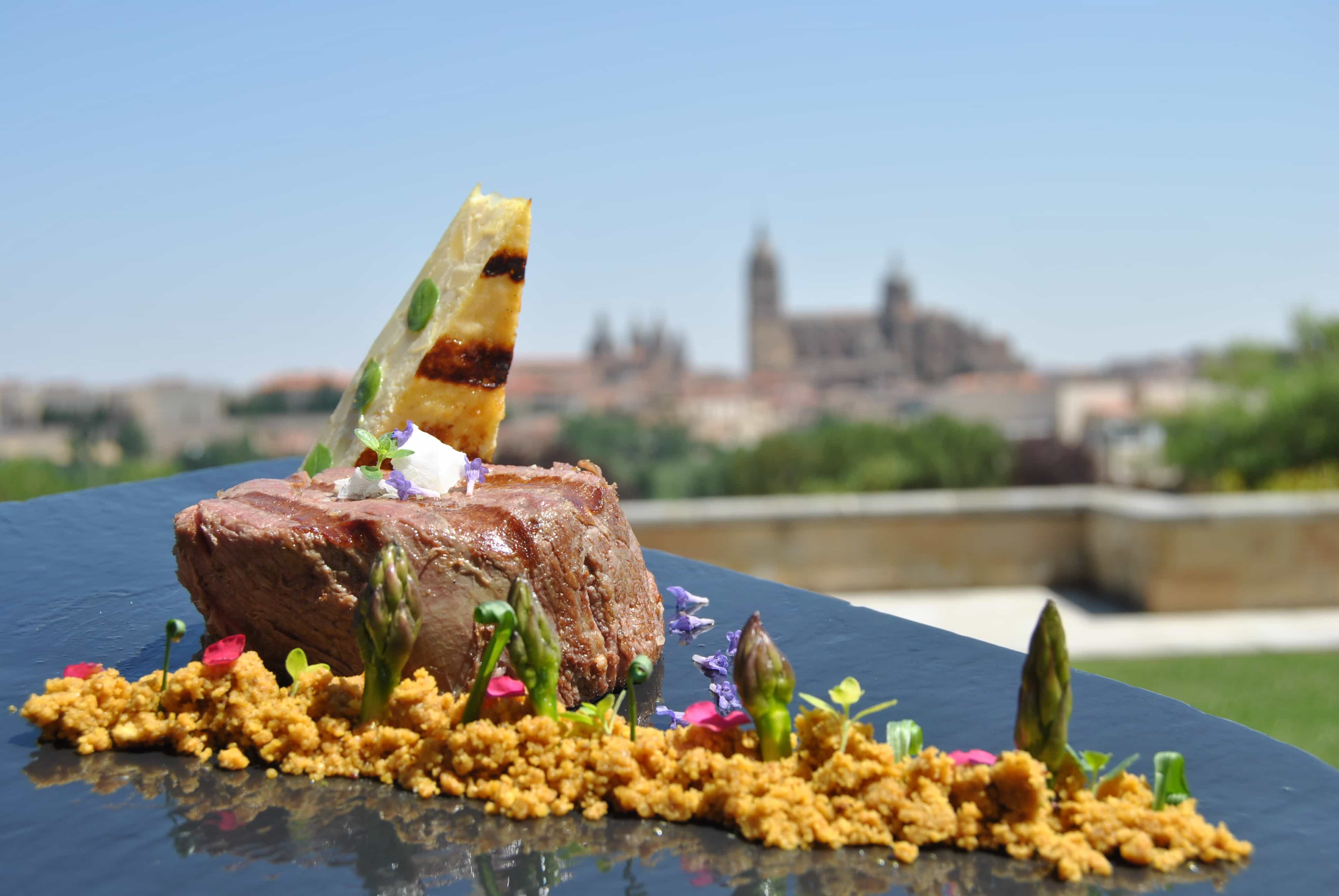 Parador
Charra gastronomy with monumental views
At the restaurant of the Parador de Salamanca you'll enjoy Salamanca cuisine in a special luminous environment with large windows from which you'll have a beautiful panoramic view of the historic city. The well-stocked larder, with Morucha veal, suckling pig and Guijuelo Iberian ham at the forefront.
Restaurant of the Parador de Salamanca
Culinary echoes of the dehesas
The excellent meats and cured meats produced in the Salamanca dehesas, both beef and pork, are the standouts in the Parador's cuisine. The menu features traditional stews such as La Armuña lentils, La Alberca beans and mashed paprika potatoes with pork,, along with dishes such as rice with boletus and cod loin. These dishes are all accompanied by the area's renowned wines.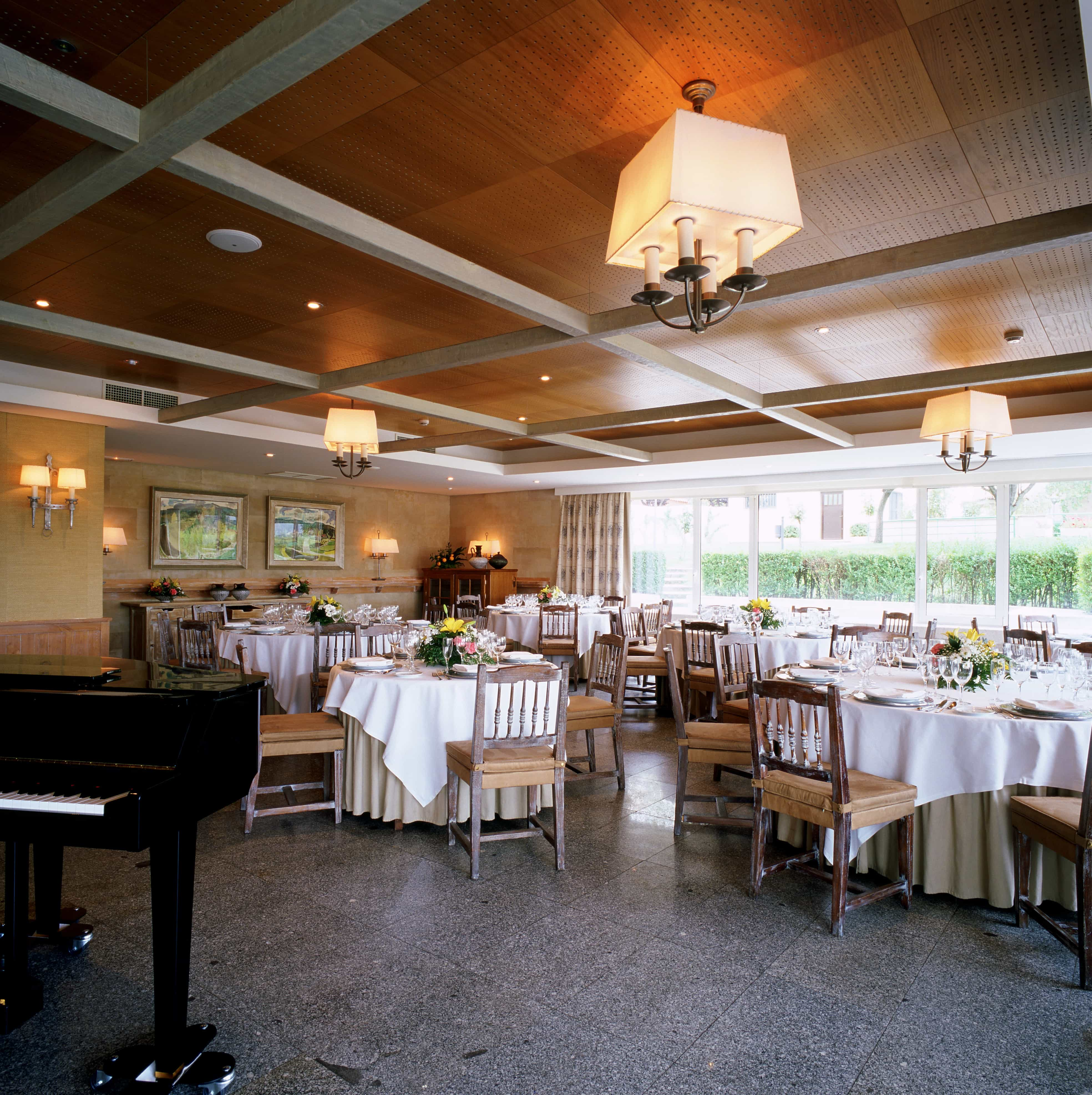 Type of kitchen
Traditional Salamanca
Specialties
Traditional roast suckling pig, grilled Moroccan veal loin.
Opening Hours
Coffee shop
11:00 - 24:00
Breakfast
7:30 - 11:00, Weekend 8:00 - 11:30
The Parador
The ancient city with a university spirit
Salamanca, a World Heritage city and a lively university city, is full of historic buildings and places.Strolling around the Plaza Mayor, one of the most beautiful squares in Spain, enjoying a drink in the bars that surround it; visiting the Casa de las Conchas, which is famous for its façade; visiting the cathedrals and ascending to the outside terraces to stroll among gargoyles and bells; looking for the frog on the façade of the historic University building, the oldest in Spain: these are some of the essential activities on any visit to Salamanca.
If you want to continue exploring it, close to Salamanca you'll find the town of Alba de Tormes, where you can visit the magnificent Basilica of Santa Teresa; and the natural surroundings of the Sierra de Béjar, a popular destination for lovers of hiking and mountains.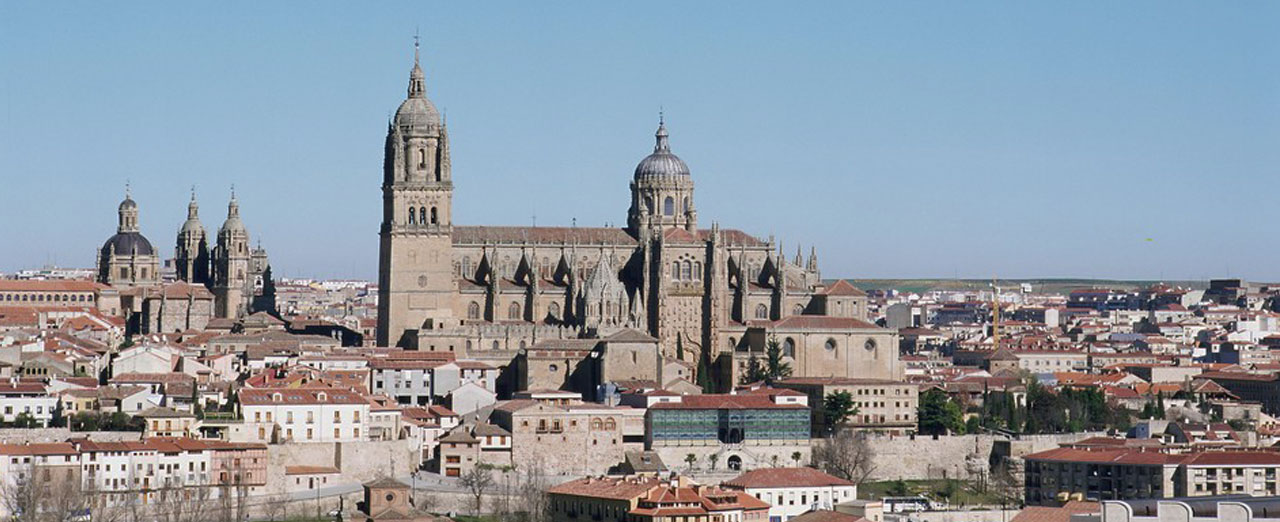 Suggestions
We also suggest these restaurants
At the Parador de Santo Domingo de la Calzada, a cuisine full of personality awaits you: a treasure trove of fresh and tasty vegetables and pulses, incredible stews and quality...
At the Parador de Málaga Golf you'll enjoy, besides sport, the famous cuisine of Andalusia with direct views of the Mediterranean Sea. A menu featuring the best local ingredients,...
The proximity of Morocco and Andalusia has left its mark on Ceuta's cuisine in terms of flavours, aromas and colours. A cuisine with Andalusian and Moroccan influences based largely on...
The gastronomic offer of the Parador de La Palma is based on traditional Canarian cuisine, the result of the crossbreeding generated by the products that arrived from America. An honest...
Extremaduran gastronomy, with its Roman past and historical influences, is based on the quality and natural origin of the Badajoz's enviable produce. At the Parador, you can sample regional delicacies...