Restaurant of the Parador de Oropesa
Pza. Palacio, 1, 45560, Oropesa
+34 925430000
[email protected]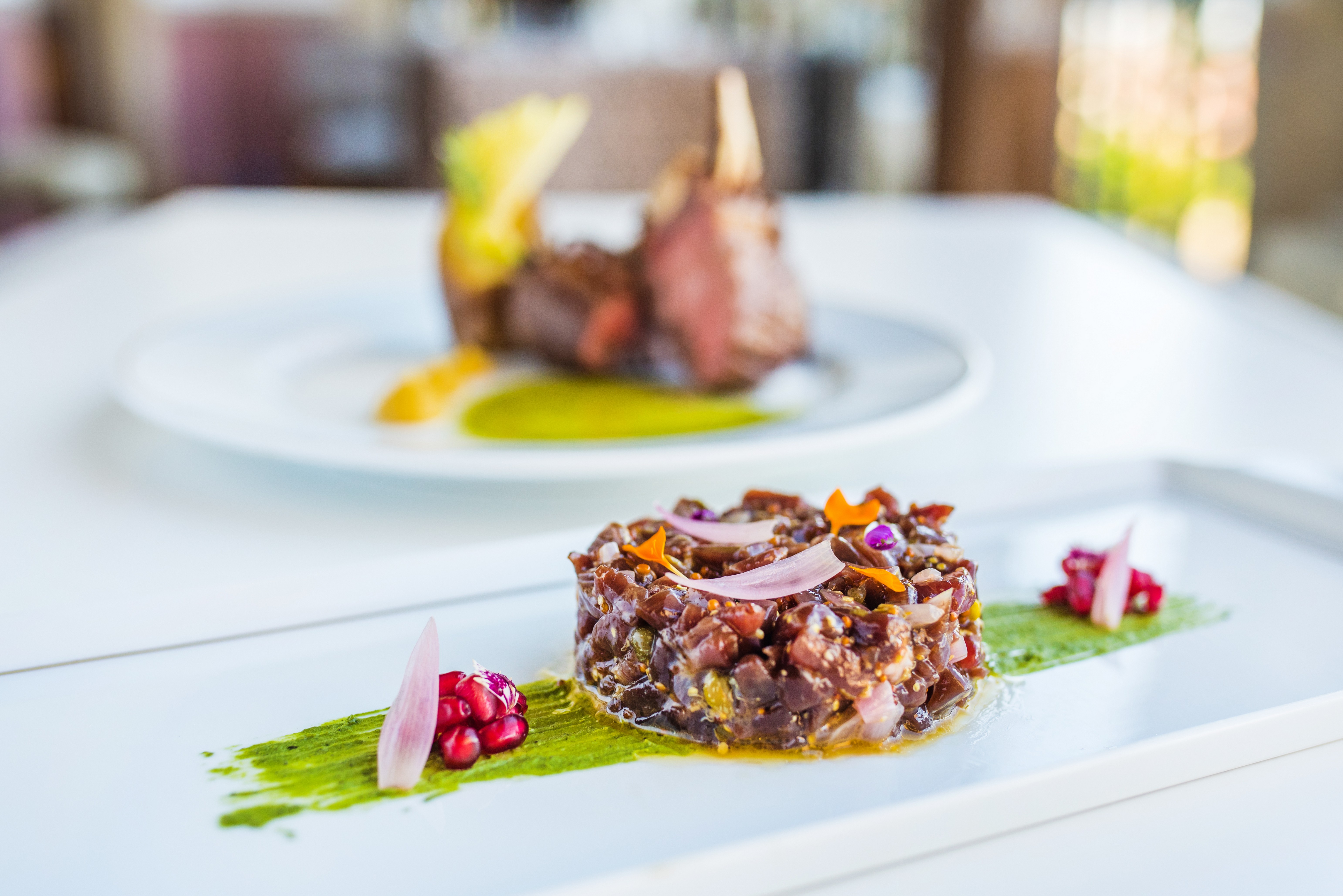 Parador
At the Parador de Oropesa you'll discover the excellent mixture of flavours and textures of the gastronomy of Toledo. The area's most traditional dishes, influenced by Extremadura, are the result of ancestral recipes, many of them of humble and pastoral origin, in which the natural flavours of products such as artisan cheeses, game meats, vegetables and spices predominate.
Restaurant of the Parador de Oropesa
A gastronomic viewpoint overlooking the Campo Arañuelo countryside
The restaurant of the Parador Virrey de Toledo, open to the Arañuelo countryside and with its views of the impressive Oropesa Castle and the Sierra de Gredos, will allow you to enjoy the excellent cabrito and lamb, Campo Arañuelo migas, stewed partridge and deer or wild boar delicacies. Be sure to try the game sausages and the Oviedo cheese. And sweeten your experience with the famous Toledo marzipan.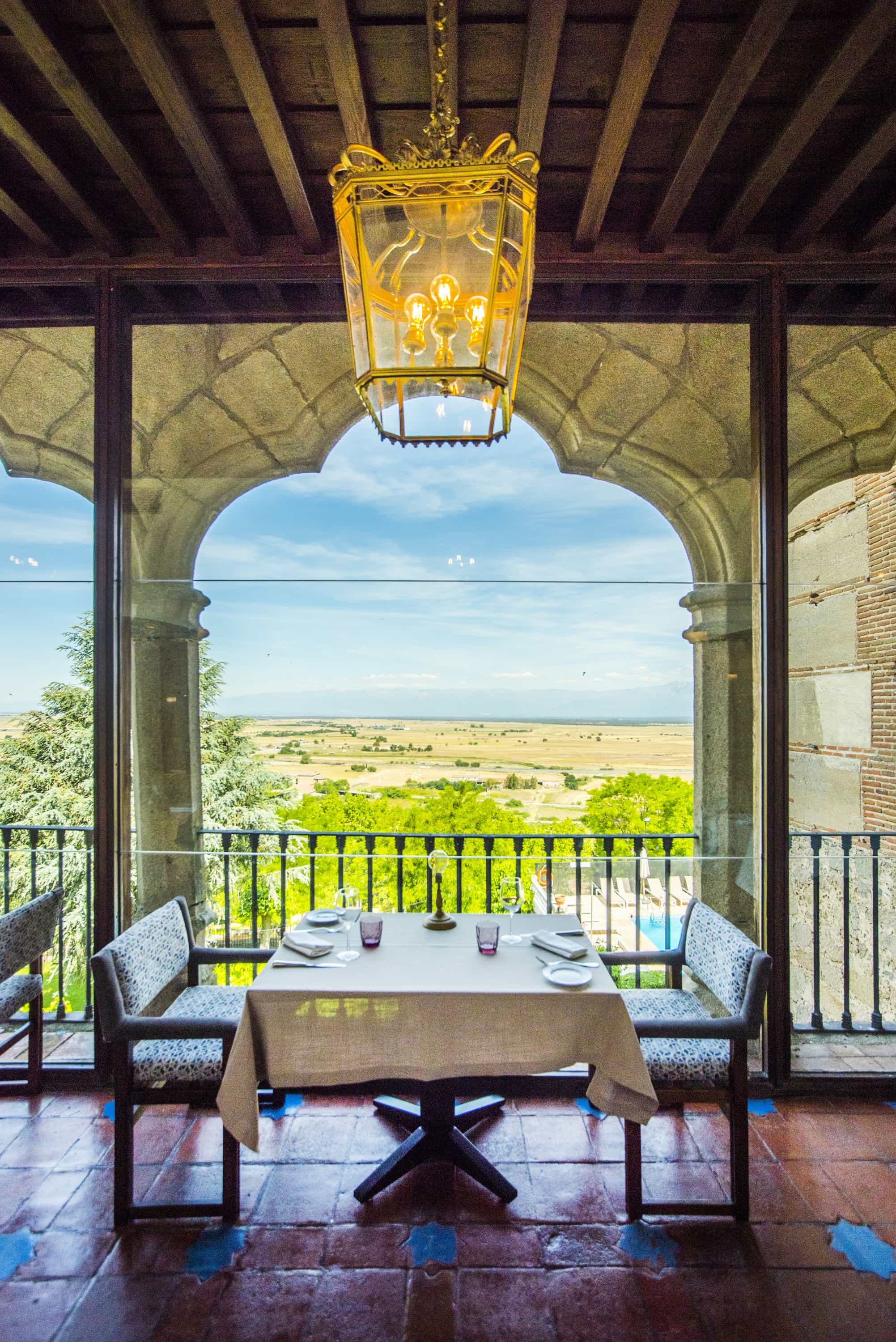 Type of kitchen
Traditional Manchego
Specialties
Matured beef tenderloin with mashed potatoes, cod with La Mancha ratatouille, game Oropesa-style stewed partridge.
Opening Hours
Coffee shop
11:00 - 00:00
The Parador
The new style of Spanish hospitality
There are various activities you can enjoy in the town of Oropesa. Visiting the monuments in the area, such as the Convent of La Misericordia or the Church of San Bernardo. If you want to discover more, the Tiétar Valley Route, the Embroidery Route or the Ceramics Route will delight you. The area is known for its craft tradition. The fame of the embroidery of Lagartera and the ceramics of Puente del Arzobispo stretch beyond the province. Both towns are close to Oropesa. Due to its strategic location, Oropesa is also a good starting point for exploring the villages of the County of La Vera, at the foot of the Sierra de Gredos mountains, or you can follow the road into the province of Cáceres and discover other destinations such as Guadalupe, Plasencia and Trujillo.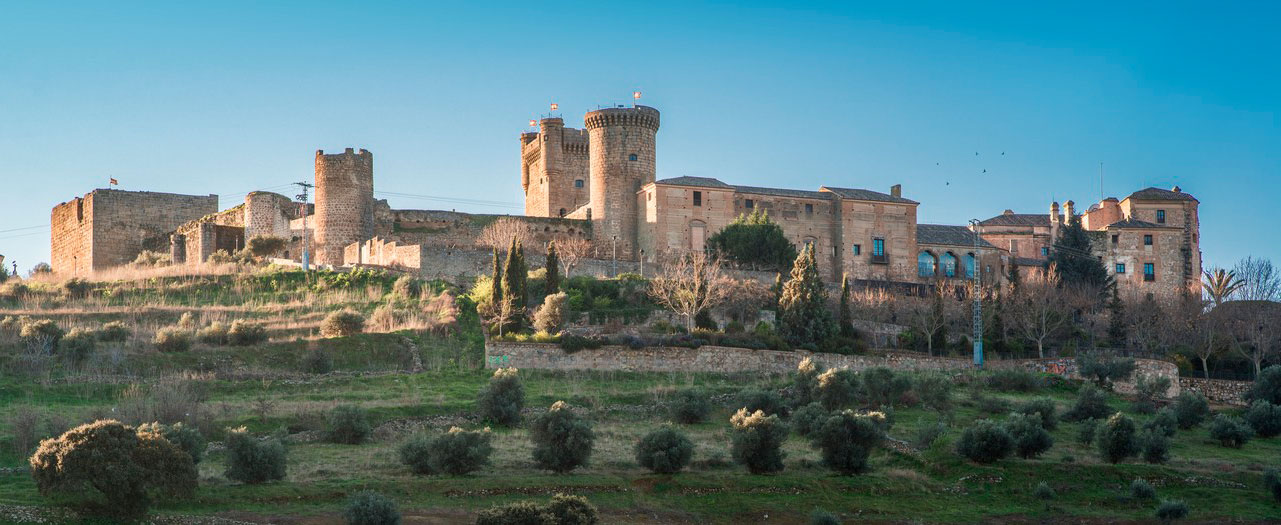 Suggestions
We also suggest these restaurants
At the Parador de la Plasencia you'll enjoy the simple and exquisite gastronomy of Extremadura. Our cuisine allows you to try the best of the region's products: cuisine on offer...
The restaurant area of the Parador de Monforte offers traditional Galician cuisine, with a special emphasis on inland Lugoan emphasis on the cuisine of inland Lugo, and does everything possible...
Mojácar is seafaring, but its gastronomy also reflects the traditional cuisine of the interior, with vegetables, pasta, game, free-range meats and Alpujarras stews. At the Parador you can savour exquisite...
The Parador de Soria offers an attractive range of cuisine based on refreshed traditional Castilian cuisine. Local and seasonal products are the basis of traditional dishes, with a special emphasis...
The cuisine at the Parador de Ávila is a true reflection of the gastronomy of Avila, marked by hearty dishes full of flavour. A menu which highlights the cuts of...