Restaurant of the Parador de Oropesa
Pza. Palacio, 1, 45560, Oropesa
+34 925430000
[email protected]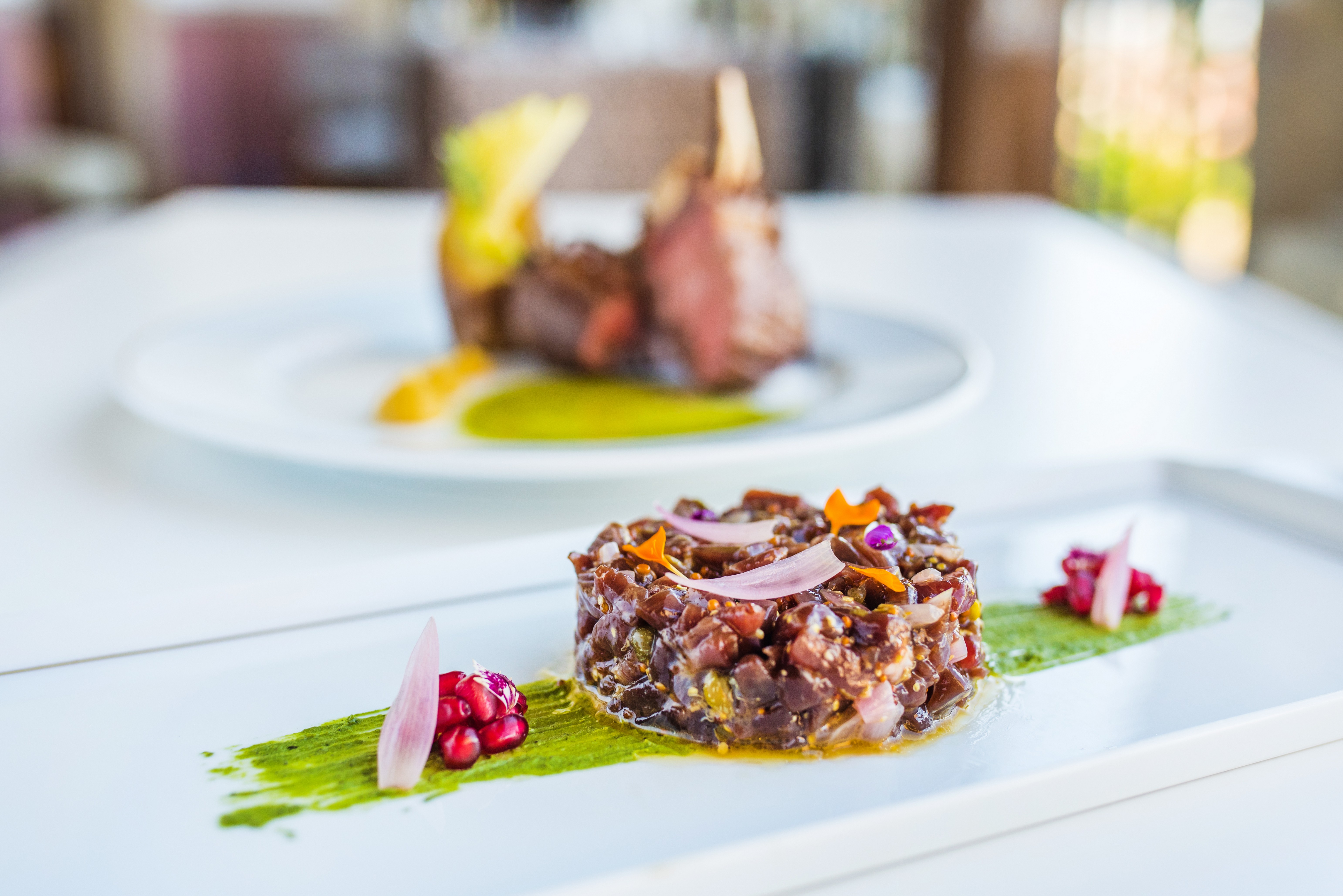 Parador
At the Parador de Oropesa you'll discover the excellent mixture of flavours and textures of the gastronomy of Toledo. The area's most traditional dishes, influenced by Extremadura, are the result of ancestral recipes, many of them of humble and pastoral origin, in which the natural flavours of products such as artisan cheeses, game meats, vegetables and spices predominate.
Restaurant of the Parador de Oropesa
A gastronomic viewpoint overlooking the Campo Arañuelo countryside
The restaurant of the Parador Virrey de Toledo, open to the Arañuelo countryside and with its views of the impressive Oropesa Castle and the Sierra de Gredos, will allow you to enjoy the excellent cabrito and lamb, Campo Arañuelo migas, stewed partridge and deer or wild boar delicacies. Be sure to try the game sausages and the Oviedo cheese. And sweeten your experience with the famous Toledo marzipan.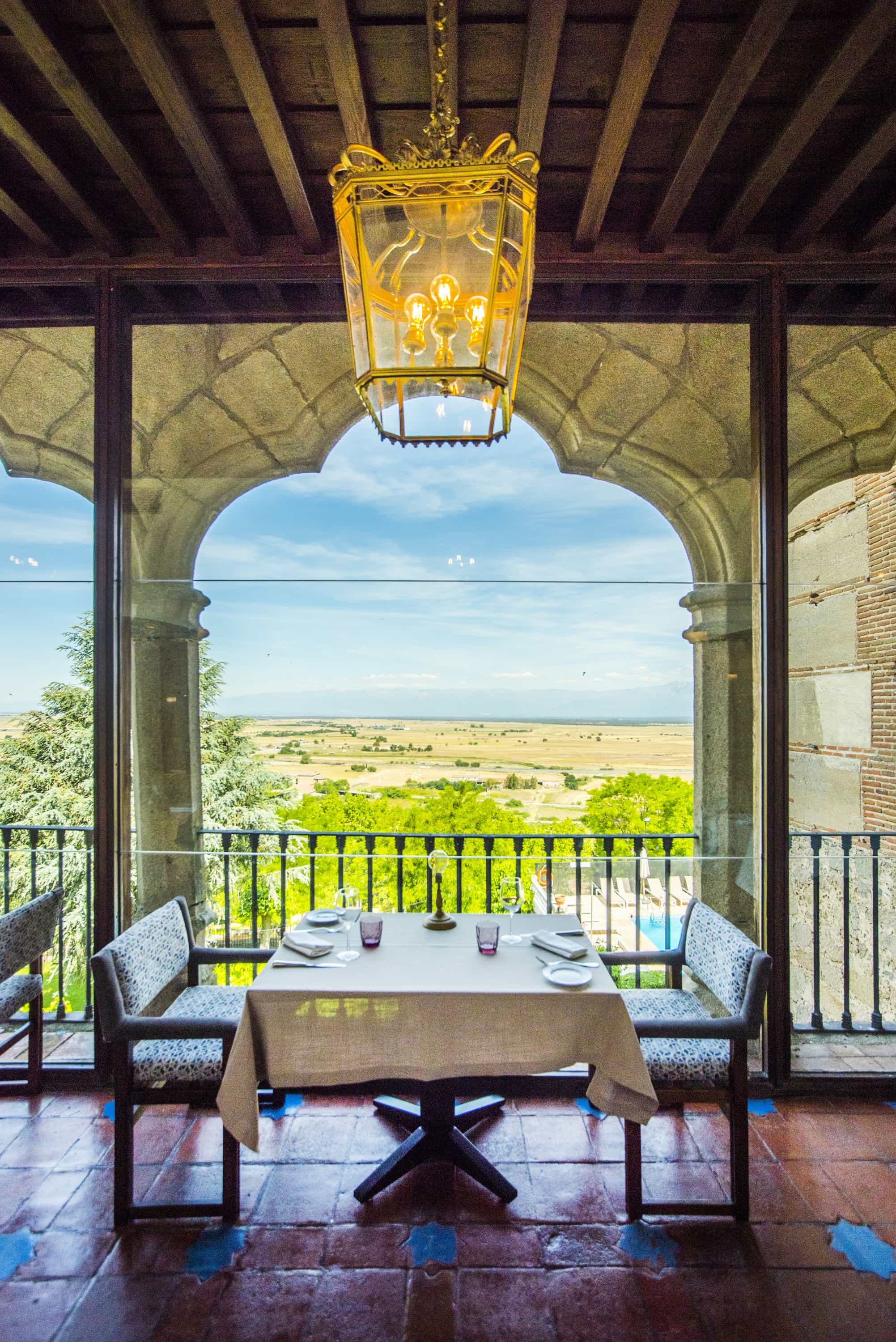 Type of kitchen
Traditional Manchego
Specialties
Matured beef tenderloin with mashed potatoes, cod with La Mancha ratatouille, game Oropesa-style stewed partridge.
Opening Hours
Coffee shop
11:00 - 00:00
The Parador
The new style of Spanish hospitality
There are various activities you can enjoy in the town of Oropesa. Visiting the monuments in the area, such as the Convent of La Misericordia or the Church of San Bernardo. If you want to discover more, the Tiétar Valley Route, the Embroidery Route or the Ceramics Route will delight you. The area is known for its craft tradition. The fame of the embroidery of Lagartera and the ceramics of Puente del Arzobispo stretch beyond the province. Both towns are close to Oropesa. Due to its strategic location, Oropesa is also a good starting point for exploring the villages of the County of La Vera, at the foot of the Sierra de Gredos mountains, or you can follow the road into the province of Cáceres and discover other destinations such as Guadalupe, Plasencia and Trujillo.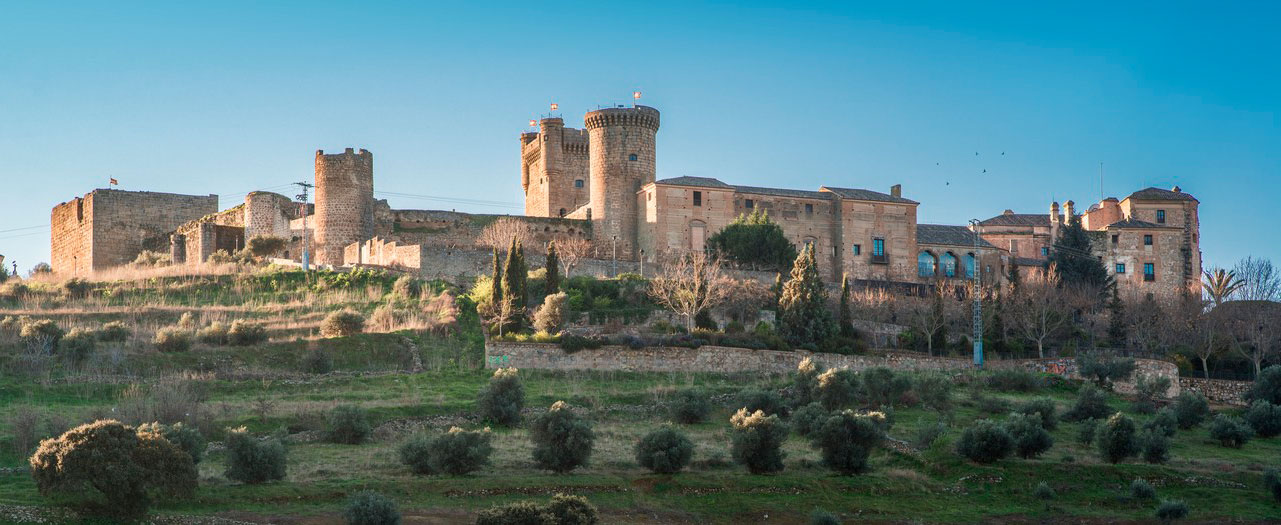 Suggestions
We also suggest these restaurants
Extremaduran gastronomy, with its Roman past and historical influences, is based on the quality and natural origin of the Badajoz's enviable produce. At the Parador, you can sample regional delicacies...
The location of the Parador, in a privileged natural setting, determines the cuisine it offers. A place to discover the richness of the flavours of Sanabria cuisine, which draws on...
The restaurant service is provided in the main restaurant on the ground floor of the neighbouring Parador Santillana Gil Blas, just a few metres away. There you can try the...
In line with the gastronomy of Seville, the restaurant offer at the Parador de Carmona is based on tradition, with a marked Arabic influence and organic produce from the garden...
The cuisine of the Parador de Córdoba is heir to the different cultures that have passed through the Caliphate city, enriching its gastronomy: Romans, Visigoths, Jews, Arabs, Christians... As well...