Restaurant of the Parador de Olite
Pza. Teobaldos, 2, 31390, Olite
+34 948740000
[email protected]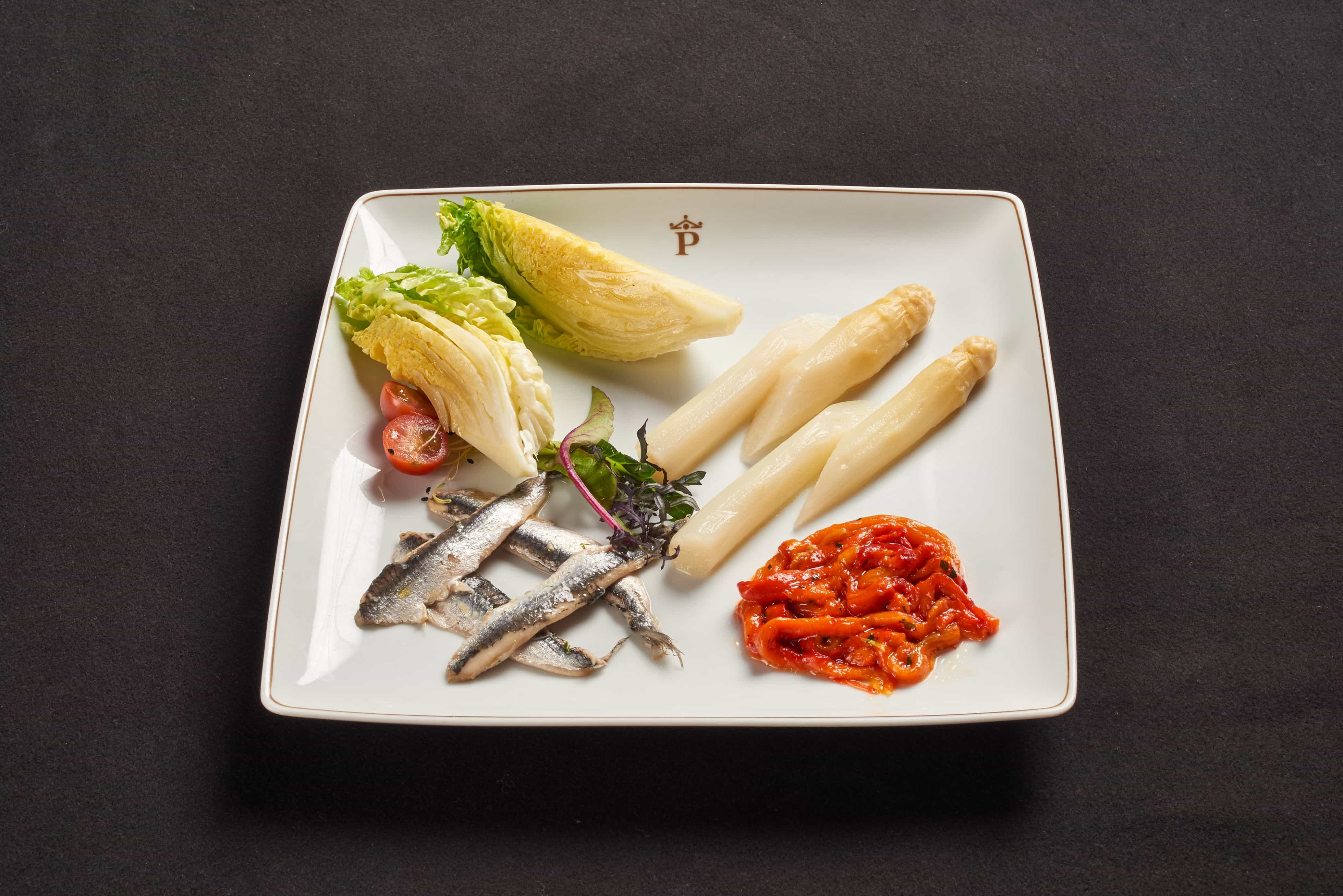 Parador
The cuisine of the Navarrese market garden
The Parador de Olite is an excellent showcase for the local cuisine. You'll be able to savour the prized fresh produce of Navarre's market gardens, such as artichokes, asparagus and fresh butter beans, and enjoy the flavour of yesteryear, of a cuisine that has managed to preserve the culinary tradition and authenticity of the products this reagion has to offer.
Restaurant of the Parador de Olite
The stately flavour of yesteryear
The brick columns and arcades of the dining room will immerse you in the Medieval past of the majestic castle-palace. On the table, a feast based on local products such as asparagus from Navarre, stew, piquillo peppers, chistorra, Roncal and Idiazábal cheeses, lamb with chilindrón sauce or ajoarriero cod. Don't miss the dessert, because curd, canutillos and fried milk still await you.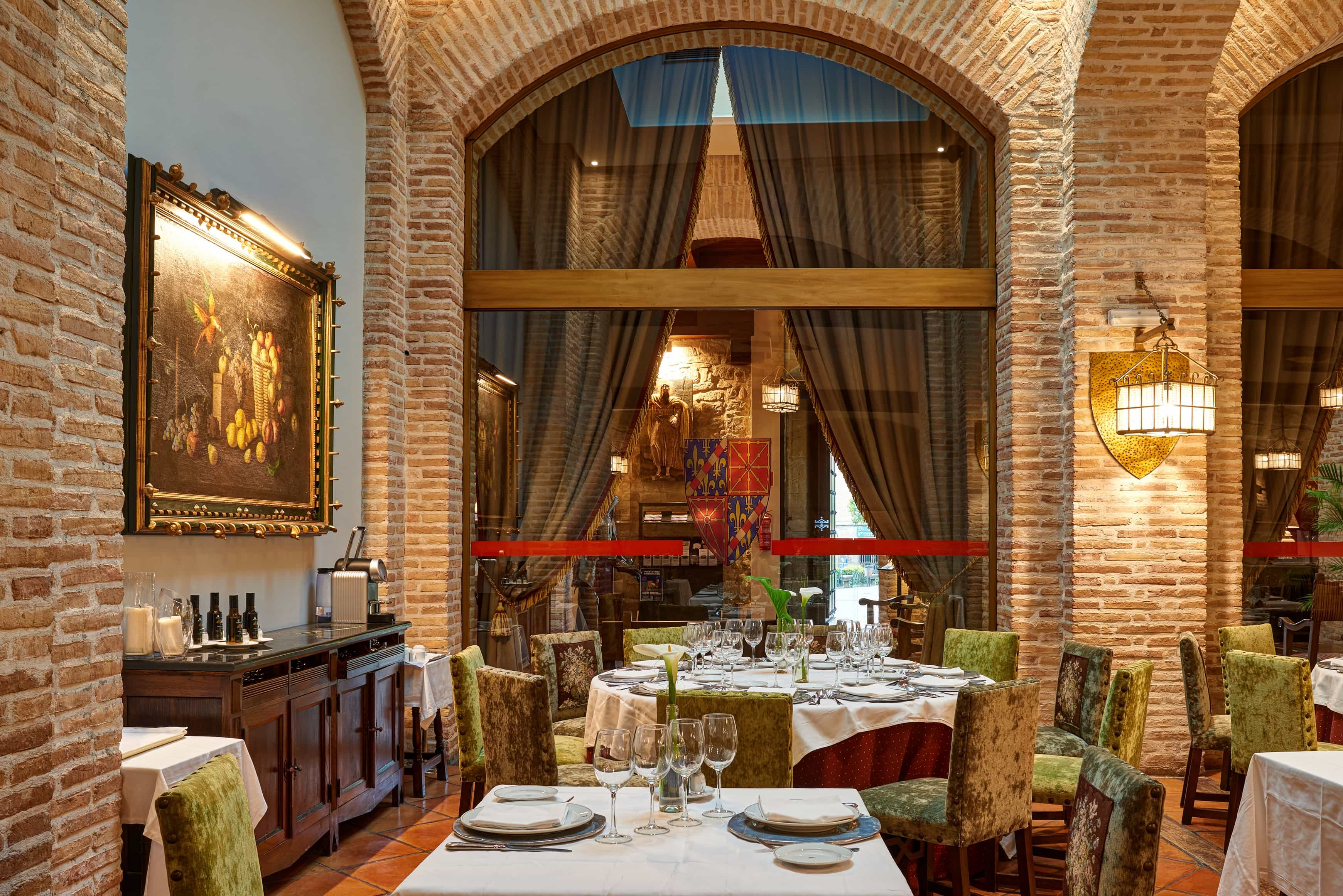 Type of kitchen
Traditional Navarrese
Specialties
Vegetable stew, ajoarriero cod, chilindrón lamb, Ujue almond tart.
Opening Hours
Coffee shop
11:00 - 23:30
The Parador
Medieval fantasy in Navarre
Olite has a beautiful historic quarter made up of cobbled streets, noble stone mansions with their coats of arms, medieval galleries and splendid churches, such as the Church of Santa María Real, inside which the most solemn court ceremonies were held.

Its calendar includes the Olite Theatre Festival and the Medieval Festivals, both in summer.
If you like castles, in the area around Olite you can visit the walled enclosure of Cerco de Artajona and the mediaeval towns of Ujué and San Martín de Unx.

The strong tradition of wine in the region makes it the wine capital of Navarre.

In the area you will find several wineries to visit.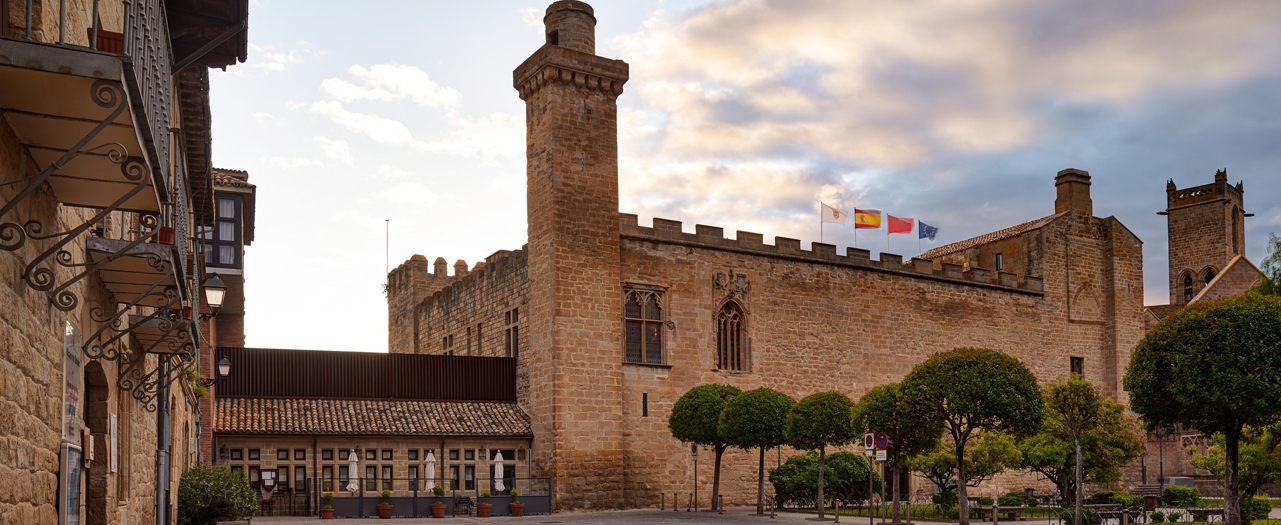 Suggestions
We also suggest these restaurants
At the Parador de Málaga Golf you'll enjoy, besides sport, the famous cuisine of Andalusia with direct views of the Mediterranean Sea. A menu featuring the best local ingredients,...
The Hostal dos Reis Católicos has two restaurants, both of which offer the best Galician cuisine with the highest-quality market products: one with creative and regional cuisine with a modern...
The Parador de Hondarribia offers a buffet breakfast. It does not have a restaurant, but in its gastronomic space in the cafeteria you can enjoy a range of products with...
At the Parador Cruz de Tejeda you will enjoy the exquisite regional Canarian cuisine with typical island dishes such as watercress stew or the popular "papas arrugadas" (wrinkled potatoes) with...
Extremaduran gastronomy, with its Roman past and historical influences, is based on the quality and natural origin of the Badajoz's enviable produce. At the Parador, you can sample regional delicacies...