Restaurant La Cuajadera del Mediterráneo - Parador de Mojácar
Paseo del Mediterráneo, 339, 04638, Mojácar (Almería)
+34 950478250
[email protected]
Restaurant of the Parador de Mojácar
Paseo del Mediterráneo, 339, 04638, Mojácar (Almería)
+34 950478250
[email protected]
Parador
Mediterranean cuisine on the Alboran Sea
Mojácar is seafaring, but its gastronomy also reflects the traditional cuisine of the interior, with vegetables, pasta, game, free-range meats and Alpujarras stews. At the Parador you can savour exquisite Mediterranean fish and seafood - the Garrucha red prawns are a must - rice dishes, classic seafood dishes and tasty fruit and vegetable-based dishes.
Restaurant of the Parador de Mojácar
Seafood cuisine to the lullaby of the waves
In the bright dining room of the Parador's restaurant you can enjoy, with views of the sea, the famous Garrucha red prawns, among other seafood, and traditional seafood stews such as Garrucha fishermen's soup, cuttlefish casserole or tasty Garrucha rice, without neglecting dishes such as cod confit, fish from the estuary and the coast or the 100% native breed of Iberian pork. It is advisable to sweeten the end of the meal with mojaquera cream.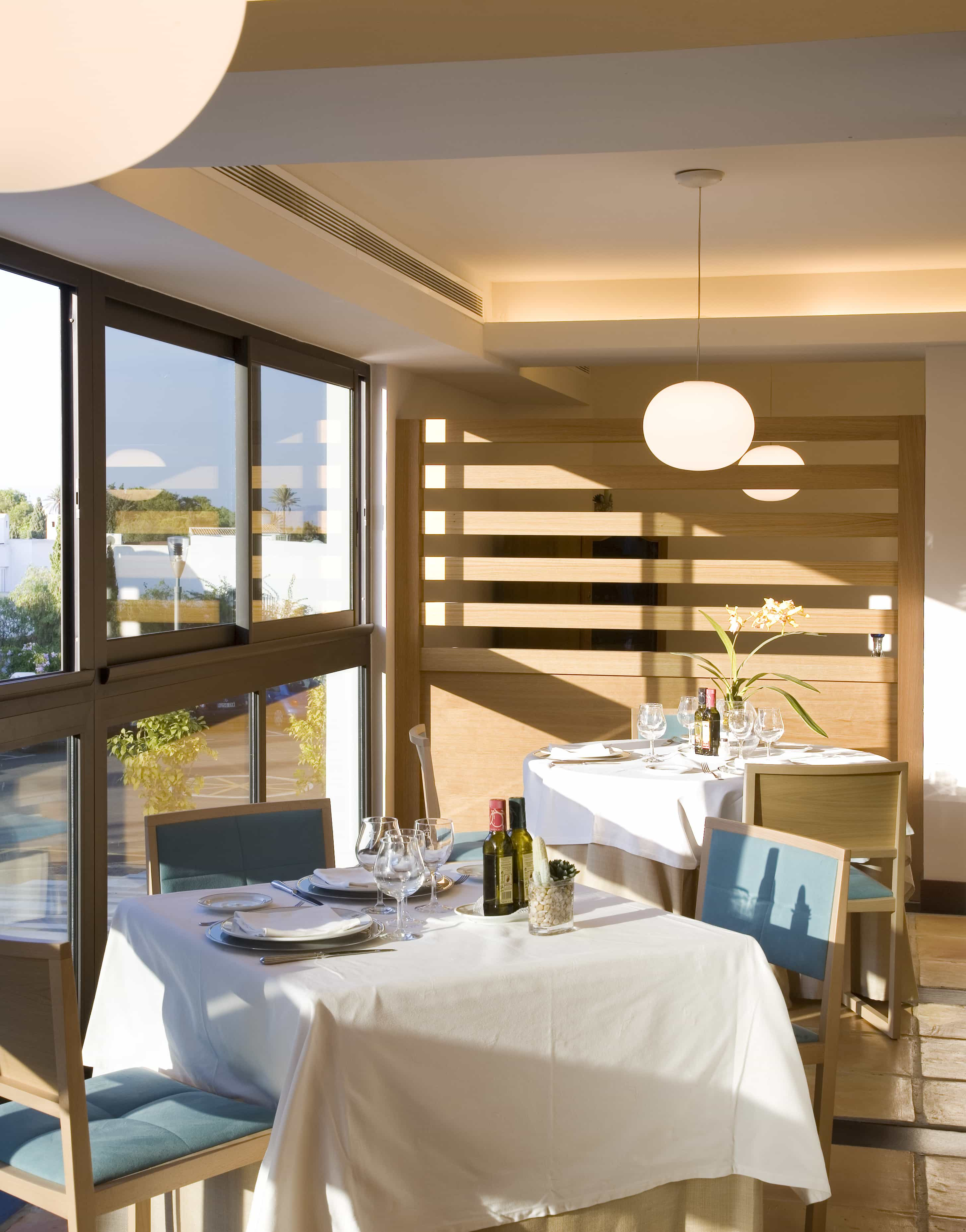 Type of kitchen
Regional Andalusian
Specialties
Cod with garlic confit and arroz a la garruchera (rice with local fish and seafood)
Opening Hours
Coffee shop
10:30 - 21:30
Restaurant La Cuajadera del Mediterráneo:
Lunch: 13.30h to 15.30h
Dinner: 20.30h to 22.30h
The Parador
Wild natural beaches with crystal clear water
The town of Mojacar is known for its white houses, "hanging" from the Sierra de Cabrera and scattered through the maze of narrow streets adorned with brightly coloured flowers. From the Mirador de la Plaza Nueva you can see the immense Mediterranean Sea and the steep slopes of the Sierra. The environment is perfect for hiking, cycling, surfing and sailing, as well as other activities. The Natural Park of Cabo de Gata, just 20 minutes away, offers a wide range of water activities and natural beaches on the best-preserved cliff coast of the European Mediterranean coast.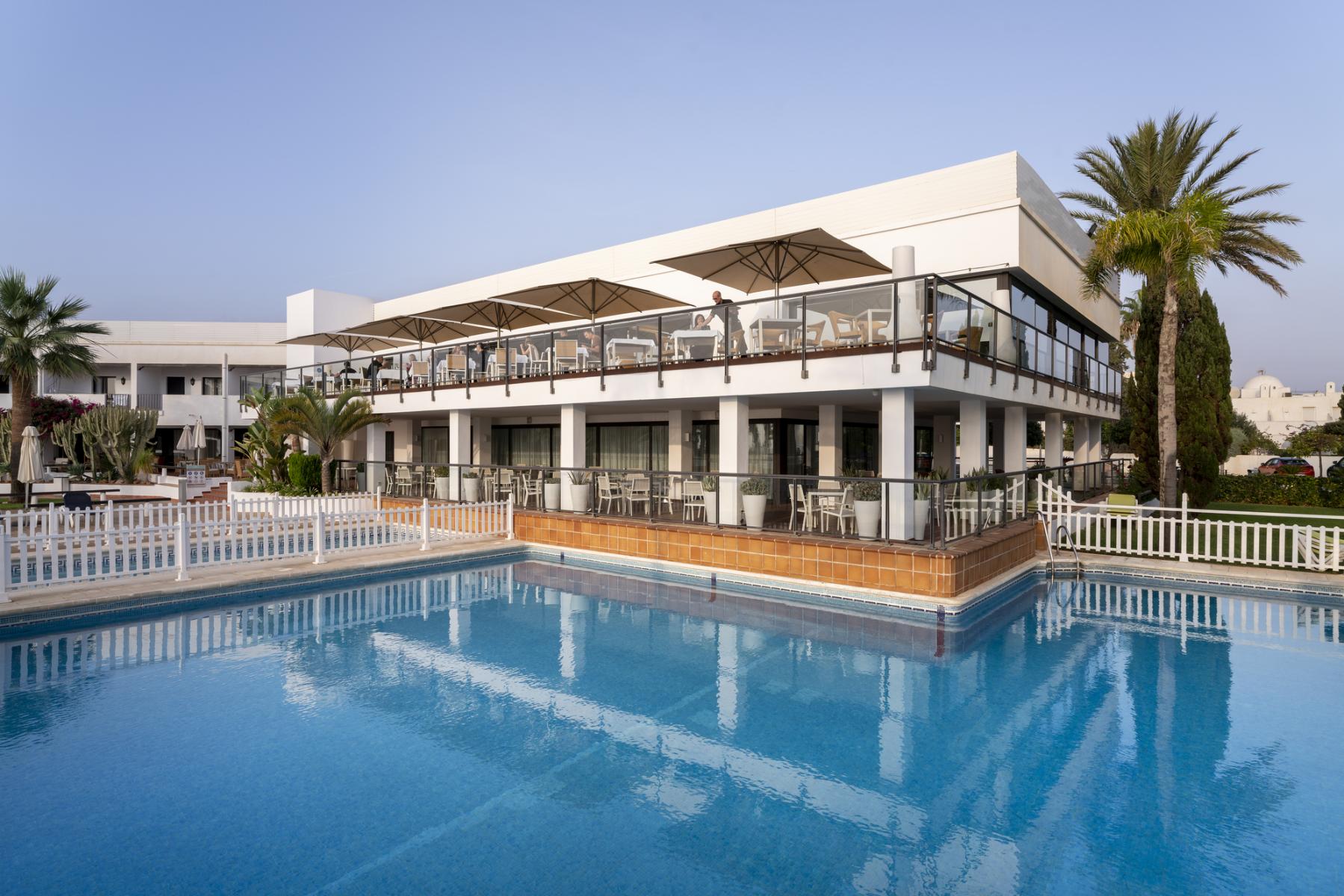 Suggestions
We also suggest these restaurants
The cuisine of the Liébana region is strong, as is typical of mountain areas. At the Parador, you can enjoy traditional Cantabrian gastronomy with restorative home-cooked dishes such as the...
The Parador de Olite is an excellent showcase for the local cuisine. You'll be able to savour the prized fresh produce of Navarre's market gardens, such as artichokes, asparagus and...
The gastronomy of the Parador de Cangas bears the Asturian stamp and is characterised by the quality of the produce and the nods to monastic cuisine. With a larder stocked...
The restaurant of the Parador Casa da Ínsua allows you to enjoy an updated vision of the varied traditional cuisine of the Portuguese region of Dâo, with flavours such as...
The restaurant El Jardín de Gil Blas bases its menu on traditional Cantabrian cuisine, featuring a wide range of local produce and some of the iconic specialities of regional cuisine....