La Alacena del Foro Restaurant - Parador de Mérida
C/Almendralejo, 58, 06800, Mérida
+34 924313800
[email protected]
Restaurant of the Parador de Mérida
C/Almendralejo, 58, 06800, Mérida
+34 924313800
[email protected]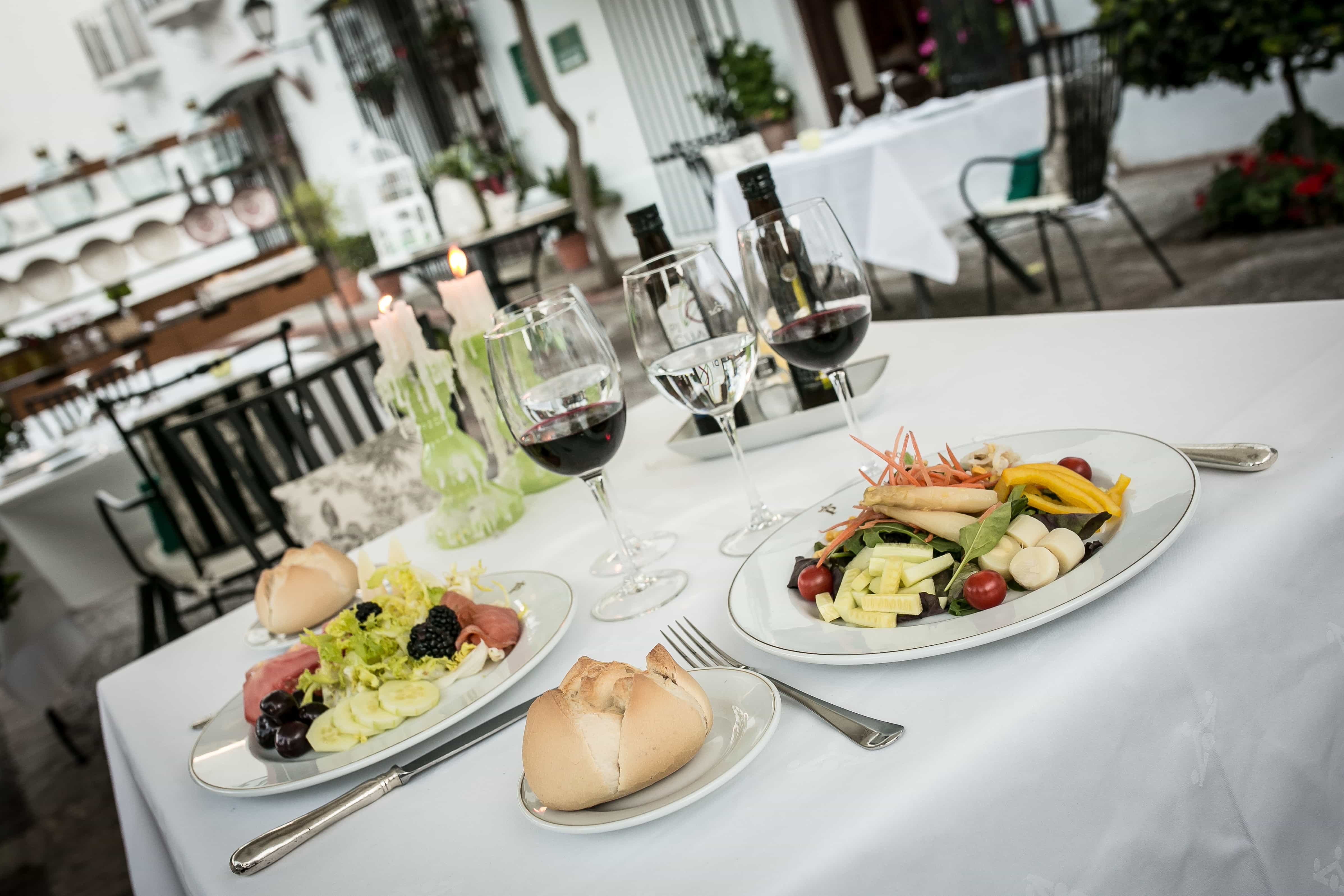 Parador
Temple of traditional Extremaduran cuisine
Extremaduran gastronomy, with its Roman past and historical influences, is based on the quality and natural origin of the Badajoz's enviable produce. At the Parador, you can sample regional delicacies such as acorn-fed ham, Corderex PGI lamb, retinta veal or tasty Iberian pork, not to mention the most iconic traditional dishes.
Restaurant of the Parador de Mérida
A showcase for Badajoz gastronomy
The Parador's restaurant offers great quality in a beautiful historic setting. The menu features cured meats and acorn-fed Iberian ham from the Dehesa de Extremadura DO, Emerita goat's cheeses and Trujillo retorta cheese, migas extremeñas, monk's cod, sirloin steak, Iberian feather and a rice dish made with Iberian ribs and La Vera paprika. From the bakery, traditional desserts, such as sweet pastries and convent mille-feuille.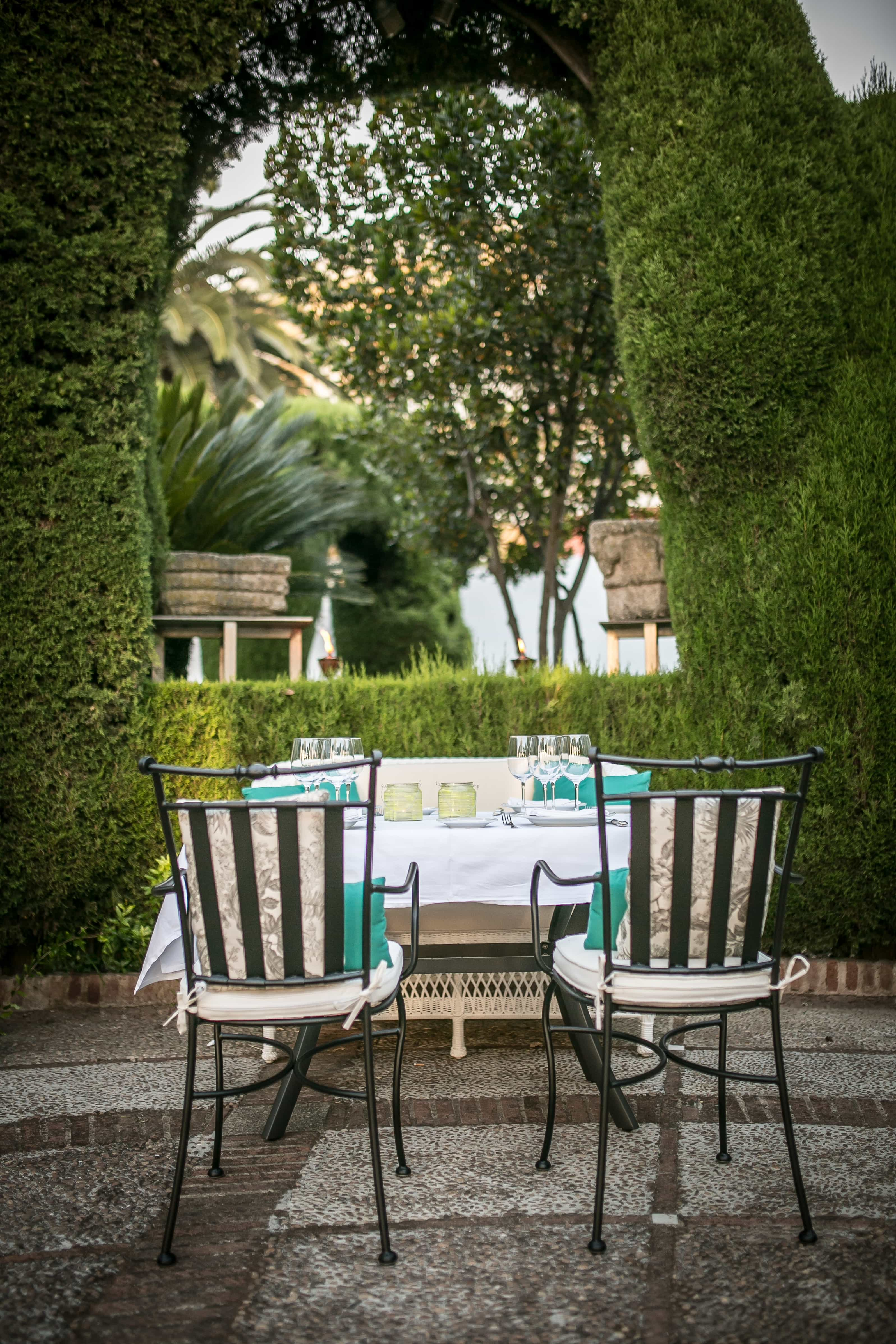 Type of kitchen
Traditional Extremaduran
Specialties
Grilled beef sirloin, Extremaduran lamb stew with shepherd's bread omelette, 100% native breed Iberian pork sirloin with boletus sauce, sweet paprika with a sesame aroma.
Opening Hours
Coffee shop
11:00 - 24:00
Breakfast
7:30-11:00 and Saturdays and Sundays 8:00-11:30
The Parador
In the heart of Emerita Augusta

Mérida is home to the most important Roman archaeological site on the peninsula.

A short distance from the Parador is the city's main tourist attraction, the magnificent Roman Theater, which every year hosts the International Classical Theater Festival.

The Roman Amphitheater and the National Museum of Roman Art are also a must.

In addition to Rome, the Arab heritage is also present in Merida, the main example being the fabulous Alcazaba.
As well as the historical-artistic heritage, visitors can enjoy nature in Cornalvo Natural Park or visit the bathing areas of the Proserpina reservoir, one of the great recreational areas in the city.

Cáceres, which shares the title of World Heritage City with Mérida, is only 70 kilometres away.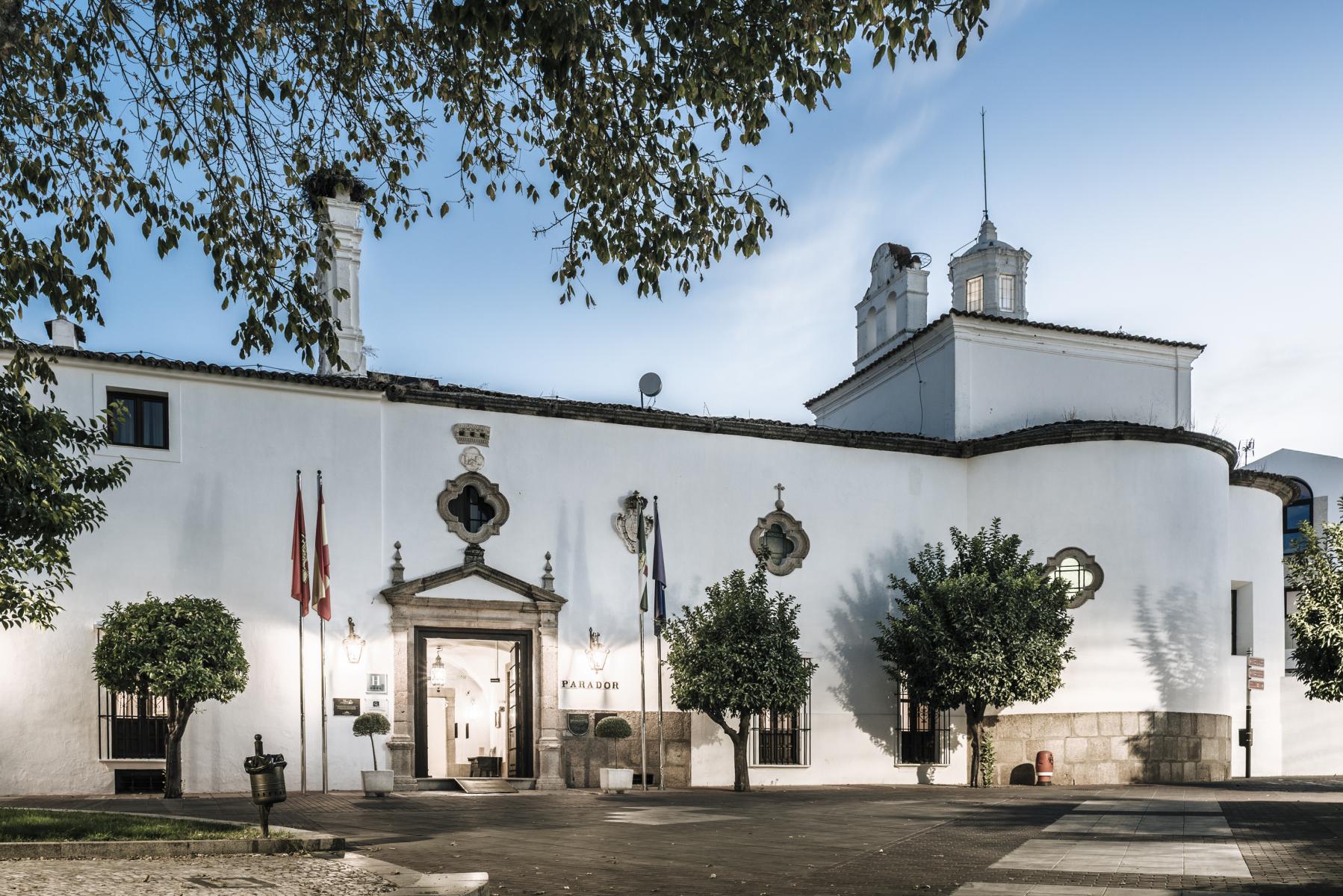 Suggestions
We also suggest these restaurants
The gastronomic offer of the Parador de Corias reflects the traditional cuisine of western Asturias in an updated version. A menu that offers the best products from the vegetable garden,...
At the Parador de Calahorra you will discover a gastronomy based on the prolific Rioja market garden. Each season guarantees a different surprise on the plate and fresh products are...
The cuisine of the Huesca Pyrenees is, like all mountain cuisine, hearty and authentic. In this setting, the Parador de Bielsa is a gastronomic reference for its carefully selected menu...
The cuisine on offer at the Parador de Tortosa is based on local cuisine. The Mediterranean recipes perfectly combine products from the vegetable garden, the Ebro Delta, the mountains and...
Given its privileged location at the main crossroads of Andalusia, in the restaurant of the Parador de Antequera you will enjoy the traditional Antequera gastronomy and the influence of the...