La Alacena del Foro Restaurant - Parador de Mérida
C/Almendralejo, 58, 06800, Mérida (Badajoz)
+34 924313800
[email protected]
Restaurant of the Parador de Mérida
C/Almendralejo, 58, 06800, Mérida (Badajoz)
+34 924313800
[email protected]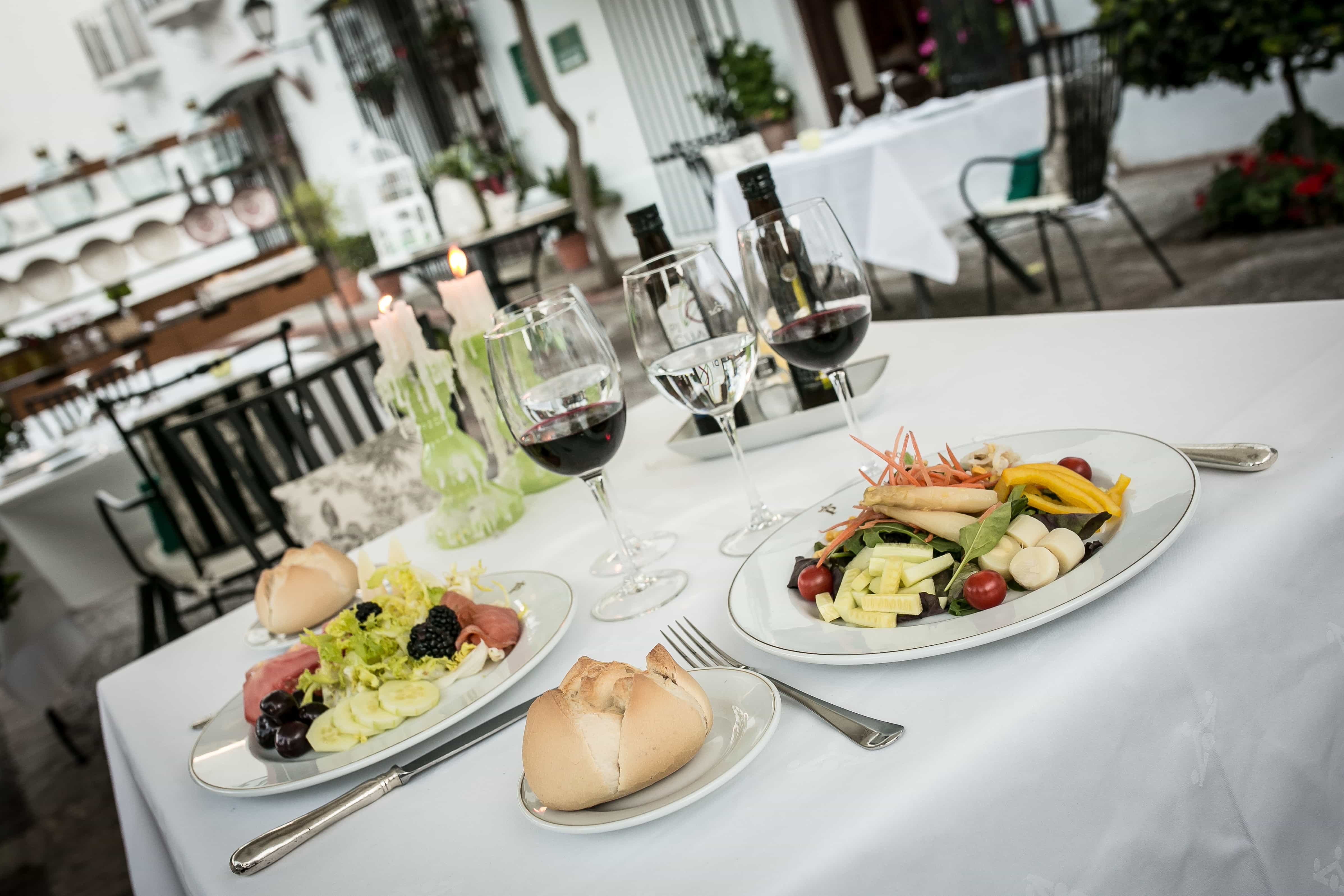 Parador
Temple of traditional Extremaduran cuisine
Extremaduran gastronomy, with its Roman past and historical influences, is based on the quality and natural origin of the Badajoz's enviable produce. At the Parador, you can sample regional delicacies such as acorn-fed ham, Corderex PGI lamb, retinta veal or tasty Iberian pork, not to mention the most iconic traditional dishes.
Restaurant of the Parador de Mérida
A showcase for Badajoz gastronomy
The Parador's restaurant offers great quality in a beautiful historic setting. The menu features cured meats and acorn-fed Iberian ham from the Dehesa de Extremadura DO, Emerita goat's cheeses and Trujillo retorta cheese, migas extremeñas, monk's cod, sirloin steak, Iberian feather and a rice dish made with Iberian ribs and La Vera paprika. From the bakery, traditional desserts, such as sweet pastries and convent mille-feuille.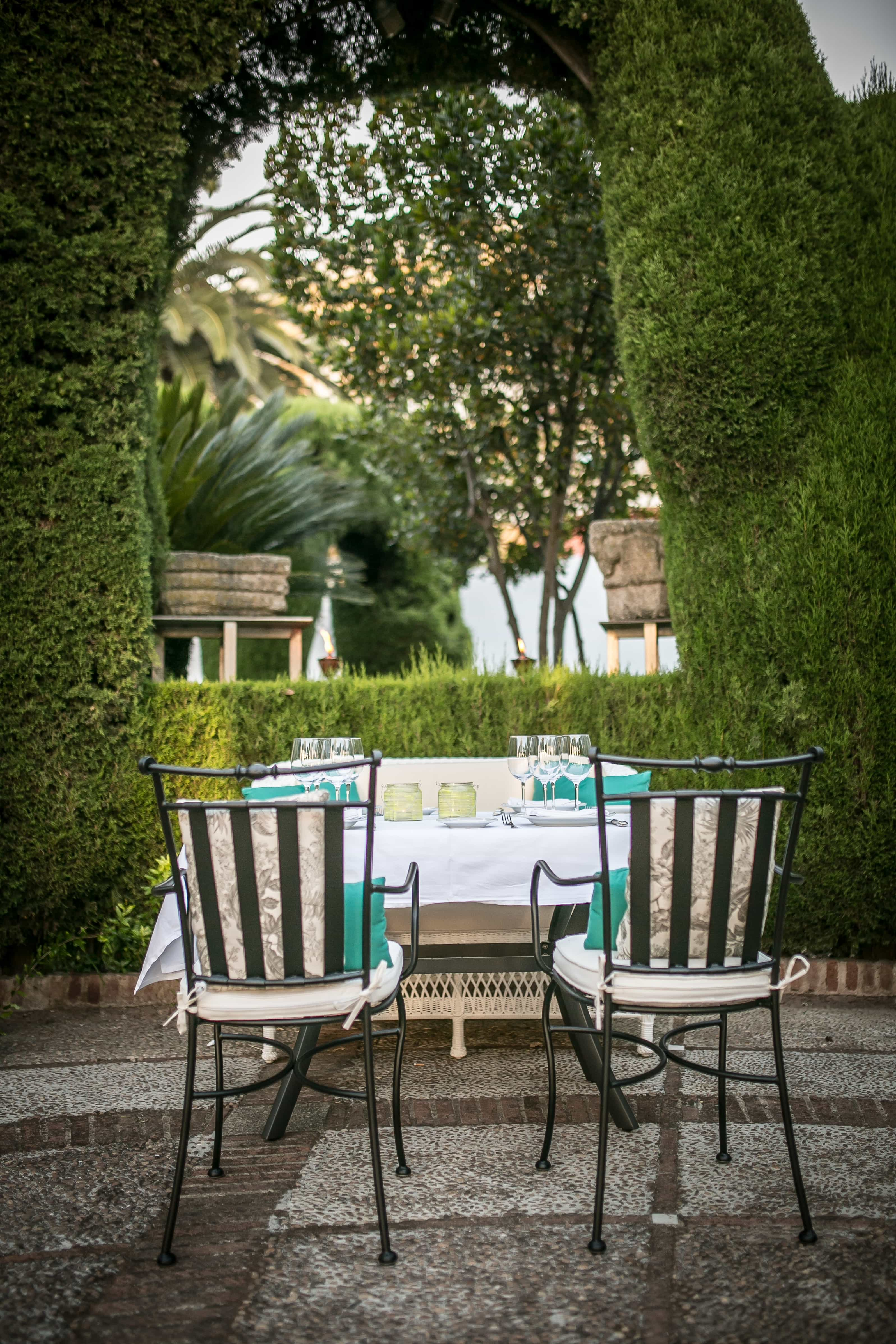 Type of kitchen
Traditional Extremaduran
Specialties
Grilled beef sirloin, Extremaduran lamb stew with shepherd's bread omelette, 100% native breed Iberian pork sirloin with boletus sauce, sweet paprika with a sesame aroma.
Opening Hours
Coffee shop
11:00 - 24:00
Breakfast
7:30-11:00 and Saturdays and Sundays 8:00-11:30
The Parador
In the heart of Augusta Emerita
The Parador de Mérida stands within the Convento de Jesús, built in 1725 to meet the growing need for monasteries and hospitals in a period of epidemics and wars with Portugal. It was built in the Baroque style and is topped with two beautiful belfries.
Located in what was the monastery's market garden, the Parador is home to the Garden of Antiquities, a unique space where visitors can see Roman, Visigothic and Mudejar archaeological exhibits, and where the water of the fountains and pools makes a harmonious whole with the beauty and variety of its exuberant vegetation.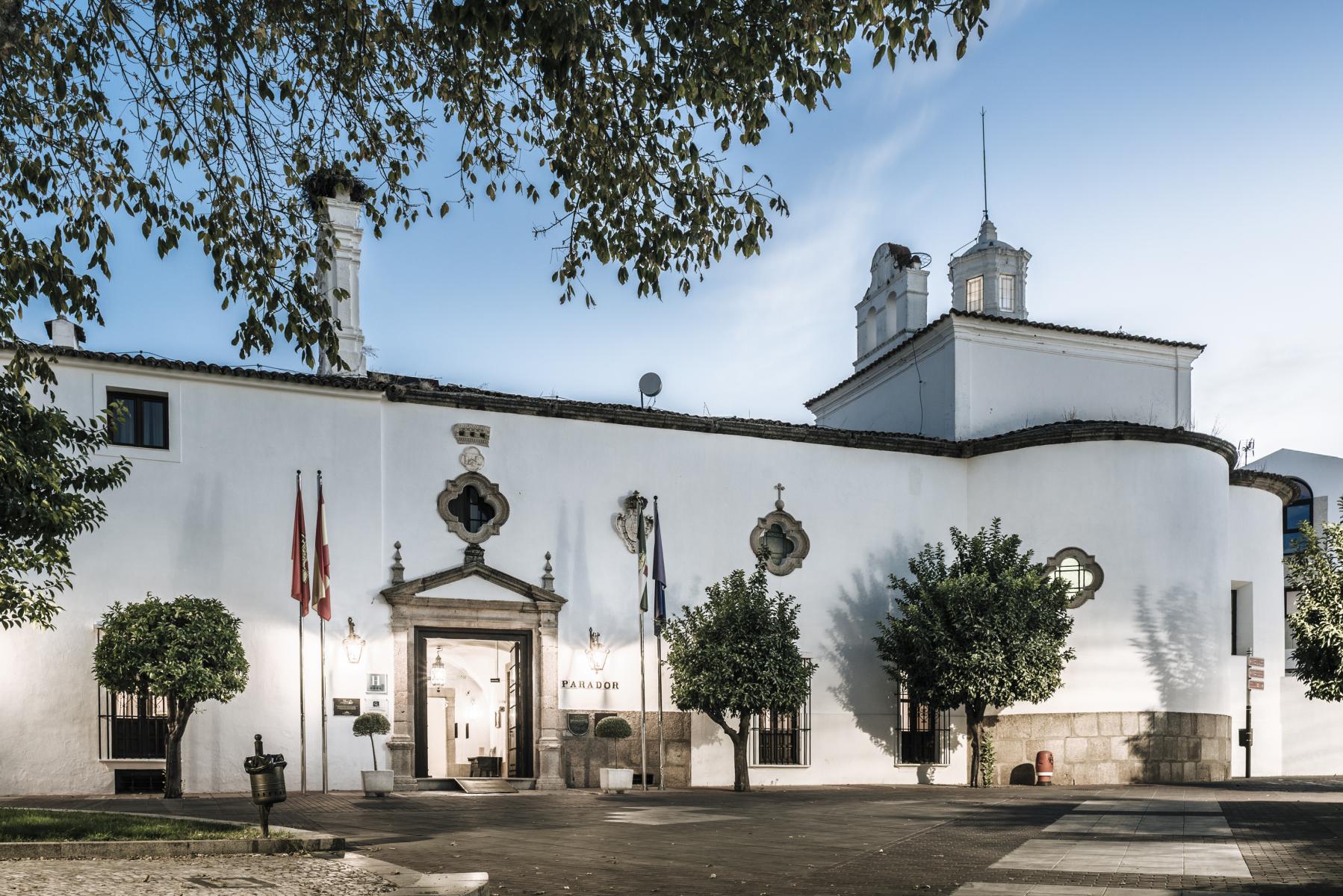 Suggestions
We also suggest these restaurants
The cuisine of this Parador in Cadiz is representative of inland Andalusian cuisine, with tapas and traditional dishes such as chard stew or the typical "ajos molineros" (made with garlic,...
The restaurant area of the Parador de Tui offers traditional Galician cuisine, particular emphasis on the "border" cuisine of Pontevedra, and does everything possible to offer maximum flavour from quality...
The gastronomic offer of the Parador de Gijón identifies with its surroundings. It is committed to quality products and Asturian specialities, with an updated cuisine in terms of preparation and...
The Parador de Verín offers a breakfast service. It does not have a restaurant, but one is available at the nearby Parador Castillo de Monterrei (located just 600 metres away,...
The Parador de Ferrol pays homage to traditional Galician cuisine, with a gastronomy marked by a seafaring influence, given its location in the middle of the A Coruña estuary, prolific...