Restaurant of the Parador de La Palma
Ctra. de el Zumacal, s/n, 38712, Breña Baja (La Palma, Islas Canarias)
+34 922435828
[email protected]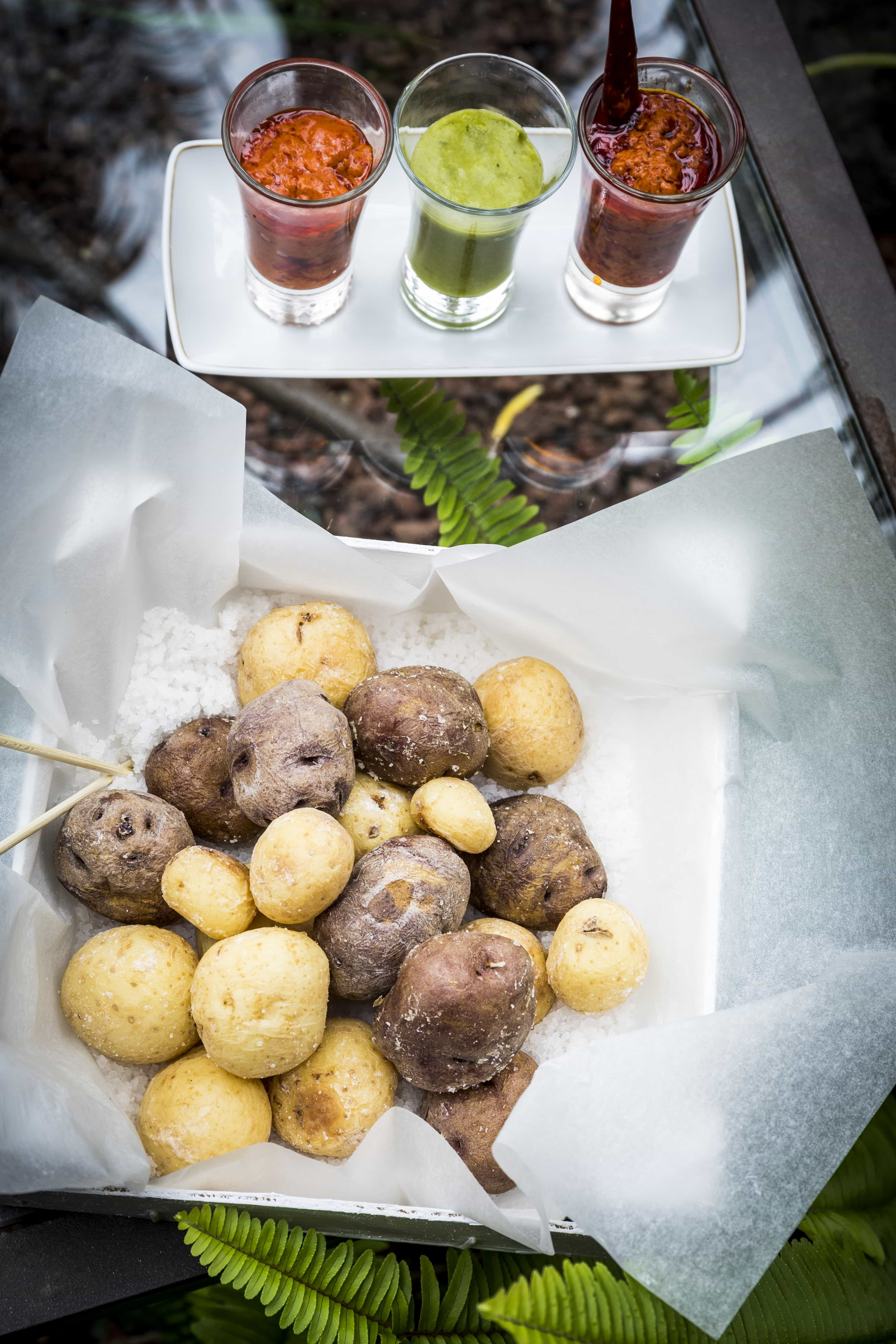 Parador
Mid-Atlantic Canarian cuisine
The gastronomic offer of the Parador de La Palma is based on traditional Canarian cuisine, the result of the crossbreeding generated by the products that arrived from America. An honest and simple cuisine in which products such as cheese, gofios, corn, black limpets, shrimps, fish such as wreckfish, amberjack or yellowfin tuna, rabbit, kid, potatoes and mojos stand out.
Restaurant of the Parador de La Palma
A gastronomic window to the immensity of the ocean
From the window of the cosy restaurant you will be able to contemplate the view of the islands of Tenerife and La Gomera in the immensity of the Atlantic Ocean. At your table, you will enjoy the best Canarian flavours and specialities such as watercress or chickpea stew with a variety of meats. Try the fresh fish, grilled or boiled, accompanied by a mild mojo or picón (spicy) sauce and complete the experience with tropical fruit desserts and La Palma wine.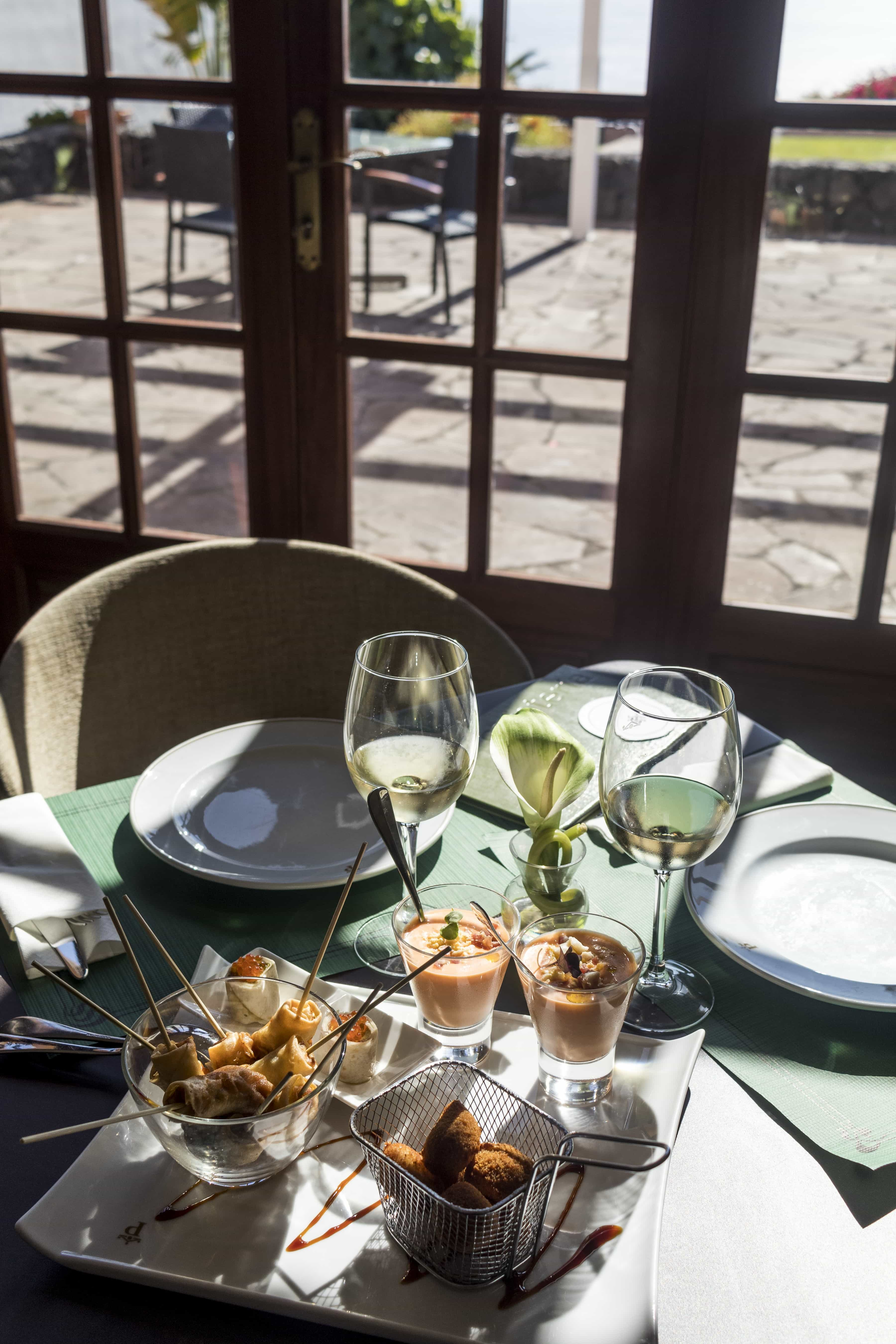 Type of kitchen
Traditional Canarian
Specialties
Papas arrugadas (wrinkled potatoes) with Canarian mojo sauces and almogrote (cheese spread), peto a la plancha (grilled fish), Príncipe Alberto (dessert) with cream, bienmesabe.
Opening Hours
Coffee shop
11:00 - 22:30
Breakfast
Monday to Saturday: 07:00 - 10:30 / Sundays and holidays: 07:30 - 11:00
The Parador
The Isla Bonita
La Palma, a World Biosphere Reserve, has a great diversity of ecosystems. In just a few kilometres you can enjoy volcanic landscapes, great cliffs, arid coasts and laurel forests. The Caldera de Taburiente National Park and the Roque de los Muchachos are the two most special places on the island and they're both unmissable.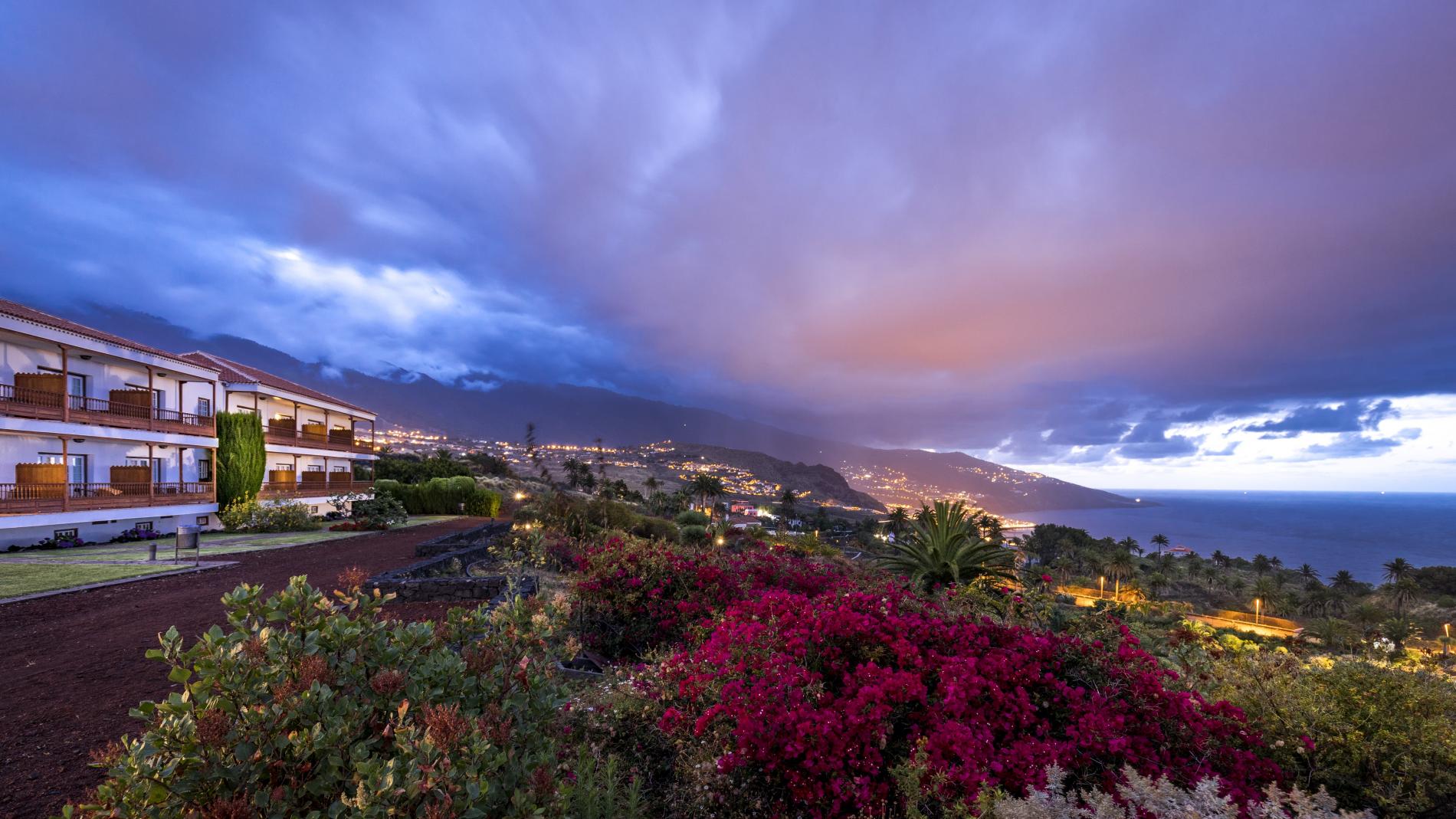 Suggestions
We also suggest these restaurants
With the pastures of Salamanca as a great larder, the Parador de Ciudad Rodrigo is an outstanding exponent of the gastronomy of Salamanca, whose star products are Iberian pork and...
At the Parador de Guadalupe you will enjoy the best traditional Extremaduran cuisine in an idyllic setting. A simple local cuisine, inspired by the monastery and using the best local...
At the Parador de Santo Estevo you'll be able to try the most exquisite dishes of cuisine from inland Galicia, prepared with the best local products. Chestnuts are one of...
The Parador de Olite is an excellent showcase for the local cuisine. You'll be able to savour the prized fresh produce of Navarre's market gardens, such as artichokes, asparagus and...
Besides the quintessential Andalusian dishes and Mediterranean recipes, at the Parador de Ronda you can enjoy specialities from the Ronda highlands, with outstanding stews and roasts, next to the iconic...