Restaurant of the Parador de Gredos
AV-941, km. 10, 05635 , Navarredonda de Gredos (Ávila)
+34 920348048
[email protected]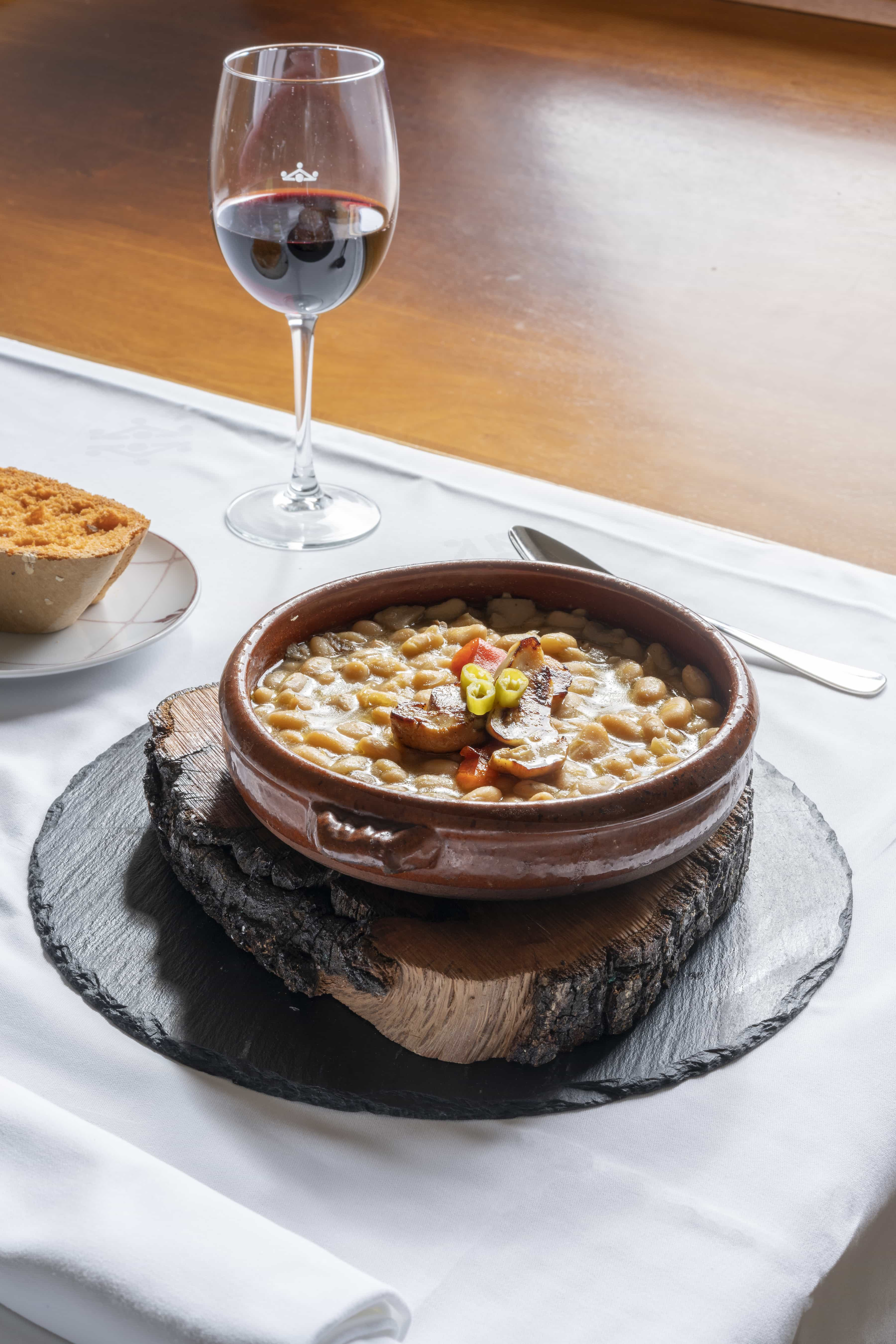 Parador
The simplicity and forcefulness of mountain cooking
The gastronomy of the Parador de Gredos follows the line of traditional mountain cuisine, simple and terse, but rich in tasty and hearty dishes, as is the case with the rest of the Castilian recipe book. A proposal inherited from the pastoral tradition, based on top quality raw materials, rich in roasts and hearty spoon dishes.
Restaurant of the Parador de Gredos
Devotion to beans and steaks
The cosy and stately Restaurant of the Parador offers you the famous stews and casseroles from Gredos, with the tasty beans from El Barco as its flagship and other humble typical dishes such as migas del pastor (fried breadcrumbs) or patatas revolconas (potato and paprika purée). The menu includes local game meats, different cuts of grilled Avileña Negra Ibérica veal 100% native breed, delicious roasts, typical Gredos trout and cod recipes.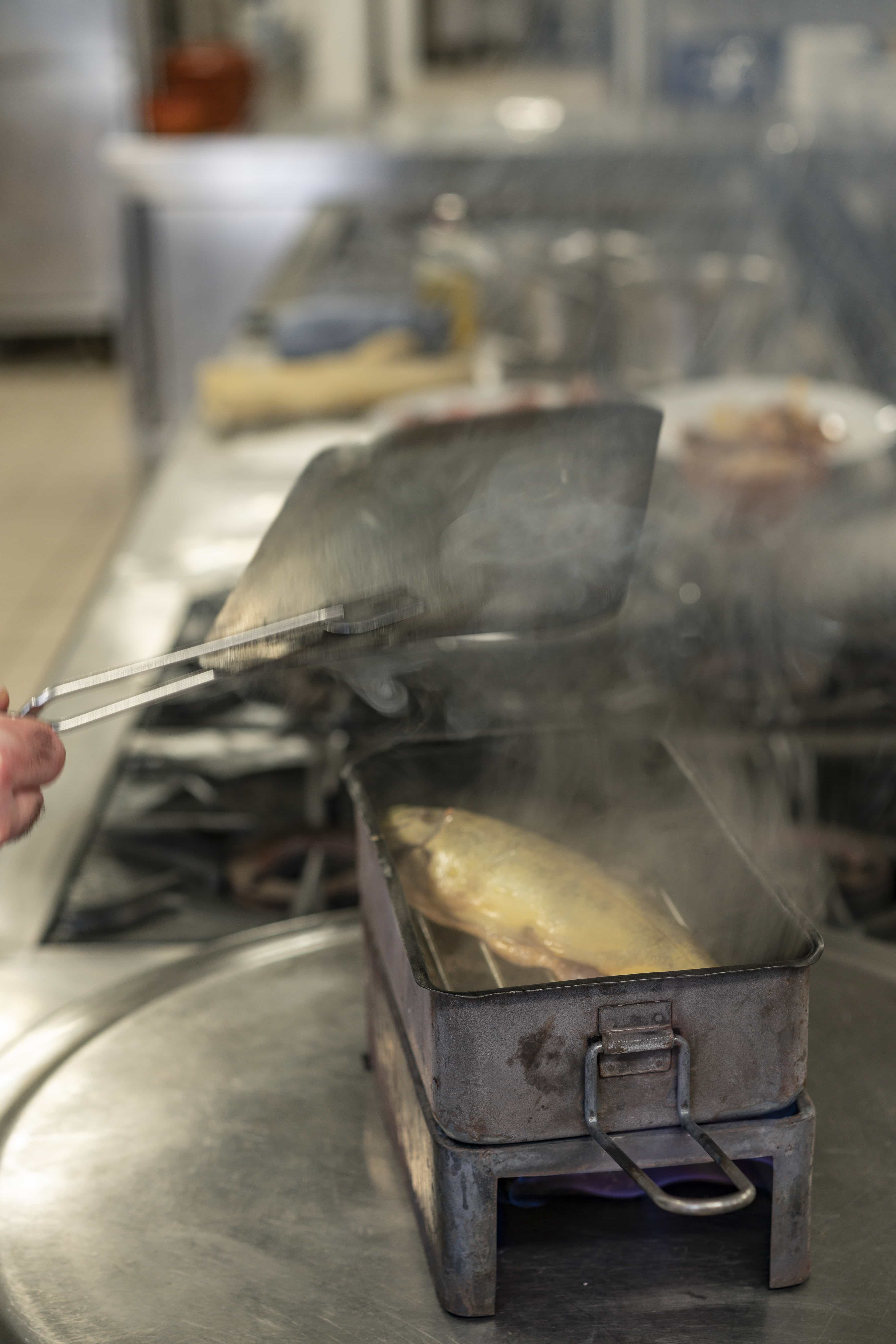 Type of kitchen
Traditional Castilian
Specialties
Patatas revolconas con torreznos (potato and paprika purée with bacon rashers), beans from Barco de Ávila with assorted pork sausages, veal chop from Ávila, lamb stew from the shepherds of Gredos, local custard.
Opening Hours
Coffee shop
11:00 - 24:00
The Parador
The first Parador
Built in 1928 as a lodge for royal hunting parties, the Parador de Gredos reflects the commitment of the Network since its inception to build hotels in unique natural settings, beyond the reach of private initiatives.
The Parador also appears in the history books as the place where the fathers of the Spanish Constitution met in early 1978 to draw up their Carta Magna. The event is commemorated in the Salón del Silencio, rebaptised as the Salón de los Ponentes, where the first text of the Spanish Constitution was drafted.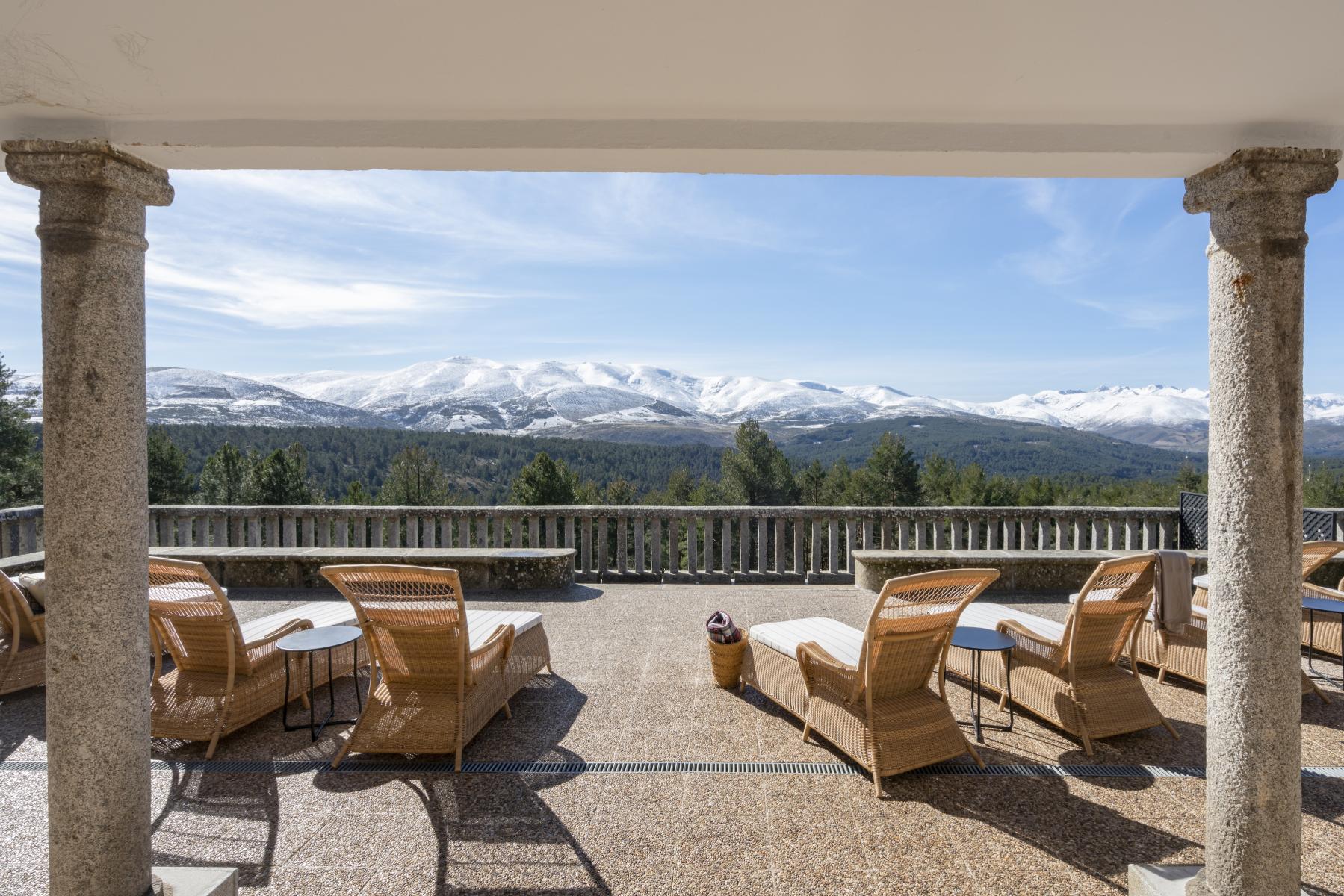 Suggestions
We also suggest these restaurants
The hotel's gastronomic offer stands out for its high quality products such as fish and seafood from the Gulf of Cádiz and the Strait of Gibraltar, wines and vinegars from...
The Parador de Hondarribia offers a buffet breakfast. It does not have a restaurant, but in its gastronomic space in the cafeteria you can enjoy a range of products with...
The restaurant area of the Parador de Vilalba offers traditional Galician cuisine, with an emphasis on the cuisine of inland Lugo, and does everything possible to offer maximum flavour from...
The cuisine on offer at the Parador de Tortosa is based on local cuisine. The Mediterranean recipes perfectly combine products from the vegetable garden, the Ebro Delta, the mountains and...
The Parador de Soria offers an attractive range of cuisine based on refreshed traditional Castilian cuisine. Local and seasonal products are the basis of traditional dishes, with a special emphasis...