Restaurant of the Parador de Cervera de Pisuerga
Ctra. de Resoba, km 2,5, 34840 , Cervera de Pisuerga
+34 979870075
[email protected]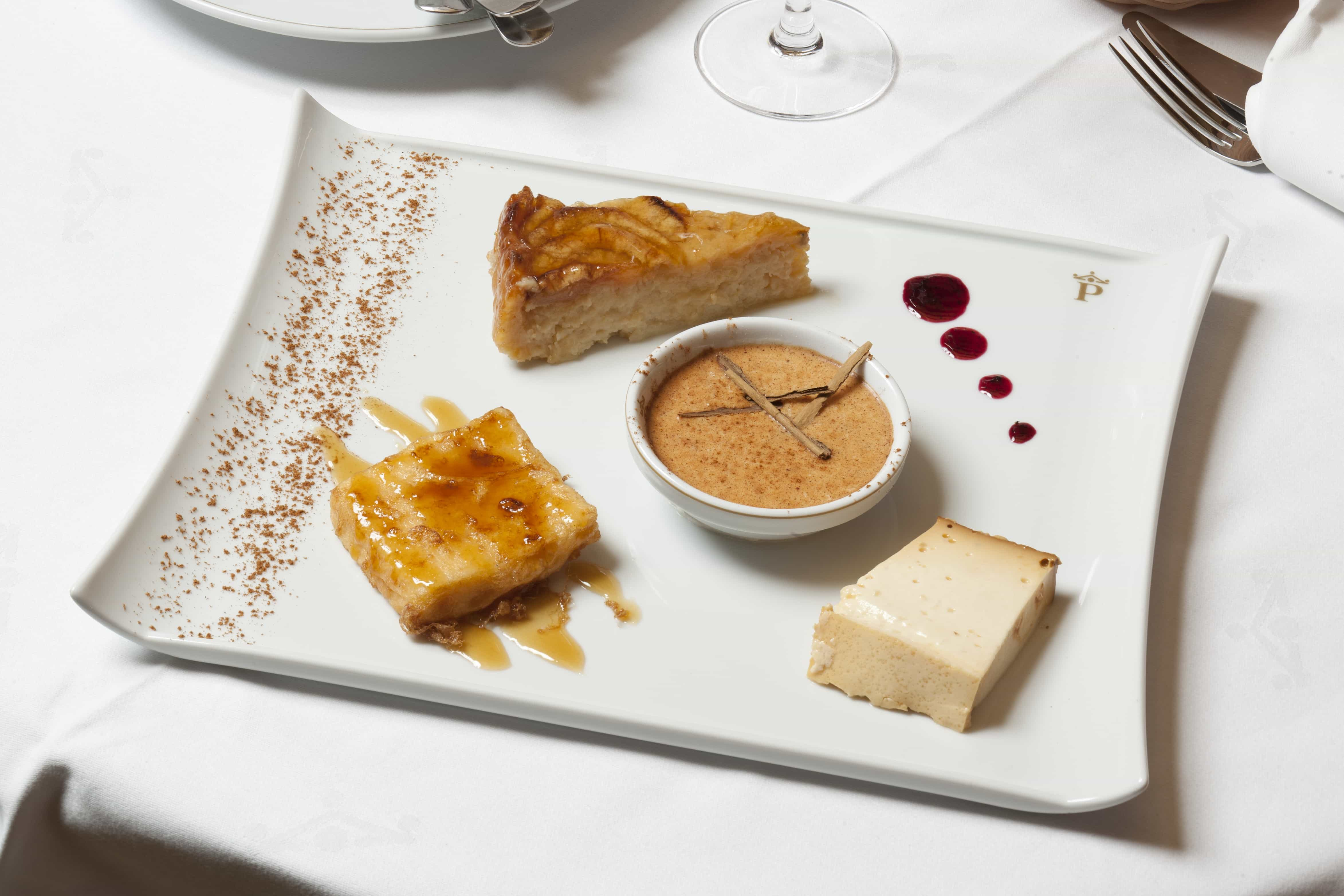 Parador
Palencia mountain cuisine
Tradition and proximity go hand in hand in the gastronomic proposal of the Parador de Cervera, a simple and modern cuisine based on fresh and local ingredients. In season, you can enjoy the best mycological cuisine.
Restaurant of the Parador de Cervera de Pisuerga
A balcony overlooking the Ruesga Reservoir
With views of the reservoir and the peaks, the restaurant of the Parador de Cervera is a place for lovers of good food. Veal cutlet or sirloin steak, cod, bacon, bacon rashers, free-range rooster, game sausages, cheeses or octopus are some of the delicacies on the menu, as well as traditional dishes from Palencia such as roast suckling lamb, vegetable stew or Castilian soup. The home-made Reineta apple pie and the Camporredondo truffles provide the sweet counterpoint.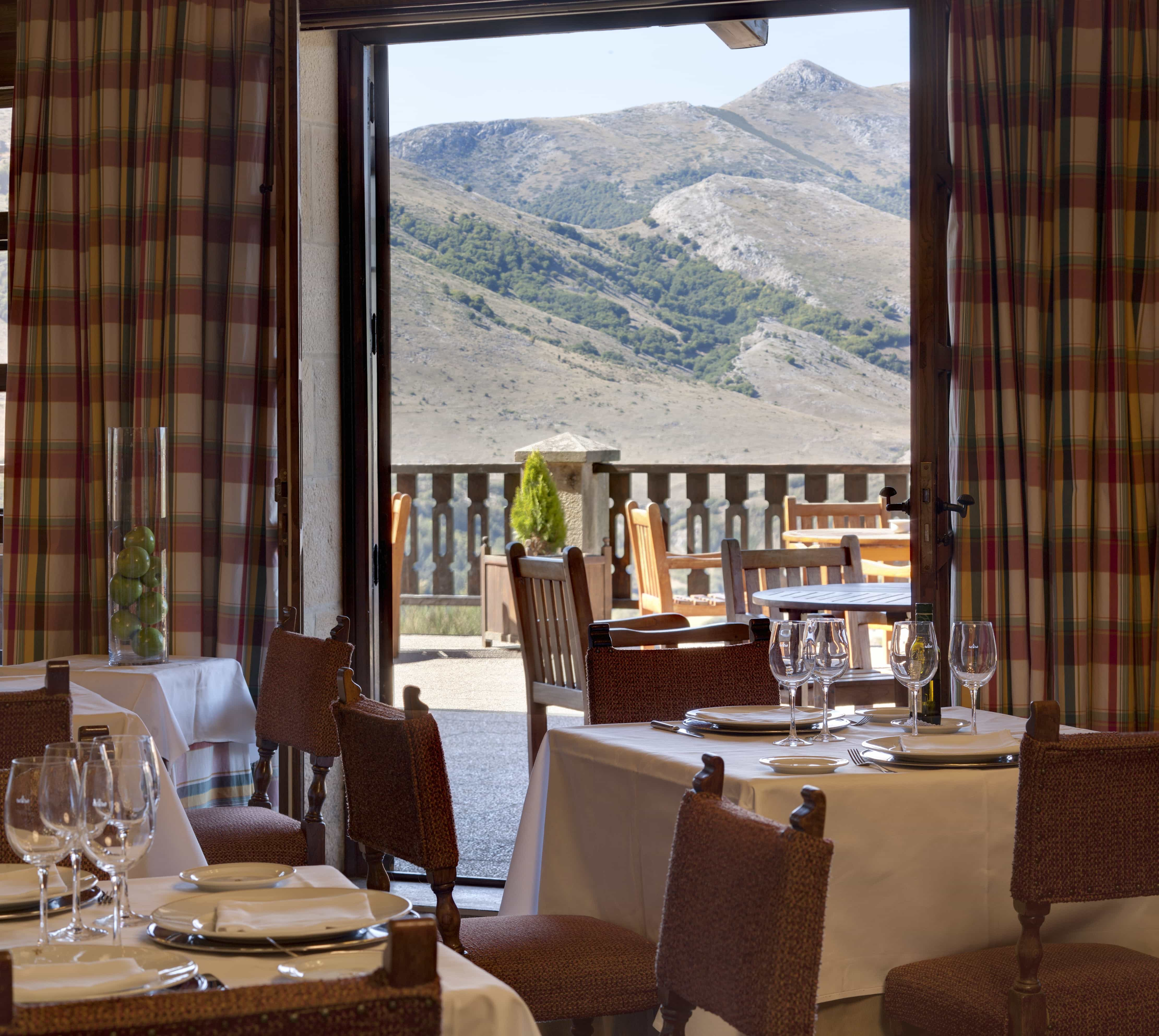 Type of kitchen
Traditional Castilian
Specialties
Bacon rashers, courgette millefeuille, home-made Reineta apple pie.
Opening Hours
Coffee shop
11:00 - 24:00
The Parador
Unspoilt nature in the heart of the Palencia Mountains
Cervera de Pisuerga is a strategic entry point to the Cantabrian Mountain Range, a place of unspoilt nature that offers trails such as the Roblón de Estalava to visit El Abuelo (The Grandfather) , a venerable oak tree of extraordinary longevity, or the thousand-year-old yews of La Tejada de Tosande. If you're travelling with children, you'll love the Adventure Park of El Robledal del Oso, a fun and original way to visit a natural environment through sporting and recreational routes.
Art lovers will find splendid examples of Romanesque art in the area, such as the monastery of Santa María La Real in Aguilar de Campo, the church of San Juan de Moarves de Ojeda or the cave church of Olleros de Pisuerga.
Suggestions
We also suggest these restaurants
The highest-quality raw materials characterise Huelva's cuisine. At the Parador de Mazagón, in the privileged setting of the Doñana Natural Park, you can enjoy seafood and mountain cuisine with the...
The Parador de Sigüenza is a unique place to enjoy a good meal with the most genuine Castilian and La Mancha flavour in a setting that takes you back to...
An exponent of Mediterranean cuisine, Valencian food is characterised by its abundance of rich and healthy recipes, whose secret lies in the natural products of the sea and the market...
Tradition and flavour are the basis of El Hierro's gastronomy, a reflection of a small island society limited to the use of very characteristic local ingredients. At the Parador, you...
At the Parador de Oropesa you'll discover the excellent mixture of flavours and textures of the gastronomy of Toledo. The area's most traditional dishes, influenced by Extremadura, are the result...