Restaurant of the Parador de Cangas de Onís
Monasterio de San Pedro de Villanueva s/n , 33550, Villanueva (Cangas de Onís). Principado de Asturias.
+34 985849402
[email protected]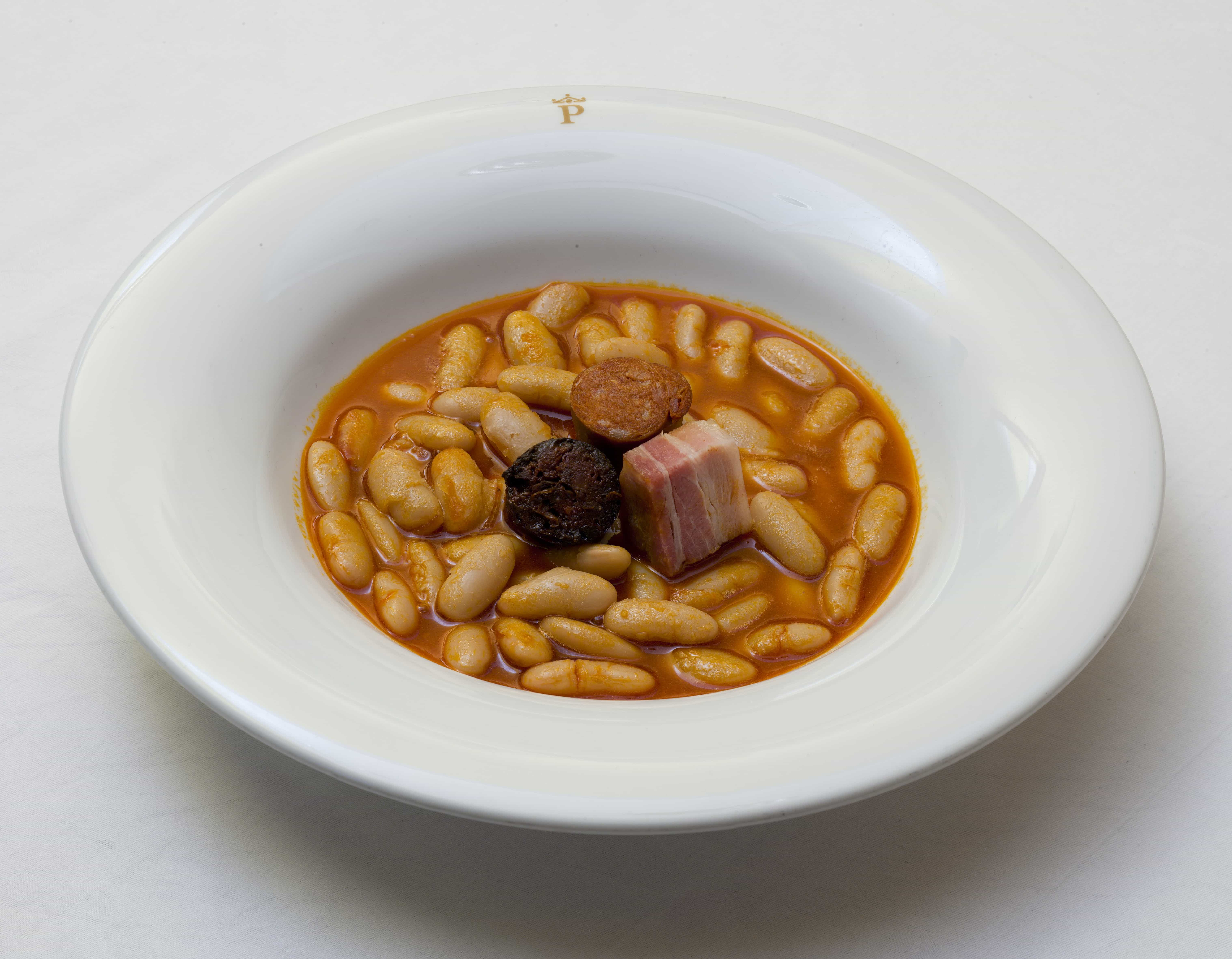 Parador
The gastronomy of the Parador de Cangas bears the Asturian stamp and is characterised by the quality of the produce and the nods to monastic cuisine. With a larder stocked with paradise food, you can try tasty pulses such as verdinas and fabes (beans), a wide range of cheeses, tender Asturian veal or fish from the nearby caves of Ribadesella or Llanes.
Restaurant of the Parador de Cangas de Onís
a sanctuary of Asturian cuisine
In the bright dining hall you will be able to enjoy specialities, paired with the best ciders, such as line-caught hake with clams in a mild cider marinade, bean stew with its compango (sausages) and caramelised rice pudding. We have another gastronomic space, the monastic and monumental Chapel of San Miguel and Pozo del Monasterio. Besides, the Cheese Bar offers a selection of Asturian cheeses and Asturian gastronomy ideal for sharing.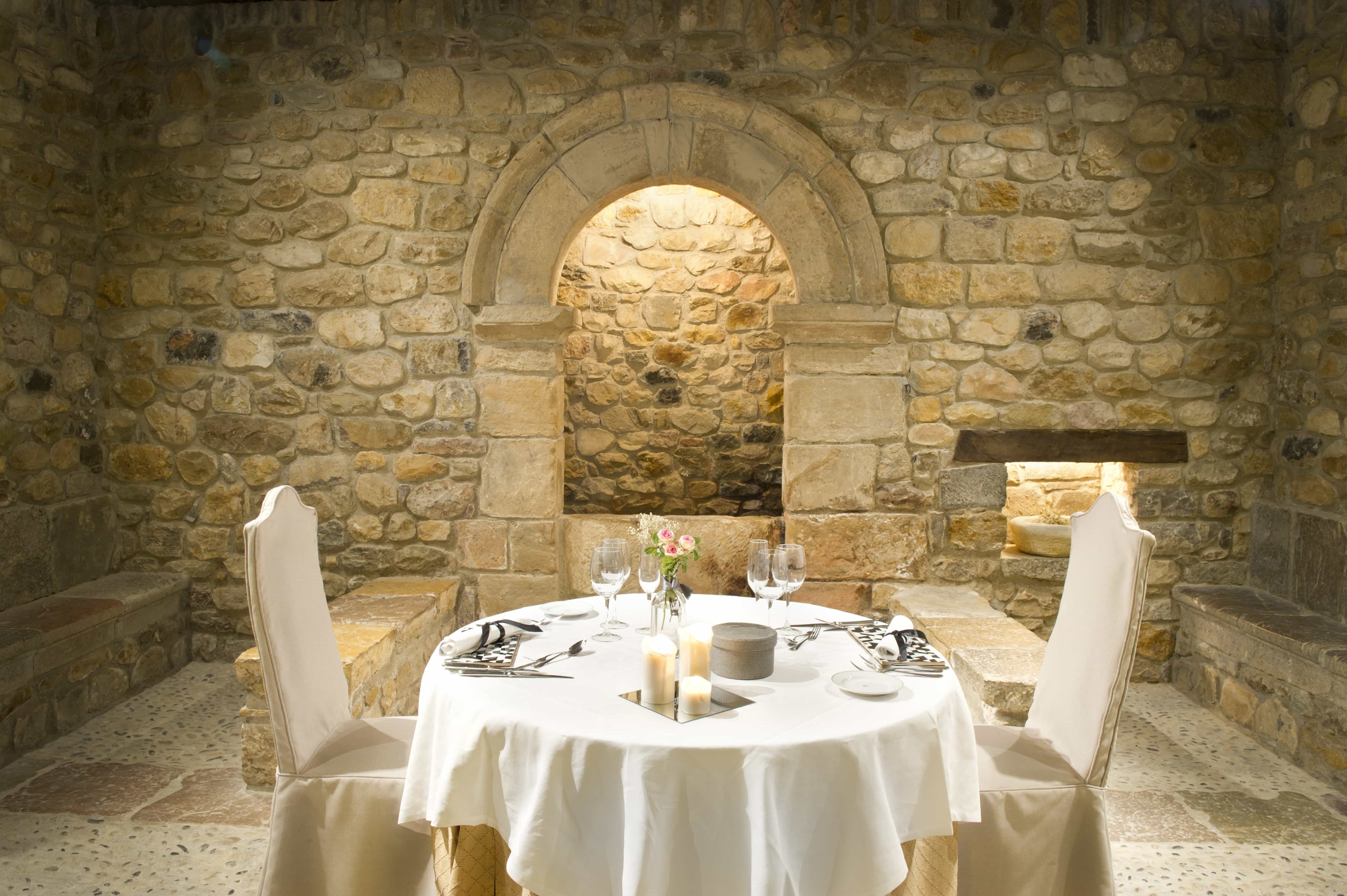 Type of kitchen
Traditional from Asturias
Specialties
Fabada and verdinas (bean stews), corn cakes, I.G.P. Asturian veal, Asturian cheeses and the best desserts of monastic and Asturian tradition such as caramelised rice pudding.
Opening Hours
Coffee shop
11:00 - 00:00
The Parador
The Gateway to the Picos de Europa
Asturias is famed for its natural beauty, but also for its cuisine. Its cheeses are especially renowned, and from the Parador de Cangas de Onís, a half-hour drive will take you to the village of Cabrales, where you'll find the Cabrales cheese cave. The Ruta del Cares, a spectacular 12-kilometre canyon, is also an awe-inspiring trail, as is the drive through the Desfiladero de los Beyos, another impressive canyon parallel to the Sella. If you do visit it, make a stop at La Salmonera to enjoy the sight of the salmon run.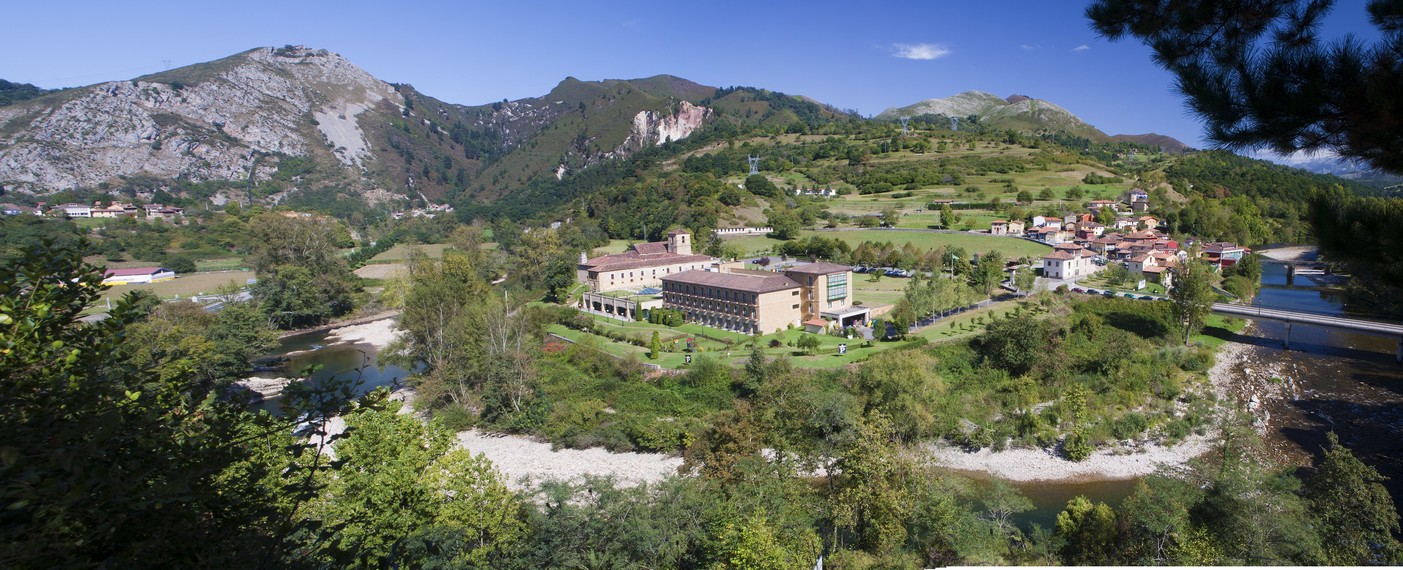 Suggestions
We also suggest these restaurants
Traditional gastronomy combined with a local concept of the Aran Valley cuisine is the hallmark of the Parador de Artíes. It has a menu of local and regional products, as...
Given its privileged location at the main crossroads of Andalusia, in the restaurant of the Parador de Antequera you will enjoy the traditional Antequera gastronomy and the influence of the...
The Parador de Tordesillas offers the perfect combination of traditional Castilian cuisine and local produce. Discover a variety of stews based around pulses, roast lamb or suckling pig accompanied by...
The menu of the Restaurant of the Parador de Almagro is a reflection of the rich and varied regional cuisine of La Mancha. Among the specialities you will be able...
Located on the Levantine Costa del Azahar, the gastronomic offer of the Parador de Benicarló includes fish and seafood caught in the Mediterranean as well as produce from the market...