Restaurant of the Parador de Cáceres
Calle Ancha, 6, 10003, Cáceres
+34 927211759
[email protected]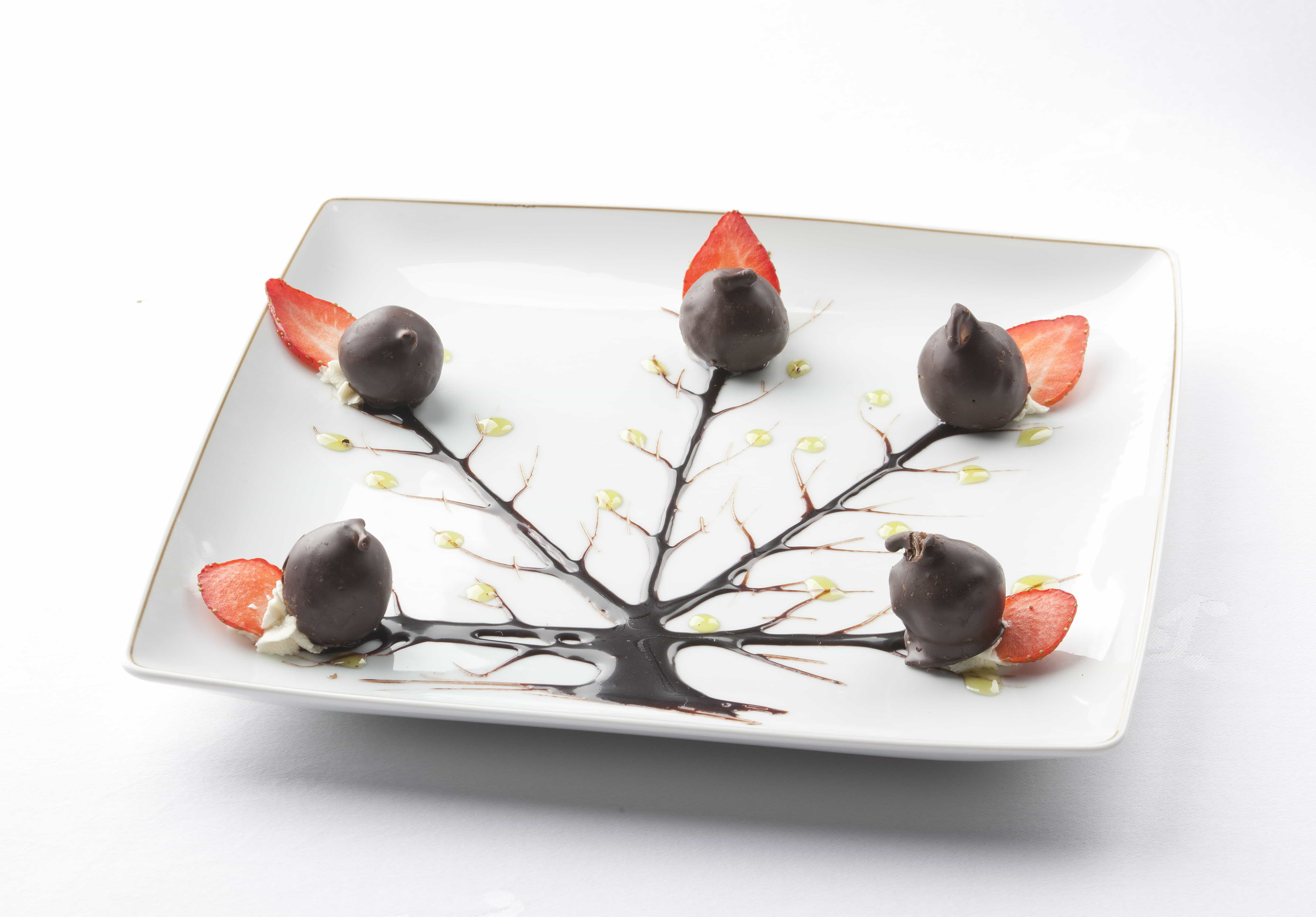 Parador
Heir to Extremadura's rich pantry
This well-kept group of palaces offers a carefully selected cuisine, based mainly on Extremaduran products with designation of origin. A variety of Iberian pork delicacies, not forgetting the traditional zorongollo (an exquisite salad of roasted red peppers), roast lamb shoulder, "patatas a lo pobre" (fried potatoes with onions), roast suckling pig, ham from the Dehesa de Extremadura
Restaurant of the Parador de Cáceres
In the palatial restaurant of the Parador de Cáceres, with its elegant wooden ceilings, you can live a unique experience, enjoy delicious dishes such as Iberian sirloin steak with Casar cheese, veal and products derived from the Iberian pig, surrounded by a warm, elegant and contemporary décor with views of the garden.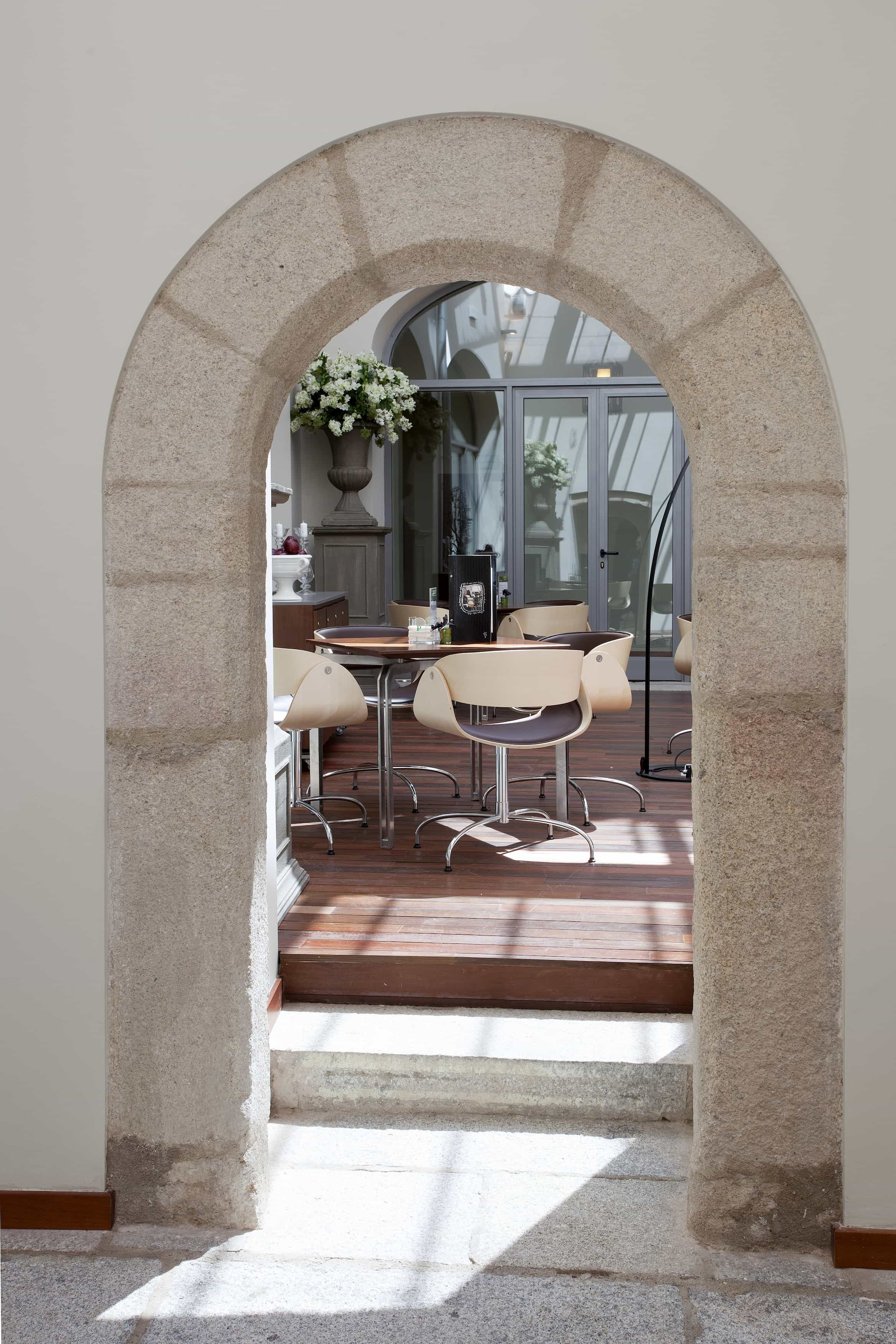 Type of kitchen
Traditional Extremaduran
Specialties
Zorongollo extremeño (roasted red peppers salad), Iberian sirloin steak with Casar cheese sauce, migas extremeñas (fried breadcrumbs), técula mécula (almond cake).
Opening Hours
Coffee shop
11:30 - 23:30
The Parador
A journey through the past from Rome to the Middle Ages
The restaurant, the outdoor area, the cafeteria and the lounge for guests are pleasant places in which to meet and socialise. The renovated Parador combines tradition and modernity, is perfectly equipped with new technologies, and includes environmentally friendly elements such as high-performance boilers, LED light bulbs and climate control systems.
Wherever you head along the cobbled streets of Cáceres, you're sure to come across fortress-houses, churches, palaces or their Arab walls. It's just a matter of time before you find yourself in the Plaza de Santa María, surrounded by Renaissance palaces, or discover treasures such as the Andalusian cistern in the Palace of Las Veletas.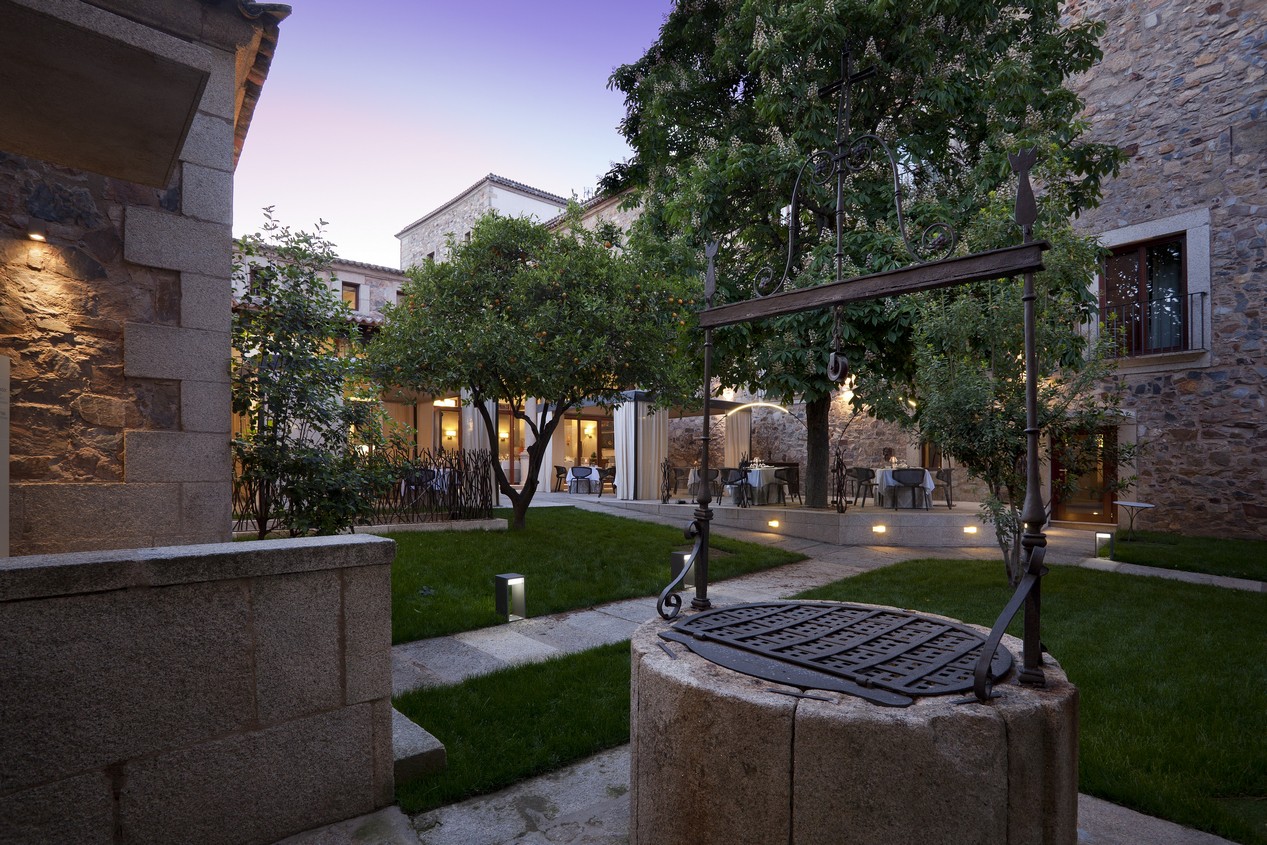 Suggestions
We also suggest these restaurants
Eating at the Parador de Granada gives you the opportunity to enjoy an exclusive gastronomic experience in the Alhambra itself. A culinary proposal that, on a culinary level, is heir...
The proximity of Morocco and Andalusia has left its mark on Ceuta's cuisine in terms of flavours, aromas and colours. A cuisine with Andalusian and Moroccan influences based largely on...
The Parador de Ferrol pays homage to traditional Galician cuisine, with a gastronomy marked by a seafaring influence, given its location in the middle of the A Coruña estuary, prolific...
The Parador de Vielha is one of the great exponents of the traditional gastronomy of the Val d'Aran, classic mountain dishes, strongly influenced by Catalan and French cuisine. This restaurant...
The cuisine of the Huesca Pyrenees is, like all mountain cuisine, hearty and authentic. In this setting, the Parador de Bielsa is a gastronomic reference for its carefully selected menu...