Restaurant of the Parador de Benavente
Paseo de la Mota, s/n, 49600, Benavente (Zamora)
+34 980630300
[email protected]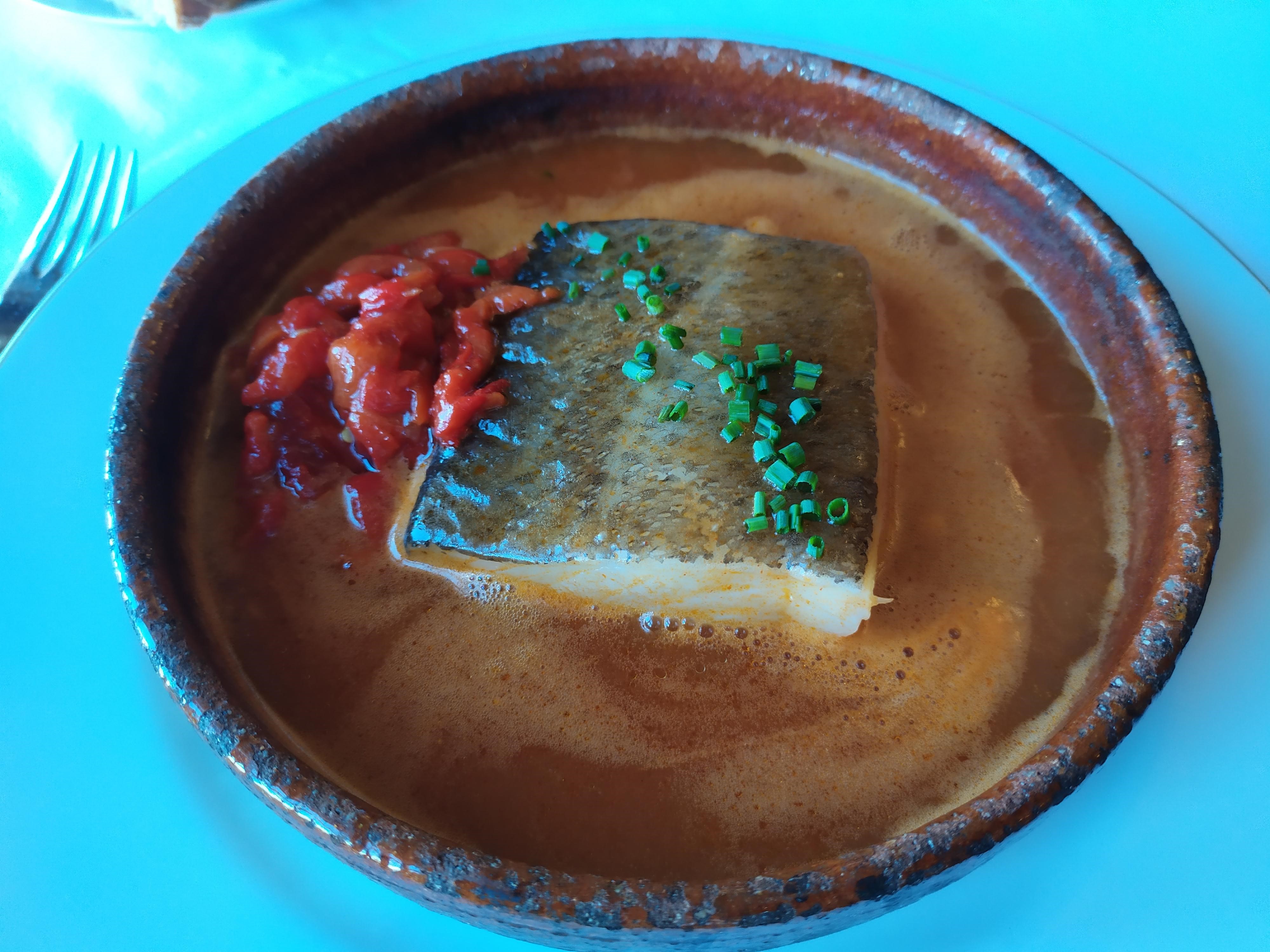 Parador
Authentic traditional Zamora cuisine
The gastronomic offer of the Parador de Benavente oozes authenticity, which characterises the delicious and sober gastronomy of Zamora, marked by the highest quality raw materials from its famous local livestock farming and from its cereal fields, orchards and vineyards.
Restaurant of the Parador de Benavente
A cosy dining hall overlooking the valleys
Its bright and welcoming dining hall with brick arches and sweeping views of the valleys and countryside of Benavente predisposes to enjoyment. A place to savour local dishes such as roast peppers from Benavente, roast suckling lamb or tocinillo de cielo (caramel and egg mousse), without forgetting cod a lo tío (with peppers and paprika) or a la tranca (with roast peppers) and octopus a la zamorana. For dessert, don't miss sweets such as rebojo zamorano (small sponge cake) or los feos (almond sweet).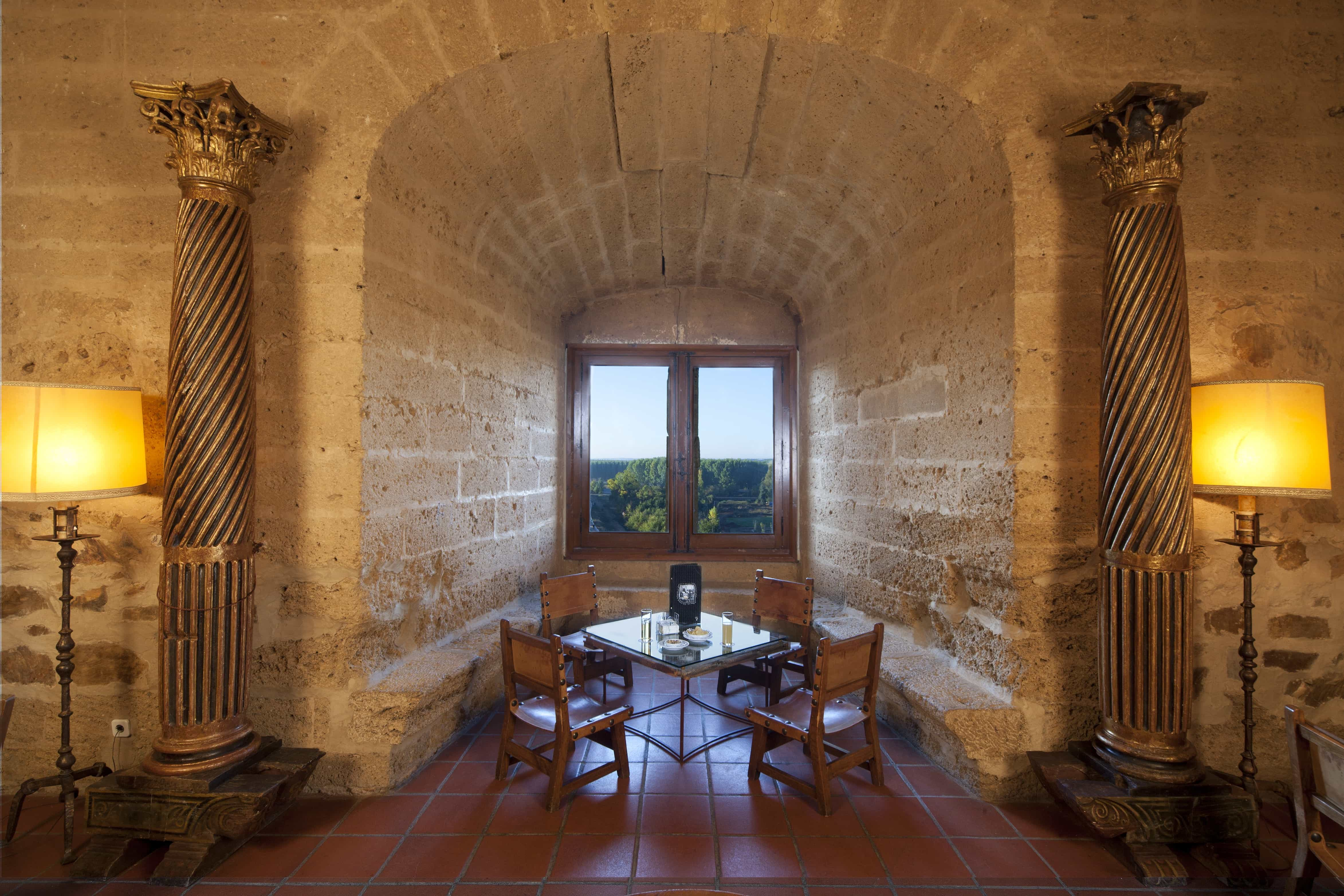 Type of kitchen
Traditional Castilian
Specialties
Dos y pingada (fried eggs with pork loin and chorizo), pepper salad from the Valleys, cod a la tranca (with roast peppers), free-range chicken a la olla paciente (stew), roast suckling lamb churro, Cistercian almond tart, Castilian custard with feos de Benavente.
Opening Hours
Coffee shop
11:00 - 24:00
The Parador
A historical enclave that overlooks the Vía de la Plata
Benavente was one of the most important stopping points on the Vía de la Plata, and as such its castle was an important political centre; a place where the union of the kingdoms of Castile and Leon was celebrated, and where Carlos V held his first council after being declared emperor.
The castle-palace was commissioned by the Counts of Benavente as an extension of the already 12th c. existing castle. The Renaissance style Torre del Caracol, completed in 1504, was one of the most important additions, and is now the architectural emblem of the Parador.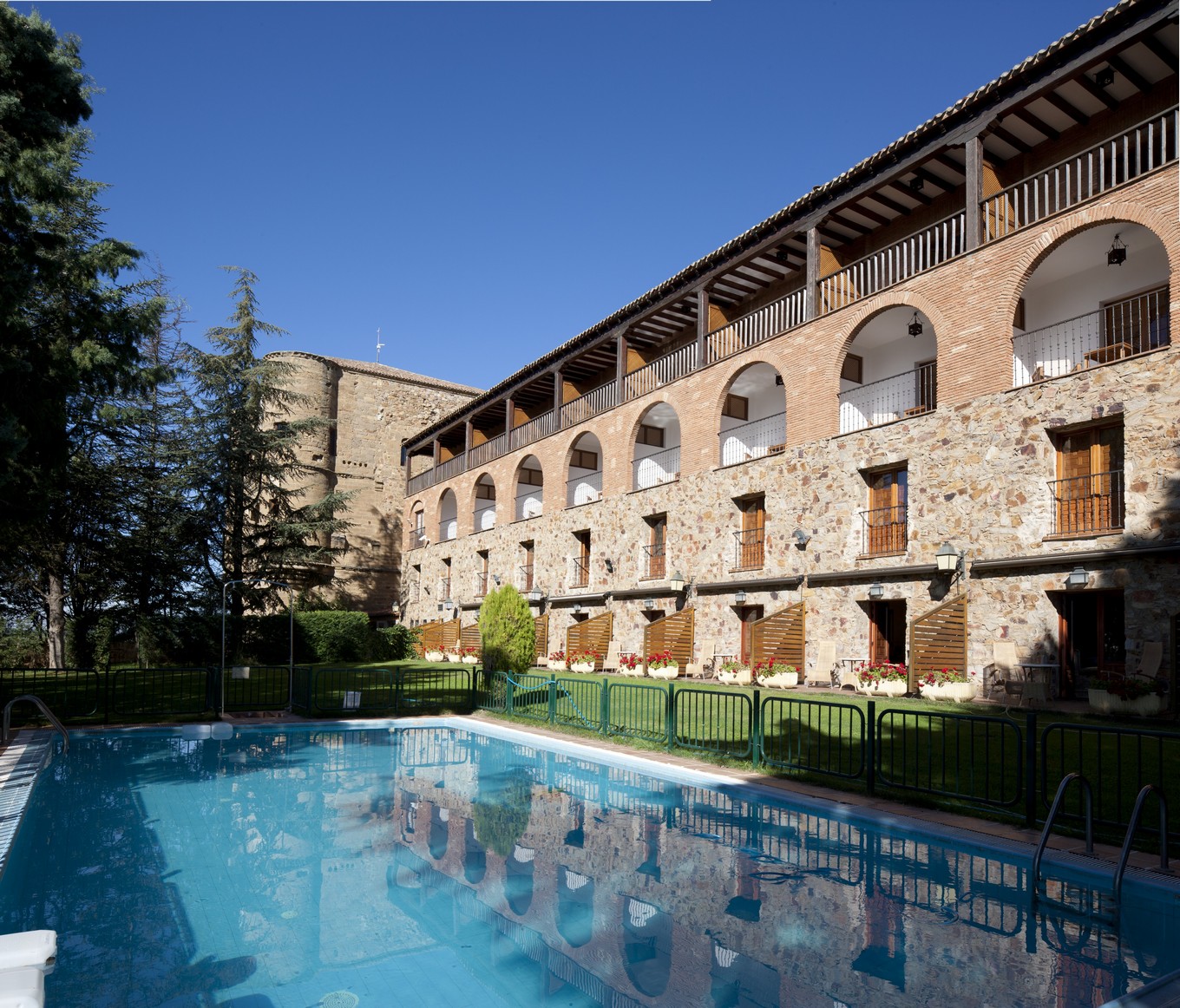 Suggestions
We also suggest these restaurants
At the Parador de Calahorra you will discover a gastronomy based on the prolific Rioja market garden. Each season guarantees a different surprise on the plate and fresh products are...
The cuisine at the Parador de Ávila is a true reflection of the gastronomy of Avila, marked by hearty dishes full of flavour. A menu which highlights the cuts of...
Regional specialities from La Mancha form the basis of the cuisine on offer at the Parador de Manzanares. A cuisine based on tradition which does not lack for iconic dishes...
The indomitable ocean that has shaped this rugged coastline over time is the source of a unique gastronomic heritage from which the Parador Costa da Morte draws. Fish and seafood...
Tradition and flavour are the basis of El Hierro's gastronomy, a reflection of a small island society limited to the use of very characteristic local ingredients. At the Parador, you...