Restaurant of the Parador de Arcos de la Frontera
Plaza del Cabildo, s/n, 11630, Arcos de la Frontera
+34 956700500
[email protected]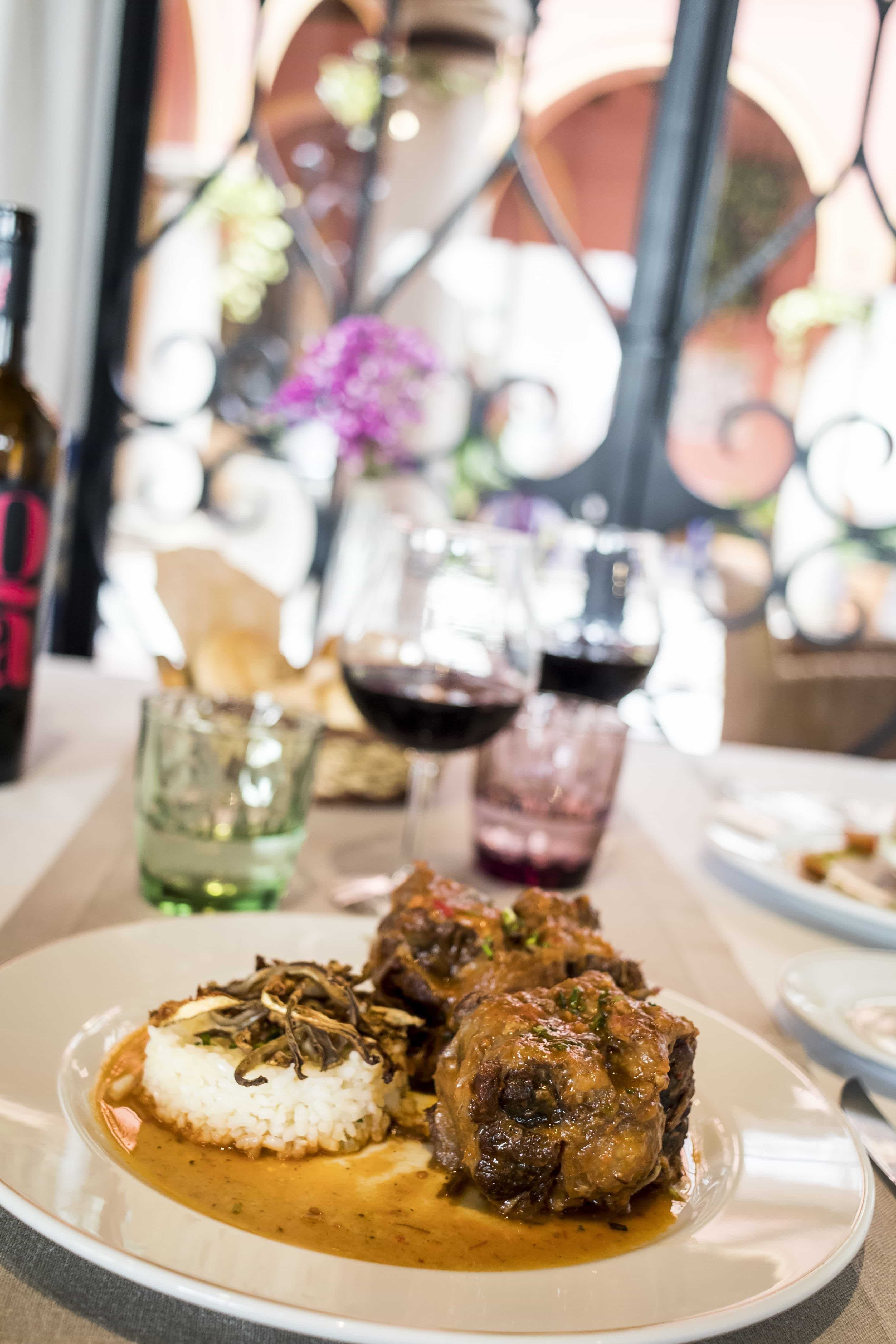 Parador
The representative cuisine of the white villages
The cuisine of this Parador in Cadiz is representative of inland Andalusian cuisine, with tapas and traditional dishes such as chard stew or the typical "ajos molineros" (made with garlic, day-old bread and vegetables). A proposal based on the local produce that goes perfectly with the wines of the area, such as dry whites, sweet wines and crianza reds.
Restaurant of the Parador de Arcos de la Frontera
A dining hall with infinite views
The dining hall of the Casa del Corregidor is a privileged vantage point perched on the summit of the crag, on the edge of a vertiginous cliff from which to contemplate spectacular views of the fertile valley of the Guadalete and endless panoramic views. At the table, within a varied menu filled with the best local produce, dishes such as aubergines with honey, roast kid, the compulsory oxtail and heavenly delights with ice cream are the stars.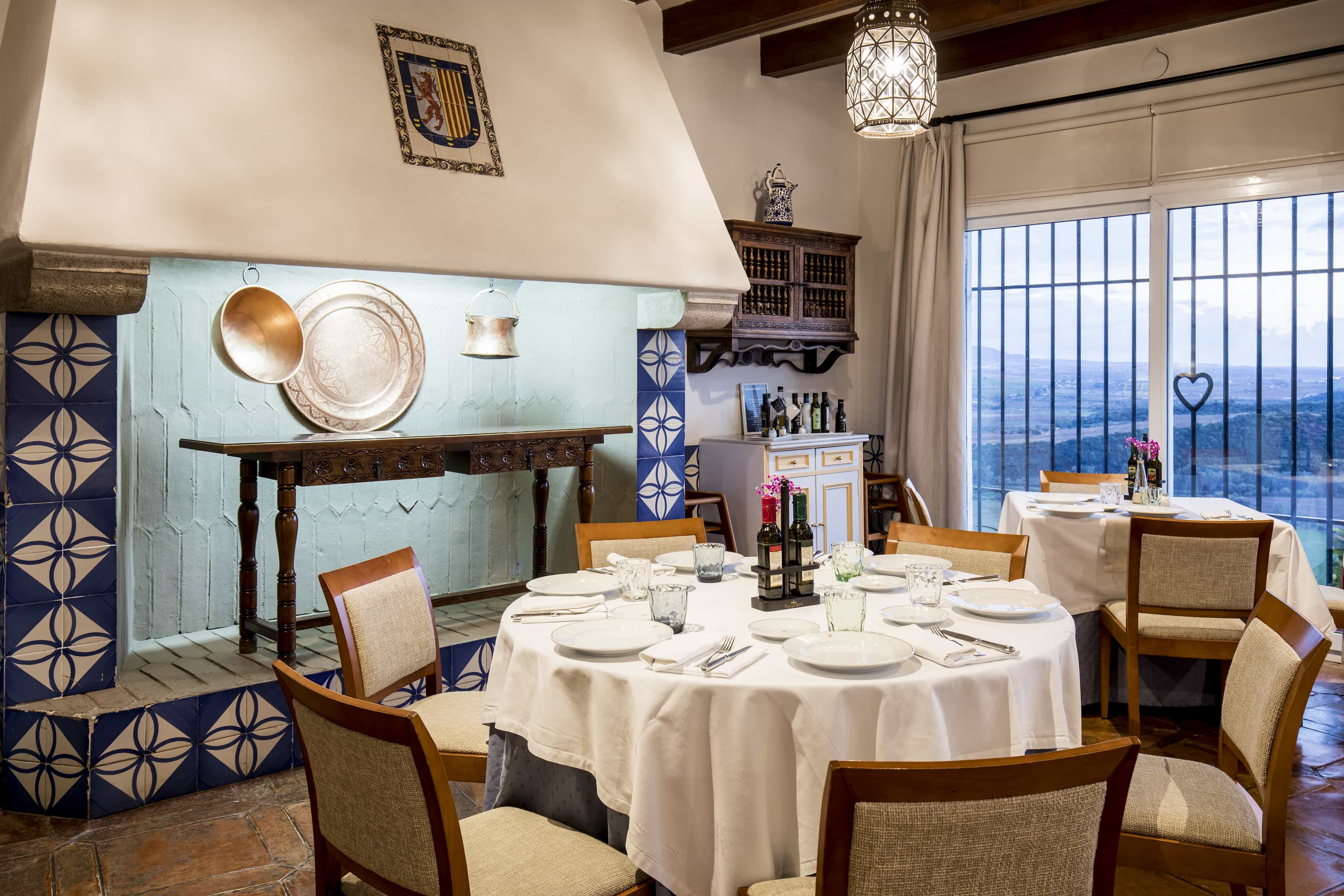 Type of kitchen
Inland and coastal Cadiz cuisine
Specialties
Roast kid, Jerez-style oxtail, tuna loin in pickled sauce, Parador custard.
Opening Hours
Coffee shop
10:30 - 23:30
The Parador
The gateway to the White Villages of Andalusia
The hotel's idyllic location makes it one of the best options for enjoying the tourist attractions of Arcos de la Frontera, one of the most visited places in the province. Steep cobbled streets take you to the old quarter, declared a National Historical-Artistic Monument and considered one of the most beautiful in Andalusia. Be sure to visit the Church of San Pedro and the Church of Santa María de la Asunción, both dating back to the 15th century.
This area is rich in wine. You can visit several wineries and vineyards, and taste exquisite wines. If you're keen on sports, and especially adventure sports, you can go caving, hiking, canyoning, free flying, paragliding or cycle touring. Another great option is a visit to Lago de Arcos, where canoes and sailing boats share the waters with the birds that come here to winter.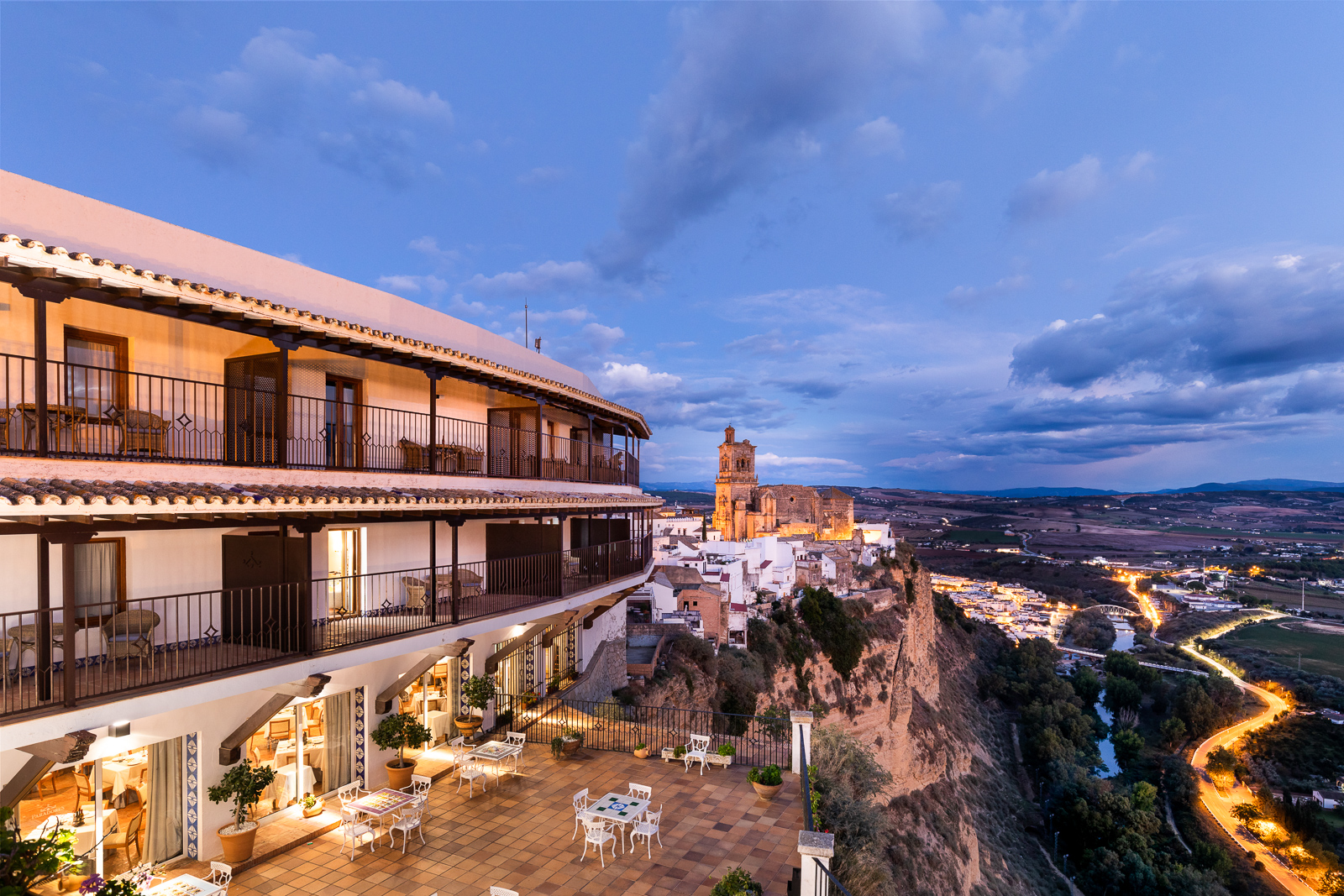 Suggestions
We also suggest these restaurants
The location of the Parador, in a privileged natural setting, determines the cuisine it offers. A place to discover the richness of the flavours of Sanabria cuisine, which draws on...
At the Parador de Málaga Golf you'll enjoy, besides sport, the famous cuisine of Andalusia with direct views of the Mediterranean Sea. A menu featuring the best local ingredients,...
At the Parador de Calahorra you will discover a gastronomy based on the prolific Rioja market garden. Each season guarantees a different surprise on the plate and fresh products are...
At the Parador de la Plasencia you'll enjoy the simple and exquisite gastronomy of Extremadura. Our cuisine allows you to try the best of the region's products: cuisine on offer...
At the Parador de Santo Estevo you'll be able to try the most exquisite dishes of cuisine from inland Galicia, prepared with the best local products. Chestnuts are one of...