Restaurant El Manzel de Ronda - Parador de Ronda
Plaza de España, s/n, 29400, Ronda
+34 952877500
[email protected]
Restaurant of the Parador de Ronda
Plaza de España, s/n, 29400, Ronda
+34 952877500
[email protected]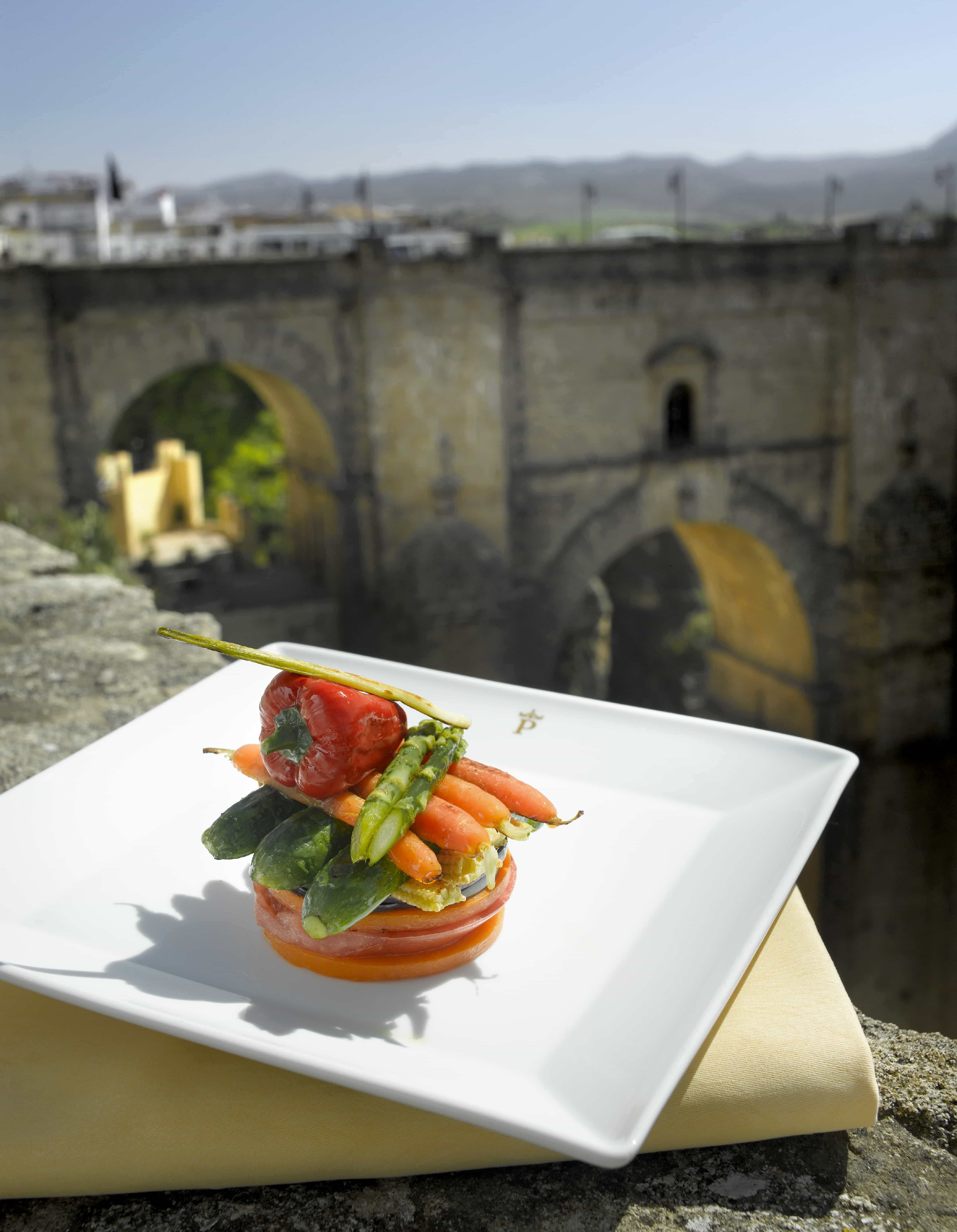 Parador
Andalusian cuisine with bullfighting reminiscences
Besides the quintessential Andalusian dishes and Mediterranean recipes, at the Parador de Ronda you can enjoy specialities from the Ronda highlands, with outstanding stews and roasts, next to the iconic Puente Nuevo and the vertiginous Tagus. Traditional dishes, many of rural origin and, in the birthplace of modern bullfighting, details recalling bullfighting in some iconic recipes. Homemade desserts stand out at this Parador.
Restaurant El Manzel de Ronda - Parador de Ronda
Malaga gastronomy to share
A complement to the traditional restaurant, El Manzel de Ronda is a gastronomic space in its own right with a more informal menu. Its cuisine, which is intended for sharing is associated with the regions of Malaga, and is based on traditional products. Jabugo acorn-fed Iberian ham, La Serranía cheeses, white garlic, mango and avocado salad, stuffed anchovies, rice with prawns, pumpkin cream, alboronia, Andalusian tapas, sirloin muffins.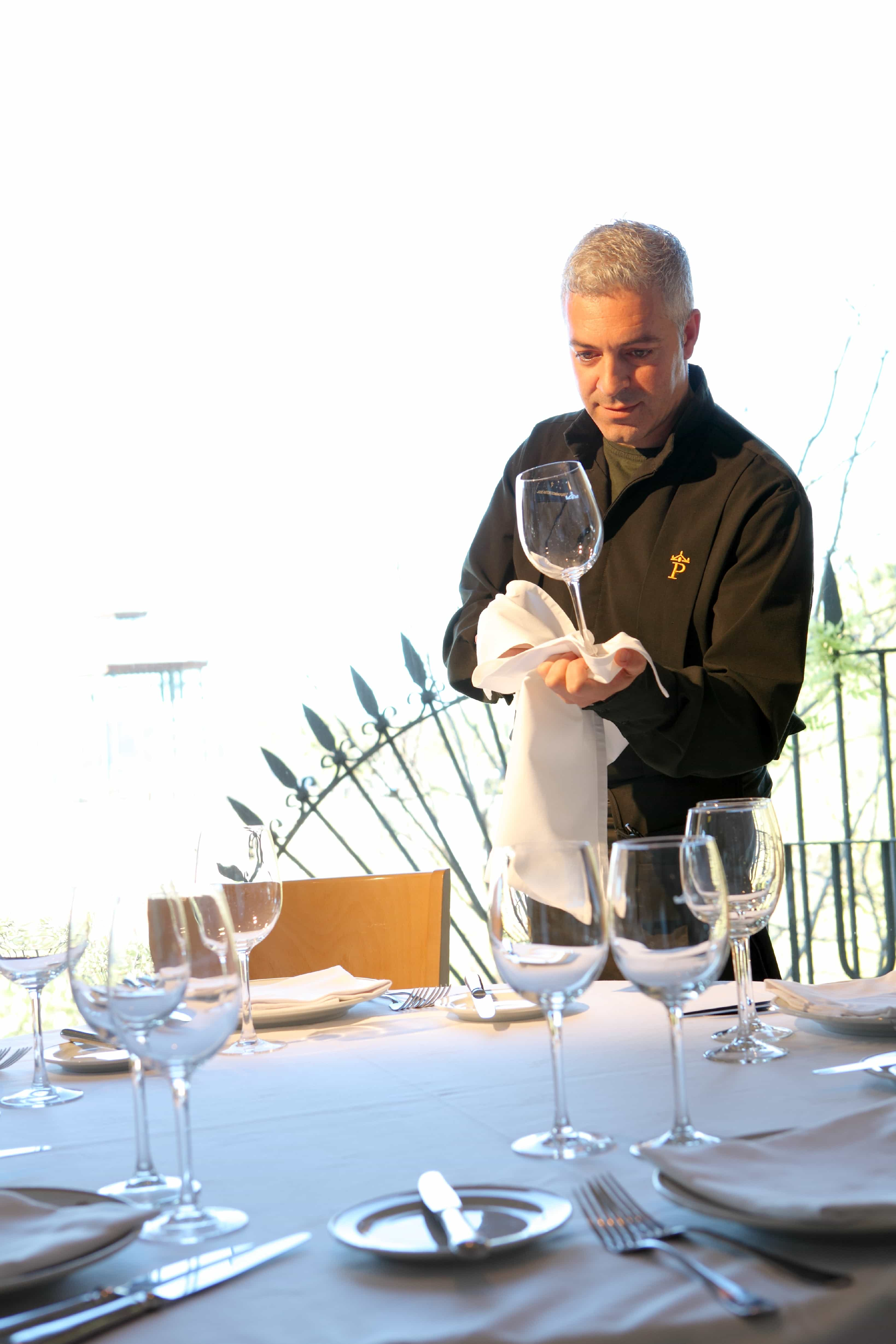 Type of kitchen
Regional Andalusian
Opening Hours
Coffee shop
11:00 - 00:00
The Parador
The best views of the Serranía
The city of Ronda is ideal for a leisurely tour, allowing you to appreciate the ancient Moorish medina on the south bank of the River Guadalevín, cross the New Bridge and walk along the Alameda del Tajo and its avenues, which are full of vegetation, to the impressive balcony over the edge of the abyss. The Puente Nuevo and the Plaza de Toros de la Real Maestranza de Caballería de Ronda are two symbols of the city and are unmissable.
Ronda's natural environment is no less beautiful than the city itself; it is surrounded by protected areas and the Sierra de la Grazalema, Sierra de las Nieves and Los Alcornocales Natural Parks.A superb setting for a unique city.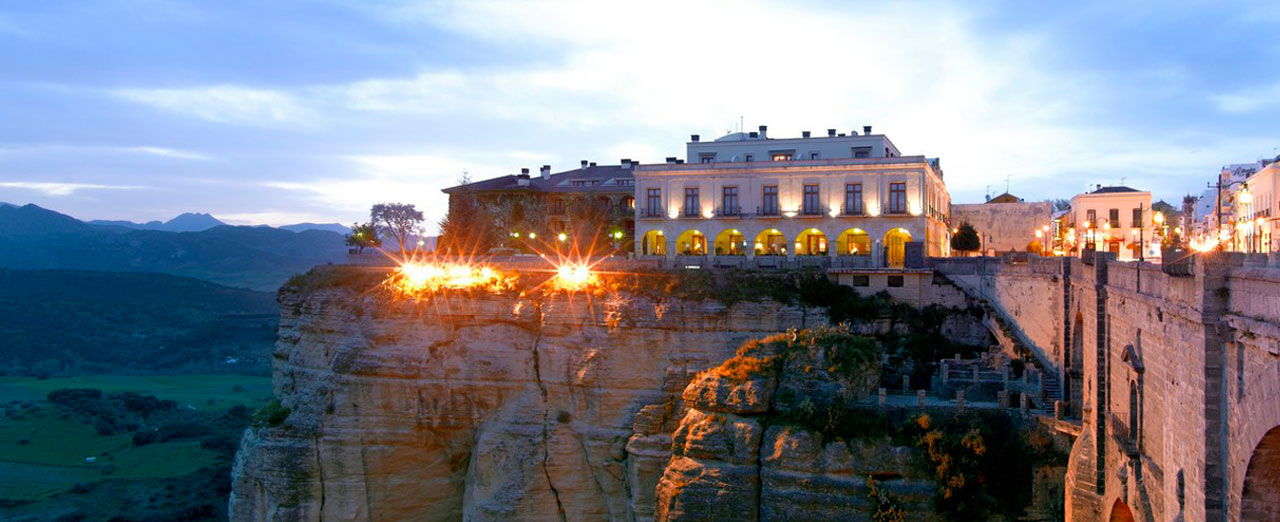 Suggestions
We also suggest these restaurants
The proximity of Morocco and Andalusia has left its mark on Ceuta's cuisine in terms of flavours, aromas and colours. A cuisine with Andalusian and Moroccan influences based largely on...
The Parador de Verín offers a breakfast service. It does not have a restaurant, but one is available at the nearby Parador Castillo de Monterrei (located just 600 metres away,...
The menu of the Restaurant of the Parador de Almagro is a reflection of the rich and varied regional cuisine of La Mancha. Among the specialities you will be able...
At the Parador de Málaga Golf you'll enjoy, besides sport, the famous cuisine of Andalusia with direct views of the Mediterranean Sea. A menu featuring the best local ingredients,...
The Parador de Tordesillas offers the perfect combination of traditional Castilian cuisine and local produce. Discover a variety of stews based around pulses, roast lamb or suckling pig accompanied by...