Restaurant El Bodegón - Parador de Chinchón
Los Huertos, 1, 28370 , Chinchón
+34 918940836
[email protected]
Restaurant El Convento - Parador de Chinchón
Los Huertos, 1, 28370 , Chinchón
+34 918940836
[email protected]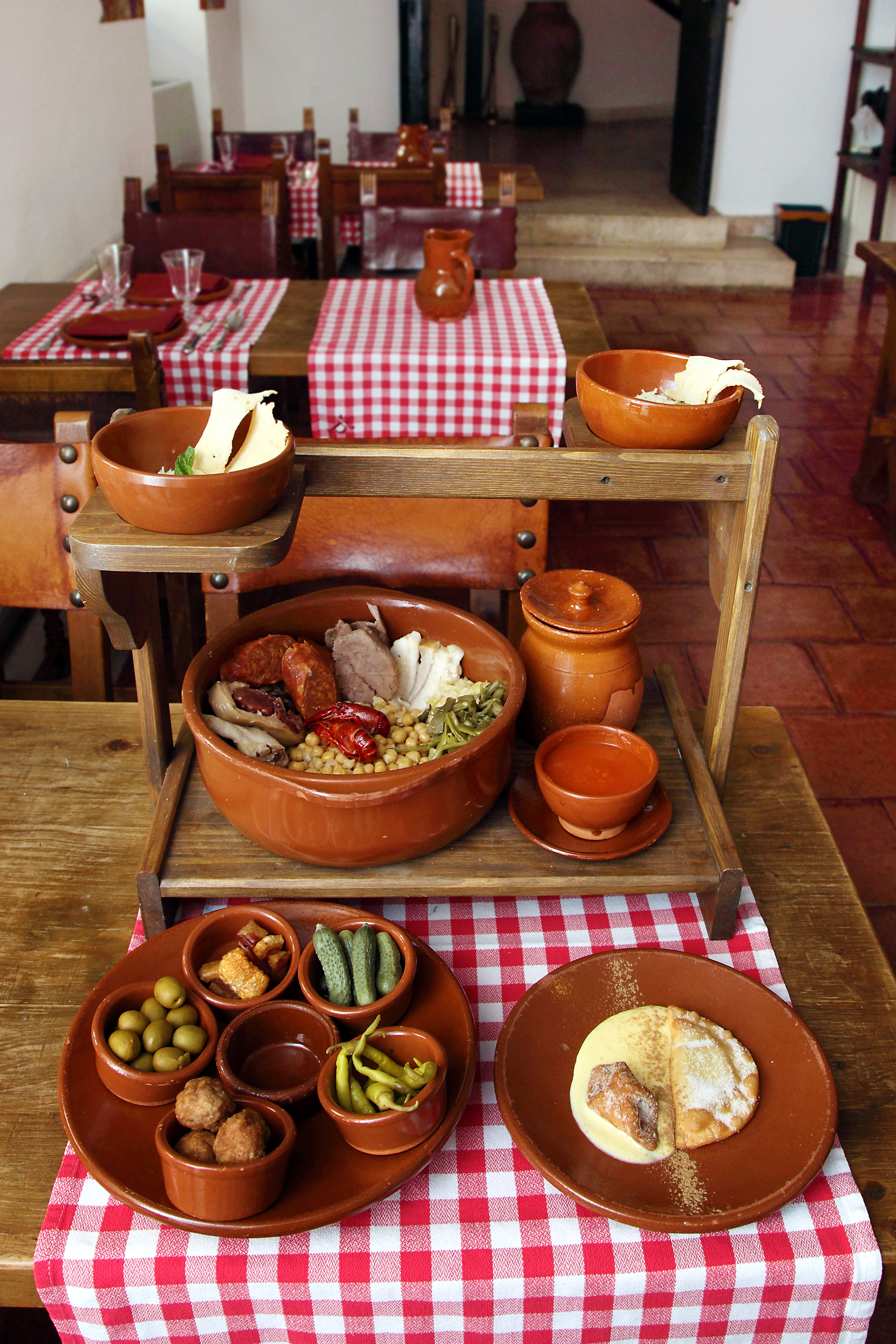 Parador
Typical Madrilenian cuisine
The gastronomic offer of the Parador de Chinchón is typical from Madrid, as is characteristic of the capital of garlic and aniseed, two products that have left their mark on its recipes. Roasts, soups and stews stand out, and in winter it is a place of pilgrimage to try the local variant of the typical cocido madrileño stew.
Restaurant El Bodegón - Parador de Chinchón
A stronghold of taba bean stew
The restaurant El Bodegón is a vaulted thematic space where we exclusively offer the complete cocido de taba (bean stew). A gastronomic speciality served in earthenware dishes which is a local variant of the typical cocido madrileño, made with top quality raw materials, and which as its main distinguishing feature incorporates crayfish into the recipe.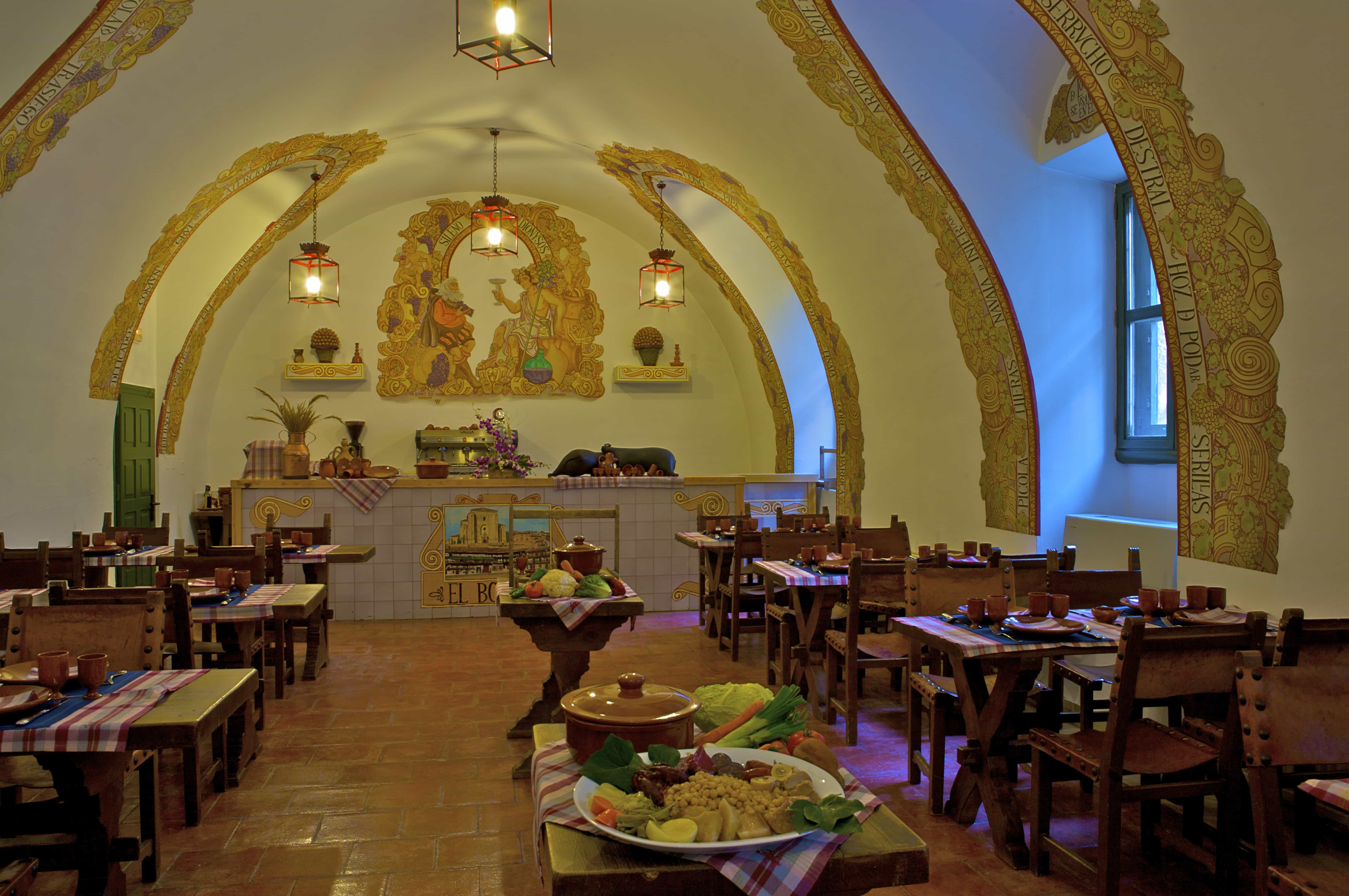 Type of kitchen
Traditional from Madrid
Specialties
Roast shoulder of suckling lamb, roast suckling pig, cod au gratin and Manchegan pisto (similar to ratatouille), caramelised aniseed cream tartlet with home-made coffee ice cream, taba bean stew.
Opening Hours
Lunch
De 13:30 a 16:00 (open during the autumn-winter months)
The Parador
The modern charm of History
The convent has a glazed cloister with a spectacular collection of religious art accessible by guests at any time of the year. Outside, the fountain and the verdant courtyard are the best places in which to have a coffee in spring mornings or to relax in summer evenings. You can also relax in the swimming pool, which is located in the former stables and is one of the most characteristic places in the Parador.
A few metres from the Parador is the Plaza Mayor, the most iconic image of Chinchón. Its more than 200 green wooden balconies have starred in countless films and the square's arena continues to host bullfighting spectacles. The town, surrounded by the vineyards and olive groves of the Vega del Tajuña, is only 45 kilometres from Madrid.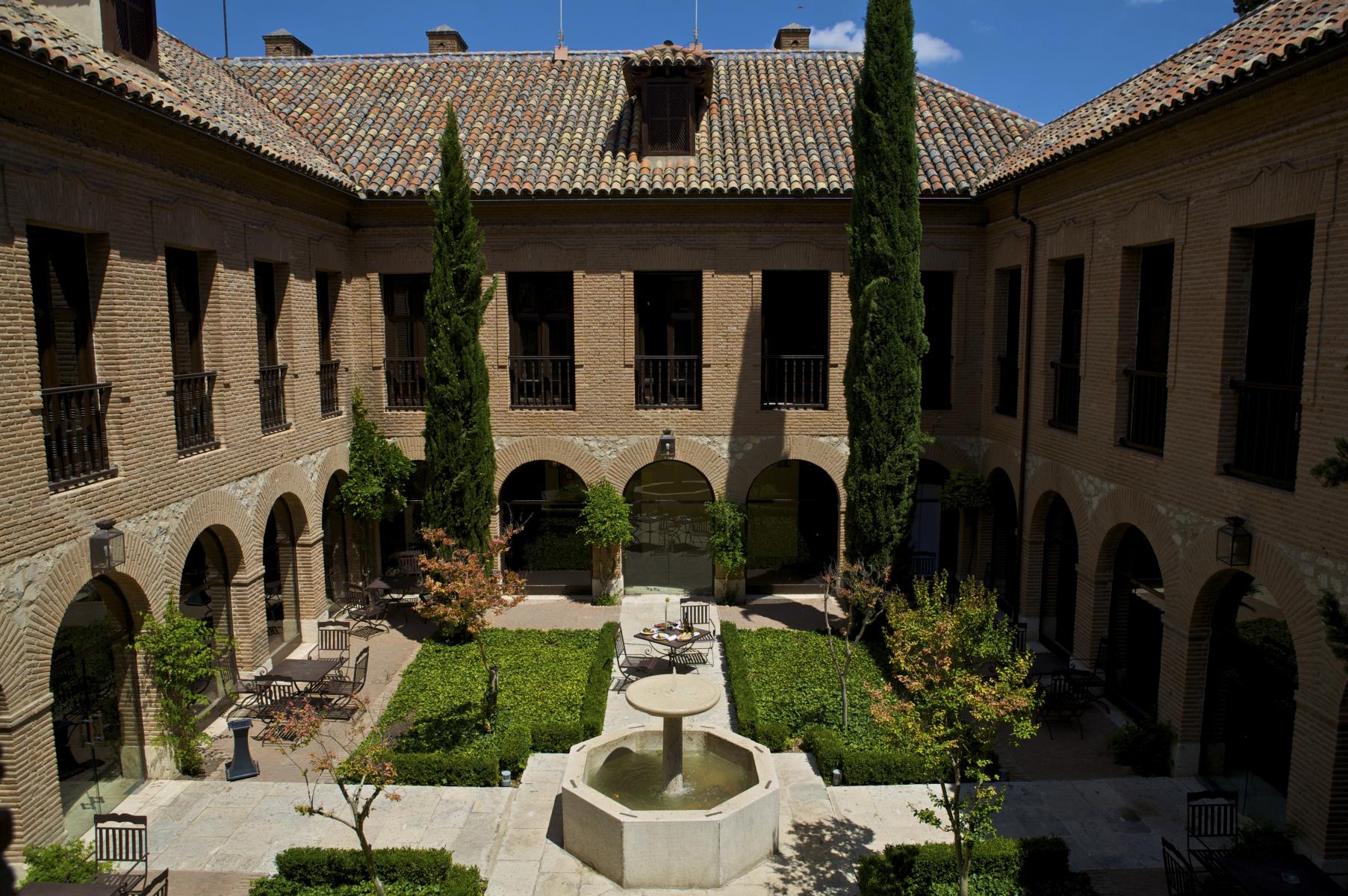 Suggestions
We also suggest these restaurants
Mojácar is seafaring, but its gastronomy also reflects the traditional cuisine of the interior, with vegetables, pasta, game, free-range meats and Alpujarras stews. At the Parador you can savour exquisite...
Inland Catalan cuisine is expressed in all its glory at the Parador de Lérida. Quality local ingredients, traditional recipes with a modern twist and excellent service are the core of...
At the Parador de Las Cañadas del Teide you'll discover, at the foot of the volcano and under a spectacular blanket of stars, the genuine flavours of the Canary Islands....
The traditional gastronomy from Jaén that the Parador de Jaén boasts is heir to the Andalusian tradition and is reminiscent of the sheperds' cuisine. Its main ingredients come from the...
We invite you to discover our cuisine, the heir of Arab gastronomy as evidenced by its taste for spieces and use of fruit and vegetables; and it enriched by the...