Restaurant dos Reis - Parador de Santiago de Compostela
Praza do Obradoiro, 1, 15705, Santiago de Compostela
+34 981582200
[email protected]
Restaurant Enxebre - Parador de Santiago de Compostela
Praza do Obradoiro, 1, 15705, Santiago de Compostela
+34 981582200
[email protected]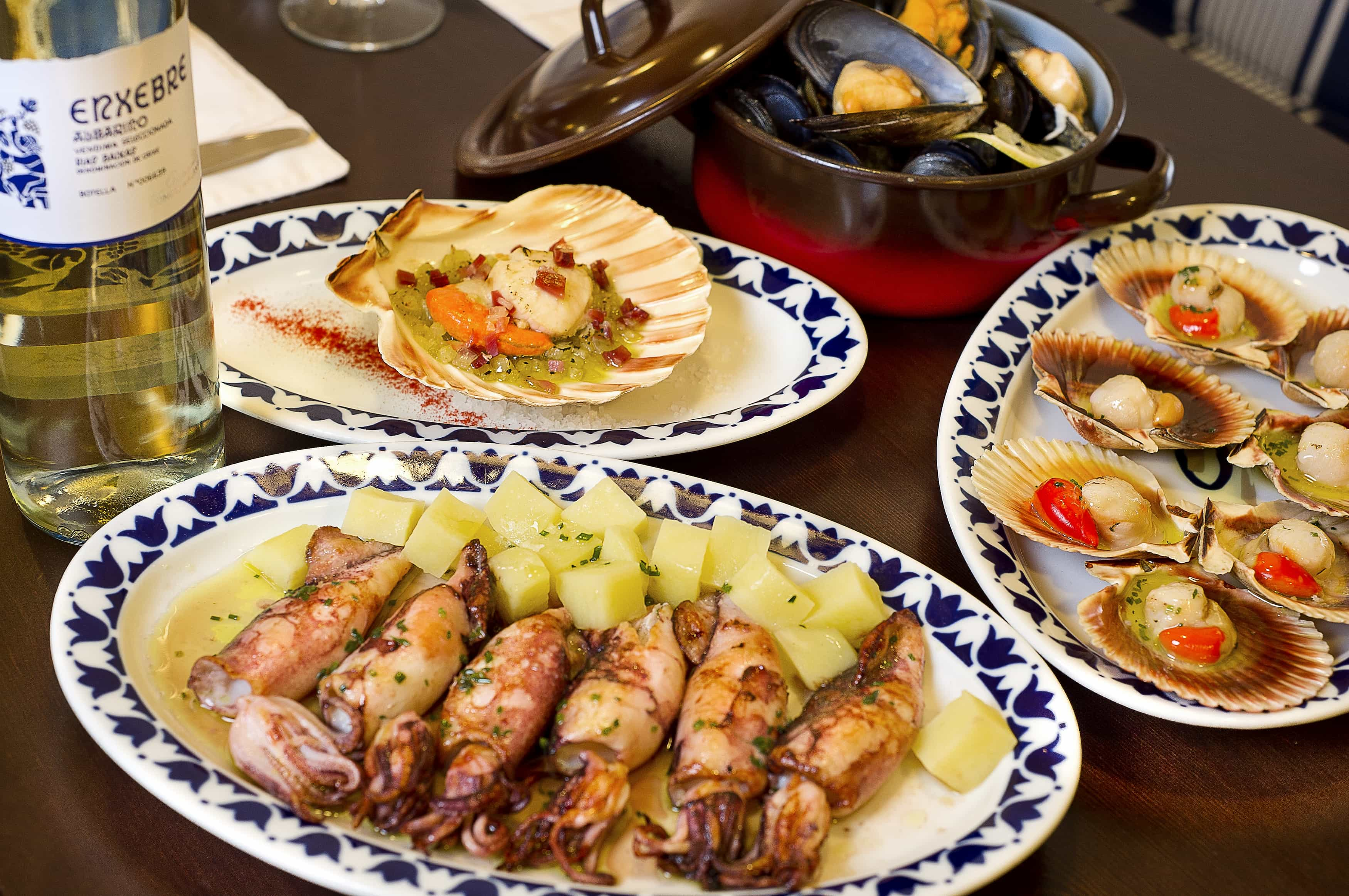 Parador
A temple of culinary pilgrimage
The Hostal dos Reis Católicos has two restaurants, both of which offer the best Galician cuisine with the highest-quality market products: one with creative and regional cuisine with a modern twist, and the other more traditional. The Parador maintains the custom of offering a free meal to the first 10 pilgrims who pass through its doors and show they are walking the Way of St. James.
Restaurant dos Reis - Parador de Santiago de Compostela
Culinary luxury opposite the cathedral
Dining in the luxurious dining room with spectacular stone arcades at the world's oldest inn is an experience that takes you back in time. The menu includes Galician fish and meat, cheeses, empanada, mussels, scallops, variegated scallops and sea urchin au gratin, octopus a feira and Galician broth, among others.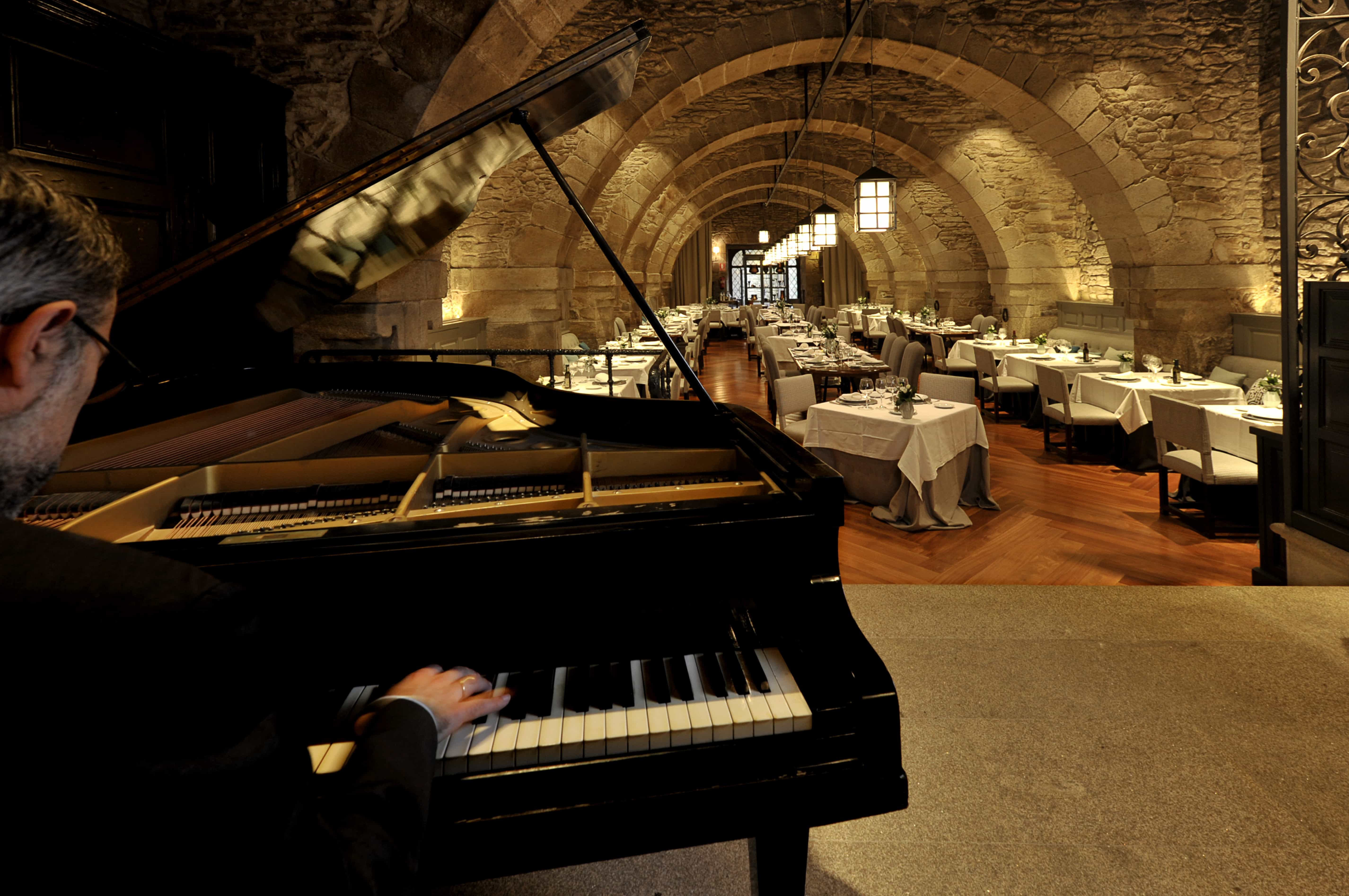 Type of kitchen
Traditional Galician
Specialties
Caldeirada dos Reis (lobster, scallops and prawns), estuary seafood, Galician beef sirloin, octopus, rice with molluscs, Galician pie.
Enxebre Restaurant: From 13.00 to 16.00 for lunches and from 20.30 to 23.30 for dinners.
Dos Reis Restaurant: From 13.30 to 15.45 for lunches and from 19.45 to 22.45 for dinners.
The Parador
The oldest hotel in Spain
The Hotel has the largest collection of Madrid School paintings in the Paradors collection. In Santiago de Compostela alone, more than 140 works by artists including Martínez Novillo, Álvaro Delgado and Menchu Gal are on display.What's more, the Parador has a business centre with large-capacity, spacious rooms for holding corporate and private events and celebrations of all kinds; it is equipped with the best technology and services to guarantee their success.
Beyond the Camino de Santiago, the city offers visitors a multitude of options, such as walking routes to discover the monuments in its streets and squares, walks through its parks and gardens and, if you have time, excursions to explore the Galician estuaries.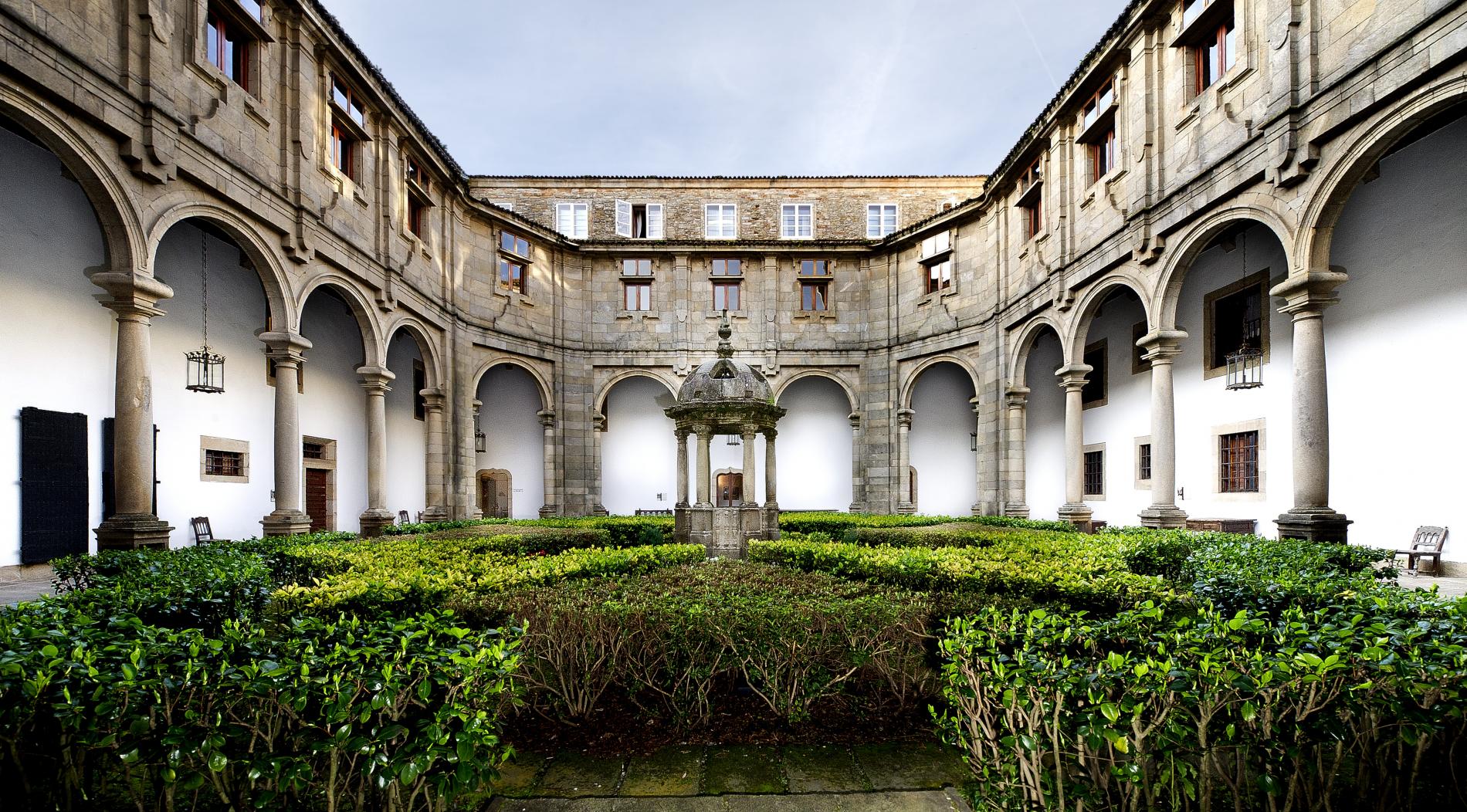 Suggestions
We also suggest these restaurants
The gastronomic offer of the Parador de Benavente oozes authenticity, which characterises the delicious and sober gastronomy of Zamora, marked by the highest quality raw materials from its famous local...
Albacete's gastronomy is one of the richest and most diverse within the cuisine of La Mancha. The menu of the Parador's restaurant features delicious game meat dishes, such as partridge,...
At the Parador de Málaga Golf you'll enjoy, besides sport, the famous cuisine of Andalusia with direct views of the Mediterranean Sea. A menu featuring the best local ingredients,...
The Parador de Tordesillas offers the perfect combination of traditional Castilian cuisine and local produce. Discover a variety of stews based around pulses, roast lamb or suckling pig accompanied by...
As an exponent of traditional mountain gastronomy with a modern twist, the Parador de Limpias offers a wide variety of local produce and some iconic specialities of Cantabrian cuisine. Hearty...