Praza do Contralmirante Azarola Gresillón 15401 Ferrol (A Coruña)
Register number: H-C-9901
Nature, architecture and history
Parador de Ferrol
In the center of this naval and military town by the sea, in the emblematic neighborhood known as La Magdalena, stands the Parador de Ferrol, a stately home with a nautical air. The hotel is a typical Galician mansion with white glass-enclosed balconies, surrounded by a delightful maritime atmosphere. The décor features nautical elements, including maps of the world and navigation instruments. Surprises include an old ship's lantern by the main staircase. Some of the spacious guest rooms offer a view of the port and magical spots in various places around the hotel reveal magnificent panoramic views of the arsenal buildings and the ría.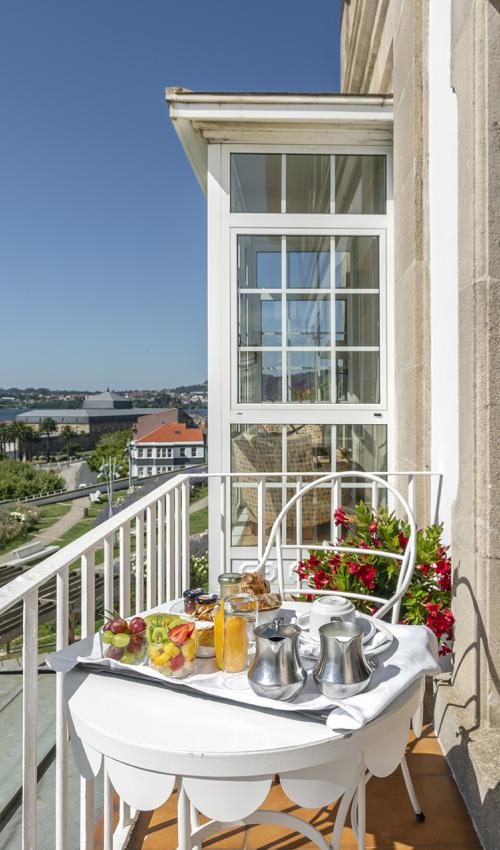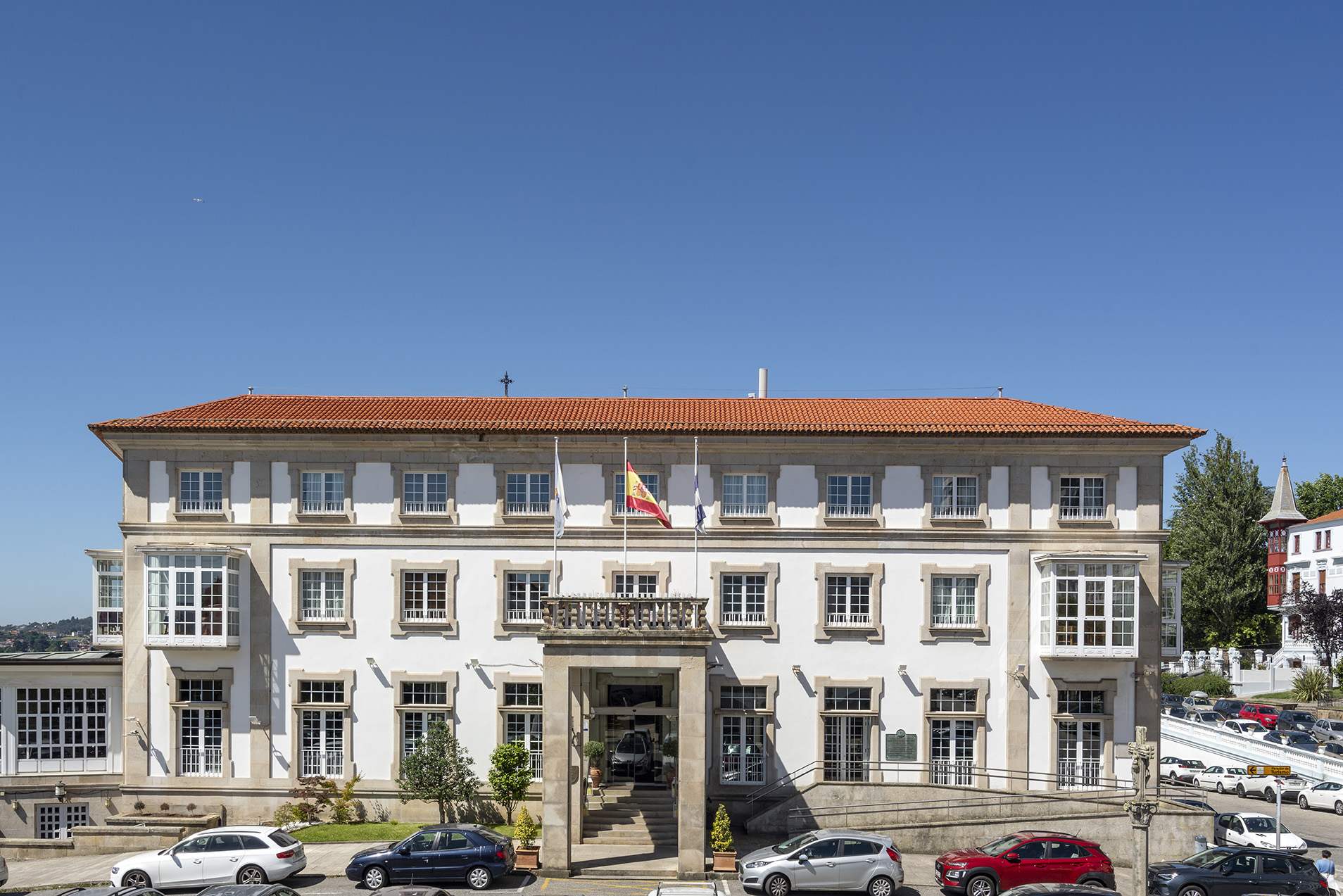 Ferrol was built to look out to sea, protecting itself from the invasions it faced. The military arsenal is one of the city's most emblematic locations and is closely linked with its history as a naval and military center. It is situated opposite the avenue known as Los Cantones or Alameda de Suances.  The silhouette of industrial activity in the city, including the shipyards, the immense beaches and the magical coast that surrounds them all make Ferrol an appealing destination where visitors can enjoy nature, architecture and history.
Right here in La Magdalena neighborhood, just outside the Parador, you will enjoy beautiful sights such as San Roque Fountain, which bears the oldest coat of arms in the city on its stone front, San Xiao Church and the Jofre Theater, one of the most important examples of theater architecture in Spain. A little over twenty minutes away by car, in the municipality of Mugardos, you can visit San Felipe Castle, another beautiful military fortress on the ria of Ferrol.
The Parador de Ferrol invites you to relax, to discover a city filled with history and to enjoy the exquisite Galician cuisine, which will never fail to please your palate.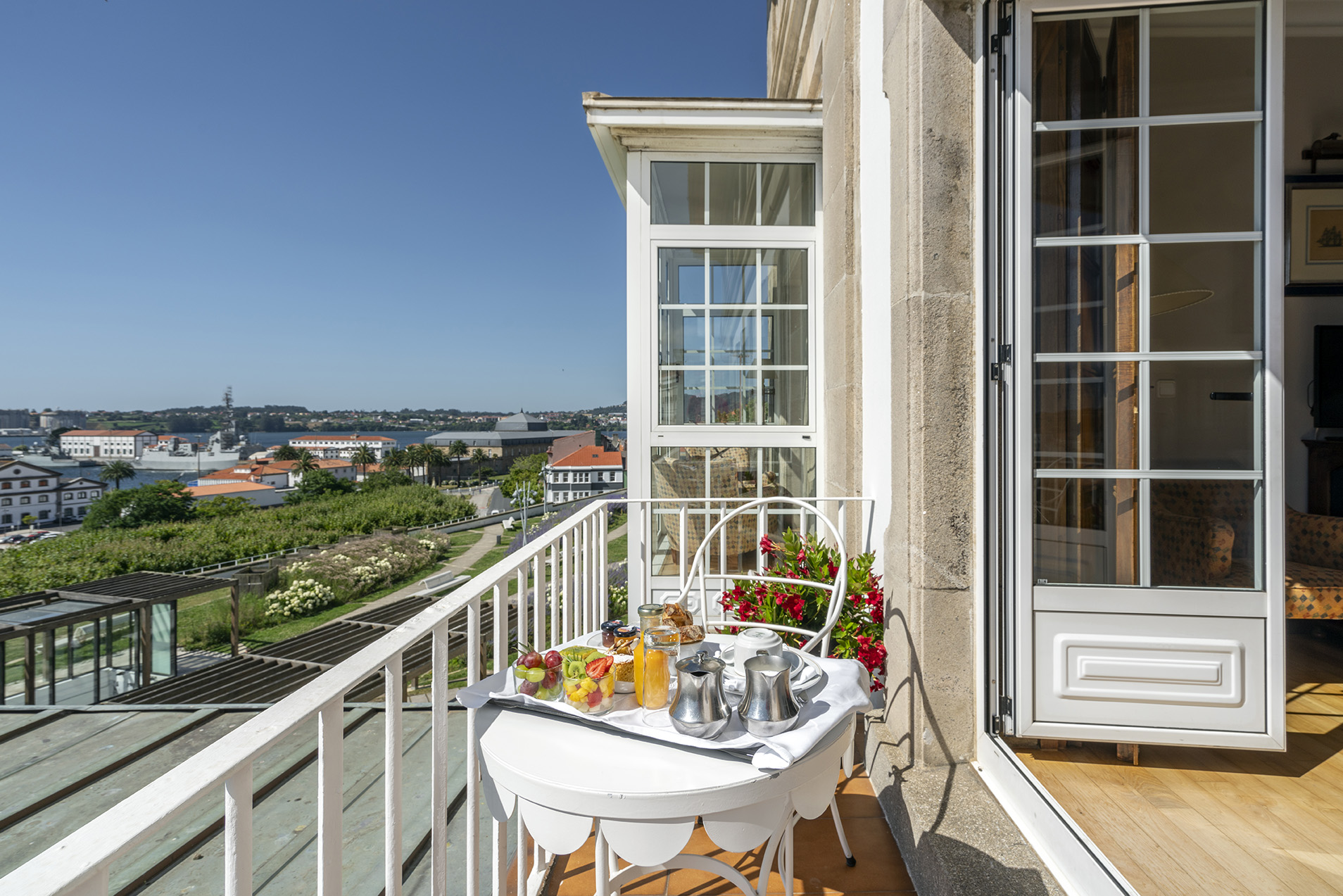 Rooms
The rooms at Paradores combine design and modern services to perfection. In each room you can enjoy the comfort and elegance of the design and furnishings, and the best views in destinations you will want to return to again and again.
Services and facilities
All the comforts you need
air conditioning
Elevator
Laptop safe
Conferences and meetings
Gastronomic space
Handicapped facilities
Minibar with a carefully selected selection of products
Flat screen TV
Restaurant
Hairdryer
Room service
Laundry and ironing service
Digital press and magazines service
ChromeCast technology
Free Wifi
The gastronomy of the Parador
The best regional cuisine in unique spaces
Paradores offers the exclusive experience of enjoying regional, local and local cuisine in unique spaces. Our cuisine is strongly linked to the places where the 98 hotels are located, presenting the best gastronomy from the different Spanish regions. Pioneers in local cuisine, we have reinforced our commitment to local products in search of the best raw material and reaffirming our commitment to sustainability.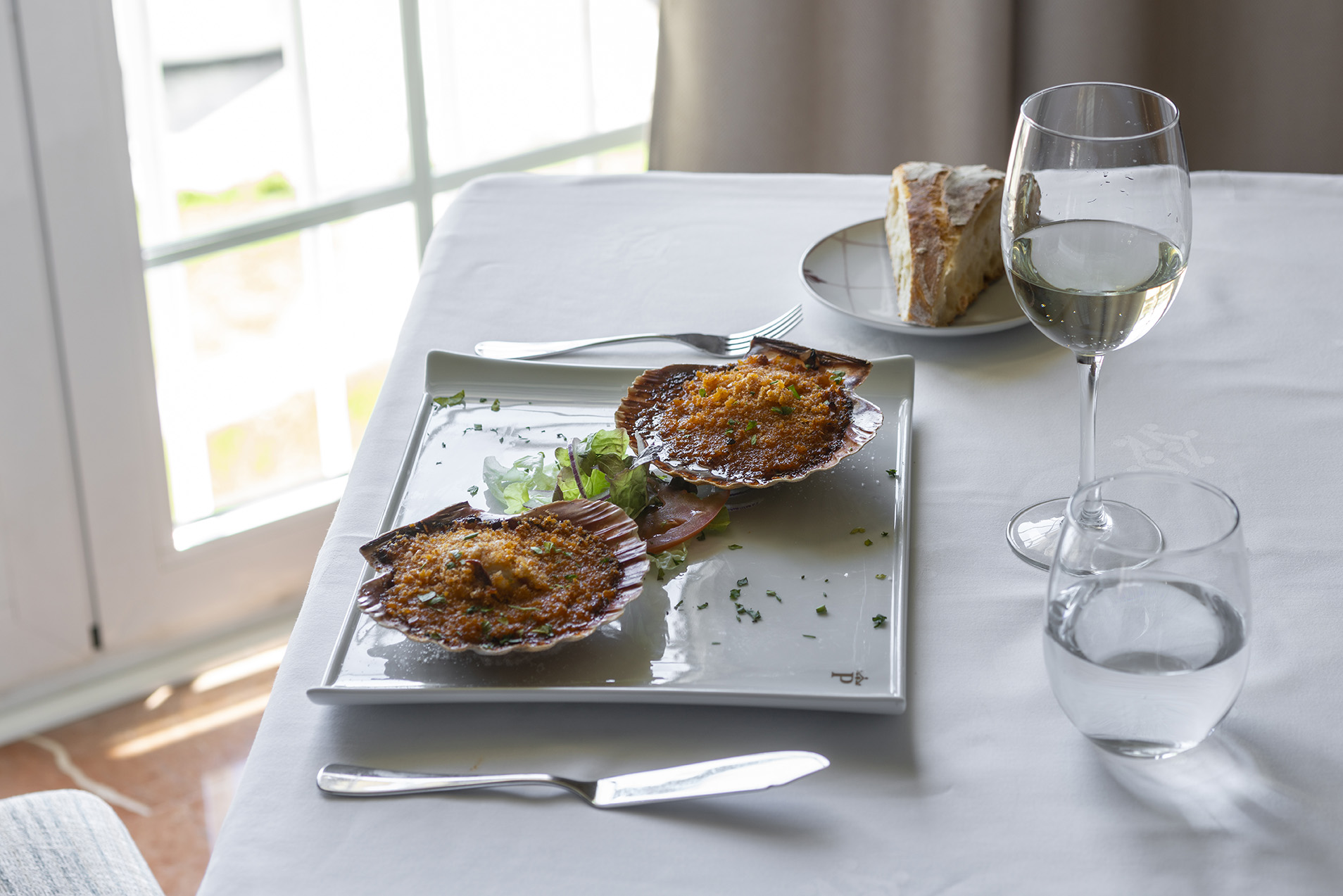 Offers
Take advantage of the Paradores offers
Now, being a Amigo de Paradores has even more benefits: 5% off the Parador rate for your online bookings.
Live your passion for golf with a one-night stay with breakfast and 9-hole green fee.
Exclusive offer for higher levels of the Amigo card
Offer for clients holding the official Pilgrim's accreditation who are completing the Camino de Santiago.
What to do?
Explore the surroundings in Ferrol
Ferrol es una ciudad marinera que mantiene el encanto de su origen pesquero en sus calles y tradiciones. Los barrios de Ferrol Vello, el barrio modernista de La Magdalena, las Murallas de La Cortina del siglo XVIII, o los castillos de San Felipe y la Palma son parte de sus atractivos. Como también lo es el Arsenal Militar, construido en el siglo XVIII y estrechamente ligado a la historia de la ciudad como centro de construcción naval. En el interior de su recinto se encuentran el Museo de la Construcción Naval, el Museo Naval y la Biblioteca de la Zona Marítima del Cantábrico.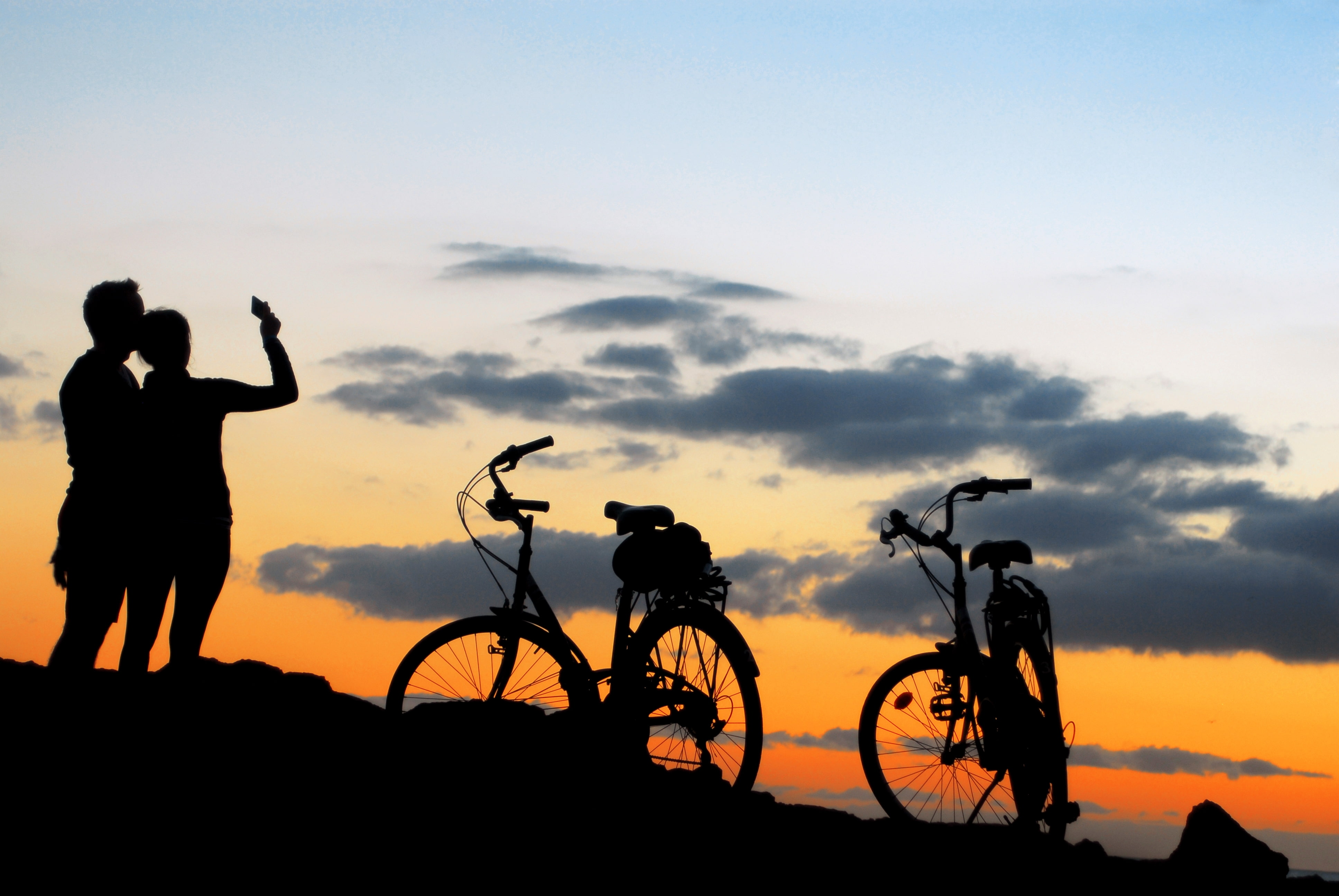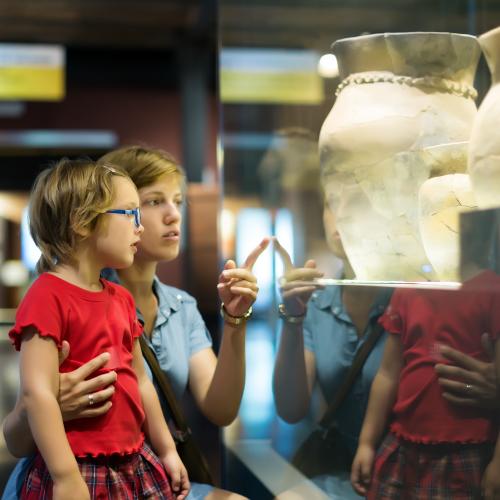 La comarca es también rica en elementos naturales, contando con numerosas playas abiertas al Océano Atlántico, espectaculares cabos y miradores naturales, y parques naturales como el de Fragas do Eume. Otras villas cercanas que merecen una visita son Cedeira, Ortigueira y Cariño hacia el Norte, y Pontedeume y Betanzos hacia el Sur. Visita obligada también son las ciudades de A Coruña y Santiago de Compostela.
Halls
Celebrate your event in our halls
Suggestions
We also suggest these Paradors
Puebla de Sanabria is a Medieval village surrounded by a rich natural heritage. This is the setting of the Parador de Puebla de Sanabria, a low-built stone building built, with...
If you're a lover of design, the Parador de Cádiz will fascinate you. A modern jewel of construction, it has breath-taking views of the bay from every point: its terraces,...
The Parador de Vic-Sau is in the vicinity of Vic, in the county of Osona, a stone's throw from the Sau reservoir and surrounded by the Guilleries mountain range. The...
History and modernity go hand in hand at the Parador de Alcalá de Henares to make a unique combination. The building itself, made up of three restored 17th c. convent...
The Isla Bonita is the dream destination for all lovers of nature, tranquillity, adventure sports and astronomy. The Parador de La Palma is the perfect place to explore all its...