Avda. Duque de Nájera, 9 11002 Cádiz
Register number: H-CA-00100-CIUDAD
Innovation and design in Western Europe's oldest city
Parador de Cádiz
If you're a lover of design, the Parador de Cádiz will fascinate you. A modern jewel of construction, it has breath-taking views of the bay from every point: its terraces, its spacious rooms, its exclusive swimming pool and its relaxing SPA. Enjoy exquisite delicacies at the restaurant and tapas bar. Our event rooms are an ideal place to make your most exclusive celebrations a guaranteed success. La Caleta beach is just a stone's throw from the hotel, inviting you to walk along the promenade, a witness to the years when the port was an important link to the New World, and where you'll be reminded of the beautiful image of Havana's Malecón.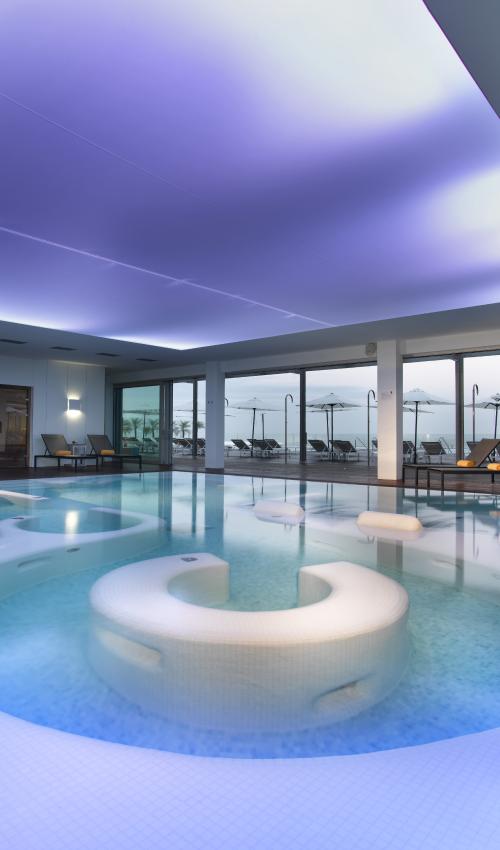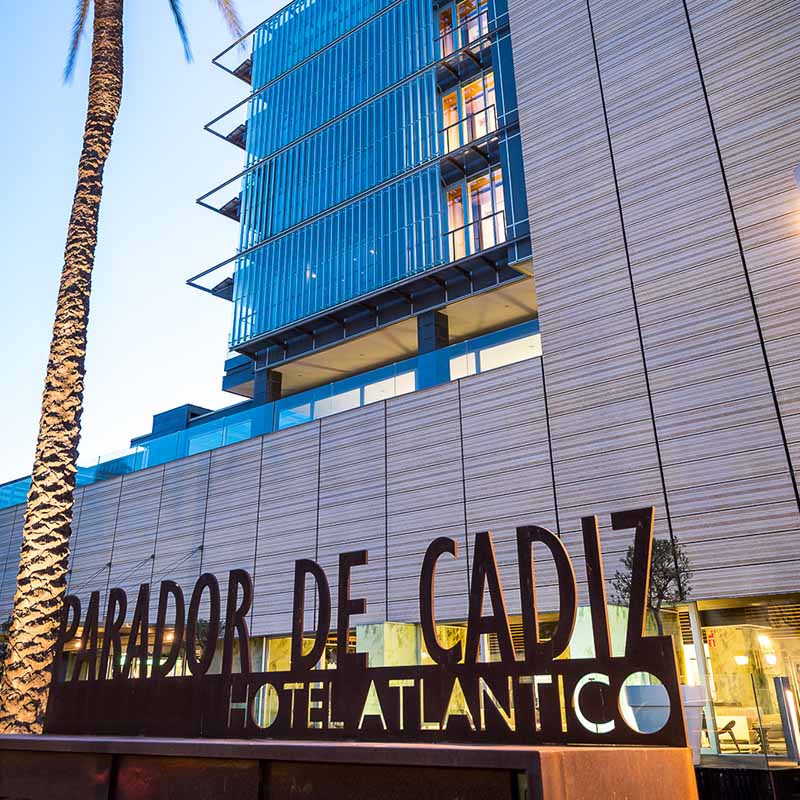 The Cathedral of Cádiz is another example of the city's colonial splendour. Its dome can be seen from the sea like a lighthouse. The air you inhale in Cadiz will seduce you, as will its charming neighbourhoods such as Pópulo, the oldest neighbourhood, and that of Santa María which reveals beautiful Baroque houses and plazas such as San Juan de Dios. Have a taste of pescaito, fried fish platters, or head to Zorrilla street with its bars and tapas, that will make you fall in love with the joy that emanates in this city.
Feel this same joy at the Cadiz carnival, the festival par excellence, when the entire city dresses up in costumes and the streets are filled with parades and wild abandon. The Falla Theatre, which hosts the Cadiz Carnival Group Contest, is the epicentre of the chirigotas, where you'll laugh like you've never laughed before and discover that Cadiz and its people are unique.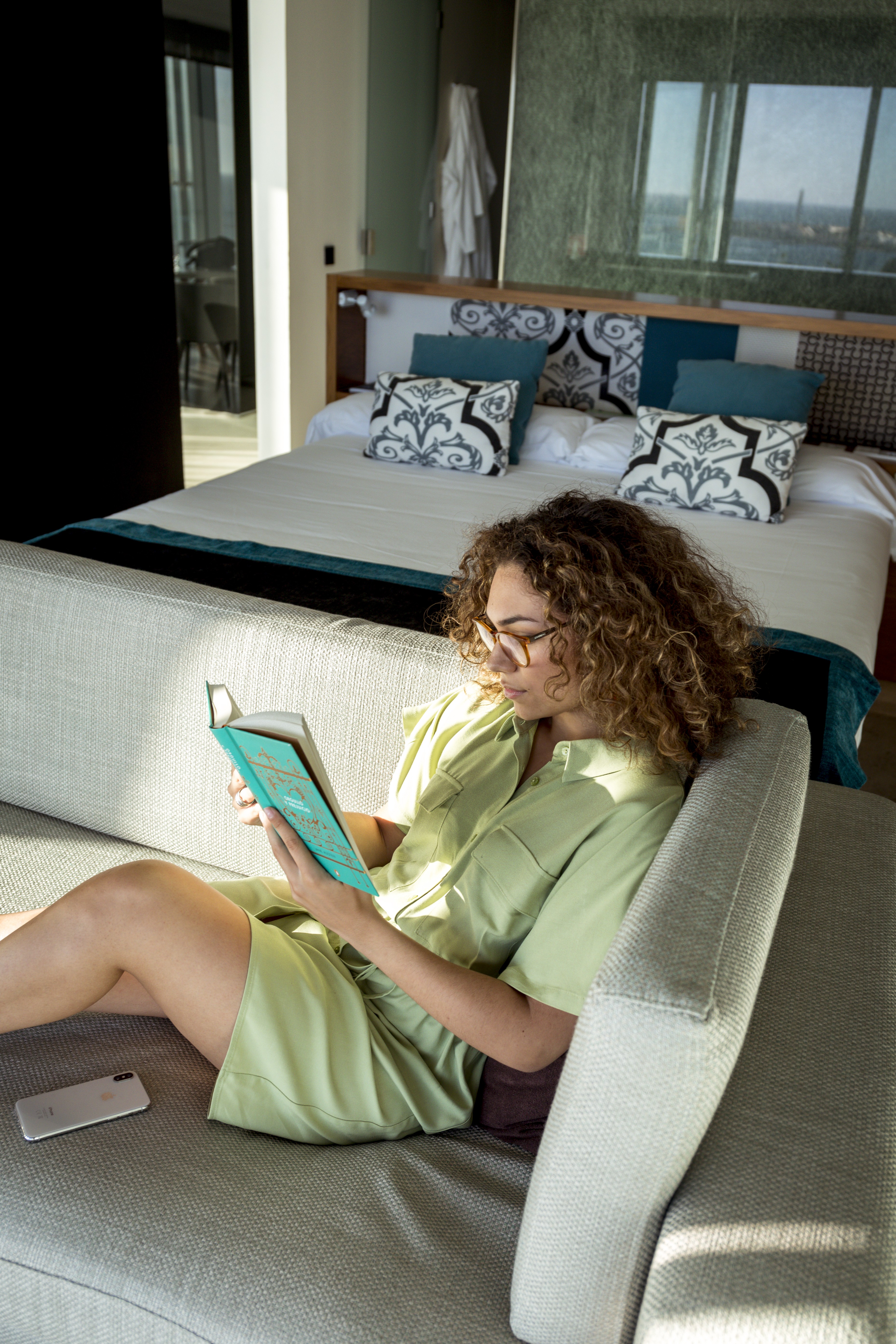 Rooms
The rooms at Paradores combine design and modern services to perfection. In each room you can enjoy the comfort and elegance of the design and furnishings, and the best views in destinations you will want to return to again and again.
Services and facilities
All the comforts you need
air conditioning
Elevator
Laptop safe
Convention center
Conferences and meetings
Breakfast in the room
Gastronomic space
Handicapped facilities
Paid parking
Gym
Minibar with a carefully selected selection of products
Flat screen TV
Playground
Seasonal swimming pool
Electric car charging station
Restaurant
Treatment room
Sauna
Hairdryer
Room service
Laundry and ironing service
Spa
ChromeCast technology
Free Wifi
Work area with internet access
La gastronomía del Parador
En la festiva cocina gaditana son imprescindibles productos de alta calidad como los pescados y mariscos de la Bahía de Cádiz y del Estrecho, los vinos y vinagres de Jerez, la manzanilla de Sanlúcar y la carne de ternera retinta. En el restaurante principal del Parador disfrutarás, con vistas al mar, de especialidades como la tortillita de camarones, los erizos de mar, las papas aliñadas, el surtido de fritos, el atún de Almadraba, el pargo o los chicharrones. Con una propuesta más informal, el espacio gastronómico La Tacita del Atlántico invita al tapeo y a compartir raciones contemplando puestas de sol de postal.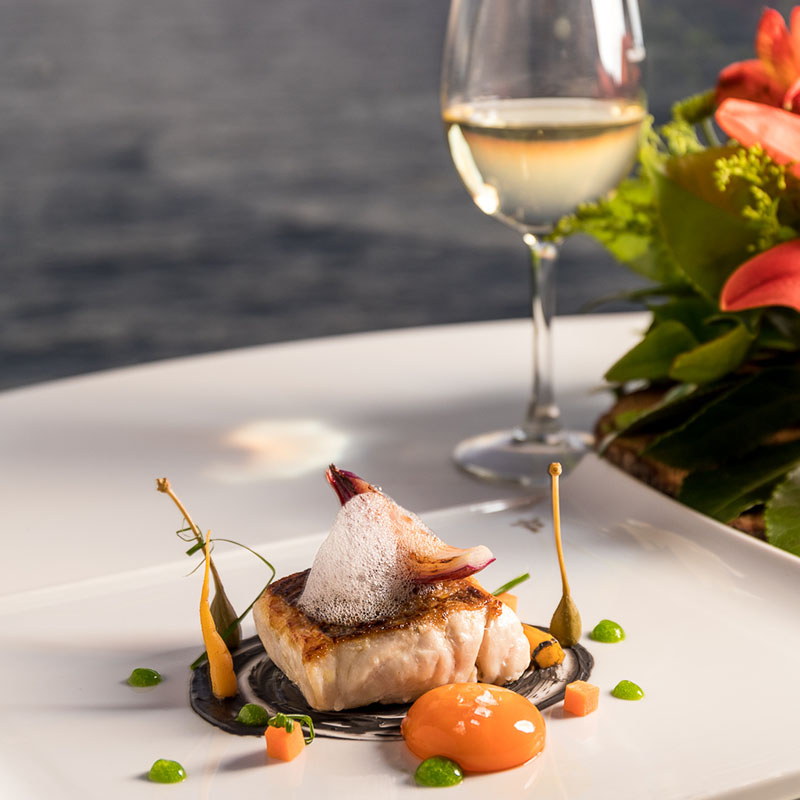 Offers
Take advantage of the Paradores offers
A night longer at a Parador can make a big difference.
Offer for clients holding the official Pilgrim's accreditation who are completing the Camino de Santiago.
10 % discount for people over 55 years old
20% discount if booked from 1 September to 31 December 2022 (for travel from 1 October 2022 to 31 March 2023).
Redeem your points for hotel stays
Spa & Wellness
Relax in the Cádiz Spa
Open all year round. It has an indoor area and a seasonal outdoor swimming pool.Open Advanced reservations are required for the circuit and the treatments. Relax, revitalize and rejuvenate at the new Parador de Cádiz spa, accompanied by the warm sun of the south and the incredibly intense blue of the Atlantic Ocean. Experience every moment with all your senses. Come and treat yourself to the wide range of beauty rituals and treatments we offer.
What to do?
What to do in Parador de Cádiz
The Tacita de Plata, as Cádiz is affectionately known, is well-suited for strolls. It's one of the oldest cities in Europe, founded in 1100 BCE by the Phoenicians. The Romans used it as a naval base, and it subsequently passed into Muslim hands. The city's golden age dawned during the trade with the Americas in the 18th century.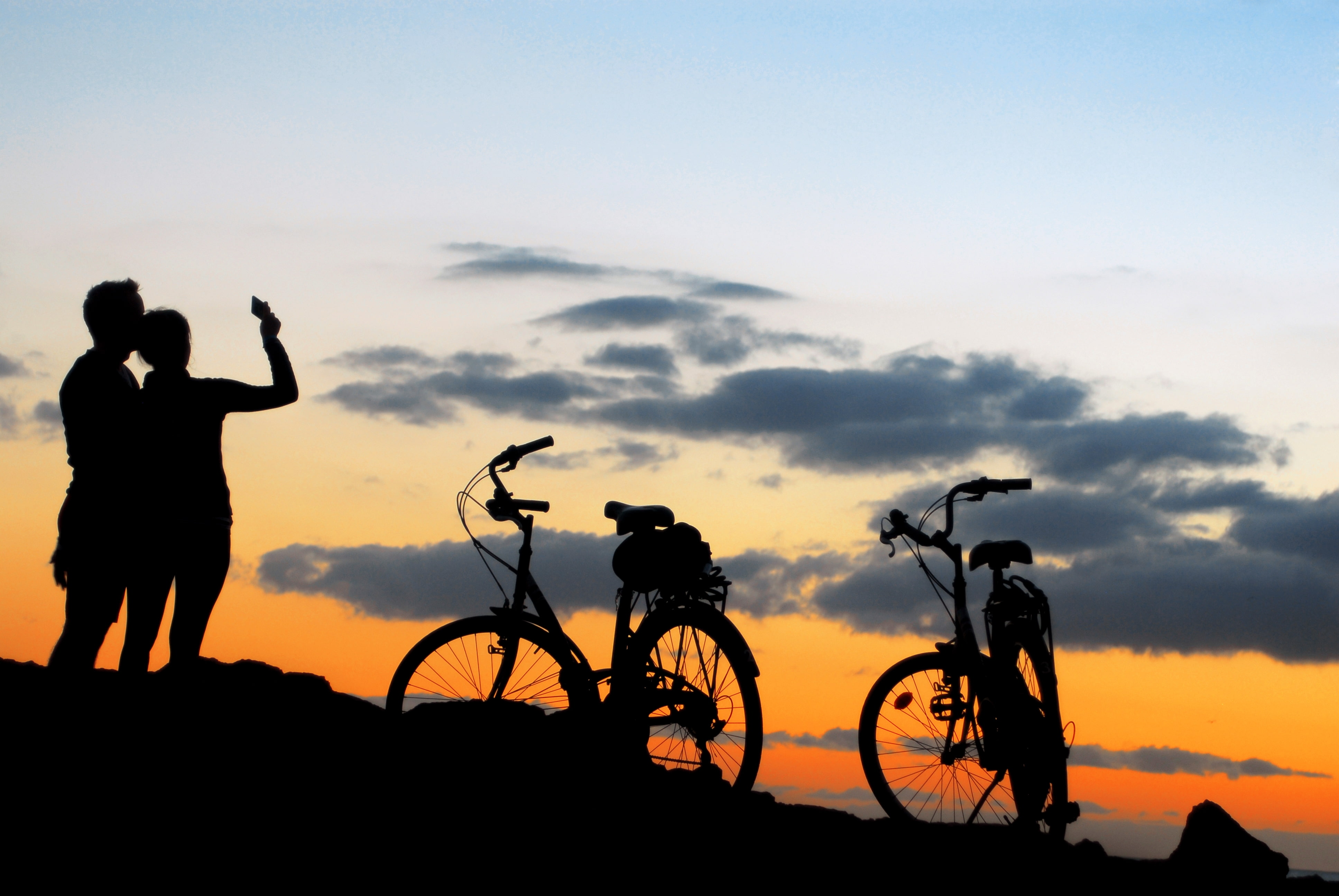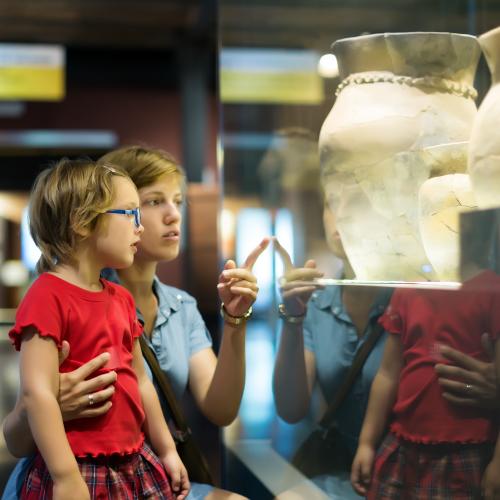 When you walk through the town centre, you can see the traces left by these successive civilisations in its buildings. Don't miss out on the Castle of San Sebastián, the Oratory of San Felipe Neri and the Oratory of Santa Cueva, the Puerta de la Tierra fortification and the Museo del Títere and  Museo de Las Cortes museums. The Monument to the Constitution of 1812, a reflection of its more recent history, is also a must-see. The Teatro Falla is but a short distance away from the Parador, and you can consult its programme at www.teatrofalla.com. Another option is to rent a bike at the Parador and cycle around the city. Ask reception for rates.
The Bay of Cádiz and Puerto de Santa María
Enjoy a marvellous sailing trip across the Bay of Cadiz to El Puerto de Santa Maria.
CONTACT:
Catamaran Bahia Cadiz
Avda. Bajamar, s/n
Telephone: 956 876 509
Email: [email protected]
Website: www.catamaranbahiacadiz.es
Visit to the TIO PEPE winery
CONTACT:
Manuel María González, 12 - Jerez de la Frontera
Telephone: 956 357 016
Email: [email protected]
Website: www.bodegastiopepe.com
Teatro Falla
Enjoy the Gran Teatro Falla's new programme a short distance from the Parador.
Halls
Celebrate your event in our halls
The Parador de Cádiz, the iconic "Hotel Atlántico", is a new building built along classic lines where the most diverse shapes and materials (wood etc.) combine to create an iconic example of contemporary architecture. A gem of modern architecture with breath-taking views of the bay from all points, it's located in the city centre, in the famous Barrio de La Viña, a stone's throw from the emblematic Caleta Beach and the Gran Teatro Falla.
Suggestions
We also suggest these Paradors
The Parador de El Saler is famous for being located next to a prestigious and internationally recognised golf course. It occupies a modern building with spacious and comfortable rooms, an...
The Parador de Tortosa is next to Zuda Castle. It is a new building that's fully integrated complex of historical buildings, which is notable for its high walls and large...
The Parador de Santiago de Compostela is one of the oldest and most luxurious hotels in Spain. It is in the Plaza del Obradoiro next to the Cathedral of Santiago...
The Parador de Artíes is just seven kilometres away from the Baqueira Beret ski resort, in the Catalan Pyrenees. This gem of Aranese architecture from the 14th and 15th centuries...
The beautiful Parador de Santo Domingo Bernardo de Fresneda is in the Convent of San Francisco, just 400 metres from the historic centre of Santo Domingo de la Calzada. The...