Historical spots: trunks and tapestries at the Parador de Sigüenza
Are you someone who enjoys sitting beside the fireplace in winter? Do you seek out quiet spots? At Paradores, we begin a tour of our most historic fireplaces for travelers who are looking for something more: time for yourself, peace and tranquility, unique spaces ... like the Trono Function Room at the Parador de Sigüenza.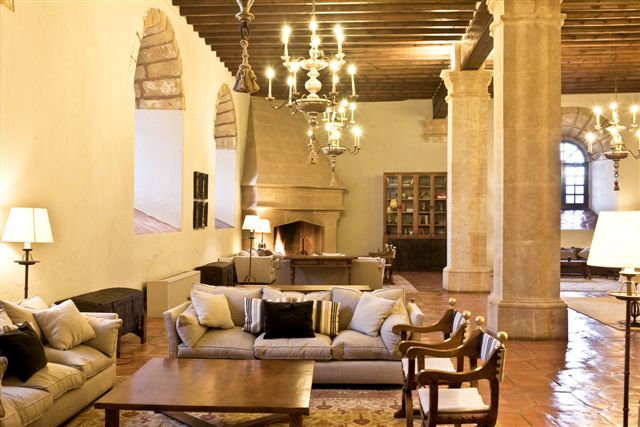 Lined by square columns, this room was built during the Middle Ages. It was here that the lords and bishops of Sigüenza would dispense their particular form of civil and ecclesiastical justice. It was, for example, where the bishop would grant audiences.
The treasures in this room are well worth a closer look. It is almost like a small museum. Here you will find Flemish tapestries attributed to the school of Rubens dating from the 17th century. The largest depicts Dido, queen of Carthage, presenting the plans for a temple. At that moment, her beloved Aeneas appears and she is transfixed by love. In the background, we can see the city being built. There is an exact replica in the Cleveland Museum of Art. The cartoon for this tapestry (painting used as a model for the weavers) is by Italian painter Giovanni Franccesco Romanelli. (They are all originals.)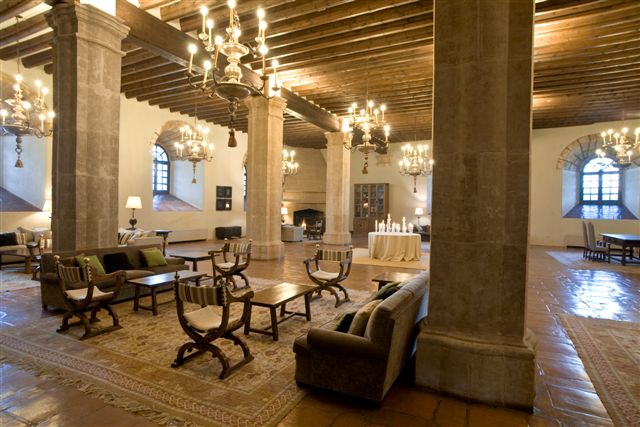 The second tapestry has the same technical characteristics and is from the same school. However, it has not been possible to identify the scene depicted.
In addition to the pieces in this room, you will find a collection of trunks and wooden cabinets in the Parador's lobby and reception area. They are now decorative items, but they were originally used to store the belongings of their owners for transport and then served as furniture when they reached their destination.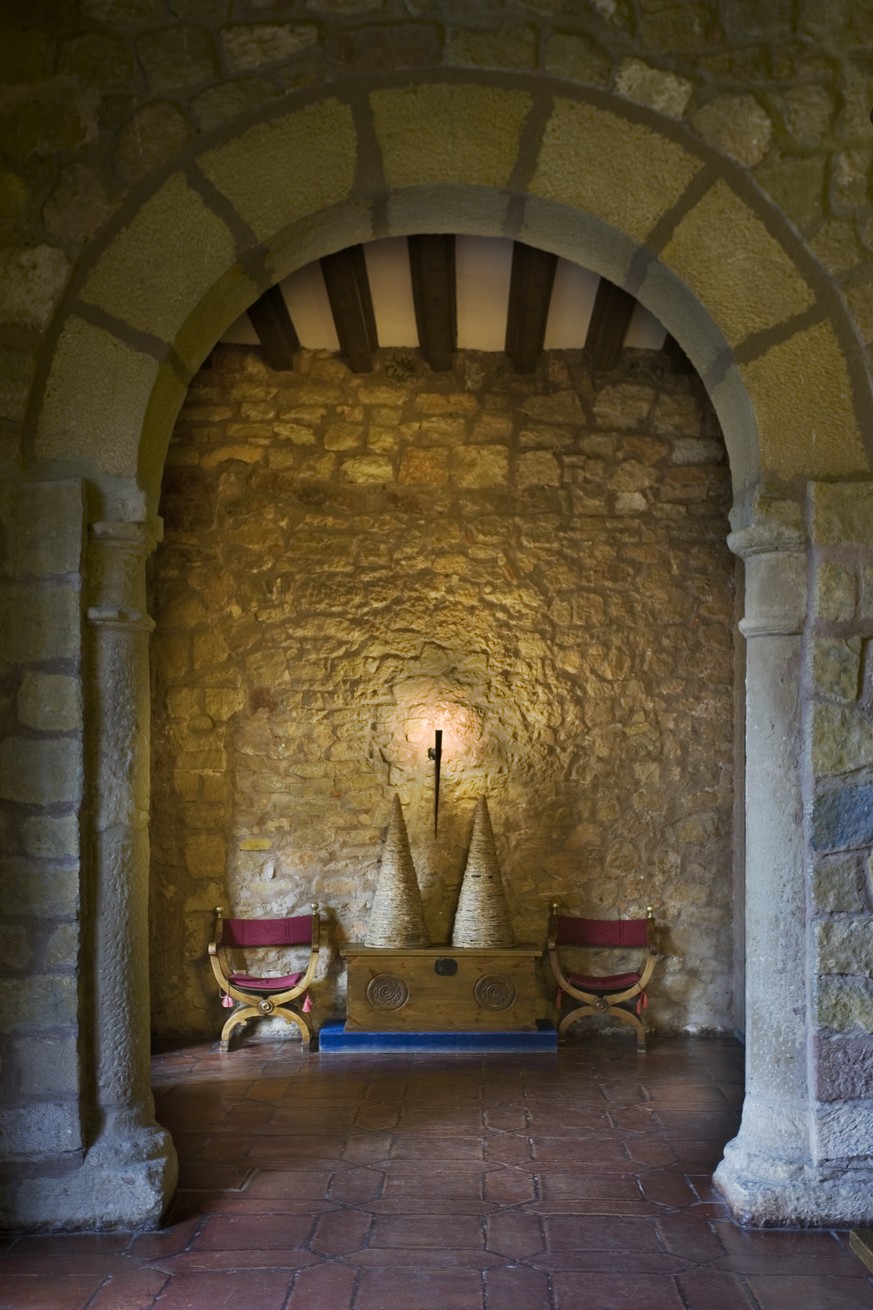 All of the trunks at the Parador de Sigüenza have similar features. The lids are curved so that the rainwater would roll off and they have handles on the sides. They are covered with a wide variety of materials, the most common being leather, with studs that sometimes form the initials of their owner's name.
Bargueños (wooden cabinets) were also used for transport, in this case documents. Typically Spanish, they were most common between the 16th and 17th centuries.
When closed, they appear very simple, but their beauty lies inside, where there are a number of drawers and small doors, and sometimes, secret compartments.
Today we view them as just beautiful pieces, but in their day they had a practical purpose. At Paradores, we preserve and display them as part of our history.
Enjoy the experience of the Parador de Sigüenza. Book your getaway today.
Book your room at the Parador de Sigüenza