Eating is fun with our Paradores children's menus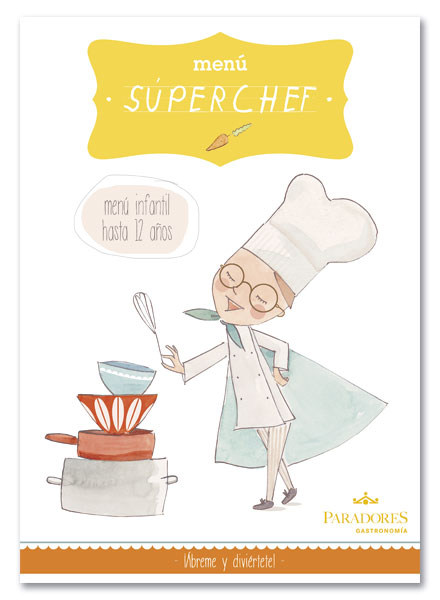 At Paradores, we love it when our guests bring their children to stay. Because we know just how wonderful the experience can be for them: waking up in a historic bedroom, running along the foot of walls like those inhabited by their imaginary heroes and keeping watch from the top of a tall tower, trying to spot the knights from their adventure story.
We love seeing how much fun they have in the playgrounds at our Paradores, as you enjoy the experience of savoring a relaxed drink. We get a kick out of answering their questions about the history of some of our former palaces and always enjoy knowing that their first Parador is something they will cherish in their memory forever as one of their first trips to such unique spots.
And at Paradores we also know just how important it is to help them get their energy back with a balanced meal following a day of adventures. But that's just not enough for us, we want to offer you something more. Why not make mealtime into something fun for kids? And what if it were also a game that they could take with them as a souvenir?
And so we have created our new children's menus, carefully designed with your child's nutrition in mind, providing balanced options and taking food intolerances such as celiac disease into account. Your kids can enjoy a wide variety of flavors, making mealtime interesting.
An entertaining menu that includes one main dish + one side + dessert + beverage, just €14 for children 12 and under.
If you would like to find out more about the dishes available on the children's menu for your kids to choose from, you can download the menu here.