#ParadoresPlans: 3-day getaway to Ribadeo
Do you think you could find Ribadeo on a map? If you've never been there, we recommend adding it to your list of places to visit. Here are a just few reasons why.
Located on the border between Lugo and Asturias, Ribadeo stands beside the Eo River. And at the mouth of that river you will find a delightful hotel: the Parador de Ribadeo. The hotel is housed in a Galician mansion, whose excellent location offers views of the ria that will leave you speechless. The ria is part of a Biosphere Reserve, making it an ideal destination, one might say the perfect place, for anyone seeking relaxed tourism options, striking scenery and changing landscapes, and cuisine that will make you want to never leave the table.
How can you get the most out of your Ribadeo getaway?
Day 1: walking the banks of the ria
The first day is the perfect chance to get in touch with the Parador's natural surroundings. The route runs alongside the river and takes about two hours to complete at a leisurely pace. This is a great opportunity for those who love taking photos here, there and everywhere. And what is more, if you're traveling with children, they will be able to walk the path without difficulty.
This would be a good day to sample the exquisite cuisine at the Parador de Ribadeo restaurant, with fresh, seasonal seafood products served as only our hotels know how.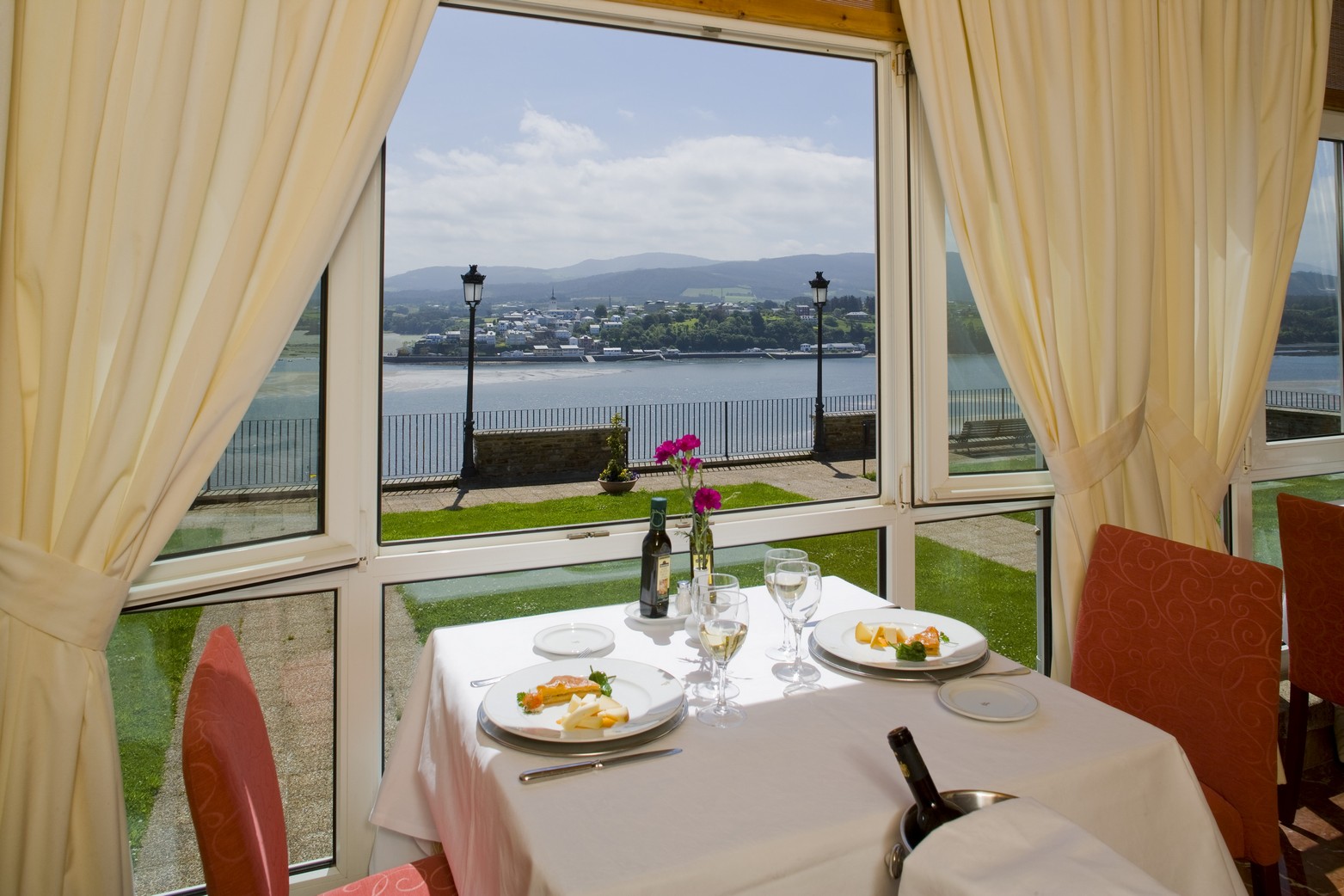 Day 2: beach, beach and more beach
Begin the day by getting on familiar terms with the many wonderful delicious items we offer at the Parador breakfast buffet. You'll need your strength because we're going to explore the local beaches!
The one true must-see is Las Catedrales Beach. But take note of a very important detail: you'll need to visit at low tide, otherwise, you won't be able to explore this natural wonder.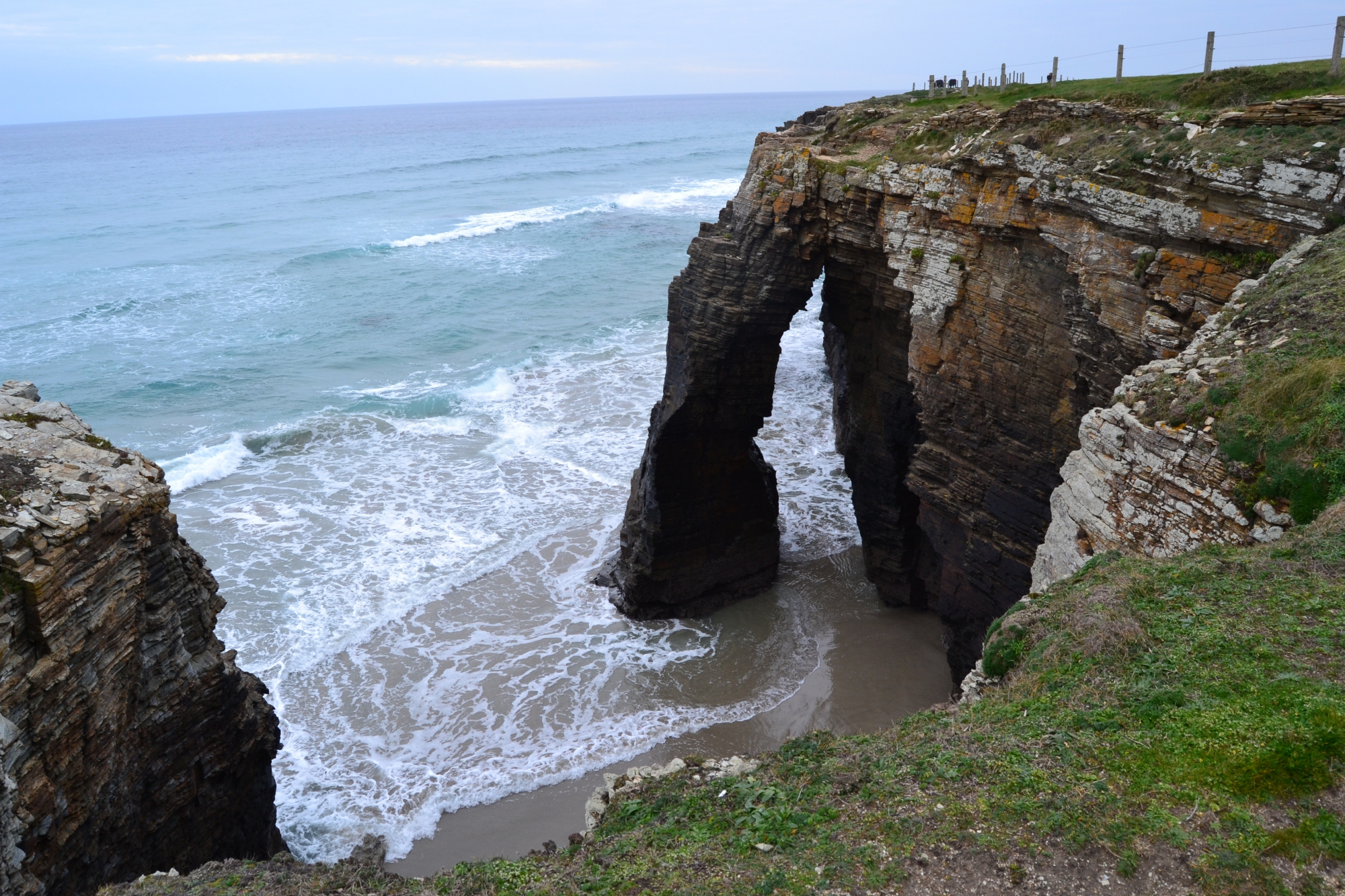 We guarantee that the landscape and beaches you encounter along the way are so spectacular that you'll find it difficult to tear yourself away.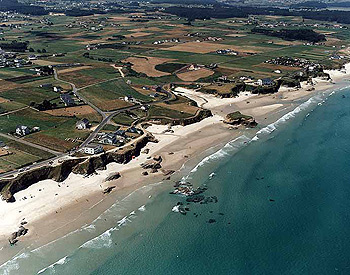 How about some recommendations for nearby towns to visit?
Rinlo (8.5 km)
Foz (27 km)
Mondoñedo (38 km)
Viveiro (63 km)
After a long day of adventures, you'll want to head back to the Parador for some pampering. Get your energy back with some of our excellent dishes!
Day 3: exploring the area
Say farewell to the ria with breakfast in our restaurant with a view and choose one of these options for the last day of your trip:
Taramundi (28 km) offers the Teixois Ethnographic Complex, among other things.
Lugo is a little further away (87 km), but well worth a visit, especially the incredible Roman walls, which have been listed as a World Heritage Site.
So what do you think of our plan? Be sure to share it with your friends.
If you can't wait any longer, book your trip to the Parador de Ribadeo today.
Book my trip to the Pardor de Ribadeo
And don't forget to use your Stop Along the Way voucher for a discount on lunch at one of our other Paradores on the day of your departure (request yours at check-out). Have a look at the map and decide where you want to stop for lunch. If you like, make your reservation before setting off and your table will be ready for you when you arrive.