Wonderful Villages in the Surroundings of the Parador de Úbeda
The Spanish city of Úbeda, in Jaén, is one of those places everyone has heard of some day in their lives. Considered an architectonic and urbanistic jewel, this city awaits your visit as much as our Parador de Úbeda does. Spend some time in this city and discover its wonders and the ones of the villages around.
Úbeda
Located in the Guadalquivir valley, we find this World Heritage Site: Úbeda. It is famous for its Renaissance buildings and constructions. Its historic centre hosts the beautiful and impressive Iglesia del Salvador, a religious temple built back in the year 1555.
Úbeda is a city that needs to be explored by walking through its streets where every corner hides a treasure. You have to make it to the Redonda de Miradores, a magical viewpoint of the city from where to admire the beautiful city and the extension of olive trees around.
Let yourself be in this historic and beautiful urban landscape where our Parador de Úbeda is. This hotel is a Renaissance palace from the XVI century. It is as monumental as the city itself, with beautiful bedrooms and lovely inner courtyards holding an Andalusian touch.
Linares
The village of Linares is one of those charming villages near Úbeda. It is considered a monumental site with building from different historical periods. Its historic centre hosts the City Hall Square, the Palacio Consistorial and the Iglesia de Santa María, a beautiful church that was built in between the XIII and XV centuries over the remains of what used to be a mosque.
The Hospital de San Juan de Dios is nowadays the Justice Court and it is famous also for its wonderful Baroque façade. You will walk along the Paseo de Linarejos, a charming walkway that goes across the village with XIX façades and building that remind of the mining past of Linares. You'll also pass by the Estación de Madrid, a beautiful old train station with a mudéjar style.
You can make it from Úbeda to Linares by taking the A-32 road for 40 kilometres. You can also take the bus Manresa-Valencia-Sevilla at the Úbeda Bus station and get off after 25 stops at the Linares Bus Station.
Baeza
The village of Baeza was named, together with Úbeda, a World Heritage Site. It is a really beautiful site you cannot miss while staying at the Parador de Úbeda. It is just so close to it!
You'll walk along the Paseo de la Constitución, the main walkway of the village where you will find beauty in every corner, and get to the Plaza de Santa María, a charming spot where the Cathedral of Úbeda is located. This cathedral was also built over an old mosque and it is famous for its beauty and mixture of styles: Mudéjar and Gothic in the outside and Renaissance inside its golden chapel. Moreover, did you know that the University of Baeza is the oldest one in Andalusia and one of the oldest in Spain?
Baeza is located just 10 kilometres away from our Parador de Úbeda on the N-322 road. There is no excuse not to visit it!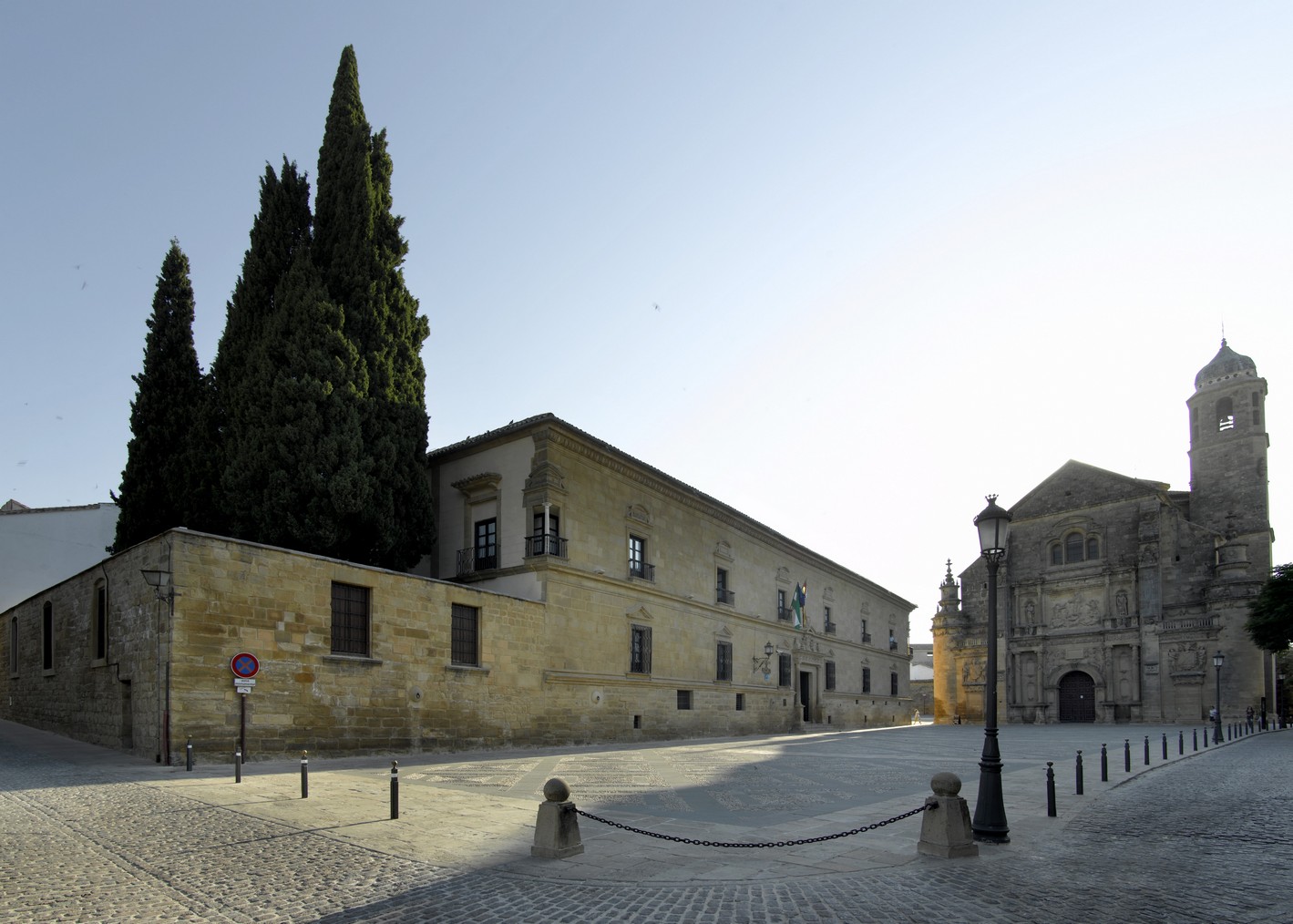 Andújar
Andújar is a village located a bit farther away from the Parador de Úbeda. A total of 70 kilometres separate these two villages, but Andújar's charm is enough reason to make it there from Úbeda.
This village is separated into two sides because of the Guadalquivir River. In the north, the Sierra de Andújar Nature Park is found, right on the feet of Sierra Morena. In the south, the countryside.
Andújar used to be an industrial city. Now, it is divided into different and unique neighbourhoods, each of them more attractive with its Roman remains. There is a huge olive tradition among the village. You'll find a mixture of modern buildings, big houses and traditional constructions that will make you understand its beauty and charm. The Sanctuary of the Virgen de La Cabeza is located in Andújar and it is one of the most famous pilgrimage places in Andalusia.
Don't you want to spend some time exploring Úbeda and its surroundings? Book now at the Parador de Úbeda, try its delicious cuisine, relax in its cosy bedrooms and fall in love with the beauty of this city!