Wine tourism in La Rioja Alavesa
Have you ever heard of Laguardia? Or maybe have you ever heard of La Rioja Alavesa? If you haven't, then you should pay attention. In the south of Álava, in the Basque country, there is an old city whose name is Laguardia. It is placed in the region known as la Rioja Alavesa. This region has that name because of its location, it is part of the Álava province but so close to the area of La Rioja, where the Rioja wine is so well-known. In between our Parador de Argómaniz, in this region, and our Parador de Santo Domingo de la Calzada, in the province of Navarra, there is this medieval influenced city where wine tourism is the most common activity we were talking about: Laguardia.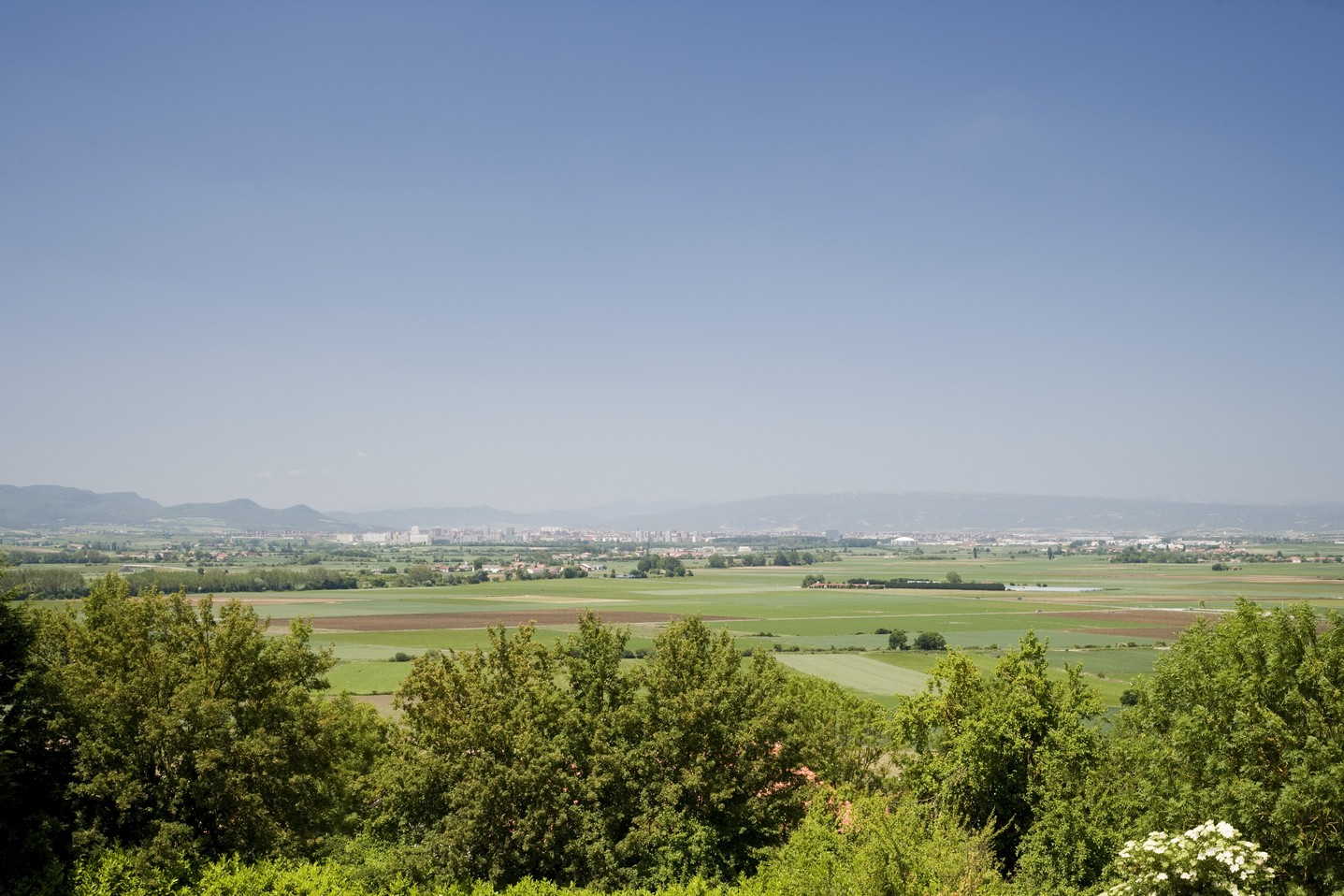 Views from Parador de Argómaniz
The city of Laguardia has two metres tall fortress that surrounds it which it was built in the XVII century. This fortress includes 5 different accesses to the city: Mercadas, Carnicerías, Páganos San Juan and Santa Engracia. The Main Square of Laguardia is right in the city centre of it, and the Old City Hall stands out of it, presiding it. It is a meeting point for the people during festivity times.
As it was mentioned at first, wine is the most important matter in Laguardia. Viticulture is what makes Laguardia special. Around 12 million of litres a year are produced there. During the Catholic Kings period, the city of Laguardia started to become richer and richer as they started to deal with the trade of wine and some local products. It became part of the culture of the region. Still nowadays almost everyone has a winery in the underground corridors of their houses, where they keep the wine in the best conditions. They love to share their time with their close friends while enjoying the gastronomy of the area together with some high quality wine.
Wine tourism in Laguardia is really popular and well organised. There are so many wineries around, and most of them can be visited, where you can get to know how wine is produced, its characteristics and some interesting information about all the varieties they have. The history of Laguardia, its landscapes, its colours and people's lifestyle are related to wine culture.
You can find some interesting visits to the wineries as well as wine tasting activities there in Laguardia and the surroundings. Depending on some facts as the place, the time or the wines you are trying, it will be more or less expensive. From 5€ to 100€ you can find different wine plans: tours along the vineyards, visits to the wineries or wine tasting.
Our Parador de Santo Domingo de la Calzada is just 45 kilometres far from this magical winy spot. Taking the A-12 road you can make it in little time from our 12th century hospital in the middle of the French Way of Saint James. Isn't it an excuse to do it?
Book now at the Parador de Santo Domingo de la Calzada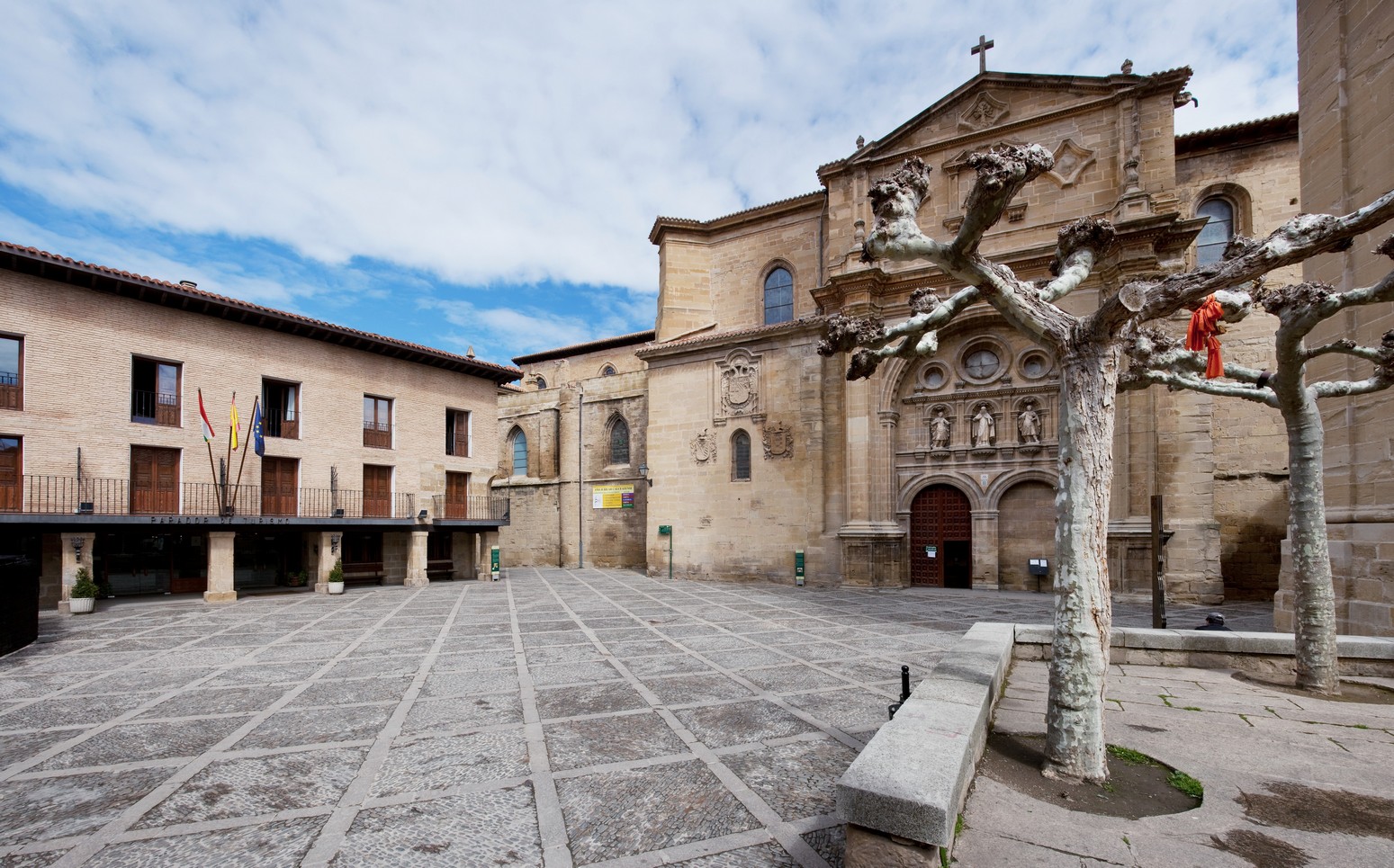 Parador de Santo Domingo de la Calzada
Also from the Renaissance palace of Parador de Argómaniz is easy to visit Laguardia. It's a bit farther, around 70 kilometres away taking the AP-1 and A-124 roads. If you are at this Parador, you will have the views of the Álava plain and going to Laguardia would be the perfect plan for an idyllic getaway.
Book now at the Parador de Argómaniz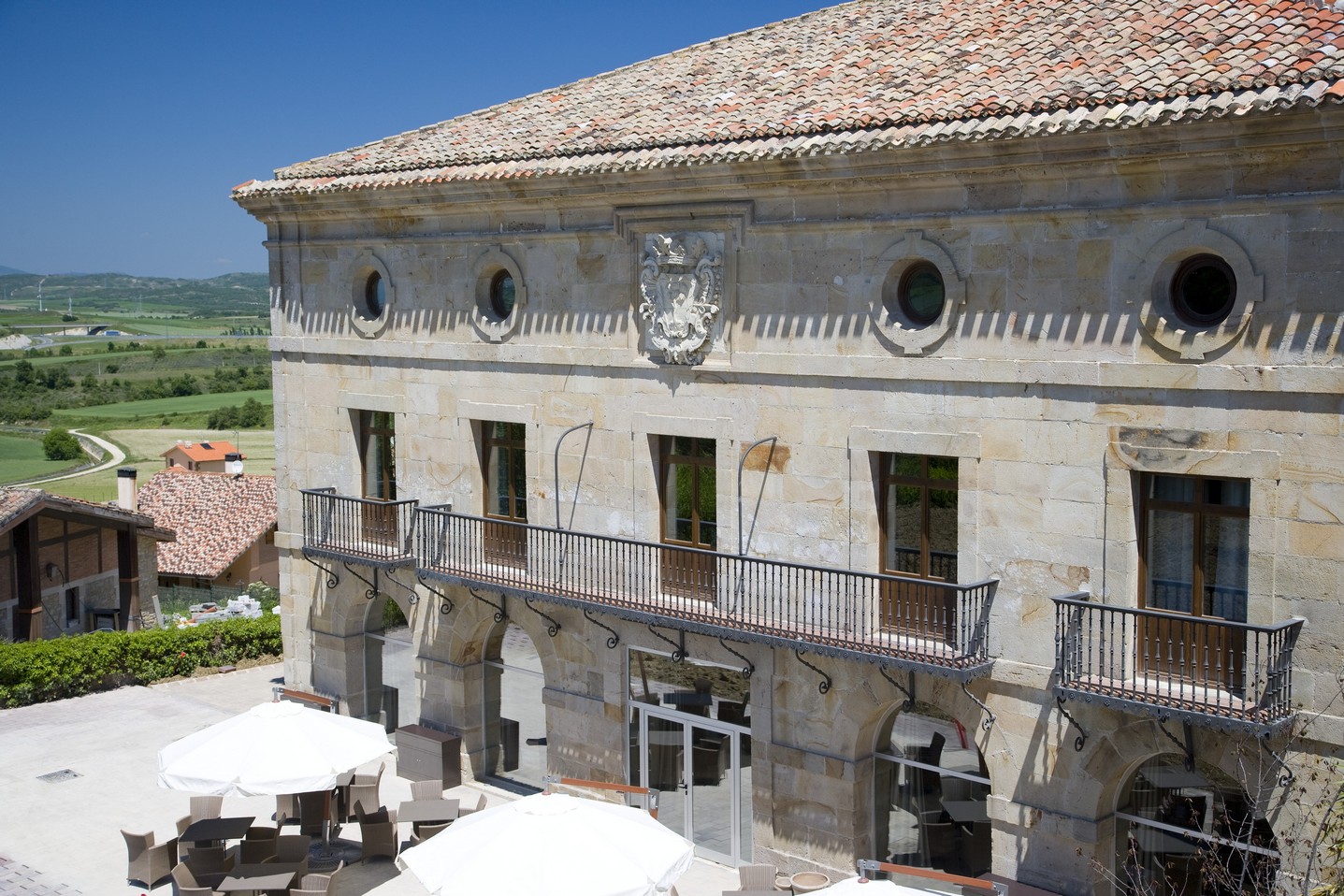 Parador de Argómaniz
Excelent cuisine can be shared with these high quality wines at our Paradores. Roasted peppers, lamb, cheese and so many other dishes from the local gastronomy are the perfect marriage to all these wines. Who is in for a glass of one of the best Spanish wines at one of the most beautiful Spanish spots?