Why Not Bike the Way of Saint James?
A stunning route traversed by pilgrims over thousands of years, the Way of Saint James crosses Europe before reaching its ultimate destination in Santiago de Compostela, a city in Spain's northwestern region of Galicia. Now that summer is finally here, why not undertake this journey during your holiday in Spain by biking across the amazing Galician landscape?
As you set off on your adventure, keep Paradores' luxury and historic hotels in mind! The exceptional locations in Villalba and Verin are bike-friendly ports of call along the way, where you will be welcomed with open arms and arrangements can be made for your triumphal arrival in the Galician capital.
Pedalling towards Santiago
Traversing much of Spain's most beautiful natural settings, the Way of Saint James is a favoured route amongst cyclists. With welcoming greetings of "¡Buen camino!" ("Have a pleasant journey!"), cyclists and hikers exchange news and share the trail. Whether you're coming up from Castile or via the northern routes, the path is worn to a comfortable level for everyone riding to Santiago.
Should you be pedalling north, from Portugal, a natural lodging along the way is Parador Verín, a bike-friendly hotel set within a traditional Galician country house and facing the imposing medieval fortress of Monterrei. The staff will store your bike while you take a refreshing dip in the pool or head out to sample any one of the delicious local wines. Stock up strength for the next leg of your journey with a traditional Galician meal at the Parador's restaurant, Enxebre Monterrei, where you can treat yourself to grilled or baked scallops, pork shoulder and filloas (local crêpes) for dessert.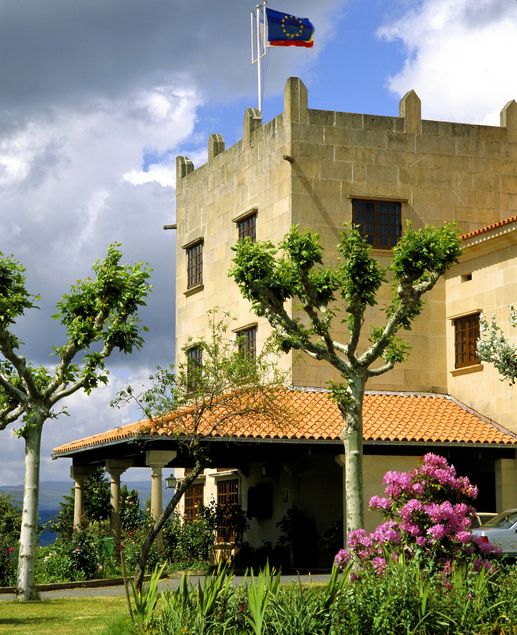 Parador Verin
Pilgrim perks
If you're reaching Santiago from the north, don't miss Parador Vilalba's special offer for pilgrims, which includes a one-night stay in a standard double room with a delicious buffet breakfast the following morning. If you really want to make an evening of it, for a small surcharge, you can stay in a room in the 15th century Andrade Tower, a truly unique experience.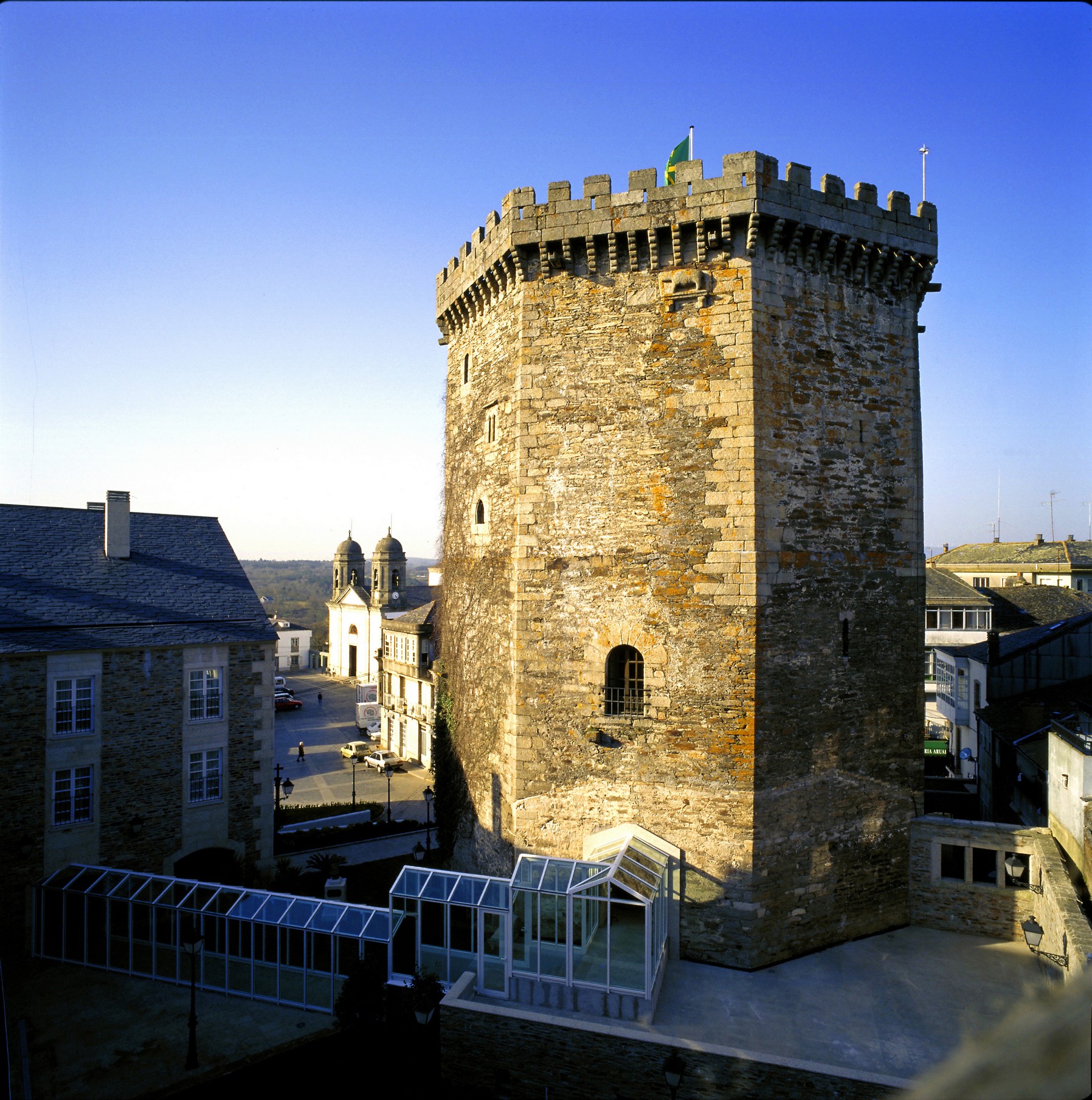 The Andrade Tower at Pardor Vilalba
Once in Santiago de Compostela, Parador Vilalba will arrange to have your bicycles stored at no additional charge at Parador Santiago, right across from the Cathedral -the Way of Saint James' end point- in Obradoiro Square. Upon request, they can also arrange tickets to visit the amazing Parador Museum, a masterpiece of 16th century architecture.
Ready to set off on your great adventure? Contact Paradores Verín and Vilalba today!