Weekend Getaway to Cuenca
Cuenca, a medieval city built on a mountain overlooking the Huécar Gorge, is a destination full of culture, history and nature perfect for your holiday in Spain.
There's more to Cuenca than its well-known casas colgadas, or Hanging Houses. The whole town was declared a UNESCO World Heritage Site in 1996 due its well-preserved monuments, location and magnificent countryside.
Of course, Paradores luxury and historic hotels is right in the middle of it all. Parador Cuenca, a former convent, is the perfect base to take in the city, see the Hanging Houses and wander through nature.
Here's a quick guide to make sure you don't miss any of Cuenca's charm.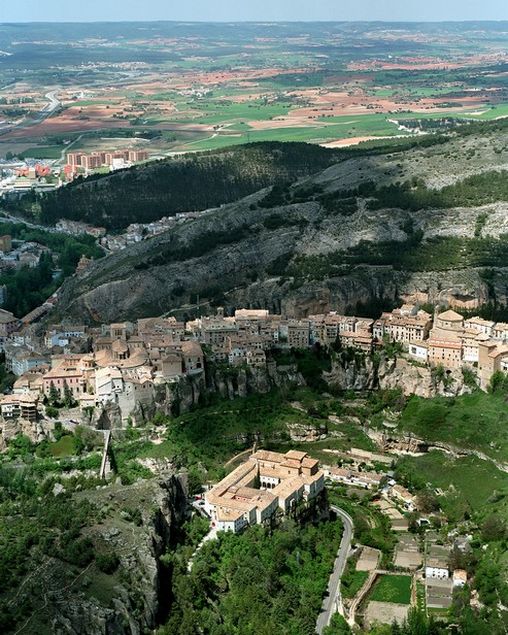 The view of Cuenca
Day 1: Explore Cuenca
The Hanging Houses are an obvious place to start. While there are only three of them left, each one is as splendid as the next. Afterwards, cross the Bridge of Saint Paul. Built in 1902 after its predecessor collapsed, the bridge is 40 metres high so if you're scared of heights, don't look down! From there, make your way to the Cathedral of Our Lady of Grace and Saint Julian, one of the first gothic-style cathedrals in Spain.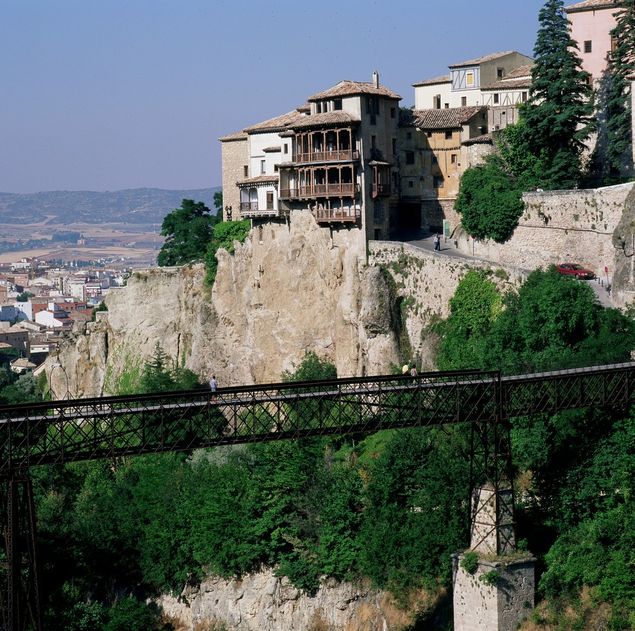 The Bridge of Saint Paul
A visit to any Spanish city isn't complete without a trip to its Plaza Mayor. Here you can find Cuenca's Town Hall, a baroque-style building built in the time of King Charles III.
End the day with dinner at Parador Cuenca's restaurant, the former dining area of the convent´s monks. Reflect on the day's journey as you are treated to the best local products. Try Cuenca's typical dishes such as ajoarriero (their version of ratatouille made with potatoes, garlic, eggs and olive oil), morteruelo (stew of pork liver, spices and bread crumbs) and carrilleras de buey (baked ox cheeks). End the night on a sweet note with alaju, a sweet cripsy cake made with almonds, toasted bread crumbs and honey.
Days 2 and 3: Enjoy the city's natural areas
On both days, burn off the delicious Parador breakfast buffet by going to the Enchanted City and The Rio Cuervo National Park.
The Enchanted City is a Spanish Interest of Nature due to the canyon standing almost 1,500 metres high with geological sculptures created by water, wind and ice. Here you´ll find rock formations of humans, animals and objects.
The Rio Cuervo National Park is a natural monument with an impressive waterfall. Rent a bicycle and ride through the beautiful countryside to end your getaway with nature.
Ready for history, culture and nature? Contact Parador Cuenca today!