The Way of Saint James: An Ideal Plan for Autumn
Many people take on the legendary Camino de Santiago (Way of Saint James) pilgrimage route during their holiday in Spain. While most do so during the summer, the best time to experience this journey is actually during autumn, when the routes are less clogged and the weather is truly spectacular.
Paradores' luxury and historic hotels invites you to experience the magic of the Camino during autumn as you cross northern Spain and make your triumphant arrival in Santiago de Compostela.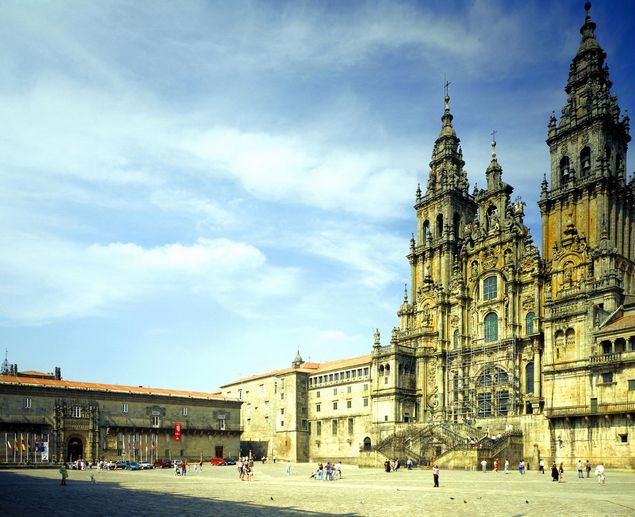 The light at the end of the pilgrim's tunnel
An ideal season
One basic reason to head off on the Way of Saint James in autumn is that it is simply less crowded. The calmer routes are easier to traverse, allowing for full, peaceful enjoyment of the natural sights along the way. Weather is another key reason to take on the trail in autumn. While Spanish summers can be brutally hot, the autumn months bring cooler weather to the north, allowing you to trek comfortably while wearing a heavy backpack. Moreover, an autumn Camino means you'll get to take in the changing seasons, with the trees lining your way displaying a myriad of breathtaking colours.
For the wine connoisseurs on the trek, an autumn journey also allows for taking in the grape harvest in La Rioja, Spain's most famous wine-producing region, and enjoying the young wines that are often brought out for sampling during this season.
Let's not forget that cooler weather also means you can enjoy the hearty, northern cuisine even more, with dishes like Parador Villafranca del Bierzo's Botillo sausage with potatoes and cabbage and Parador León's Riaño beef sirloin with sweet and sour figs and chestnut purée just waiting to replenish your spirits along the way.
Book now at Parador de Villafranca del Bierzo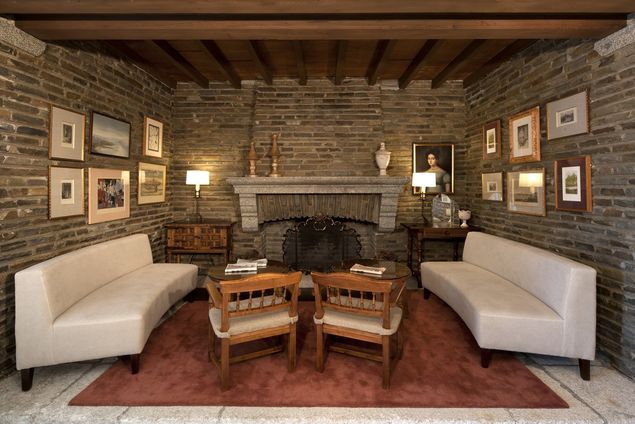 A relaxing lounge at Parador Villafranca del Bierzo
A triumphant entry
An autumn journey also means that your arrival in Santiago will be smooth and unobstructed, the summer's crowds dispensed with. After picking up your credentials at the Cathedral and taking a stroll through the Plaza del Obradoiro, celebrate your completion of the Camino with a stay at Parador Santiago de Compostela, the world's oldest hotel.
Book now at Parador de Santiago de Compostela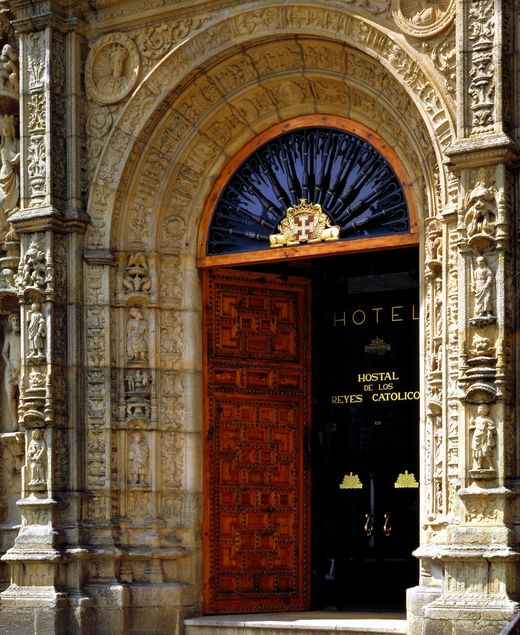 The Parador's doors are always open
A spectacular site in the heart of the Galician capital, the hotel, which has been hosting pilgrims since 1499, is a great spot to recoup and relax after your trek. Treat yourself to classic Galician seafood and apple filloas (a type of crêpe) as you reflect on an unforgettable journey.
Ready for your autumn adventure? Contact Parador Santiago de Compostela today!