Warm Up This Winter By Paradores' Fireplaces
As the days grow shorter and the weather turns colder, is there anything better than spending a relaxing evening next to a warm fire? A fireplace makes the perfect setting for reading a good book, enjoying a cup of tea or chatting with your loved ones.
Many of Paradores' luxury hotels in Spain boast fireplaces for guests to enjoy during their winter getaways. With the season fast approaching, take a look at where you can warm your hands and take a break from your busy itinerary while on holiday in Spain.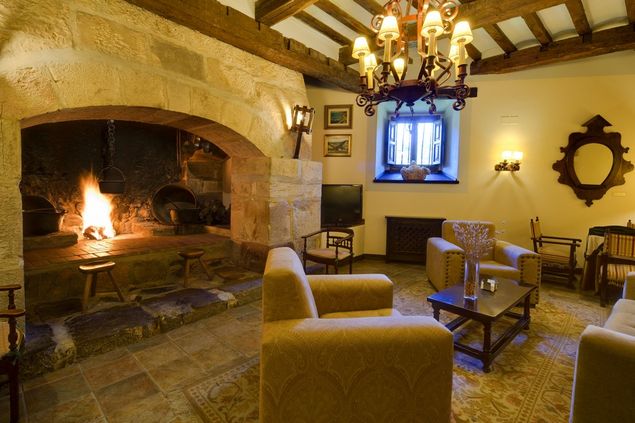 Parador Cangas de Onís
Warm nights in the misty mountains
Looking to do some skiing on Spain's snowcapped mountains? Then come to Parador Artíes in Spain's famous Val D'Aran, located in the centre of the Catalan Pyrenees. After a long day on the slopes, settle down in front of the Parador's fireplace with a glass of wine and unwind.
If it's hiking that you're looking for, why not visit Parador Cangas de Onís in Asturias? This elegant 12th century monastery, which was declared a national monument in 1907, sits near the Peaks of Europe, one of the country's most beautiful mountain ranges. Relax by the fireplace in its salon before moving to the dining room to enjoy some of the regional delicacies prepared by the hotel's chef.
Comfort down south
Those wanting to escape from the snow can still relish the pleasures of an evening by the fire at Paradores in warmer locations.
Nestled in the middle of the Vera and Tiétar valley in Extremedura, Parador Jarandilla de la Vera is a palace in the middle of the forest that once hosted the Emperor Charles V in the 16th century. Spend the day practising your swing at the nearby golf course, and later have a seat next to the historic fireplace in the hotel's Emperor Salon. While here, also take advantage of the Parador's exceptional restaurant, where you can sample regional Spanish cuisine such as honey roast lamb and repápalos, or breadcrumb biscuits in milk and cinnamon.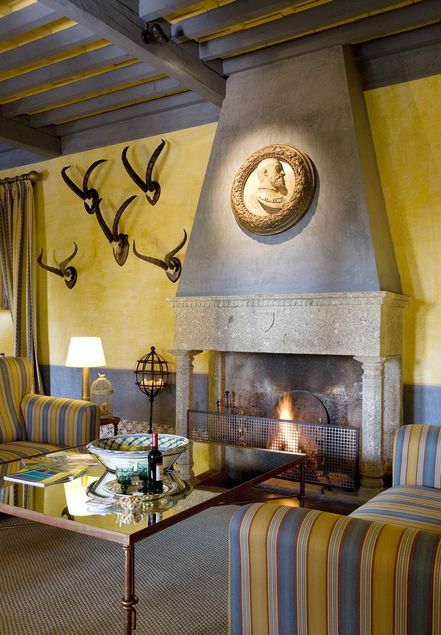 Parador Jarandilla
To really escape the winter, travel to the Canary Islands, where you can stay at Tenerife's Parador Las Cañadas del Teide, located within Teide National Park. The 18,990-hectare park, which is a UNESCO World Heritage Site, is home to the volcano Mount Teide, Spain's tallest mountain. Sip on a pre-dinner drink alongside the Parador's fireplace, and later feast on the very best of local Canarian cooking in the dining room, such as rabbit in tomato sauce and papas arrugadas con salsa mojo, or baked potatoes with a paprika, garlic and olive oil sauce.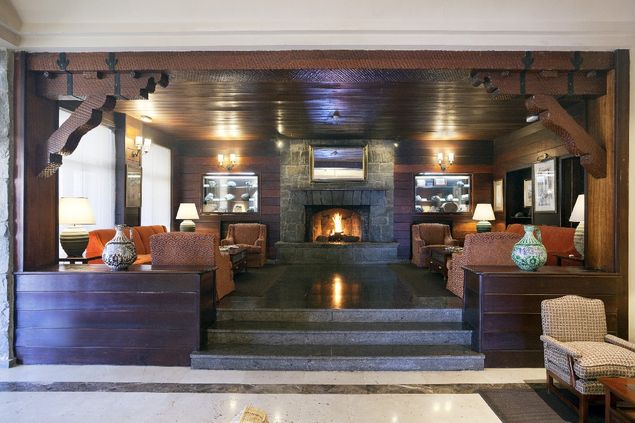 Parador Las Cañadas del Teide
Interested in booking a fireside holiday? Contact Paradores today.