A Warm Winter Holiday Along Paradores' Route of the Sun
In the midst of cold, dreary winter, come soak up the sun on a holiday in Spain! Luxury hotel chain Paradores leads you on a relaxing tour of Spain's Mediterranean coast, through the beautiful provinces of Murcia and Almería, where you'll take in this region's rich, Baroque legacy and Moorish-influenced history from the stunning Parador Lorca and seaside Parador Mojácar.
Renaissance and Baroque beauty in Lorca
Begin your Route of the Sun in the sun-kissed region of Murcia at Parador Lorca, a unique, modern building constructed on the actual archeological site exploring Lorca Castle. The curious mix of contemporary comfort and Spanish history allows you to treat yourself to designer facilities and a world-class spa while simultaneously taking in the remnants of Islamic ruins, a 15th century synagogue, and a mighty citadel appropriately called la Fortaleza del Sol, or the Fortress of the Sun.
Over the centuries, Lorca has served as a Roman outpost, a Catholic bastion and mighty trading power. Commonly referred to as "the City of One Hundred Coats of Arms", Lorca's streets are lined with palaces built by noble families over the ages, many of which feature the proud, ancient crests of these aristocratic clans. Follow the endless array of shields into the Plaza de España, the city's main plaza, built over the 16th - 18th centuries. Its crowning element is, without a doubt, the San Patricio Collegiate Church, an emblem of Renaissance architecture in Spain.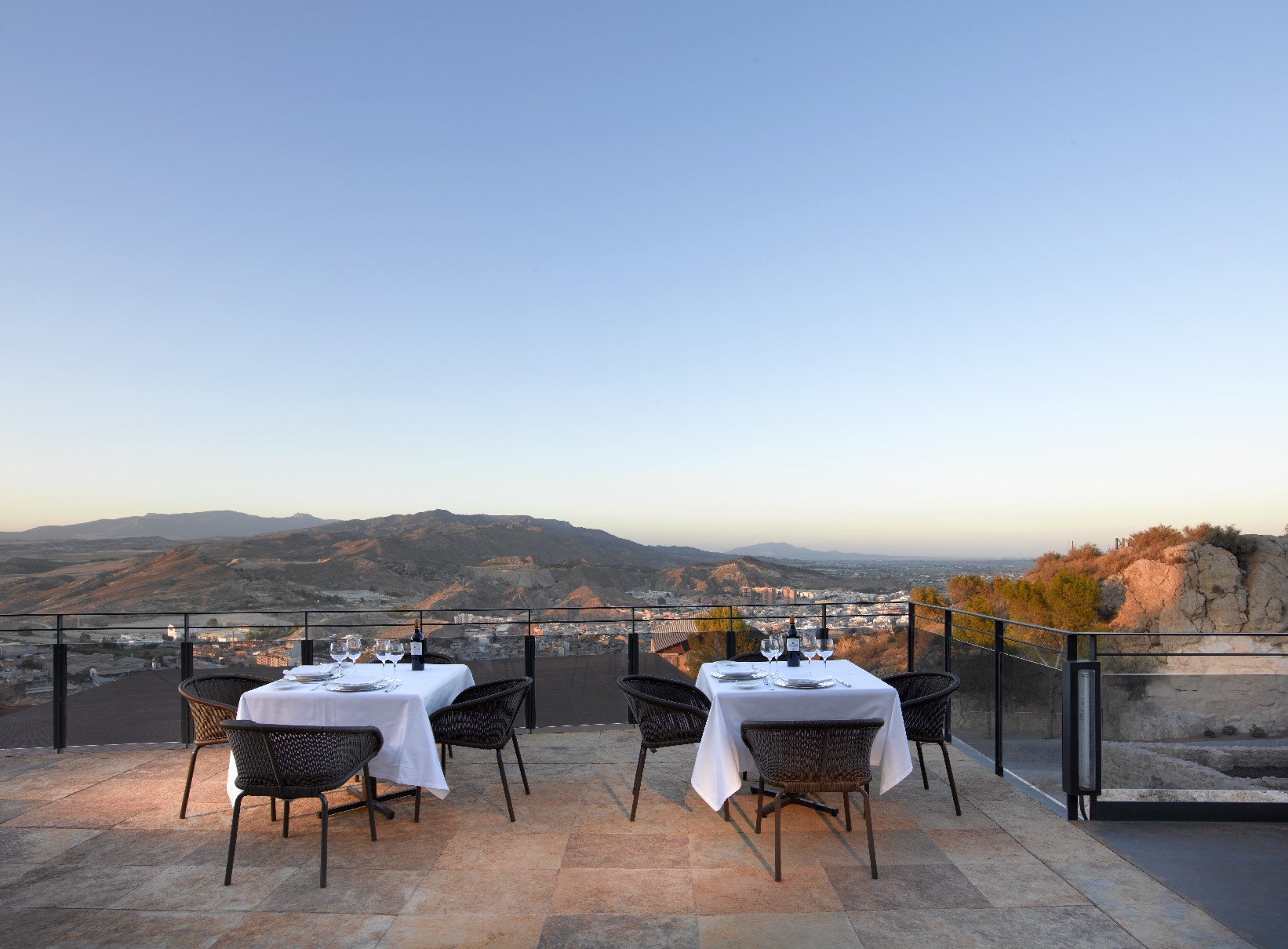 Lorca is most well known, however, for its Baroque elegance. The Santo Domingo Church Monumental Complex, built in part to commemorate the Spanish victory over the Turks in the 1571 Battle of Lepanto, is the most iconic of that era, with intricately designed, gold-laden columns that soar up to great cupolas emblazoned with countless statues of angels.
Mediterranean breezes in Mojácar
After Lorca, head to Mojácar, Almería's most famous, whitewashed village. With over 3,000 hours of sun per year, this town prides itself on having average yearly temperatures of 20ºC, guaranteeing perfect conditions for a visit to the Mediterranean beach even in the dead of winter. Meanwhile, its location in the Sierra de Cabrera mountains provides a perfect vantage point of the horizon. It's no surprise that, over the centuries, this blessed place has been coveted from cultures ranging from its original settlers the Phoenicians, to the Carthaginians, Moors, and Spanish Christians.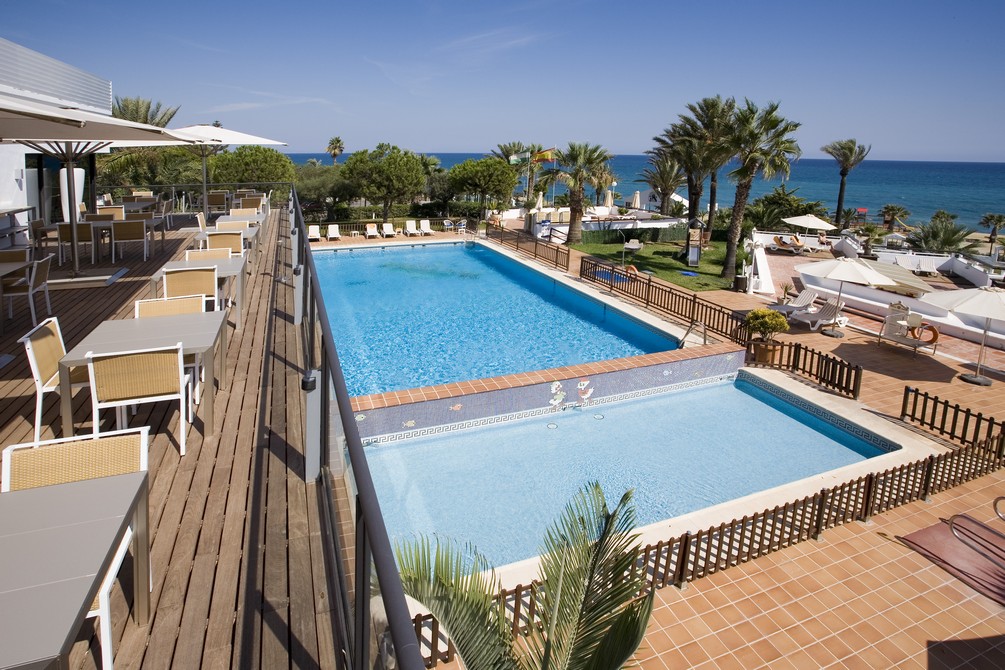 Kick up your feet at Mojácar's lovely Parador, built to take full advantage of the glorious microclimate. Bright guest rooms with balconies afford unforgettable sights of the sunset over the Mediterranean. Its swimming pool is perfect for a dip before heading down to the coastline.
Interested in a Mediterranean holiday in Spain? Contact Paradores today.