Walking around Zafra and sleeping at a Palace
What do you think about sleeping in a Palace after spending the day walking around the historic city of Zafra in Extremadura? At the Parador de Zafra you can do both, spending the night in the majestic castle that used to house the Palace of the Dukes of Feria and that today is a majestic and luxurious hotel with spacious guest rooms, a spectacular façade, a swimming pool and beautiful gardens. This castle was built back in the XV century and today it keeps the medieval essence that will take you back in time when walking around the hotel and the historic quarter of the magnificent Zafra.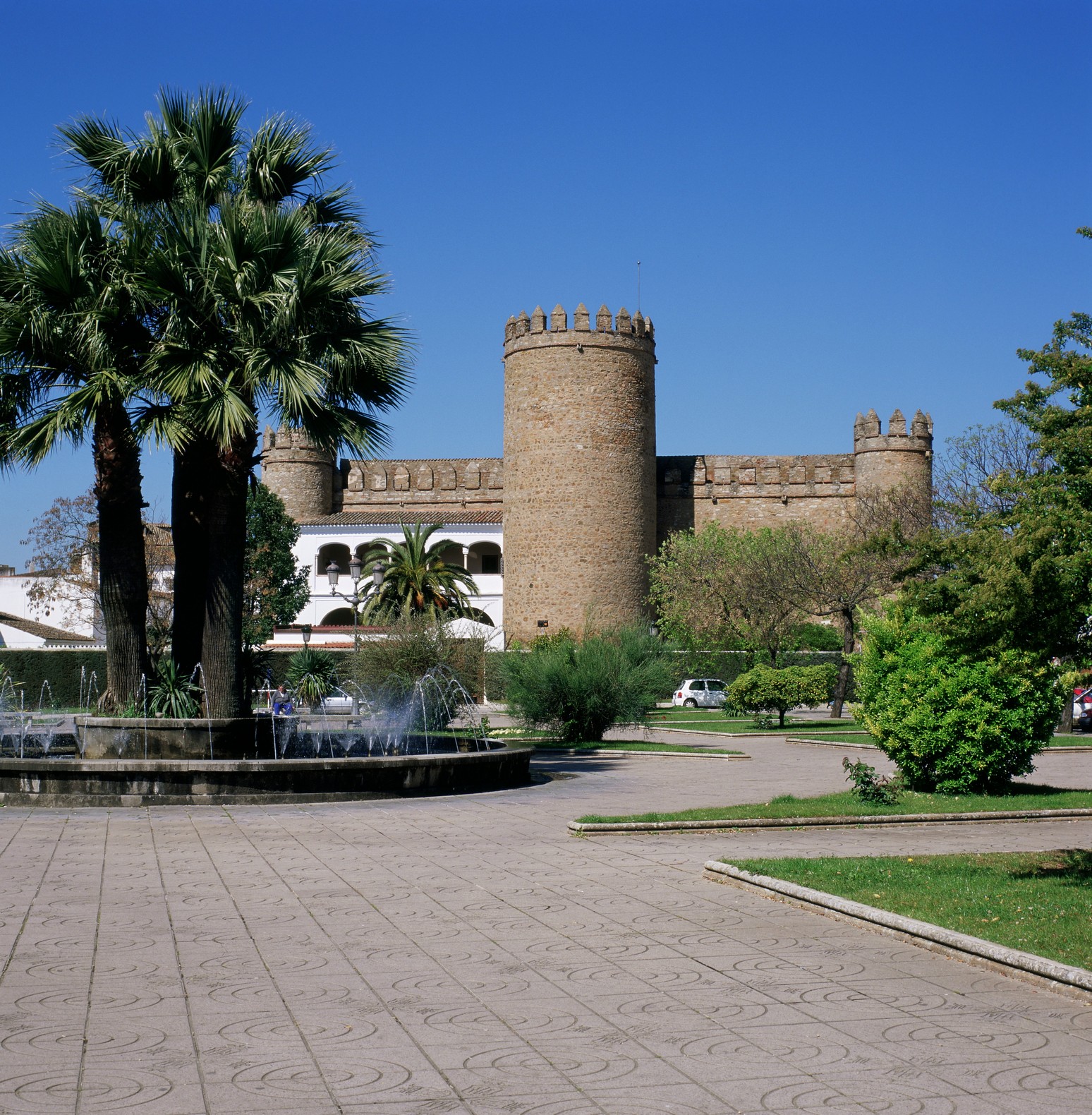 Among the many worth visiting monuments within the big monumental, historic and artistic patrimony of Zafra there are the convent of Santa Clara, the Plaza Grande (big square) and Plaza Chica (small square), the Colegiata de la Candelaria, the Church of Santa Marina, the tower of San Francisco, the town hall, the Jerez gate, the Judería Zafrense and of course, the Palace of the Dukes of Feria, among many others. If you want to get to know some interesting facts about this monuments, keep reading.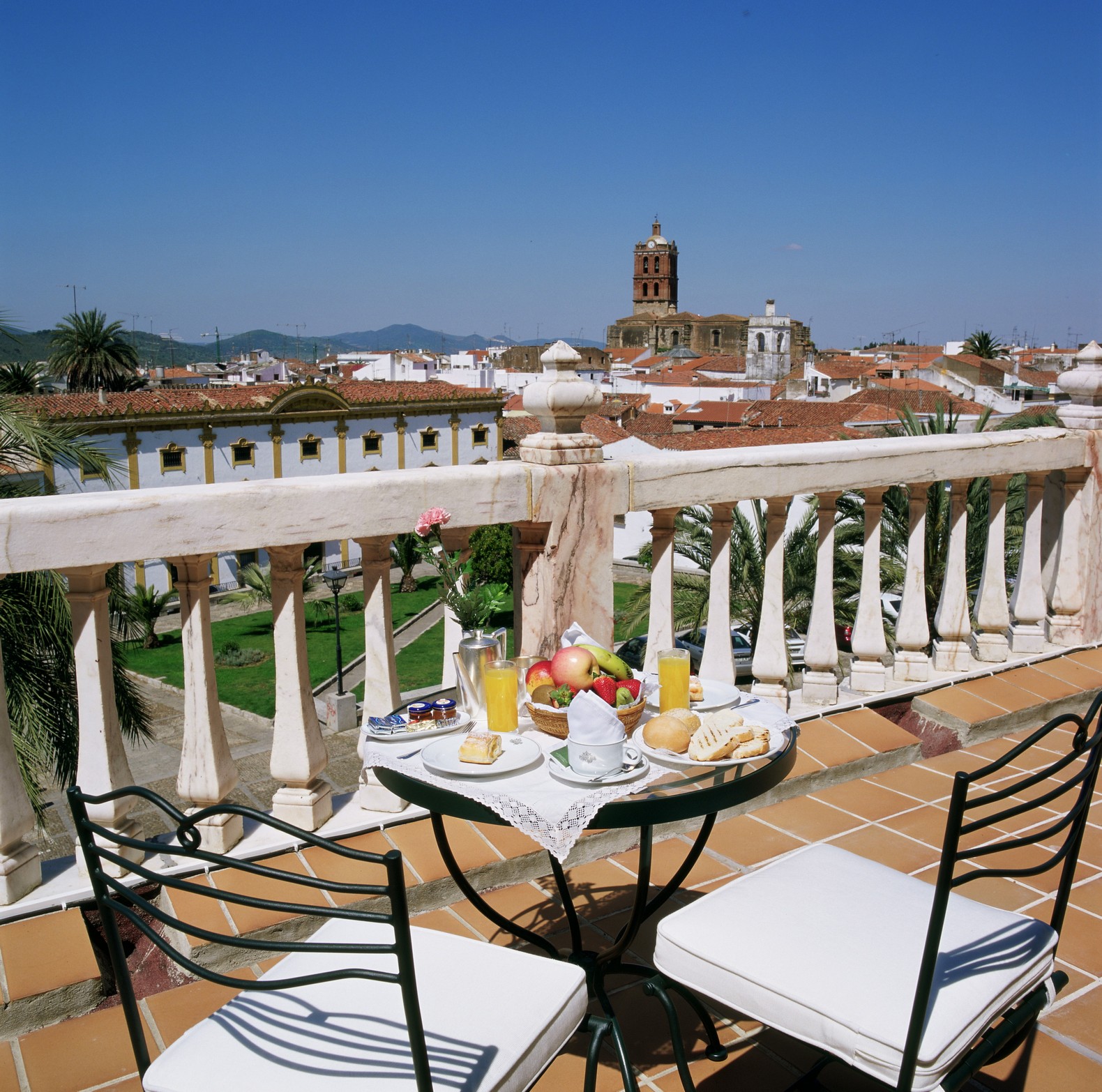 Really close to the Parador de Zafra you will find many religious monuments such as the Convent of Santa Clara, a beautiful church founded by the 1st count of Feria and his wife, the Colegiata de la Candelaria which has many artistic worksand the Chuch of Santa Marina, a historic-artistic monument that is connected to the Palace of the Dukes of Feria by the door of Acebuche.
Only by entering through the Jerez Gate, which is one of the entrances to this gated city, you will be captivated by the colors, the flowers and the beauty of the narrow Andalusian-style streets. One of the first mandatory stops while walking around Zafra is the Plaza Grande and Plaza Chica, two charming squares connected by an arch, also, don´t forget to visit the San Miguel Hospital and Santiago Hospital, the town hall and many other sights in this city which is also known as little Sevilla. Come discover why!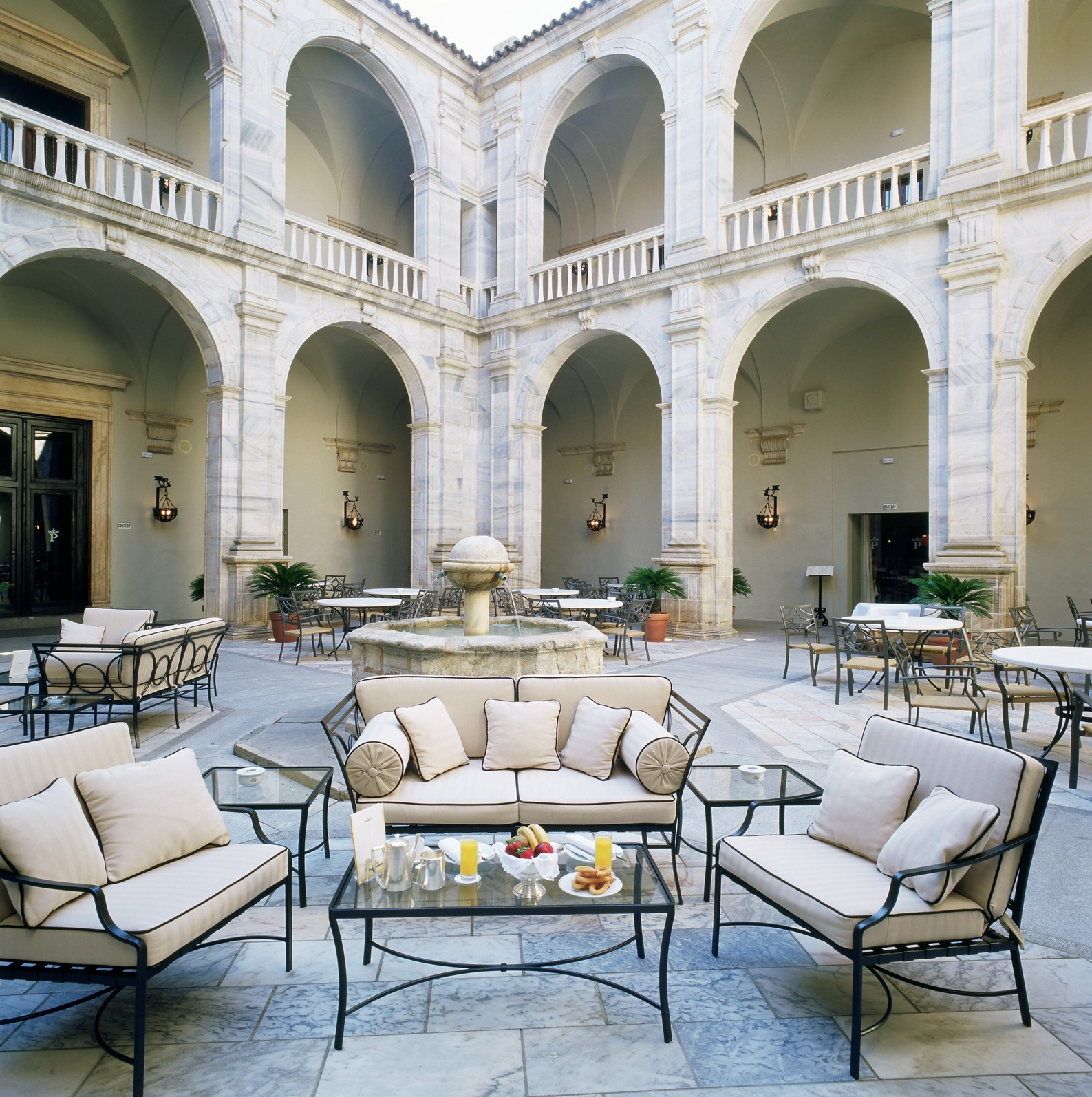 After doing tourism around Zafra, head back to the Parador de Zafra and get delighted by the exquisite traditional gastronomy with dishes like zorongollo extremeño with free-range eggs (potato and roasted red pepper salad with egg), sewed strips of lean Ibérico pork, almond puff pastry and many others, all prepared with ingredients from the countryside.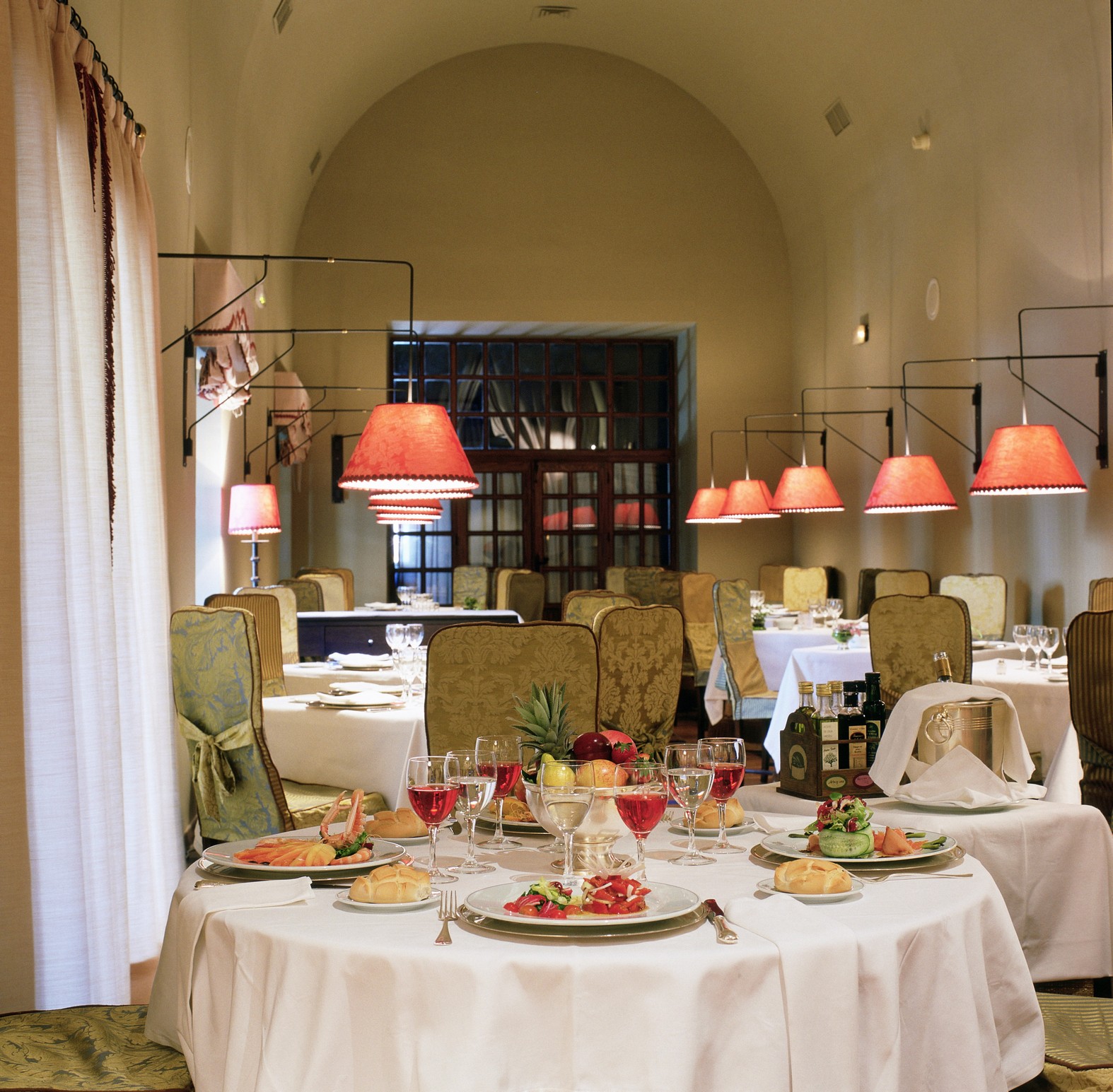 Come discover this charming city in Extremadura and get immersed in history in the luxurious Parador de Zafra, what else do you need?