The Unusual Rock Formations of Antequera, Spain
In the middle of the Sierra del Torcal mountain range in the south of Spain lies the famed Torcal de Antequera, a surreal, almost lunar-looking landscape boasting one of the world's most eclectic mix of rock formations. This natural wonder is a stone's throw away from Parador Antequera, a luxury hotel offering modern accommodation in the midst of Andulusia's countryside.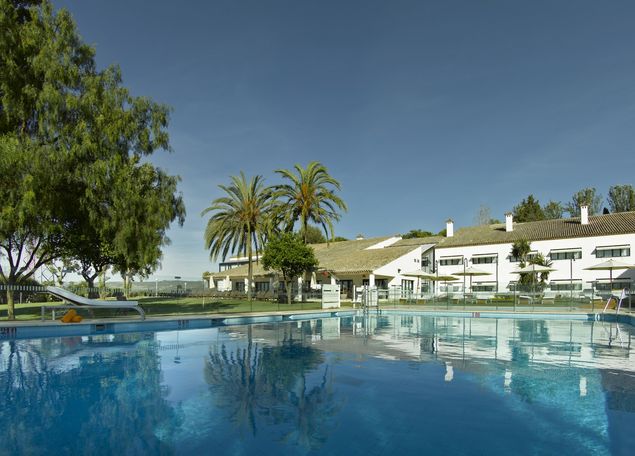 Parador Antequera
Millions of years in the making

Composed of Jurassic-age limestone that has risen out of the seabed over the course of 150 million years, the Torcal de Antequera is set in the small mountain range that separates Antequera from the coastal city of Málaga. Throughout the millennia, the rocks have been eroded into valleys and other structures. In fact, some of these curious shapes seem to resemble other objects such as jugs, screws, mushrooms, camels or sphinxes.

Make a stop at Llano de Polvillares and its visitor's centre, where you can pick up an itinerary and map to guide your journey through the landscape's most well-known structures. While exploring some of the animalesque rock formations, you might also spot one of the mountain range's live animal inhabitants, such as the Andalusian mountain goat, the Griffon vulture or the Jewelled Lizard.

Later, head back to Antequera, where natural wonders abound despite its urban setting. Make sure that you visit the Vega Antequerana—the city's idyllic meadow—and La Peña de los Enamorados, the iconic mountain that overlooks the city, and which, according to Spanish legend, is the site from which a pair of young Moorish lovers from two rival clans once threw themselves in order to escape their disapproving families.
Parador Antequera

Get to know Antequera from its recently renovated Parador, a large building surrounded by gardens with stunning views of the Vega and La Peña de los Enamorados. The modern rooms offer a quiet place to relax, and the hotel's lovely pool is the perfect spot to cool down on warmer days.
Its restaurant, meanwhile, offers Mediterranean classics and regional Spanish cuisine, with local products sourced from the ocean and nearby mountains. Amongst its specialities are porra antequerana, a cold vegetable soup; puchero, or stew; kid goat from the Torcal mountains; and bienmesabe, or almond cream. For a real treat, try out its signature dish, the braised shoulder of beef and artichokes, made with fresh vegetables and dash of wine.

Interested in booking a holiday in Antequera? Contact Paradores today.