Uncovering Ronda's Must-See Sites
Located near Spain's southern-most tip, the beautiful city of Ronda preserves the perfect, Old World ambience of classical Andalusia. With its culture steeped in bullfighting and tradition, it's no surprise that it was a favoured spot of celebrities including Ernest Hemingway and Orson Welles.
Add this unique spot to your list of destinations during your holiday in Spain, and discover its top-five sites, courtesy of Paradores' luxury and historic hotels.
Classic Spain
Puente Nuevo. Despite its name -"New Bridge"-, this ambitious construction was undertaken in 1751. The bridge, which unites the dramatic expanse covering the chasm that divides Ronda, took 42 years to build and features a chamber above the central arch, reputedly once used as a prison; during the Spanish Civil War (1936-39) both the Nationalists and Republicans are said to have tossed prisoners to their death from here.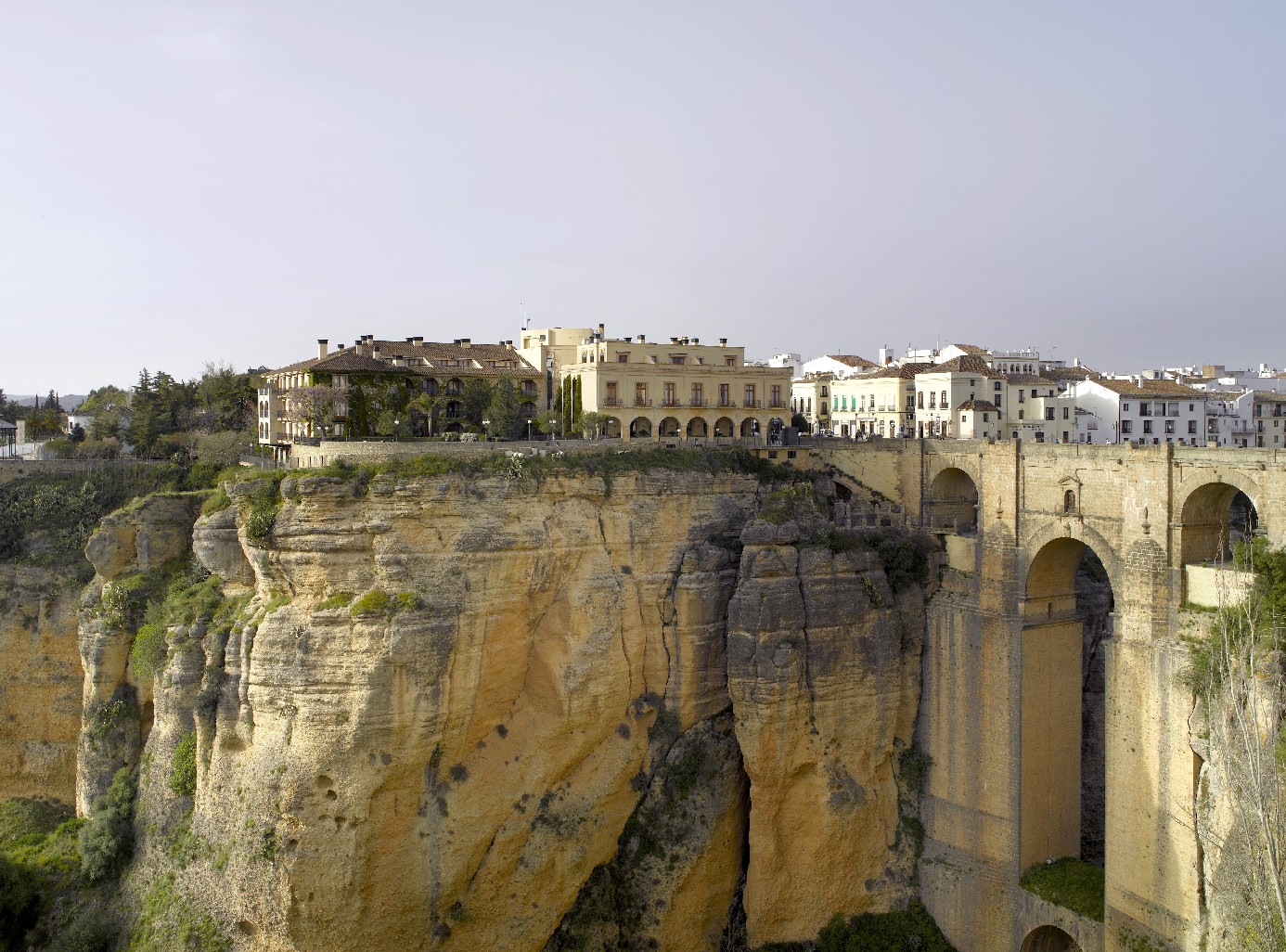 The breathtaking Puente Nuevo with Parador Ronda in the background.
Plaza de Toros. Dating back to 1785, the iconic Bullring is on Ronda's western edge and features a classic design consisting of 68 arches, with the central Royal Box covered by a tiled roof. The Bullring hosts a museum with curiosities from its history and the notable bullfighters that have celebrated moments of great triumph on its sands, including Cayetano Ordóñez and the legendary Pedro Romero (who allegedly slew 5,600 bulls over the course of his long career).
Romantic strolls
Parque de la Alameda. An Andalusian dream come true, the Alameda Park occupies a corner of the city right above the Tajo, providing an ideal spot for late afternoon strolling under the lush canopies of its trees. Try to spot the Himalayan cedar tree amongst the greenery.
Paseo de Blas Infante. One of Ronda's main streets -named for native son Blas Infante, the famous 20th century writer-, this romantic expanse is made up of peaceful, riverside gardens and fantastic overlooks - an ideal plan for a quiet evening in this delightful city.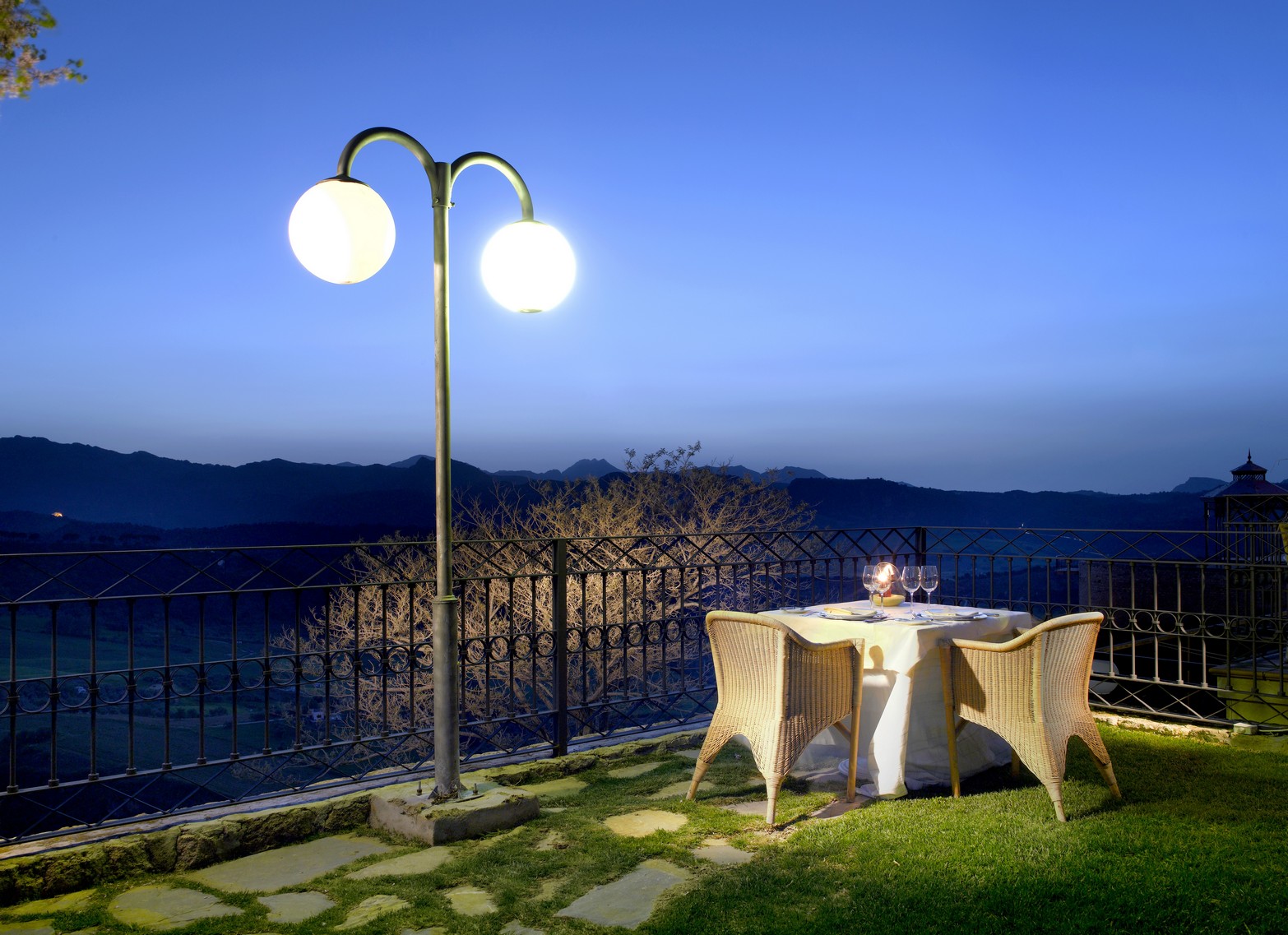 Enjoy the spectacular views from the comfort of Parador Ronda
Puerta de Almocábar. Built in the 13th century, this massive fortification has protected the city faithfully with its massive semi-circular towers and soaring walls. Above the doorway one can see the imperial shield of Carlos V, Holy Roman Emperor and King of Spain during much of the 16th century.
Take in the city's beauty from the comfort of Parador Ronda, which offers unrivalled views of the iconic chasm and is ideally located in the heart of the Old Quarter. Contact the Parador to book your visit today!