Typical Spanish Food by Region: Madrid, Murcia and Extremadura
A holiday in Spain is a holiday in a culinary paradise, with each region harbouring special delicacies intricately linked to its people and landscapes. If your upcoming visit is taking you through Madrid, Murcia or Extremadura, you're in special luck: all three regions are home to special gastronomical wonders, ranging from classic pisto manchego to rich Mediterranean seafood, to migas extremeñas and caldereta.
Paradores' luxury and historic hotels invites you to get to know Spain's diversity through its exceptional food, enjoying many of these particular dishes at the world-class restaurants within their locations across the country.
Classic Castilian fare
Madrid's cuisine is heavily influenced by its position at Spain's epicentre, surrounded by the Communities of Castilla y León and Castilla La Mancha. The Spanish capital's most well-known dish is, of course, cocido madrileño, a chickpea-based stew prepared with meat and vegetables, but there is much more to the region than this delicacy.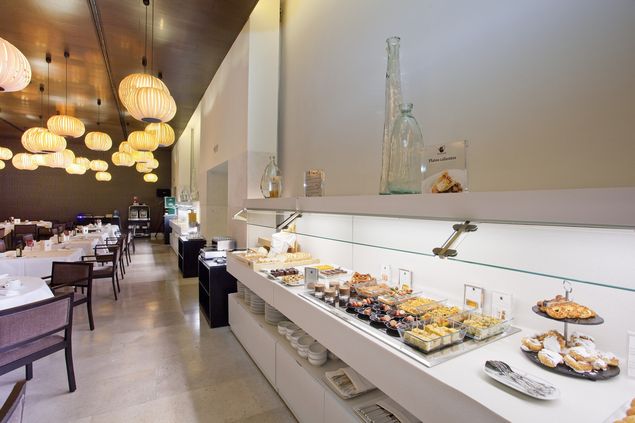 Enjoy traditional fare from Madrid at Parador Alcalá
Pisto manchego, for example, is a recurring classic on tables across the region, a delicious local spin on ratatouille which adds a refreshing bit of greenery to any meal. It is sometimes paired with cocido croquettes, made with the same elements that go in the famous stew, but playfully condensed into a finger serving. Visit Parador Alcalá to try out these dishes at its two great restaurants, Restaurante de Santo Tomás and Restaurante Hostería del Estudiante.
Coastal staples and inland treasures
Bathed by the Mediterranean's waters, the region of Murcia is best known for its great seafood. While the preparation can be as simple as a quick dip in frying batter or a long spell roasting in the oven, the common element is the top-notch quality of the raw materials at hand, as well as the presence of rice from the region's vast fields in many dishes. Visit Parador Mojácar to enjoy garrucha prawns, sand eels and squid ink rice with aioli to get a taste for these treasures.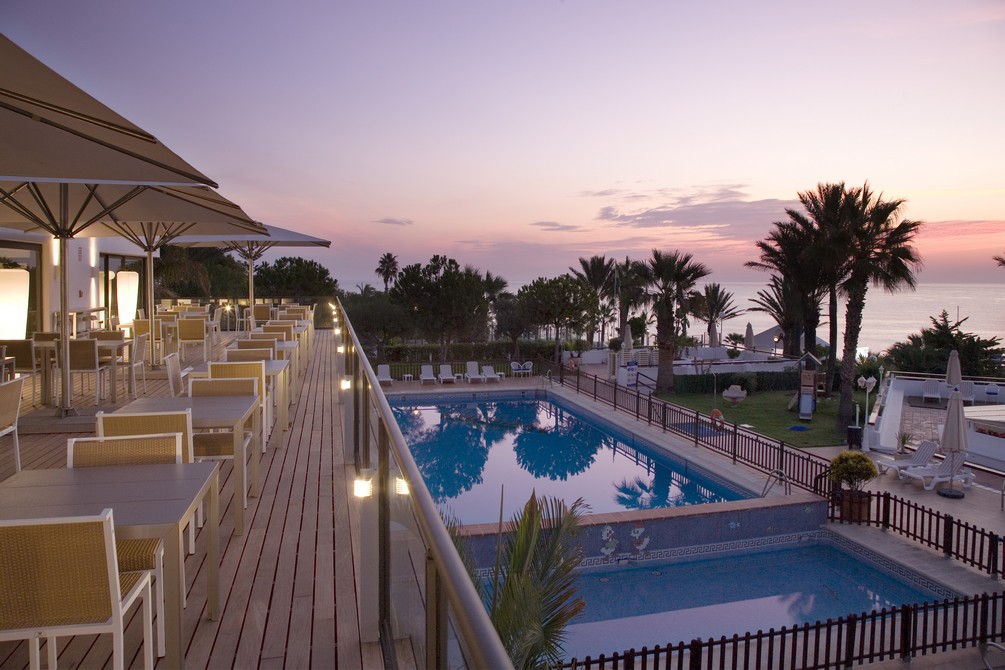 Sample some great regional seafood at Parador Mojácar
Far inland, meanwhile, Extremadura is a land of incredible meats and traditional cuisine. Few dishes better represent the region than Parador Cáceres' migas extremeñas, rich local breadcrumbs that were formerly a staple food for the shepherds that roamed the region; the equally provincial -but no less delicious- caldereta (lamb stew) served at Parador Mérida will send you into ecstasy.
Is your stomach rumbling? Put it at ease by contacting Paradores Alcalá, Mojácar, Cáceres and Mérida to book your culinary visit today!