A two-day getaway in Pamplona
Pamplona is one of the most traditional and antique cities of Spain. It was founded by the Roman general Pompey around 75 B.C and, after a long time, it was stablished as the capital city of the Community of Navarra. Romans, Germans, Visigoths and also Muslims were settled in this city during ancient times before it got finally united to the Spanish Crown in 1512. And, do you know what? It is just 43km away from the Parador de Olite.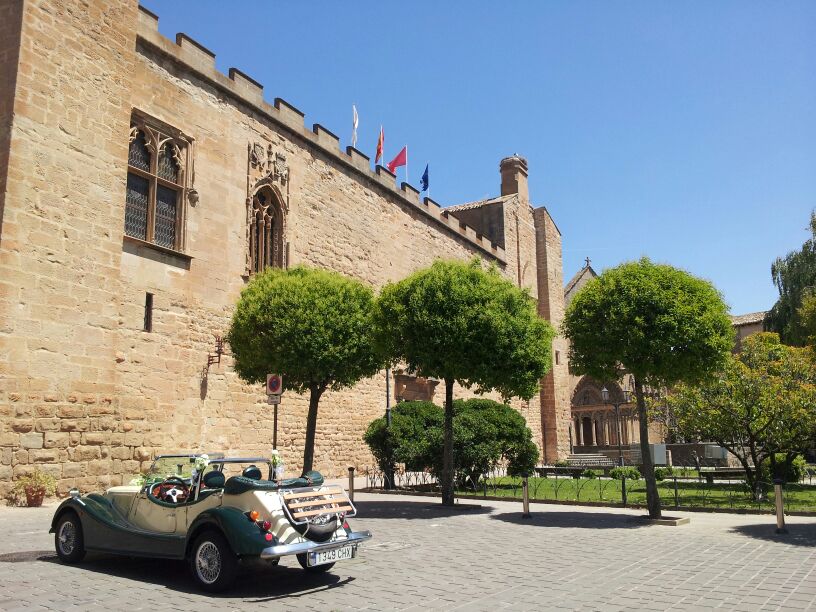 Parador de Olite
Its fortress and walls are worldwide famous, as well as its gastronomy. It is definitely a city that has to be visited. It would be a great plan to combine the visit to Pamplona with a stay at Parador de Olite and so be able to enjoy both experiences. That is why we are suggesting now a getaway plan to guide you on what to see and where to go when going to this beautiful region.
Day 1: The city and its History
The worthiest and most important place to stop by is, definitely, the historic part of Pamplona. Walking down its streets, going into handcrafted shops and trying some delicious D.O. wines while eating their local products will make your time in Pamplona a perfect trip.
- The Old Cathedral: Santa María la Real de Pamplona Cathedral. It is famous because of its unique architecture, maybe one of the more complex ones according to preserved religious buildings in Spain. There you can admire some great sculptures from the old Navarra Kingdom back in the 12th Century.
- Museum of Navarra. It is located in the Old Hospital Nuestra Señora de la Misericordia, a building that was founded in the XVII century. You can find different remains of the History of Navarra, including Roman Art, Renaissance Art and even Prehistory remains.
- Plaza del Castillo (Castle's Square). Go through it and visit the Palace of Navarra. It is a building from the XIX century and it is now where the Government stays. This is also the central spot of the city of Pamplona and where so many cultural events take place.
Day 2: The surroundings
As it has been said, just some kilometres away from this city, there is Olite: one of the most beautiful and interesting medieval towns. The most impressive part of this spot is the magnificent Palace-Castle of Olite, as it is considered a National Monument. Can you guess what is going on in the Castle now? Part of the Castle is a luxurious hotel... The Parador de Olite. This means that you can stay, eat and sleep at this great and ancient building with stone walls and non-ecclesiastical architecture because it is the wonderful Parador de Olite.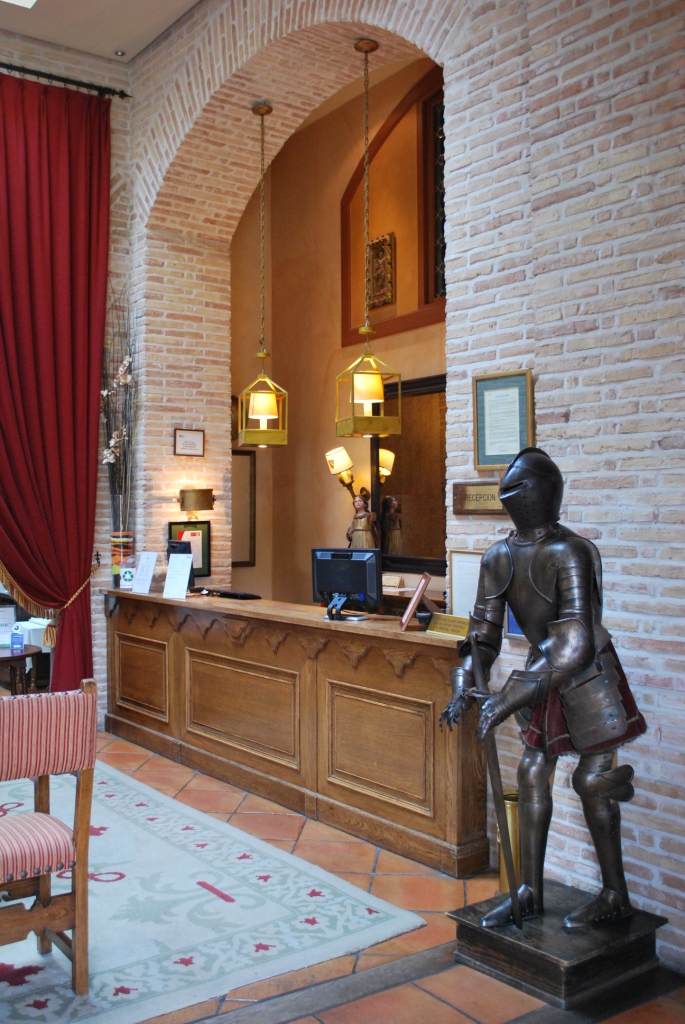 Parador de Olite
Long corridors, medieval and royal atmosphere, historical location, and excellent food will determine your stay at this great hotel, Parador de Olite. Trying the local gastronomy is also a must in case of going to Navarra.The Parador de Olite offers you the opportunity to try a great variety of exquisite local products that come from natural production and farms of the region, and of course the wine. Do not forget to try Navarre asparagus; everyone loves them!
Combine some urban tourism in Pamplona with some rural tourism around its surroundings in Olite. Both will be full of History and beauty. Discover the essence of nobility, castles and walls that Navarra hides inside its villages.
How to get to Parador de Olite
Closest Airport:
Aeropuerto de Pamplona (38km)
By car:
Ap-15 (42km)
N-121 (42km)
By bus:
Figarol-Pamplona to Olite (10 stops)
Pamplona - Zaragoza to Pamplona Zaragoza (Murillo) (9 stops)