A Two-Day Getaway to Medieval Castle Parador Sigüenza
Spain isn't known as the "land of castles" for nothing. The country's landscape is peppered with many fine examples of royal lodgings that are open to visitors.
By why just visit a castle when you could stay in one? Luxury hotel Parador Sigüenza, a stunning 12th-century palace-fortress set in the rolling hills of the central region of Castile-La Mancha, is one of Spain's most romantic spots. Escape to this medieval retreat on a two-day Spanish holiday and explore the city's age-old monuments as well as the nearby UNESCO World Heritage '"Black Villages".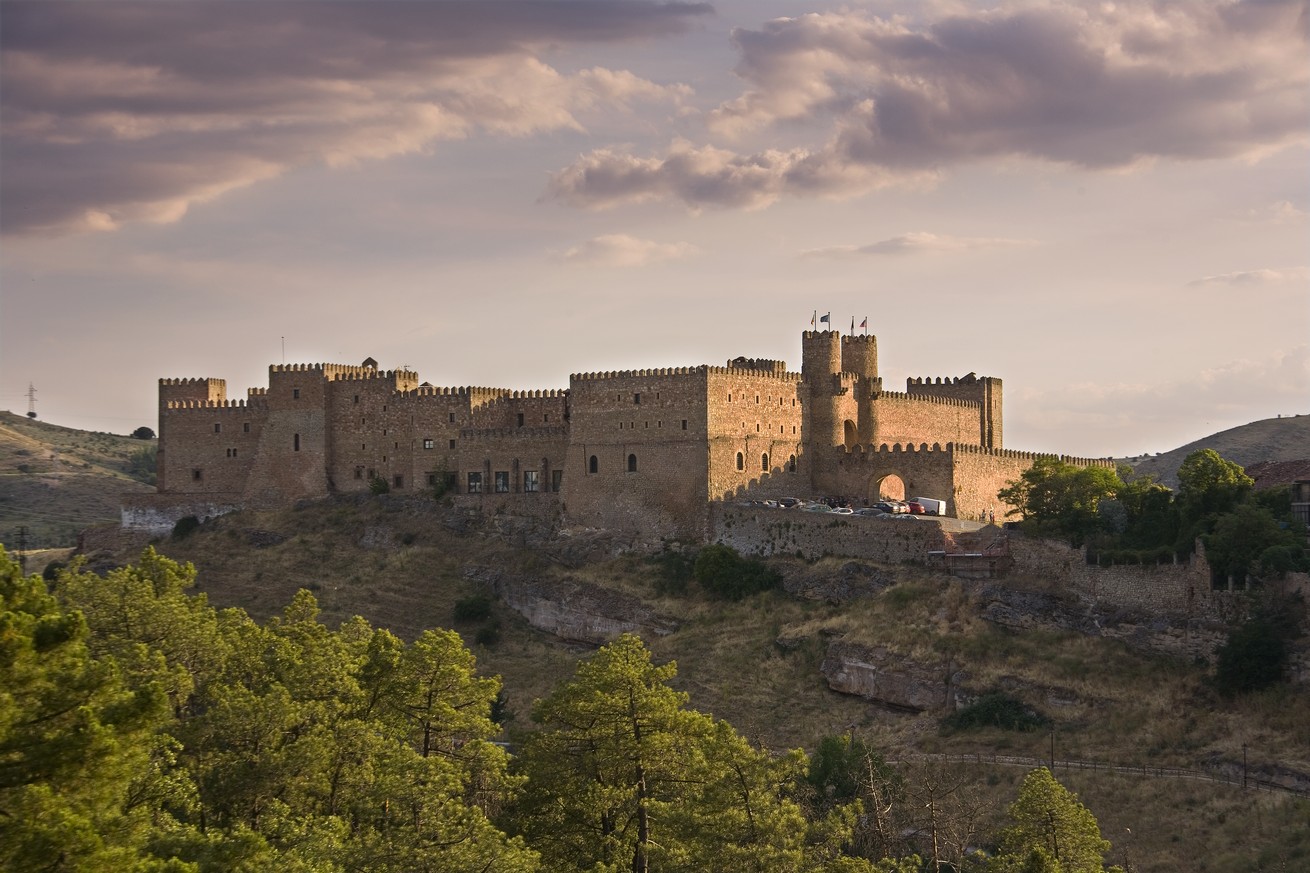 Parador Sigüenza
Castilian castle, luxury hotel
Sigüenza's ancient castle dates back to the age of knights, built over an Arab bastion and an even older Roman settlement. Once the home of the town's powerful bishops, this grand palace-fortress once hosted the famed Catholic Monarchs Ferdinand and Isabella as well as Napoleon's troops during the French emperor's invasion of Spain.
Now restored to its medieval splendour, it's no surprise that Parador Sigüenza is one of Paradores' most beloved locations, consistently receiving 10-out-of-10 point evaluations from guests. Here, you can truly lose yourself in the beauty of a time long past as you wander its ancient halls, its picturesque courtyard and its charming terrace.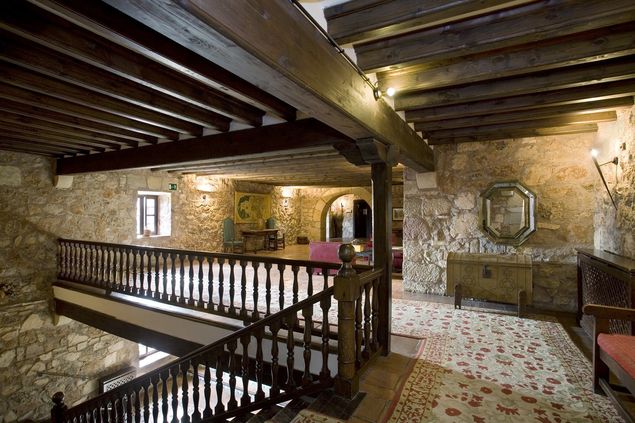 Parador Sigüenza
A castle wouldn't be complete without an exceptional kitchen, and you'll find that Parador Sigüenza's restaurant is up to the task of preparing you a delicious feast of regional Spanish cuisine. Start off with some traditional tapas, ranging from sweetbreads to the region's plentiful King Oyster or Saffron Milk Cap mushrooms, and follow with a plate of local game, such as wild boar or venison, or other classics including Alcarria-style suckling goat or partridge. Finish up the meal with sweets made of egg yolk or sponge cakes soaked in liquor, staple desserts in central Spain's cooking.
Journey to the past
There is plenty to see in Sigüenza during your two-day stay. Start off with a walk around the city's historic centre, which includes the stunning cathedral, built in Cistercian-Gothic style and host to the famous Doncel de Sigüenza, a 15th-century funerary sculpture commemorating Castilian aristocrat Martín Vázquez de Arce.
Later, visit the Plaza Mayor, which dates back to 1494, as well as the 16th-century Convent of Las Madres Ursulinas and the 18th-century College of Los Infantes.
Parador Sigüenza
Your stay at Parador Sigüenza is also the perfect opportunity to spend an afternoon exploring the mysterious "Black Villages", a curious collection of nearby locales in Guadalajara's northwestern mountains built largely with dark-coloured slate.
Characterized by thick walls, small doors and windows, and central spaces dominated by kitchens and large fireplaces, the homes in these UNESCO World Heritage villages recall a rural past during which people lived off the land and each town existed in relative seclusion. You'll find some of the best examples of this rustic architecture in Campillo de Ranas, Majaelrayo, Tamajón and Valverde de los Arroyos.
Interested in a short getaway to Spain? Contact Paradores today.