Travel Back in Time at a Spanish Medieval Festival
Spain is abundant in relics of its long and diverse history, from cobblestone streets and towering castles to Roman bridges and Arab gardens. Many of these historic sites are open to the public, but it can be difficult for modern visitors to imagine what life was like in these ancient locales.
But in Oropesa it's easy! This town, not far from the city of Toledo, celebrates an annual medieval festival in April, giving attendees the chance to live the rich history of the area. Parador Oropesa, located in the town's famous 13th-century castle, is joining the celebration with a special two-day package for "Medieval Days".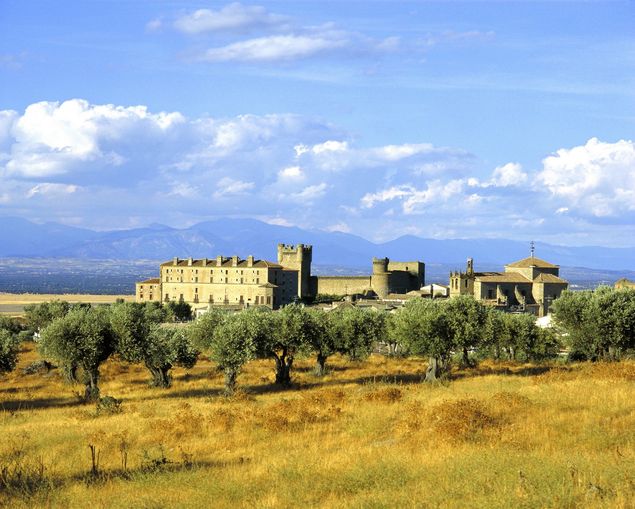 Parador Oropesa
Live like a king and queen
During the festival, the town fills with men and women sporting period suits and dresses and medieval decorations pepper the plazas and streets. A market offers traditional goods, and a smith crafts various metal objects in front of the curious crowds.
Activities include archery contests, falconry demonstrations, theatre and music performances, street processions and more. Don't be surprised to turn around and see a gaggle of children in homemade horse costumes or men and women on actual horseback! The entire town gets involved in these medieval celebrations.
Parador Oropesa
At the centre of the festival is Parador Oropesa, the former medieval home to a local noble family and the town's largest historic monument. It's the perfect place to stay for those interested in attending Medieval Days. The hotel's columns, arcades, courtyards and four-poster beds will help you get into character before heading to the festival.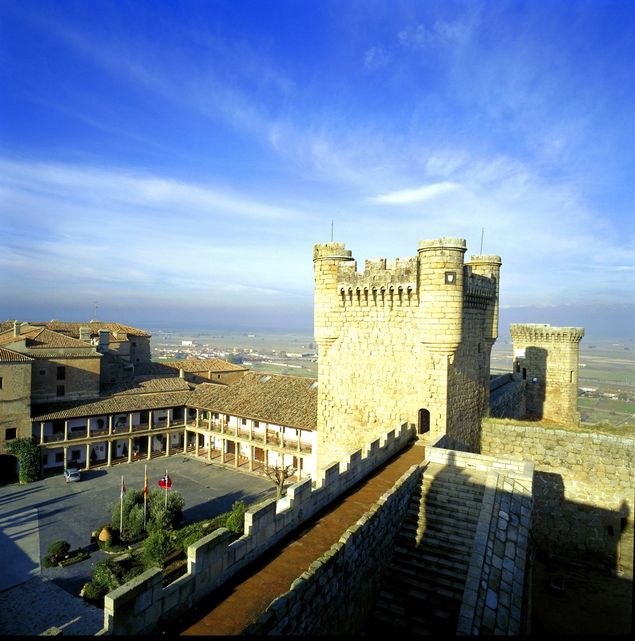 Parador Oropesa
For only 231 euros, you'll enjoy a standard double room, buffet breakfast and a medieval dinner complete with traditional delicacies. If you prefer more modern fare, the Parador's restaurant offers a host of typical Spanish dishes, such artisan cheese and cochifrito, or fried suckling pig.
After the festive fun, relax in the Parador's pool or take a stroll in the nearby forests. Or simply enjoy the view of the Sierra de Gredos mountains looming in the distance from your cosy room.
Don't just read about Spanish history. Live it! Contact Parador Oropesa for more information about the special Medieval Days package today.