Tour Spain's Most Stunning Landscapes with Paradores
Many of Paradores' luxury and historic hotels are located within Spain's National Parks, offering guests the opportunity to take full advantage of these protected spaces of great environmental importance from the comfort of world-class lodgings.
Make the most of your holiday in Spain with visits to these unique hotels, and take in sites like Asturias' Picos de Europa National Park, a mountain paradise, or Valencia's Albufera National Park, the birthplace of paella, with visits to these exceptional Paradores.
Natural wonders
Located in Huelva, Doñana National Park is a Biosphere Reserve and UNESCO World Heritage Site, a unique location which features flora and fauna found nowhere else in Europe. Take in this wonderland, where you can find everything from the Iberian Lynx to flamingos, from Parador Mazagón, a stunning outpost overlooking Mazagón Beach and the infinite Atlantic Ocean.
Those seeking crisp mountain air should drop in on Paradores Cangas de Onís, located within the ancient San Pedro de Villanueva Monastery, and Fuente Dé, a modern mountain hotel. Both are located within the Picos de Europa National Park. A vast expanse extending through parts of Asturias, Cantabria and Castilla-León, this park contains sights like the Covadonga Lakes and is home to species like the Pardo bear.
Another popular spot is the Monfragüe National Park in Cáceres Province, a Biosphere Reserve where Europe's migrating birds congregate on their way south each winter. Paradores Trujillo, a former convent; Plasencia, the 15th century monastery; and Cáceres, a Renaissance palace; are excellent locations from which to explore this area.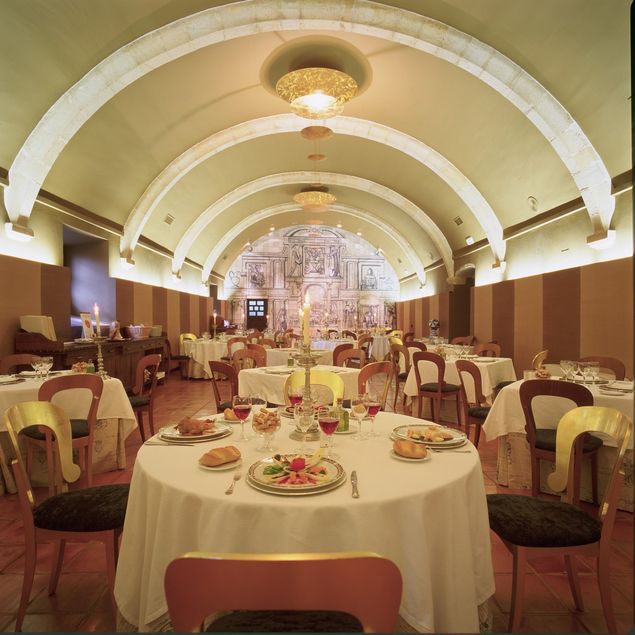 The restaurant at Parador Trujillo
Culinary immersion
Valencia's Albufera National Park is a UNESCO World Heritage Site that covers an amazing marshland of sweet water that exists right on the Mediterranean. The vast rice fields that thrive in this area are where Spain's most famous dish, paella, was first produced, most likely by Roman settlers long ago. Enjoy classic paella valenciana from Parador El Saler, located within the Park itself.
For another unforgettable meal, head to Parador Cervera de Pisuerga, within the Fuentes Carrionas y Fuente Cobre National Park. After a day exploring the mountain chain, enjoy some local roast suckling lamb or a fresh apple tart and taste the region's natural delights.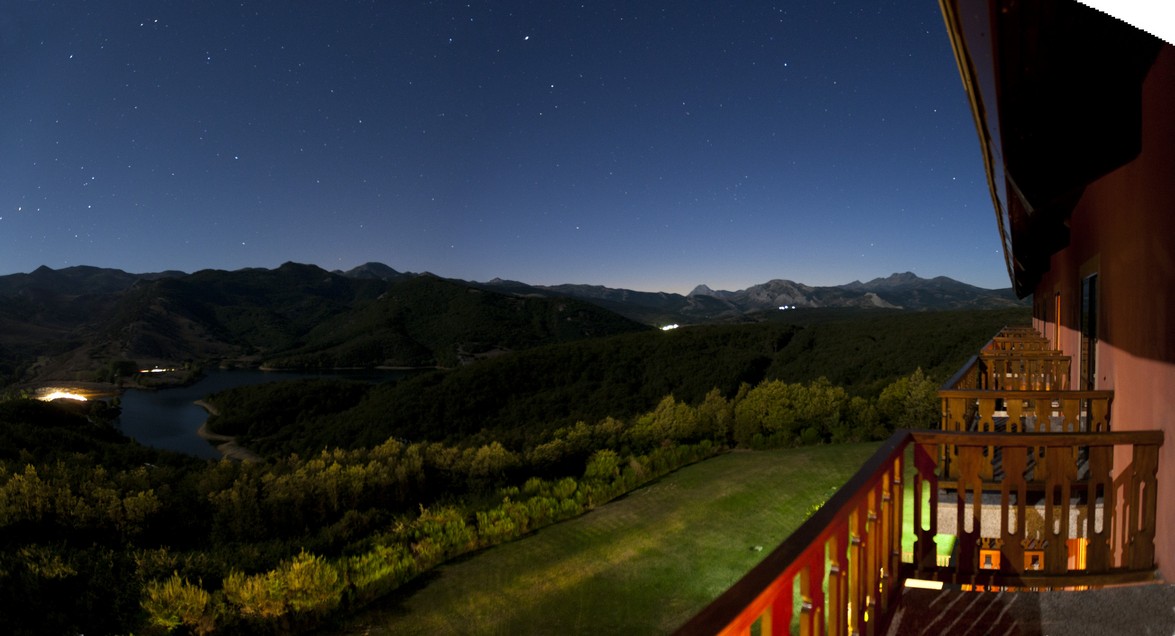 The view of the stars from Parador Cervera de Pisuerga
Eager to explore Spain's National Parks with Paradores? Contact Paradores Mazagón, Cangas de Onís, Fuente Dé, Cáceres, Trujillo, Plasencia, El Saler or Cervera de Pisuerga today!