Top Travel Tips for Spain
Planning your holiday in Spain? Will you take the high-speed train? Are you planning on exchanging currency once you land? Will you visit museums one by one, or invest in one of those city cards?
So many questions! So many doubts! But have no fear: Paradores' luxury and historic hotels is here! As a public service to our guests, here are some basic tips before your upcoming trip to Spain!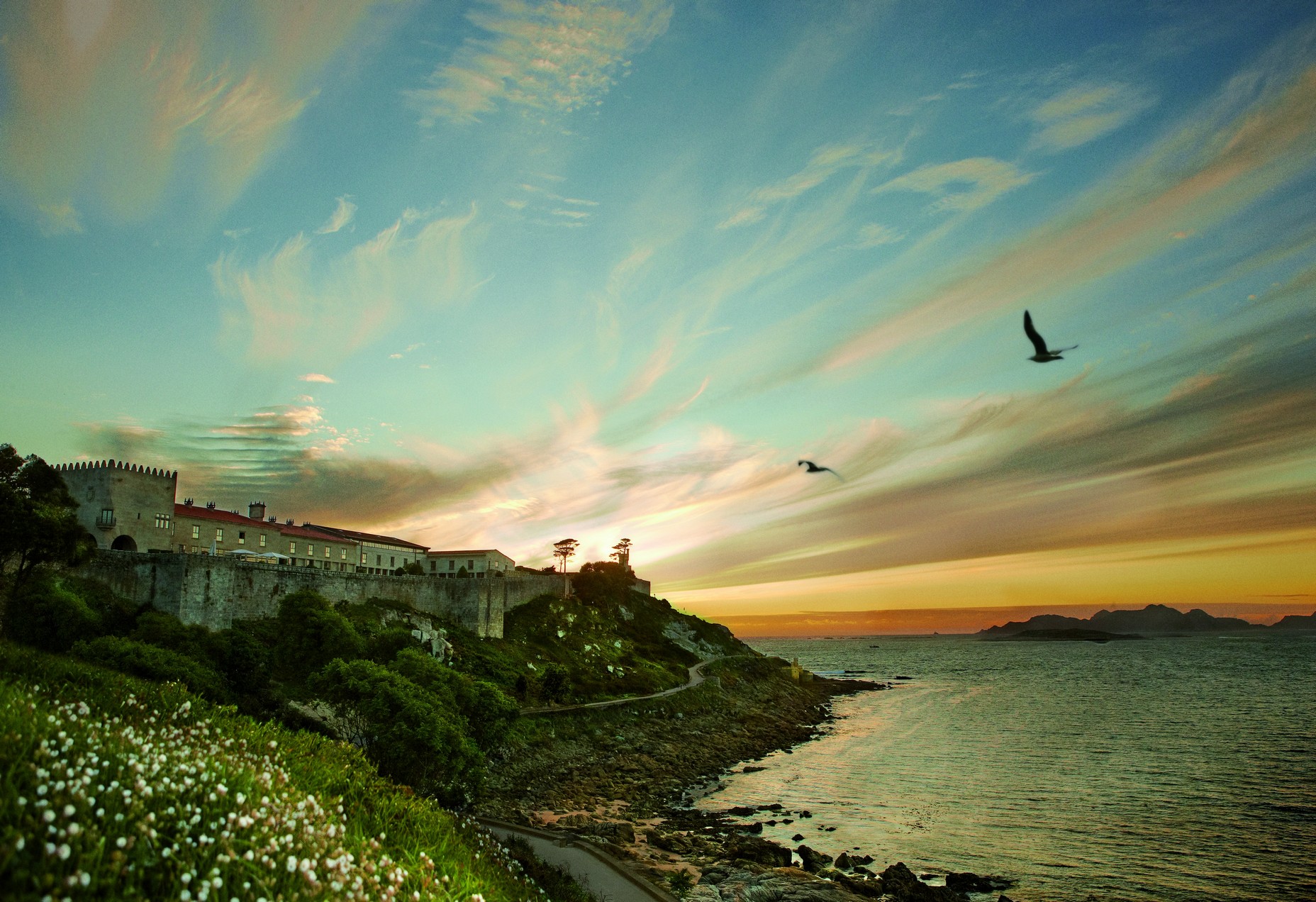 Enjoy this stress-free sunset after following our top tips!
Practical matters
Figuring out the exchange rates. A number of websites offer up-to-the-minute exchange rates that will let you know just how much your pound, dollar or other currency is worth in euros. By simply typing "euro pound conversion rates" in the search bar, you'll receive the latest rates, while respected websites like Bloomberg also feature currency converters.
Cash or credit? While it's always good to have some cash on hand, keep in mind that credit cards can be used in most businesses in Spain, and that cash exchanges often charge you 8-15% fees. Before travelling, contact your bank and find out the fees associated with using your ATM card in Spain. More often than not, it will be far cheaper to simply use the ATM to pull out cash once you're there.
Touring the country
Getting around on the AVE. Spain's high-speed rail service is one of the best in Europe, and currently connects Madrid to other major cities. On the Madrid-Barcelona trajectory, for example, tickets generally average 70-90 euros, while the routes to Seville and Valencia are slightly cheaper, averaging 60-80 euros. Purchase them ahead of time to get great deals.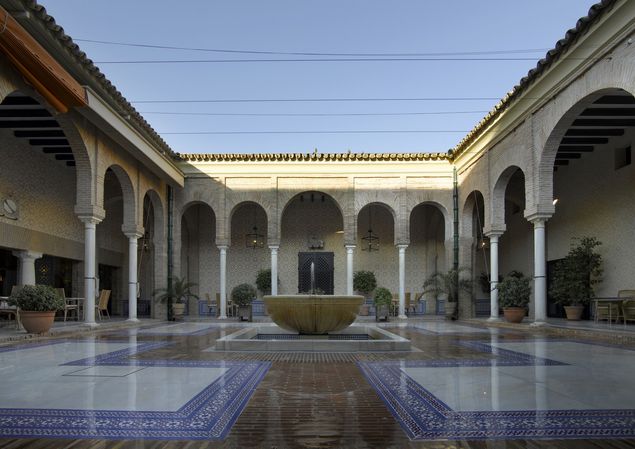 The courtyard at Parador Carmona in Seville
RENFE's Spain Pass. Valid for all AVE and Medium Distance trains, the pass ranges in cost from 163 to 392 euros and is a great way to move around the country, with the added perk of permitting free commuter travel in the three hours prior to, and after, every trip.
City Passes. Many cities offer different 'City Passes'. The Madrid Card's cost ranges from 47 to 73 euros (depending on the number of days you wish to use it), but offers free or discounted access to the city's museums, as well as special perks or discounts at restaurants and shops. Barcelona's City Card costs between 37 and 62 euros and offers free travel on public transport and over 100 discounts and free offers at museums, shops and restaurants.
Have any other questions? Contact Paradores to address your concerns.