Top 10 things to see in the centre of Madrid
Are you planning to visit the capital city of Spain? Madrid is one of the most visited cities of Spain. It is such a cosmopolitan city full of history and lots of places that deserve to be seen. Culture heritage, leisure activities, history and beautiful architecture invade this magical city. You can make your day visit trip to the city centre while staying at our Parador de Alcalá or at our Parador de Chinchón. Do you want to know what you cannot miss?
Museums. Madrid has three of the most important museums in Spain and they are also considered some of the best all over the world. All of them are worthy and have so much art to show you. The Prado Museum hosts the Spanish collection of paintings from the XI to the XVIII centuries. The Reina Sofía Museum, located next to Atocha Station, includes some of the best artistic works of the XIX century. The Thyssen Museum is one of the best private collections worldwide and it has such nice temporary expositions.
Parque del Retiro. This is Madrid's "central park". It is located in the centre of the city and it is dated on the XVII century, during Philip IV kingdom. You can delight on a boat ride on its central lake, or just enjoy walking along the green 118 hectares it includes with monuments, the Crystal Palace and the Velázquez Palace in between other interests spot. It is considered an Artistic-Historical Garden and one of the most emblematic sites of Madrid.
Gran Vía. This is probably the most important street of Madrid. It starts in Alcalá Street and ends 1,3 kilometres later in Plaza de España. Its construction is dated back in the beginning of the XX century, and so it keeps the essence of those times in its buildings. It has become an area of cultural, artistic and commercial interest for both locals and tourists. It is were almost all the theatres with musicals and big artistic performances take place, known as the Broadway from Madrid.
Plaza de España. This is where Gran Vía ends. It is a spacious area full of beautiful green gardens in the centre of Madrid. It has two representative tall buildings than preside the area with their magnificence and presence, known as Madrid Tower and Spain's Building. In the middle of this square there is a monument dedicated to Miguel de Cervantes. It is a nice place to chill, walk around or just relax while city life goes on around you.
Royal Palace. Madrid'd Royal Palace is considered a National Monument and it was built in the XVIII century by order of the king Philip V. Before, there was an old Muslim fortress there. It is one of the biggest palaces in Europe. The Royal Palace has a mixture of Baroque and Neoclassic style and it hosts a huge art collection inside, apart from the artistic essence it has by itself, including paintings of El Greco, Goya or Velázquez.
Catedral de la Almudena. In front of the Royal Palace, there is the Cathedral of Almudena, another emblematic religious building of the capital city. It is, in fact, considered part of the complex of the Royal Palace. The construction of this temple took around 50 years, as it suffered some design changes. It wasn't until 1999 when it got to be finished and finally in 1993 it was named the official cathedral of Madrid. Its architecture and history on Royal weddings make this building a really authentic and special one.
Debod Temple. Did you know that Madrid has some Egyptian remains? It is true! Next to Plaza de España, there is this space hosting an old Egyptian building that was given by Erypt back in the 1968. It seems to be dated 2200 years ago. Going there when sun goes down and it gets its illumination is one of the most romantic and inspiring things to see!
Sol Square. Puerta del Sol or Plaza del Sol is the exact centre of Spanish roads: it is where the 0 kilometres is located since 1950. This square is presided by the Casa de Correos, the oldest building there famous by its tower clock on top from the XIX century where people go to celebrate New Year's Eve every 31st of December. Sol Square is located in between Gran Vía Street and Plaza Mayor.
Plaza Mayor. The Main Square of Madrid is a must if you visit the capital city. It is a big area located next to Sol Square in the centre of Madrid. It was built in the XVII century and it has a Philip III statue in the middle, representing the king who ordered its construction. So many important events went through it during history, but now it is just a perfect place for walking around and to enjoy its architecture.
Puerta de Alcalá. This is one of the most representative monuments of the city of Madrid. It was built during the XVIII century by order of the king Charles III and it has a Neoclassical style. The reason of this construction was because of the aim of building a Triumph Arch for the king whenever he arrived to the city. It is considered an Artistic-Historical Monument.
Book now your stay at Parador de Chinchón or at Parador de Alcalá de Henares and enjoy the magic of the surroundings of Madrid as well as the centre of the capital city of Spain.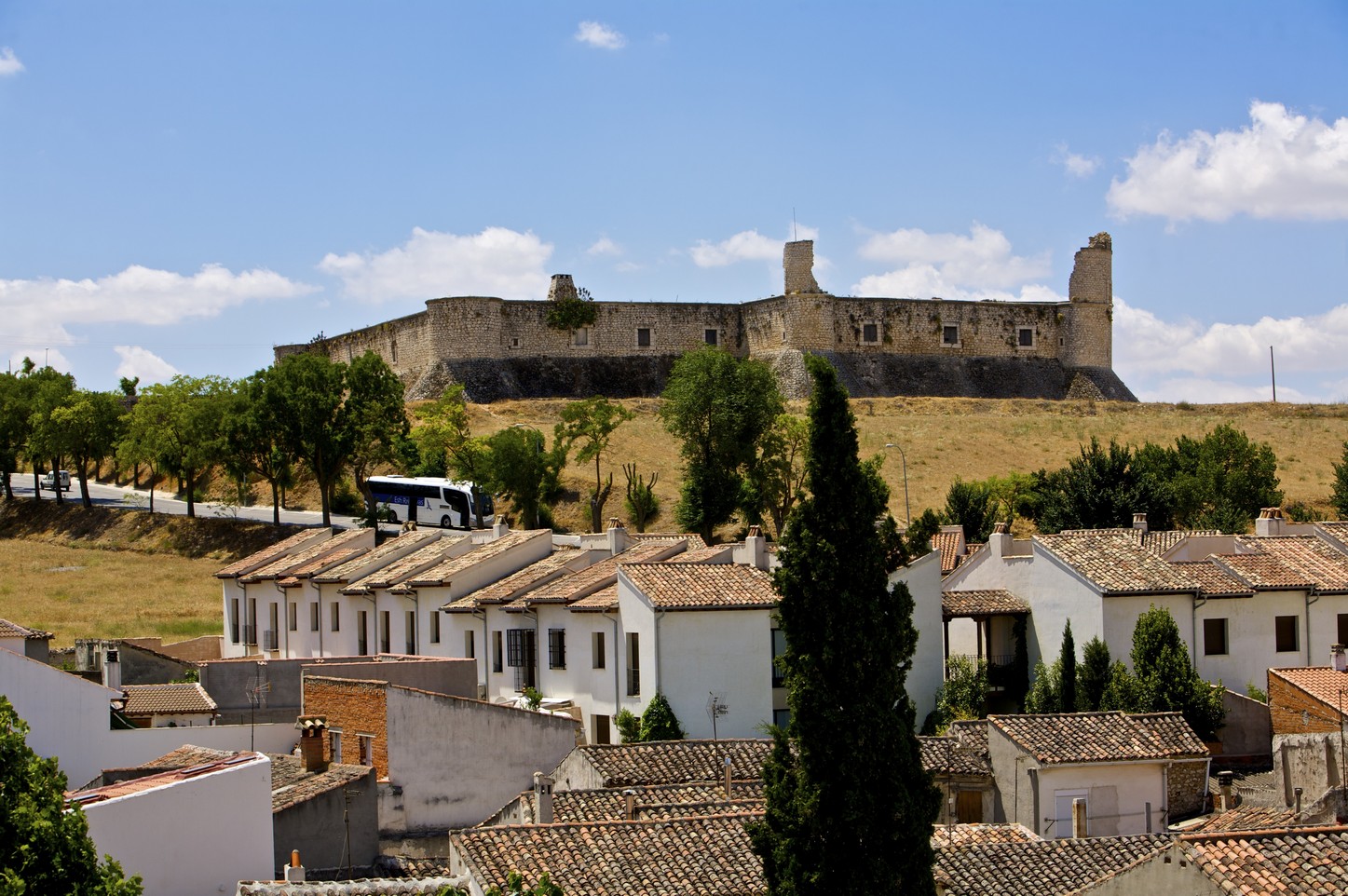 Book now at Parador de Chinchón
How to get from Parador de Chinchón to Sol Square:
By car: Taking M-311 and A-3 for 45 kilometres will let you there in just a bit more than half an hour.
By public transport: You will need to take a taxi to Ciempozuelos train station. There you can tale the C-3 train line to Atocha then take line 1 on the Metro for 4 stops to Sol station.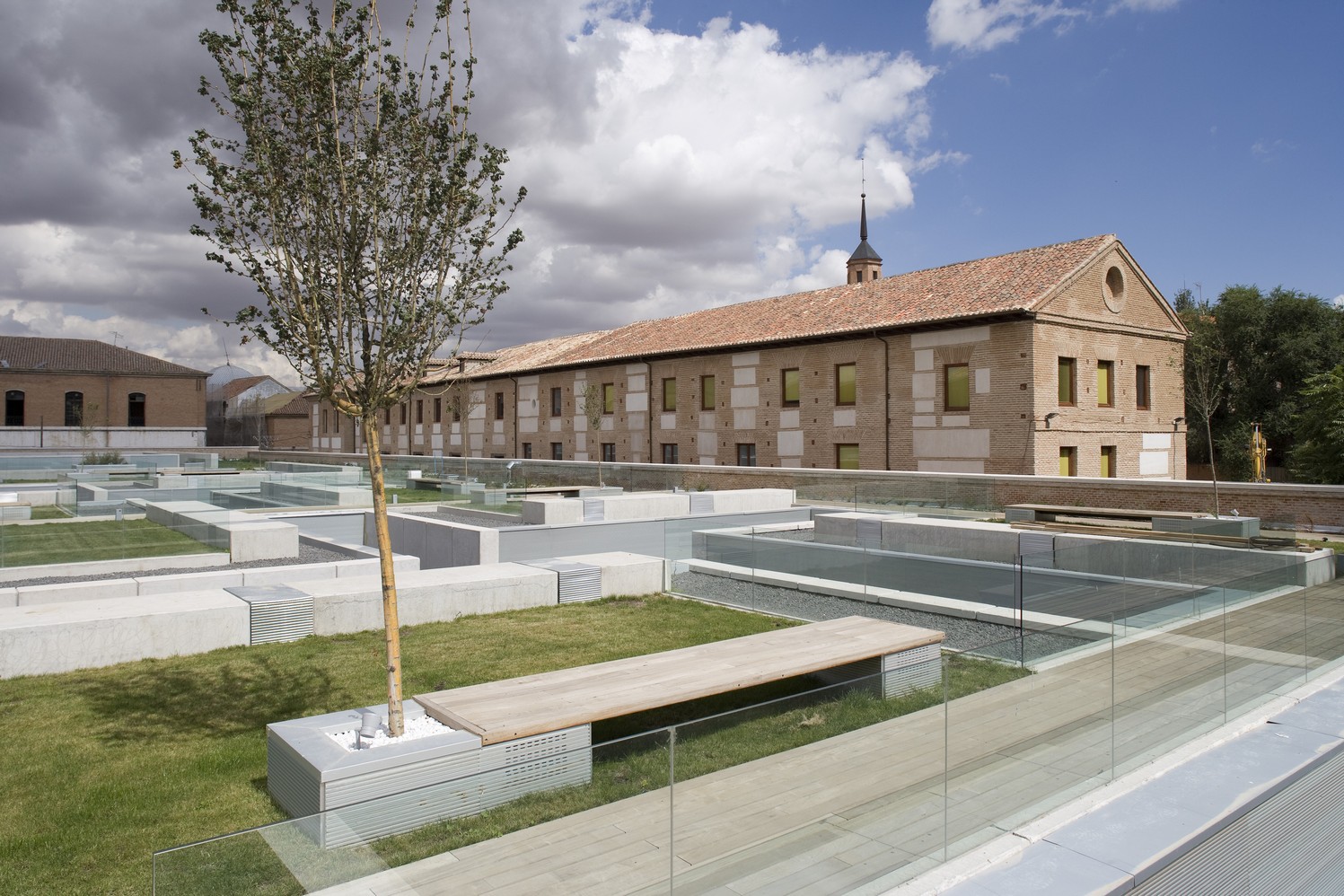 Book now at Parador de Alcalá de Henares
How to get from
Parador de Alcalá de Henares
to the Sol Square
:
By car: Taking A-2 road or M-45 road will let you there in half an hour.
By public transport: Taking Cercanías C-2/C-7 line to Chamartín for 7 stops. Go down in Vallecas stop and change to metro line 1 to Pinar de Chamartín. Get off after 13 stops, in Sol station.