Toledo, the 2016 Spanish Gastronomic Capital
Spain is one of the favourite places for tourists because of its... gastronomy! Spain is definitely for food lovers. In Spain, every year there is one city that is chosen as the Spanish Gastronomic Capital of the year. Can you guess which one is this year's choice? Toledo!
Don't you want to explore the 2016 Spanish Gastronomic Capital while staying at our Parador de Toledo, one of the most recommended places all over the city? Let's go for it!
Parador de Toledo
The Spanish Gastronomic Capital is a designation given by the Spanish Hospitality Federation (FEHR) and the Spanish Federation of Tourism Journalists and Writers (FEPET). It is an annual event which aim is to promote Spanish gastronomy and Spanish products, nationally and internationally, as two of the main touristic attractions in Spain. Last year it was given to Cáceres, but this year's turn is for Toledo.
Toledo has always been a place with so much charm and touristic attraction. It is known because of being a World Heritage City and because of its important past where three different civilizations and cultures lived in: Muslims, Christians and Jews. It is such a place of architectonic, cultural and gastronomic interest, no doubt!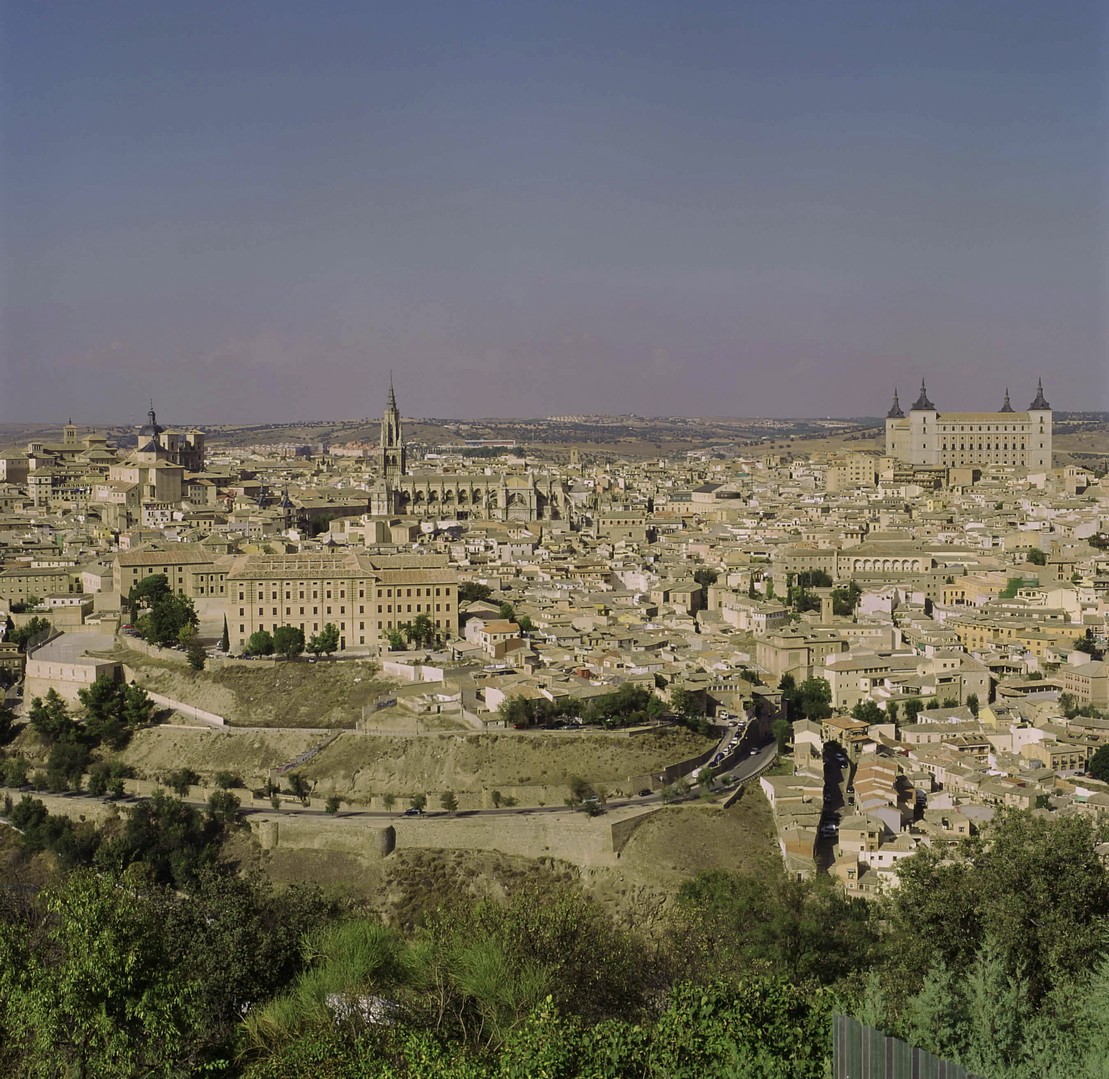 Parador de Toledo
One of the most emblematic hotels of the Paradores luxury hotel chain is the Parador de Toledo. It is the place where you can enjoy a whole panoramic of this enchanting city, and going there will make your experience even worthier.
The Parador de Toledo wants you to discover why Toledo has been chosen as the 2016 Spanish Gastronomic Capital. We offer you're the tastiest and most delicious cuisine of the region. You can delight in the typical La Mancha cuisine with the highest quality products.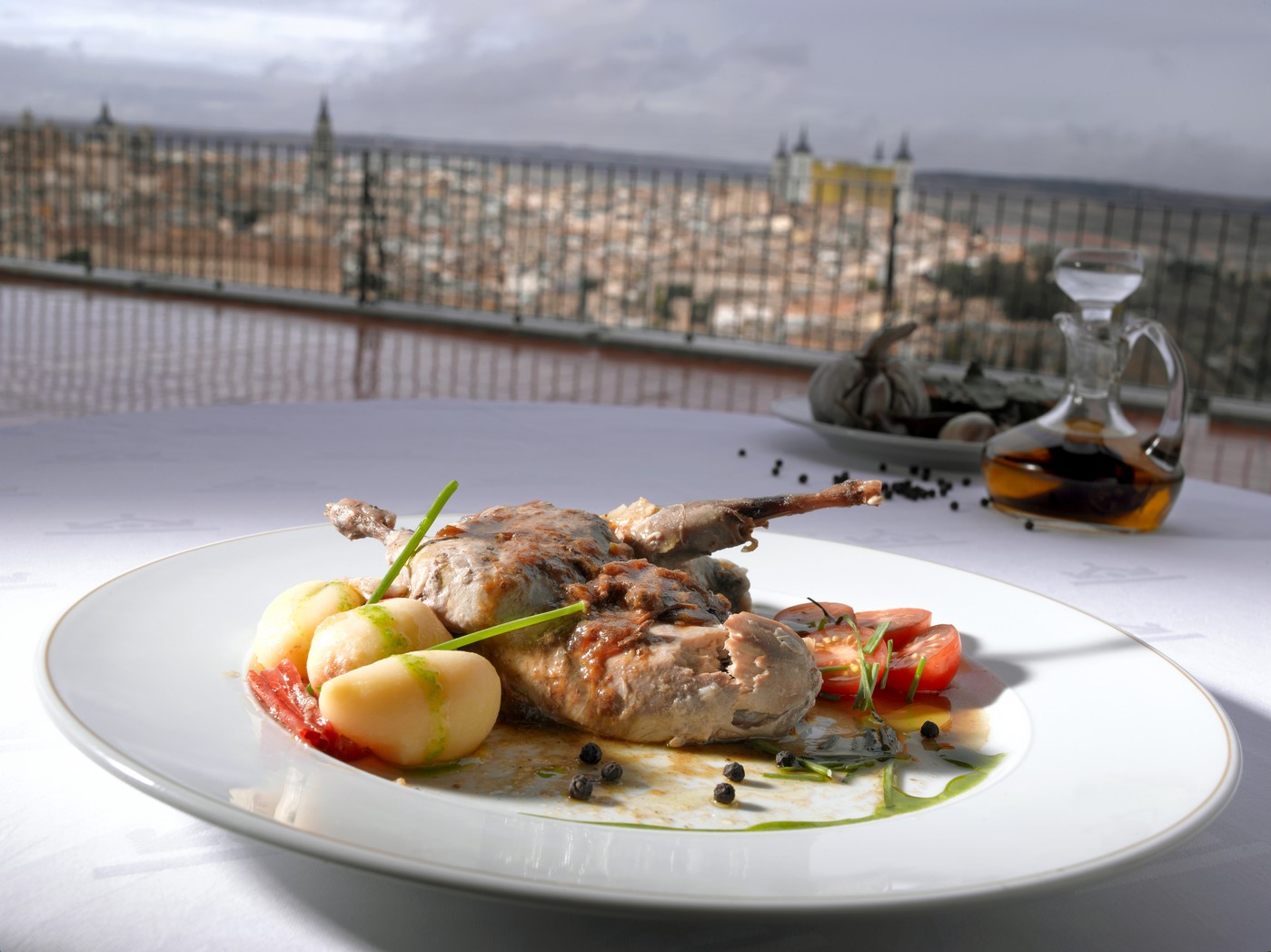 Parador de Toledo
From traditional recipes, such as pisto manchego (fried vegetables with oil and tomato) or perdiz estofada (stewed partridge), to game recipes (venison, wild boar meat) or traditional fish recipes. You can also try some of the most demanded tapas at the Parador's bar with a glass of La Mancha wine, as well as enjoy the famous Queso Manchego (D.O. cheese). Everything to enjoy the tastiest Toledo's gastronomy can be found at the Parador de Toledo.
Get ready to explore the beauty, the culture and the gastronomy of the 2016 Spanish Gastonomic Capital: Toledo and its surroundings!
It's your time to book now at the Parador de Toledo! We are waiting for you!